Travel Costa Mesa Blog
Posts Tagged 'The CAMP'
DAX Gallery in Costa Mesa features contemporary street art from established artists and up-and-coming local Orange County artists in a 4,500 square foot open space on Randolph Street in Costa Mesa's SoBeCa district.   DAX Gallery's mission is to make a lasting and forward-moving footprint within the OC arts community in Costa Mesa.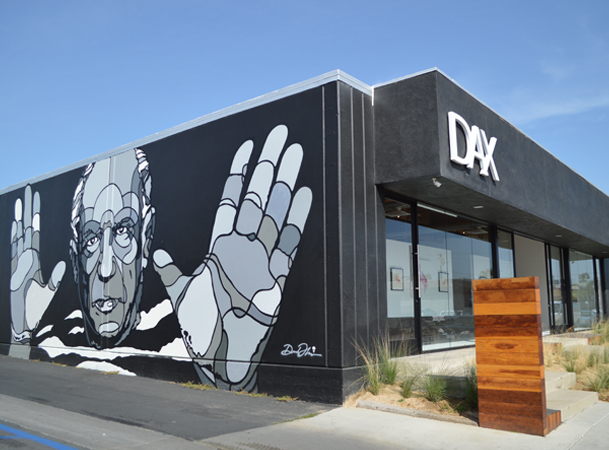 Posted in Music & Art
Staying in Costa Mesa is easy too – with 10 hotels to choose from, there is an accommodation for every budget.  Whether you want to be close to the beach, near the arts district or steps away from South Coast Plaza, there is a Costa Mesa hotel to serve your needs.  With some great hotel packages and deals, there is no better time to visit Costa Mesa.  Click the hotel links to learn more about all of the offers.
The Crowne Plaza Costa Mesa Orange County has been renovated recently, including the addition of the all-new Fireside Tavern.  Fireside serves contemporary American cuisine and boasts an impressive selection of craft beers, wine and cocktails.  See packages and specials available at the Crowne Plaza Costa Mesa Orange County.  The Hilton Orange County/Costa Mesa is located just across Bristol Street from the Crowne Plaza, which makes it a great location close to the CAMP, the LAB, South Coast Plaza and Segerstrom Center for the Arts.  The Hilton is offering a variety of packages during the spring.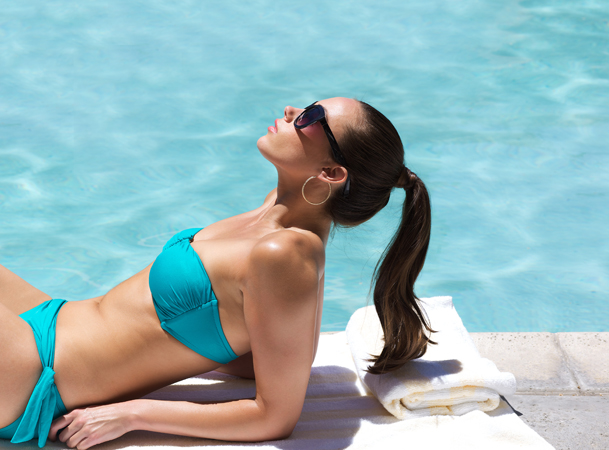 Posted in Play
The New Year is a time to make resolutions and offers the opportunity for a fresh start.  Many people mark the start of the new year to improve their lives, often with health-based resolutions like striving to eat better or exercise more. Sticking to your New Year's resolutions is easy in Costa Mesa, because there is an incredible array of dining options, several of which boast menus focused on healthy and nutritious options.  There are also many ways to get into shape without having to spend hours in the gym.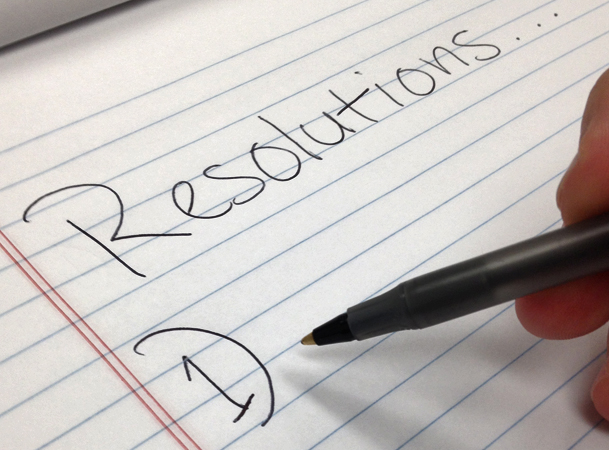 The holiday season can come and go in a blur.  Between friends, family, shopping and everything else that revolves around the holidays, it's difficult to find the time to actually enjoy them.
Holiday events can be some of the best parts of the holiday season.  It's fun to gather with friends and family for festive celebrations.  There are several great events in Costa Mesa between now and Christmas, many of which are free to attend.  Get the most out of the season by enjoying some of these festive events in the City of the Arts.
Posted in Events, Locals, Music & Art, Play
This weekend marks the biggest shopping days of the year.  Black Friday, a day synonymous with big discounts and even bigger crowds when retailers open their doors before sunrise, is generally regarded as the official beginning of the holiday "shopping season."  More recent trends, like Shop Small Saturday and Cyber Monday, offer shoppers an early opportunity to check-off a good portion of their gift list.
"Black Friday" may sound like a daunting, negative term, but its meaning refers to a positive time for retailers.  It is typically the day that stores go from the "red" to the "black" and begin to turn a profit for the year.  Shop Small Saturday started in 2010, and unlike Cyber Monday and Black Friday which are both prominent with large retail chains, Shop Small Saturday focuses on unique, local businesses.  Whether you're more inclined to brave swarming crowds on Black Friday or browse local retailers on Shop Small Saturday, (or maybe both) Costa Mesa has the perfect shopping destination for you.