Travel Costa Mesa Blog
Posts Tagged 'The CAMP'
Costa Mesa is used to being on the cutting edge for food and drink, and the latest trends in coffee are no exception. When it comes to cold brew or a variety of craft coffees, this city is on it. Here are 5 great places to get craft coffee in the city.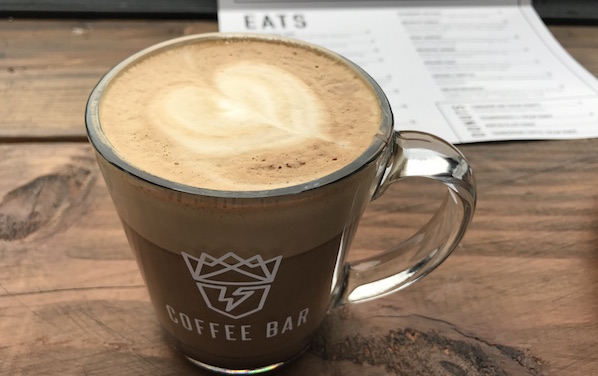 Known as one of the originators of cold brew coffee, Thunderking won't share its secret, but says the process is 'long' and 'cold' and what makes their flagship bottled brew so smooth and pure. Thunderking recently opened a Coffee Bar located inside SOCIAL, a trendy restaurant on the west side of Costa Mesa. Along with traditional hot coffee drinks, Thunderking serves its proprietary organic cold brew on tap. Guests can enjoy a variety of innovative caffeinated beverages that combine Thunderking's nitro-brew with SOCIAL's house made syrups, cordials and bitters, each available with or without alcohol. The lineup of nitro-brew drinks include:
White Girl Latte: nitro cold brew, salted vanilla, cream, cinnamon (vodka optional)
Mint Mojito: nitro cold brew, mint, lime simple syrup, cream (rum optional)
The Better Buzz: nitro cold brew, orgeat, coconut water, salted vanilla cream (coconut rum optional)
To pair with its coffee creations, Thunderking offers a selection of breakfast and lunch menu items curated by the culinary team at SOCIAL, such as:
Nooks and Crannies: almond butter, house strawberry jam, toasted sourdough
Avocado Toast: crème fraiche, confit cherry tomatoes, pea tendrils, radish, tarragon
SOCIAL Benedict: house-made buttermilk biscuits, pulled pork, slow egg, creole mustard hollandaise
Thunderking is open daily from 8 a.m. to 3 p.m. Located inside SOCIAL at 512 W. 19th St., Costa Mesa.
Voted best coffee roaster in 2015, Portola Coffee Lab was the brainchild of husband and wife co-owners, Jeff and Christa Duggan. A scientist at heart, Jeff credits coffee for helping him further pursue his love of chemistry and science and allowing him to bring this love to fruition in the popular flagship location of Portola Coffee Lab inside The OC Mix at SOCO in Costa Mesa. Utilizing their on-site roasters with an all-organic line of coffee, Portola serves up many traditional coffee drinks, including a refreshing cold brew that locals crave. Fans of this craft coffee spot line up throughout the day to get their fix. On the weekends, Portola is a destination of its own as aficionados of espresso and cappuccino travel for miles to enjoy their favorite cup of coffee in the laid-back atmosphere at The OC Mix. Recently, on the six-year anniversary of Portola, the team renovated to expand the space and add more seating around the coffee bar making a more engaging customer experience. This quickly became a popular space for professionals and students to enjoy their coffee and get some work done with the background buzz of coffee grinders and visitors milling around the center. Hours: Monday through Friday, 6 a.m. to 9 p.m., Saturday, 7 a.m. to 9 p.m. and Sunday, 7 a.m. to 8 p.m. Located at 3313 Hyland Ave., Costa Mesa.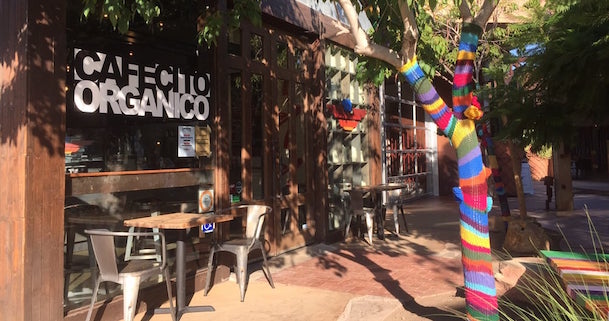 Located in the funky and cool outdoor center called The LAB "anti-mall," Cafecito is a true neighborhood coffee spot with a wholehearted attempt to support livelihood and biodiversity, bringing people together one cup at a time. Originating in Los Angeles, Cafecito Organico works with small growers and family farms that produce high-quality coffees sustainably. Their commitment to delivering a quality product carries over to the staff members they employ, who are trained to brew the best cup of coffee, and treat every customer as their guest. On any given day, students can be found plugged in, studying and enjoying an iced coffee to keep them going, or business folks stopping in for an afternoon pick-me-up. The menu consists of the traditional espresso, latte and Americano, and they definitely have a quality cold brew as well as a variety of teas. While there are a few tables inside and out, there is plenty of seating in this eclectic shopping and dining area. Take a coffee to go and relax in the 'living room' area or sit by a soothing water feature just outside the shop. Food and snacks are limited here, but the nearby Goodtown Doughnuts or PopBar offer yummy treats to pair with your cup o' Joe. Open 8 a.m. to 6 p.m. Sunday through Thursday and until 7 p.m. on Friday and Saturday. Located at The LAB, 2930 Bristol St., Costa Mesa.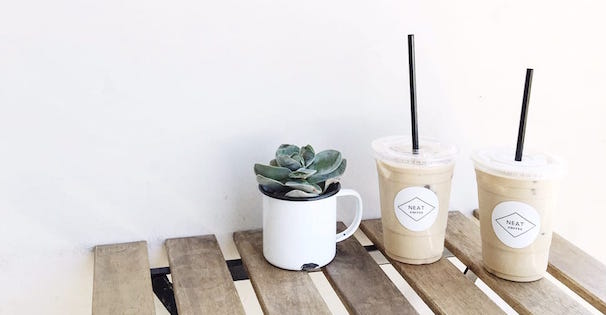 Dubbed by one customer as 'the best cold brew in Orange County' and known for their seasonal (fall) Golden Latte, Neat is a hidden gem located in a co-working office space in Costa Mesa. While living in Uganda, husband and wife owners, Ally and David, were inspired by the coffee roasting process. They also loved the idea that coffee brings people together, so when they moved to the U.S., they were committed to working in the business. Soon after settling in, Neat was born, carrying high-quality beans from some of the best West Coast roasters. House made seasonal syrups and locally-made almond milk make each cup extra special. Their website says "Costa Mesa's friendly neighborhood coffee shop" and we agree; a good cup of coffee is made better by the people serving it. This small space with only has a few seats outside, and sometimes offers pastries but no permanent food menu. Open Monday through Friday from 7 a.m. to 4 p.m. and Saturday and Sunday from 8 a.m. to 2 p.m. Located on the bottom floor of an office building at 270 Baker St., Suite 200, Costa Mesa.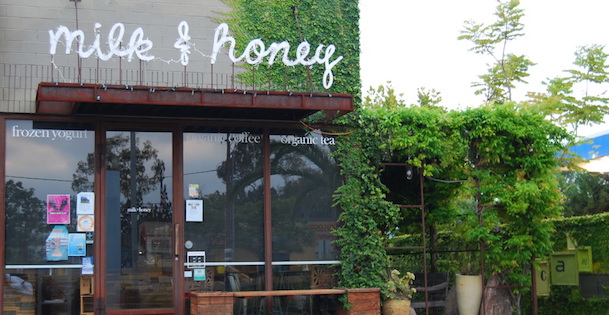 This is a super cute spot to grab a drink and catch up with a friend while sitting on the rustic, enclosed patio off to the side. Known for their Lavender Latte and a variety of other menu items, Milk & Honey offers frozen yogurt, shaved ice, acai bowls and a peanut butter and fresh fruit sandwich, as well as many other items. The Milk and Honey Special is Strawberry ice with strawberries, bananas, kiwi and mocha, topped with red azuki bean. Not only is this treat refreshing, it's a healthy start to the day and makes a great midday treat. Milk and Honey's natural ambiance makes it a perfect fit at The Camp – a sustainably focused, open-air campus with a diverse offering of restaurants and locally-owned shops. Open Monday through Friday from 7 a.m. to 10 p.m., Saturday from 8 a.m. to 11 p.m., and Sunday from 8 a.m. to 10 p.m. Located at The Camp at 2981 Bristol St., Costa Mesa.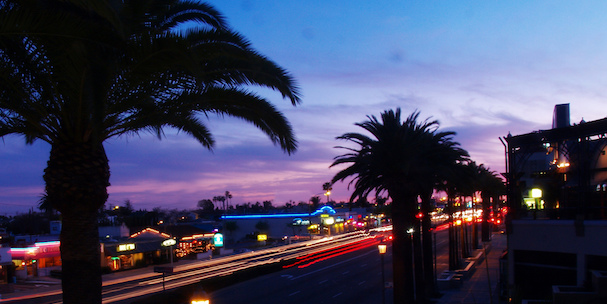 Costa Mesa is Orange County's City of the Arts™, featuring free things to do all summer – live performances at Segerstrom Center for the Arts, public art and sculptures throughout the city and eclectic art galleries featuring both world-renowned and local, up-and-coming artists' talents. There are endless possibilities for free things to do, including getting your fill of arts and culture in Costa Mesa. Look beyond Costa Mesa, and you'll see that Orange County makes a serious commitment to exposing its culture and landscape, while entertaining its residents and visitors with free things to do all summer long.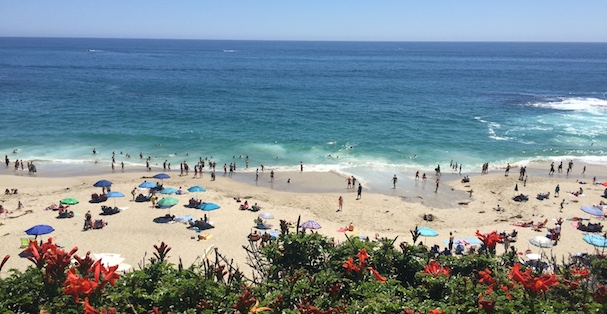 Hit the Orange County Beaches
Toes in the sand, cool ocean breeze and endless sunshine…it's what Southern California is known for. What better way to spend a day soaking up the rays, taking a leisurely walk along the shoreline, or playing some beach volleyball? All of this is free, and a way to spend a day, or two, along the 42 miles of Orange County's coastline from Dana Point Harbor to Laguna Beach, Newport Beach to "Surf City USA" Huntington Beach, both of the latter neighboring Costa Mesa. There are endless ways to spend the day in these seaside communities, including art festivals, surf competitions and events throughout the year.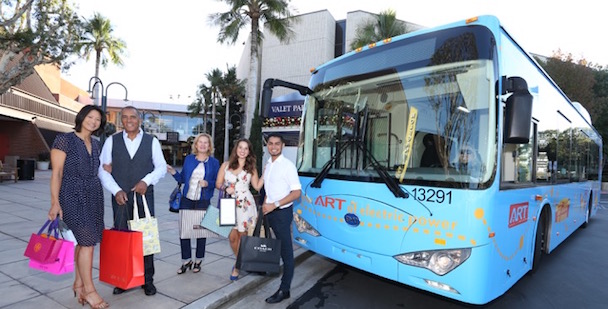 Free City Line to get you around
Costa Mesa is already an easy city to get around, and many of the shopping and dining experiences are within a short walk of the city's hotels. A new route of the city's free shuttle service is making it even more convenient to get to some of the best restaurants, South Coast Plaza for retail therapy, and various local centers for nightlife and outdoor entertainment. This service runs from approximately 11 a.m. to 10 p.m., 7 days per week. Learn more about Costa Mesa's free shuttle service and the local stops, as well as a low-cost option to ride from Costa Mesa to Disneyland for the day.
CHILL OUT WITH LIVE MUSIC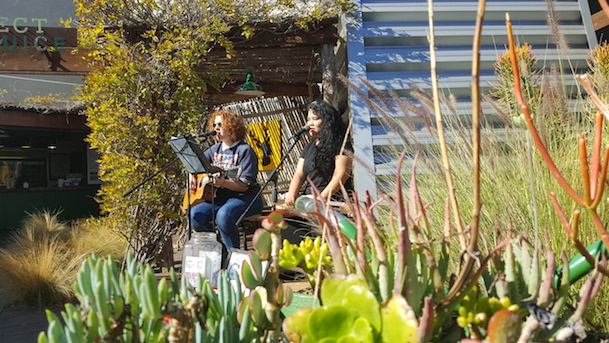 Summer Sounds at The CAMP
Every Sunday from 12 – 2 p.m., local musicians play a free live show in the courtyard in front of SEED People's Market at The CAMP in Costa Mesa. Enjoy the warm Southern California weather and relax at one of the first-known environmentally friendly retail and dining centers. At The CAMP, you will find a variety of culinary delights like Native Foods, offering gourmet vegetarian cuisine or Old Vine Café with fresh, locally sourced organic cuisine in the style of southern Italy, and an incredible brunch served daily until 3 p.m. So come on out, grab a bite and stake a spot at one of the picnic tables, then kick back in a hammock and enjoy an afternoon chilling out with the locals.
SOCO After Dark Live Music Mondays
On the last Monday of each month, step outside to enjoy live music in the courtyard at SOCO and The OC Mix. South Coast Collection, also known as SOCO Costa Mesa, defines the ultimate home design and culinary experience in Southern California. SOCO is home to more than 70 specifically curated showrooms, restaurants and stores. Make it a date or a fun evening with friends and enjoy Happy Hour at We Olive Wine Bar while listening to the lively music by the swing band Riff Raff.  For any decorator, designer, chef or creative mind in Orange County, SOCO is a shopping destination that is sure to inspire.
Summer Music Series at The Triangle
Celebrating its 25th anniversary, The Triangle kicks off a weekly music series on July 12 from 5 to 8 p.m., with live music continuing every Wednesday evening through August 23. The live music, held in the upper level courtyard between Saddle Ranch Chop House and La Vida Cantina, will feature guitarists, duos and solo artists performing a variety of genres including "Back to the Beach" classics, hits of the 80s and 90s and reggae.
MOVIES UNDER THE STARS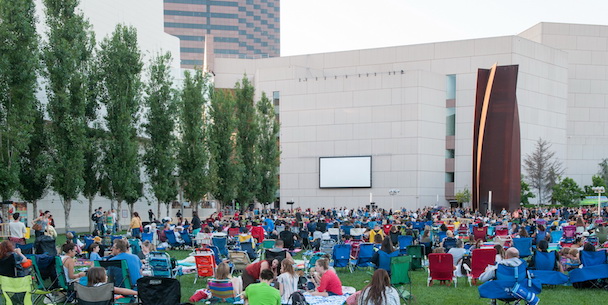 Families, friends and visitors from all over can claim their space at the Segerstrom Center for the Arts complex to enjoy a film under the stars as it is projected on the side of the concert hall. Spend a casual evening full of fun-filled activities, picnic dinners or specialties from popular food trucks and watch one of five fan-favorite films on consecutive Mondays in July and August. Come as early as 5:30 p.m., bring beach chairs or blankets, snacks and drinks and get comfortable with fellow moviegoers starting at dusk (approximately 8 p.m.).
Saturdays at Orange County Great Park
If you haven't experienced Orange County's Great Park, it's a former military air base in the City of Irvine, designed for sporting events, concerts, farmers markets and community activities and is stunning venue to see a movie on the lawn. Head over a little early and enjoy the carousel, aviation museum and food vendors. Look out for the big orange balloon to help guide you to the venue, and you can even take a ride up in the sky to see Orange County's skyline.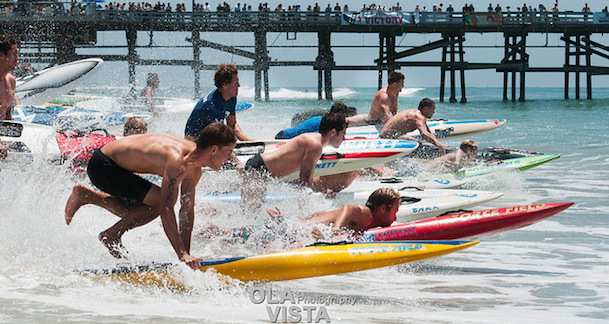 San Clemente Ocean Festival
Explore "The Greatest Show on Surf" as lifeguards, locals and visitors take to the beach to participate in activities to promote and support ocean safety, and the environment. During this two-day event on July 15 & 16, participants and spectators of all ages will enjoy surf skiing and rescue relays, as well as Stand Up Paddleboard competitions and a Dolphin Dash kids run on the sand. This event is a perfect opportunity to spend the day and experience San Clemente's beaches and pier.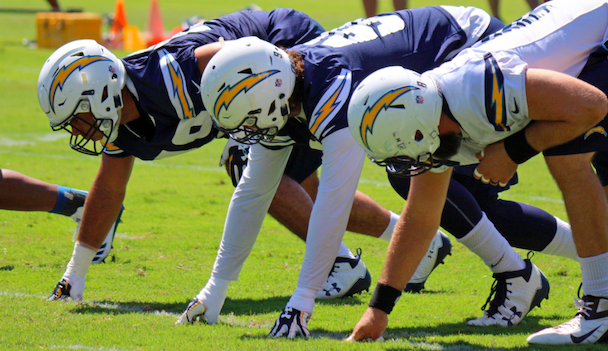 Los Angeles Chargers Training Camp
The Los Angeles Chargers are now calling Costa Mesa home! The team will kick off the 2017 season with its training camp at the Jack Hammett Sports Complex in Costa Mesa (2750 Fairview Road). Practices are free and open to the public between July 30 and August 22. No tickets are required and walk-ups are welcome; however, fans are encouraged to reserve free bleacher seating passes – available on a first-come, first-served basis beginning July 1. Don't miss exciting practice times between the Chargers and New Orleans Saints on August 22, the week before their exhibition game. If you plan to attend the OC Fair during your visit, July 21 is the day to also get up close with The Chargers as we celebrate Costa Mesa Day at the Fair.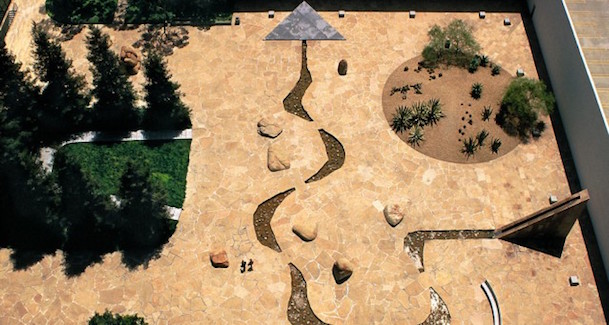 Costa Mesa Artwalk
Whether you have a special appreciation for art and culture, or you're looking to learn more about the heart of Orange County's City of the Arts™, take a free walking tour of the Costa Mesa Artwalk. Get a copy of the easy-to-follow map and start exploring the 15 public art pieces and spaces in and around the Segerstrom Center for the Arts, including the Unity Bridge connecting you to luxury shopping at South Coast Plaza, and the beautiful Neptune Water Spouts fountain flowing in the lobby at The Westin South Coast Plaza. One of the lovely hidden gems of the city is California Scenario, a 1.6-acre outdoor sculpture garden created by Isamu Noguchi with native California landscapes and vegetation. With some of the finest visual arts installations and performing arts venues in the world, it's easy to see why Costa Mesa is The City of the Arts™.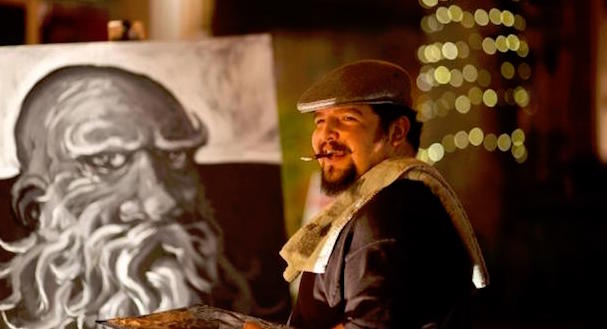 Known to locals as the Downtown Anaheim A.C.E. Festival, arts and culture enthusiasts can walk, crawl or climb aboard the Anaheim Resort Transit (ART) for complimentary rides throughout Anaheim's Art Crawl Experience (A.C.E.) on August 19 from 6-10 p.m. You'll see art in public places, street artisans, pop-up galleries, and the brick-and-mortar galleries. And, along the way there are plenty of places to dine or grab a bite from one of the gourmet food trucks along the route.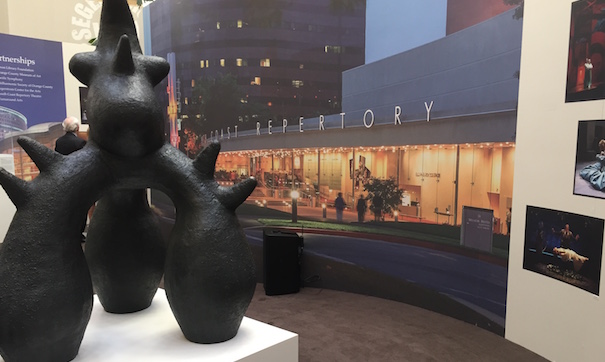 South Coast Plaza's 50th Anniversary: Segerstrom Pioneering Spirit: An American Dream Exhibit

One of the best-known shopping destinations in California is South Coast Plaza in Costa Mesa. Easily accessible at the heart of the city, and a short walk from Costa Mesa hotels, South Coast Plaza welcomes 22 million visitors each year. As a leader in luxury brands, one-of-a-kind boutiques and dozens of acclaimed restaurants, South Coast Plaza in Southern California is where many fashion trends and runway-only creations make their debut. In celebration of the vision for this shopping experience that began more than 50 years ago, built upon the Segerstrom family's lima bean fields, a free exhibit has been created and is on display in Jewel Court at South Coast Plaza through July 31. Grab a latte and dig into the roots of this historical landmark.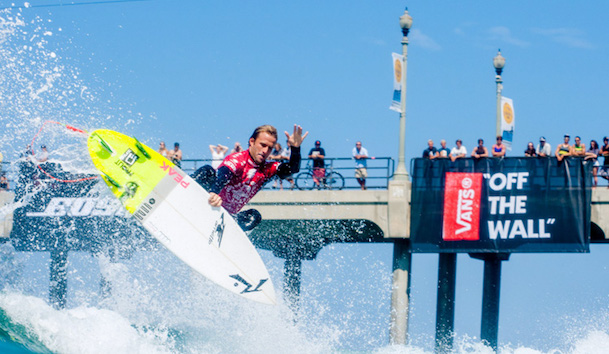 Every summer, "Surf City USA" is transformed to the world's ultimate surfing arena for nine days of surfing and surf culture in Huntington Beach, California. This free event is showcases more than 300 world-class surfers competing in the Vans U.S. Open of Surfing along by BMX riders and skateboarders exhibiting their talents in arenas on the sand. If you're in Southern California between July 29 and August 9, this is an event you won't want to miss.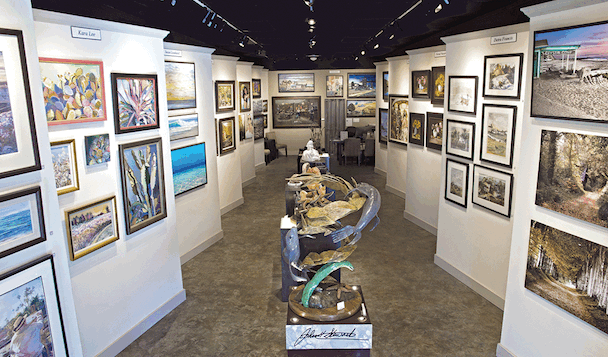 In the coastal city about 20 minutes south of Costa Mesa, you'll find another extraordinary arts community in Laguna Beach. Head down the coast on the first Thursday of the month to experience Laguna's vibrant arts scene by joining the free First Thursday Art Walk from 6 to 9 p.m. where you'll gain a understanding and appreciation arts in Orange County.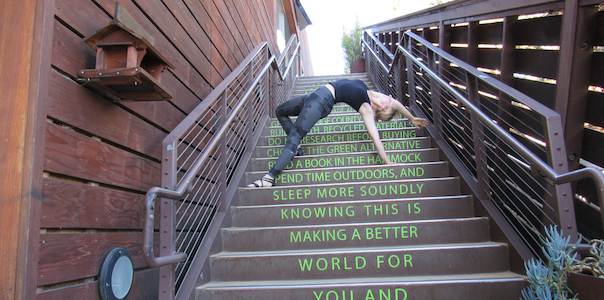 On Sunday, July 19 and August 13, from 9:30 to 10:30 a.m. head over to the Treehouse to stretch out, get centered and find your Zen at The CAMP in Costa Mesa with free yoga by The Yoga Mat.
Will you spend an evening at a movie, the day at one of Orange County's beautiful beaches, or exploring Costa Mesa's art scene? You've got all summer and there are plenty of free things to do, so get out here and have fun!
Posted in Events, Misc, Music & Art, Play
It's almost time for the most romantic day of the year! With Valentine's Day falling mid-week this year, local restaurants and hotels are offering menus to allow you to extend the celebration by spending the weekend in Costa Mesa beginning February 10.
Whether you are planning to treat your sweetheart to a nice dinner out, a weekend away, or you're looking for just the right gesture to show you care, Costa Mesa is your one-stop destination for exclusive gift ideas, Valentine's Day menus and some great hotel deals to make getting away easy and memorable.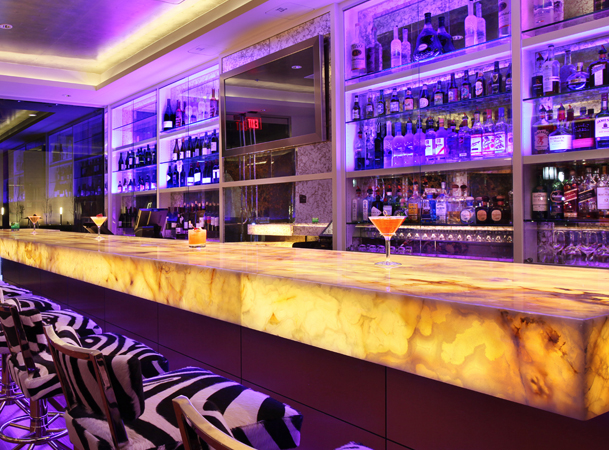 Silver Trumpet Restaurant and Bar at Avenue of the Arts – a Tribute Portfolio Hotel will offer a four-course prix fixe menu including baked brie; a pink cauliflower soup or heirloom salad, followed by a selection of entrees like a 10 oz. lobster tail, New York prime steak or wild mushroom risotto; and chocolate beignets for dessert. Guests will also enjoy a complimentary champagne toast. This menu is available for $75 per person on Friday, February 10 and Saturday, February 11 from 5 to 10 p.m. Reservations can be made through Opentable. To complete a romantic evening, check out the Kiss and Tell package being offered by Avenue of the Arts.
Le Chateau Garden Bistro, located at Ayres Hotel & Suites, is offering a full à la carte or prix fixe dinner menu. Start with Le Chateau's signature lobster bisque and end with their chocolate lava cake or a heart-shaped red velvet cake. This dinner menu is available from 5 to 10 p.m. for $47 per person beginning February 10 through Tuesday, February 14. Call 714.549.0300 ex. 407 for reservations. Ayres Hotel & Suites also has a variety of special weekend packages.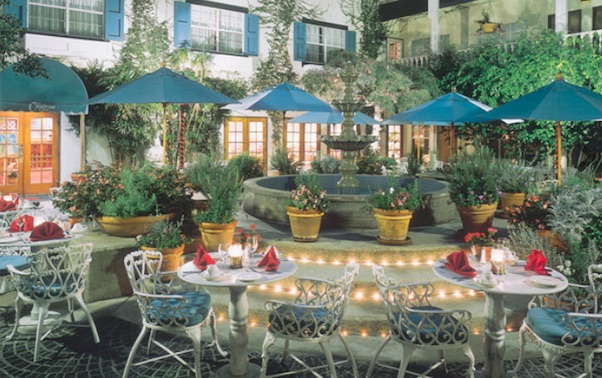 ENTERTAINMENT
Segerstrom Center for the Arts has a weekend lineup making for a perfect date night.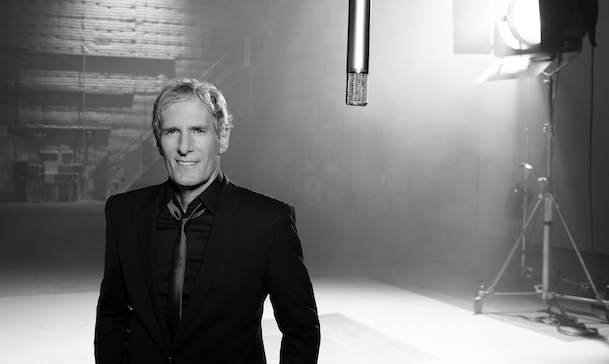 Michael Bolton, the Grammy-award winning legendary singer, will perform a medley of his greatest hits on February 10 and 11 at the Renée and Henry Segerstrom Concert Hall.
Actress, producer and Broadway star Rita Wilson is joined by talented songwriters Billy Steinberg, Holly Knight and Desmond Child on February 10 for an intimate evening performing and sharing the stories behind their music.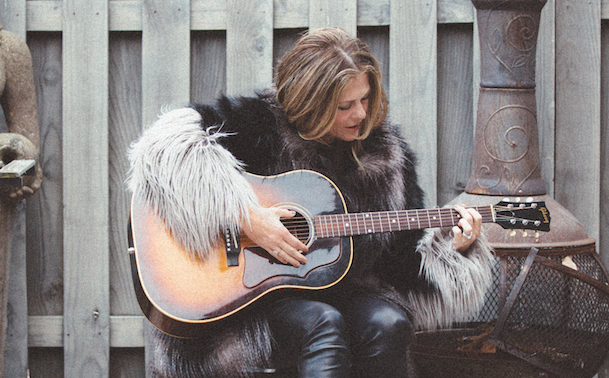 WEEKEND AND VALENTINE'S DAY DINNER SPECIALS
Habana offers a decadent Valentine's Day menu and entertainment with special dishes like grilled filet mignon with Dungeness crab Béarnaise, fried yucca, and watercress salad. Live music and the special menu will be available February 11 to 14 from 5:30 p.m. to 12 a.m. Enjoy one of Open Table's top 100 best al fresco dining spots in the U.S. Make reservations by calling 714-556-0176.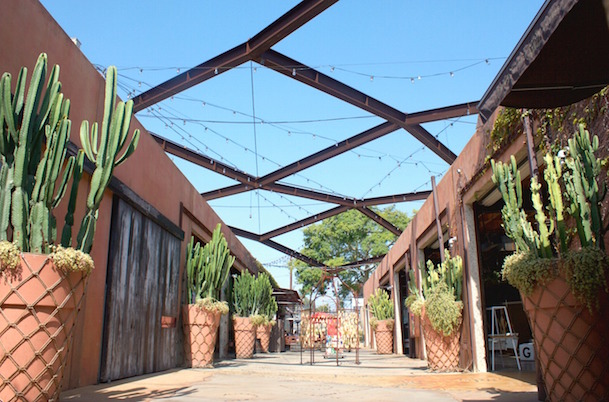 One of Costa Mesa's top Indian restaurants offers a three-course prix fixe menu including an appetizer or choice of gourmet salad; a selection of entrées including their own Khyber Nectar (lamb shank aphrodisiac) and a selection of sweet desserts. This menu is available from February 10 to 14 beginning at 5:30 p.m. each evening for $39 per person. Make reservations on Opentable.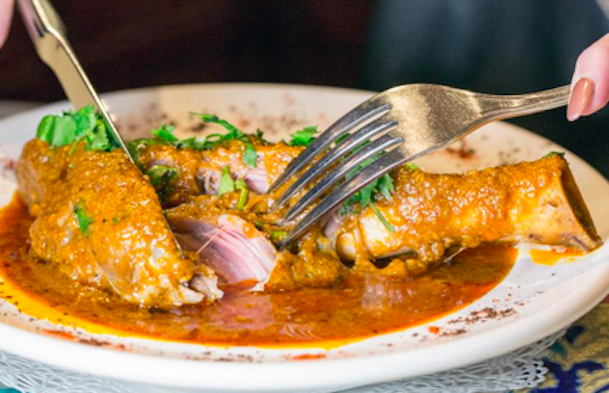 Open for an exclusive dining experience Valentine's Eve, guests will enjoy complimentary Veuve Clicquot Yellow Label champagne, alongside chocolate-covered strawberries to celebrate the occasion. This offer is available on February 13. Make reservations online or by calling 714.432.1140.
VALENTINE'S DAY, FEBRUARY 14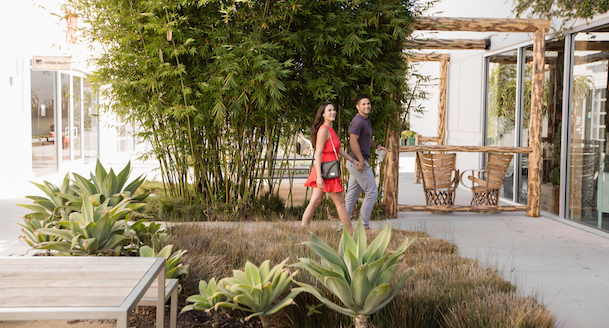 Take your romantic dinner up a notch by participating in a hands-on cooking class at Bistro Papillote. You and your loved one will work together to create a Valentine chocolate dinner that's sure to set the mood for a romantic evening! You'll prepare pepper-crusted filet mignon and chocolate port wine sauce, fig and Stilton salad with port vinaigrette, potatoes sautéed in duck fat and a beautiful flourless chocolate torte for dessert. The price is $225 per couple and includes one bottle of Blanc de Blanc sparkling wine. The cooking class begins at 6:00 p.m., with the sitdown dinner to follow. For more information and to reserve your spot, please call 714-697-1707.
Offering a special appetizer menu as well as a nine-course prix fixe menu this Valentine's Day, guests will enjoy an appetizer selection that includes Ishiyaki Wagyu beef, miso-marinated lamb chops, seared scallops with black truffle, Kumamoto oysters, abalone and more. The prix-fixe menus include live spot prawn carpaccio with uni & caviar, foie gras steak, grilled Chilean sea bass and much more. The nine-course pre-fixe menu is $125 per person and includes Australian Wagyu; for $150 per person the nine-course menu includes Japanese Wagyu. Appetizers are priced per selection. This exclusive event is on Tuesday February 14, from 5:00 p.m. to 9:00 p.m. For reservations please call 714.850.0880.
Enjoy the fresh, vibrant flavors of the Mediterranean this Valentine's Day at Mezzet. In addition to the à la carte menu, a special four-course menu will be available. Begin with an appetizer sampler followed by an arugula salad. Entrée choices include chicken scaloppini or grilled salmon. For dessert, a decadent heart-shaped chocolate cake with coffee will be served. Two glasses of champagne and a red rose for the ladies will also be part of the prix-fixe menu for $55 per person; À la carte prices vary per selection. Enjoy this Valentine's Day dinner at Mezzet (exclusive of tax and gratuity) Tuesday February 14, 2017, from 11 a.m. to 9 p.m. For reservations please call 714.540.3365.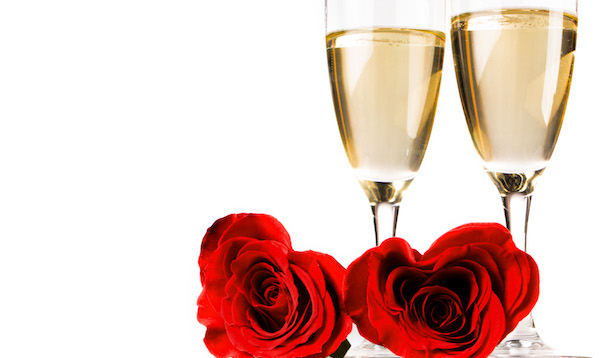 Vaca by Amar Santana is offering their full menu, with some extra special Valentine's Day items like seafood-stuffed squid ink canelon and their rum raisin ice cream with peanut chocolate crunch and caramel peanuts. Dinner service is on February 14 from 5 to 10:30 p.m. Make reservations or call 714.463.6060.
Offering three different tasting menus, guests can choose the Original, Vegetarian or Vegan Tasting Menu, each four courses and served with wine pairings. This special menu is offered on February 14 beginning at 5 p.m. Reservations are required and can be made calling 714.545.1411.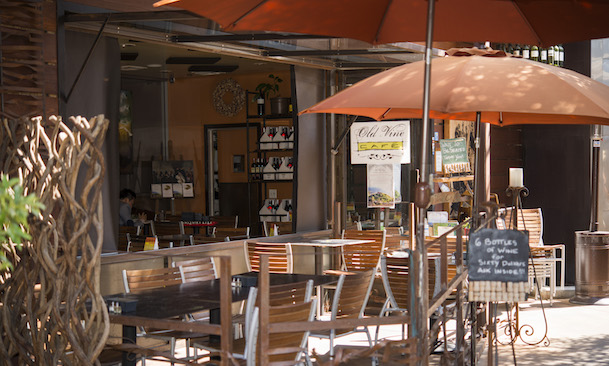 For Valentine's Day, Pueblo will be doing an "Elige Tu Aventura" (Choose your Own Adventure) dinner, where each guest will have a list of 15 specially curated tapas for only that evening. Each table will have an option to freely order the items à la carte, as a combination of 5 or 9 items, or El Mundo, which is all of the above! The last option works beautifully for parties with 5 or more guests. The more a table orders, the better the value received. To make your reservation, please call 714.340-5775.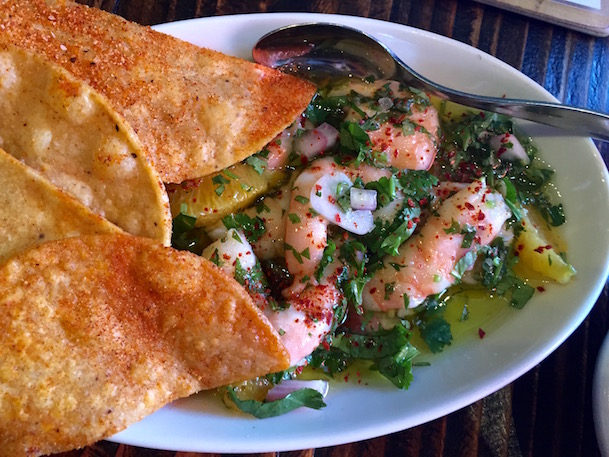 Enjoy a holiday three-course menu, which includes an appetizer, entree and dessert featuring Darya's most popular dishes. Live music by Amir will be featured throughout the evening. Pick one of two seating times on February 14 with two seating times. The first seating is from 5 to 7 p.m. and the second seating is from 7 p.m. to close. This dinner is $79 per person exclusive of tax and gratuity. Advanced reservations are required. 714.557.6600.
FOR A SWEET TREAT OR A NIGHT CAP…
Try Black Market Bakery at The CAMP for a delicious variety of baked goods, chocolates and their "Drunk in Love" cheesecake.
Popbar, a concept founded in New York, serves up frozen treats on a stick in a variety of blends including gelato and sorbet. With flavors like chocolate, vanilla, banana, mint or passion fruit, the all-natural Italian treat comes in a variety of flavors and can be customized with a variety of dips and toppings.
RUIN Bar: Cat Lady (and Gentlemen) Anti-Valentine's Day Celebration February 10 from 6 p.m. to 1 a.m. Enjoy anti-Valentine's Day house drink specials, knitting, movies and more!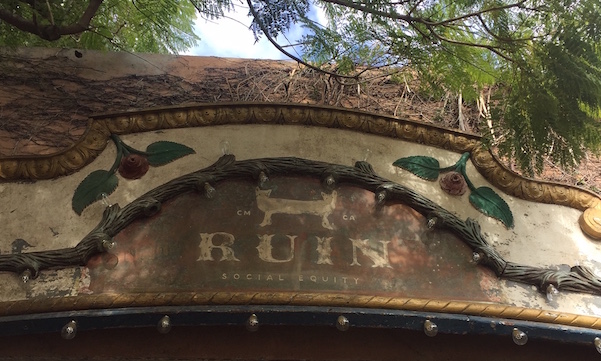 Love is sweet at Sugarfina! Fill your own customized XOXO bento box with festive chocolates and gummies including  "Love You a Bunch" rosé roses imported from Germany, "You're a Catch" Swedish fish imported from Sweden, "I Pine for You" Parisian pineapples imported from France, "Kiss Me" sugar lips from the USA and other domestic and imported goodies. Prices vary per selection. Sugarfina is located on the first floor between the Jewel and Carousel courts.
Enjoy a special heart-shaped shortbread cookie and espresso beverage at Antonello Espresso Café. Antonello Espresso Café is located on Level 2, Carousel Court.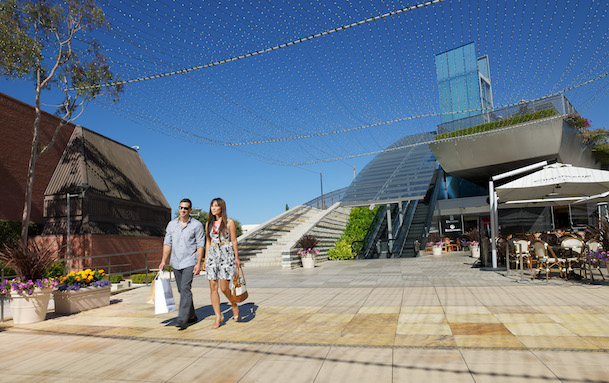 Champagne French Bakery Café helps you say "I love you" with heart-shaped sugar cookies, chocolate dipped strawberries or heart-shaped cakes. Valentine's Day specials will be available from February 1-14. Call for availability. Champagne is located on Level 1 of the Crate and Barrel Wing.
Stop by ST Pâtisserie Chocolat, Chef Stéphane Tréand's elegant pastry shop in The OC Mix courtyard. Not only will you find lots of chocolate for this Valentine's Day, but the selection of macarons will entice you to buy one of their specialty variety gift boxes. And, while wandering around SoCo Collection, stop into Restaurant Marin for made-from-scratch desserts including their amazing "cake-of-the-day" special!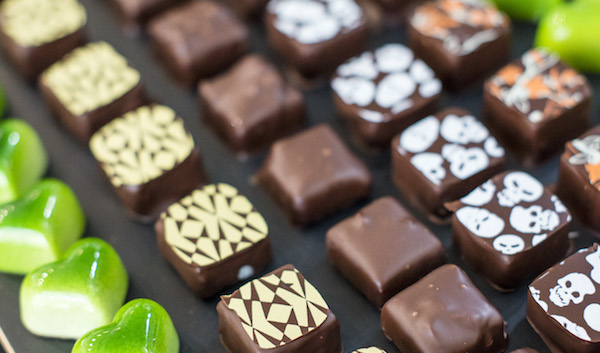 Enjoy! XOXO
At the heart of Southern California is Orange County, the destination of choice for more than 46 million visitors each year. And nestled within Orange County is the internationally acclaimed arts and theater district – Costa Mesa.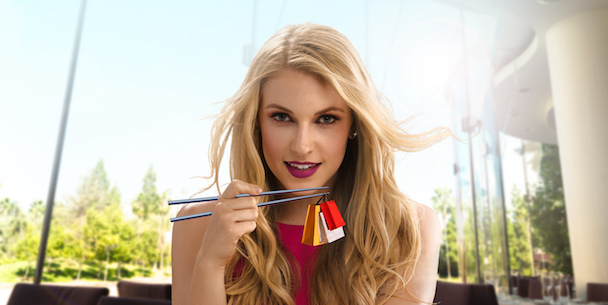 1. Top Designer Shopping, World-Class Restaurants at South Coast Plaza
Rivaling the trend-setting shopping meccas of Fifth Avenue in New York and Bond Street in London, as well as Avenue Montaigne in Paris and Ginza in Tokyo, South Coast Plaza is the largest shopping center in California. With over 250 retailers representing the highest concentration of design fashion retail in the United States, its stellar cast of shops by Fendi, Harry Winston, Gucci and Chanel has visitors from all over the world flocking to this luxury-shopping destination.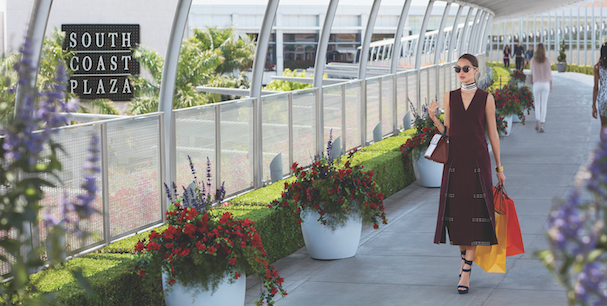 Costa Mesa is a great home base when visiting Southern California. Located in the heart of Orange County, Costa Mesa is just about a 10-minute drive to the sparkling Pacific Ocean where you can stroll the boardwalk along Balboa Island, have lunch on the pier in Surf City USA, watch the professional surfers catch some of the best waves and enjoy the year-round mild weather, cool ocean breezes and endless sunshine that Southern California is known for.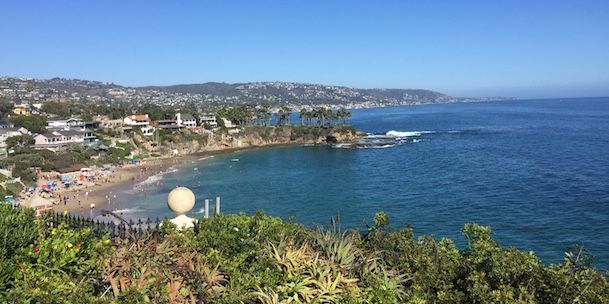 3. Award-Winning Broadway Theater at Segerstrom Center for the Arts
Segerstrom Center for the Arts is the largest nonprofit arts organization in Orange County. The Center offers the world's leading dance companies, Broadway shows and is the home of 3 resident Orange County companies: Pacific Symphony, the Philharmonic Society and Pacific Chorale. The arts complex also includes Costa Mesa's Tony® Award-winning resident theater, South Coast Repertory.
If an evening of dinner and the theater is an activity you enjoy, there's no need to head to Los Angeles, or even New York City when Costa Mesa hosts the latest Broadway shows throughout the year. Segerstrom Center for the Arts is the crown jewel and arts complex in Orange County's theater district. Visitors can check the Costa Mesa calendar to find shows featuring music legends like Tony Bennett, talented actress and producer Rita Rudner, or catch popular Broadway shows like Lion King, Wicked and Hamilton – coming to the stage in 2018..
4. Free Airport Shuttle and Hotel Shuttle to Disneyland® Resort 
Whether you're searching for a luxury weekend with room service in a suite, or a casual stay with accommodations for the whole family, there are a variety of hotels for every traveler's needs, many of which offer regular deals or shopping packages. From rooftop swimming pools to highly rated restaurants, staying in Costa Mesa offers easy access to all the top attractions in Orange County.
Be sure to check deals and flight schedules into Orange County's only commercial airport – John Wayne Airport (SNA). It is the closest airport to Costa Mesa, located just 4 miles away, with FREE shuttle service offered by most Costa Mesa hotels.
If you're planning a day at Disneyland® Resort, it's made easy by taking advantage of the convenient Anaheim Resort Transportation shuttle service to and from the resort area, about 20 minutes from Costa Mesa.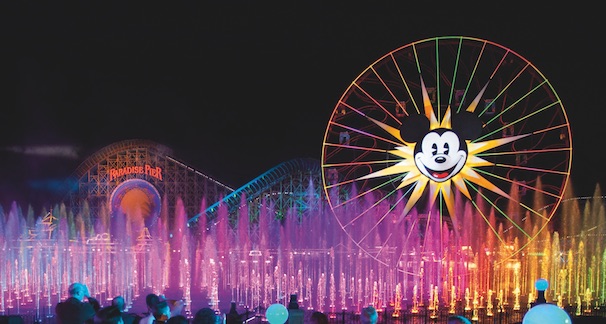 5. Fine Cuisine from "Top Chef" Star Amar Santana at Vaca
Voted one of America's Best Restaurants by gayot.com, Vaca is the dining concept of Chef Amar Santana, finalist on "Top Chef" Season 13, Bravo TV's hit chef competition. Vaca is authentically Spanish, serving everything from mouthwatering tapas and savory paellas to freshly cut steaks and ocean-caught seafood. Ninety percent of the food is jet-flown from Spain. Chef Amar prides himself in offering the finest cuts of meats and cheeses.
6. Health & Fitness Retailers at The CAMP 
Located in Costa Mesa's SoBeCa District, The CAMP offers customers a nontraditional retail community in a casual and lively atmosphere. All of the stores are health conscious or fitness related, with a strong emphasis on an active lifestyle. "Green" is everywhere, from the native vegetation to the progressive and select retailers offering their organic wares in the first-known environmentally sensitive retail campus in the United States. Be sure to visit SEED People's Market – a collection of handmade and recycled items. Serving as a "green" department store, SEED carries a variety of products from the most practical outerwear and shoes for any outdoor atmosphere, to unique hand-crafted alternatives created with the environment in mind.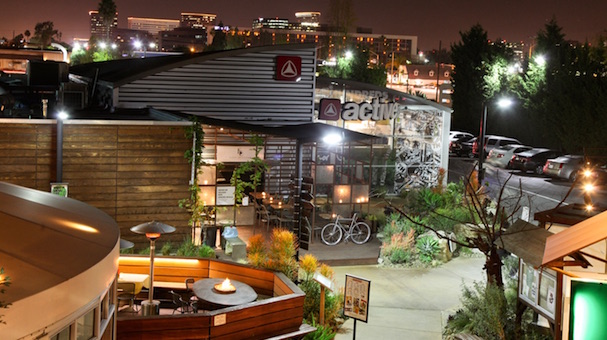 7. Stroll Charming Balboa Island
Immerse yourself in the hidden and quaint community of Balboa Island, located in Newport Beach. Despite its remote location, it has attracted a rich array of famous people and fascinating characters for more than 100 years. Marine Avenue is the main street of activity where you can sit on the patio of a cozy restaurant for breakfast or lunch, followed by a treat from the famous frozen banana stand, as featured in the TV show "Arrested Development." Enjoy a stroll along the boardwalk lined with homes of some of the rich and famous, with views of one of the larges yacht harbors in California. At the end of the boardwalk, board the Balboa Island Ferry (on foot, bike or by car) and take it to the other side to experience the thrill of The Fun Zone, a throwback to the boardwalks of the past. This is a great place, for families, couples and friends alike.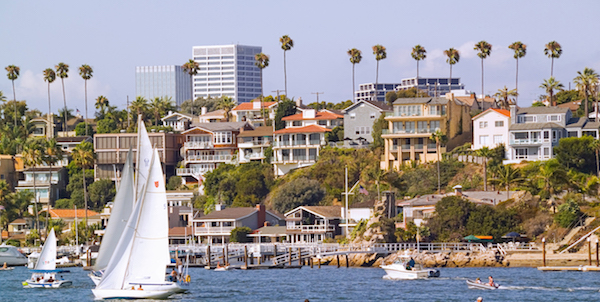 8. Thrill Seekers and Foodies Will Enjoy The OC Fair
The Orange County Fair has had its home in Costa Mesa has since 1953, and it is one of the top 10 largest fairs in the United States running for three weeks from July to August.
The fair's biggest ride, La Grande Wheel, is the largest traveling Ferris wheel in the Western hemisphere and is 15 stories high. The ride is so large, it takes three weeks to assemble. At 200 metric tons, it requires a steel-reinforced pad beneath it to keep it from sinking.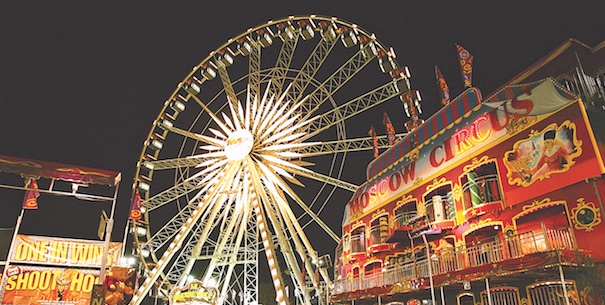 9. OC is Home to Amazing Restaurants like Taco María 
Creating homestyle Mexican cuisine with a contemporary flair, Taco María offers California-Mexican fusion dishes by Michelin-starred chef Carlos Salgado, where he uses recipes straight from his mom, the restaurant's namesake. Taco María has been rated by the Los Angeles Times as one of the best restaurants in Southern California and one of America's Best Restaurants by Gayot.com. Seating is at a premium, but worth the wait.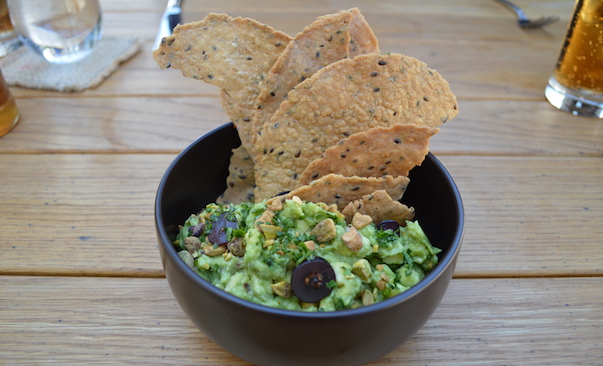 10. Cruise Legendary Huntington Beach
The city that put California on the map for surf culture is lined with 10 miles of uninterrupted coastline. One of the most well-known and iconic locations is the Huntington Beach Pier, playing backdrop to many professional surfers including legendary Duke Kahanamoku. The pier is the perfect vantage point to watch professionals and amateurs take on some of the best waves in Southern California. Take a stroll to the very end of the pier and grab a bite at Ruby's Surf City Diner. Most importantly, don't miss the opportunity to snap a photo of the spectacular sunsets. Huntington Beach is also known to be one of the most pet-friendly cities in Orange County, the neighboring city to Costa Mesa.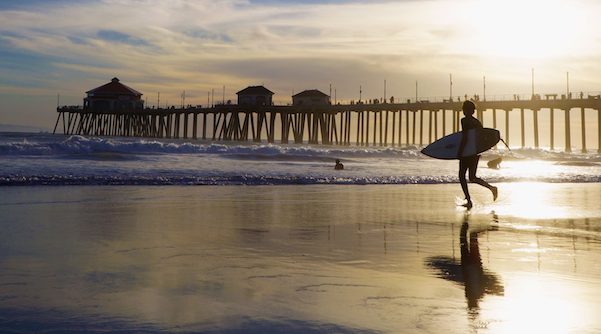 Costa Mesa is one of Orange County's hottest cities for nightlife, with swanky cocktail lounges, laid-back bars featuring craft cocktails and nightclubs where you can dance the night away – and New Year's Eve is no exception when it comes to finding a unforgettable place to celebrate.
If you're celebrating with friends, or just looking for a festive atmosphere, join us in Costa Mesa.
AnQi by House of An
From 5:00 p.m. to 2:00 a.m.
Back by popular demand is AnQi's extraordinary New Year's Eve celebration! From 7-9 p.m., enjoy a five-course prix fixe dinner featuring courses from caviar to foie gras and prime beef with a Perrier Jouet champagne toast. At 10 p.m., the restaurant will transform into a swanky party with DJ, aerialists, dancers and figure skaters. Drinks will be flowing with an open premium bar and hosted Perrier Jouet champagne bar, as well as passed appetizers and caviar station. Bottle service available after 10 p.m. Reservations required. Dinner is $153; late night cocktail reception, $100; dinner & cocktail reception $200; pricing is per person plus tax and gratuity.
For reservations please call 714.557.5679 or email lindsayc@houseofan.com.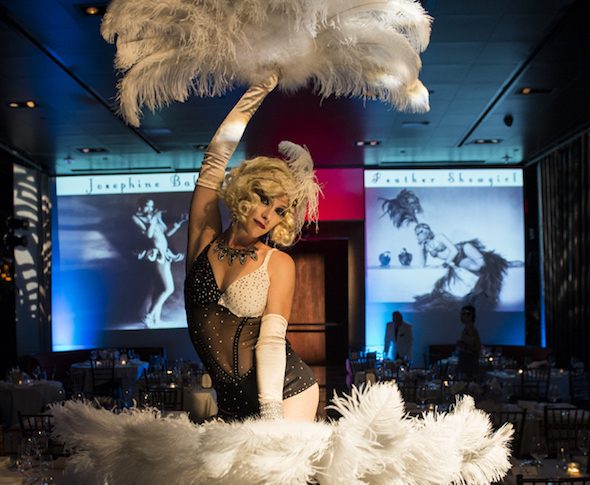 Habana
Spend NYE at Habana with a special dinner menu and live music by the Lilly Hernandez band and Madcat, as well as rum tasting and a balloon drop to ring in the New Year. Visit Habana Costa Mesa at The LAB.
Mesa
From 9:00 p.m. to 2:00 a.m.
Plan to spend your evening at Mesa for their 2017 Gala for $75 per person. Enjoy the sounds of WeareTreo, hosted cocktails from 9-10:30 p.m. and a champagne toast at midnight. Get tickets at Ticketfly or contact Jenn@mesacostamesa.com for a table.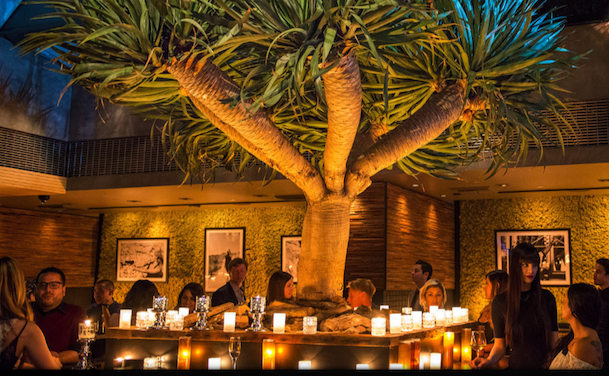 While you're planning your night out, check out the final days of the Stay and Shop package at one of 10 hotels in Costa Mesa, some of which are offering New Year's Eve specials and a midnight toast.
Time Nightclub at The Triangle has been hailed as one of Orange County's hippest places to be seen. Immerse yourself in the 7,000 square-foot dance party with heart-pumping tunes by DJ Steven Wright and spectacular light shows to celebrate the New Year in true OC Style. Get your tickets to TIMENYE or call 714.548.5062 for more information.

Quattro Caffé
From 9:00 p.m. to 1:00 a.m.
Bring in the New Year with a masquerade party that includes a four-course Italian menu, live entertainment by Ivan Marcelo and Domenico Grillo, party favors, prizes, midnight champagne toast and more.
3-course pre-fixe $69 per person (exclusive of tax and gratuity).
For reservations please call 714.754.7933
Water Grill
9:00 p.m. to close
New Year's Eve celebration begins in the private dining room starting at 9 p.m. with a la carte menu, DJ and midnight champagne toast.
Reservations essential: 949.208.7060.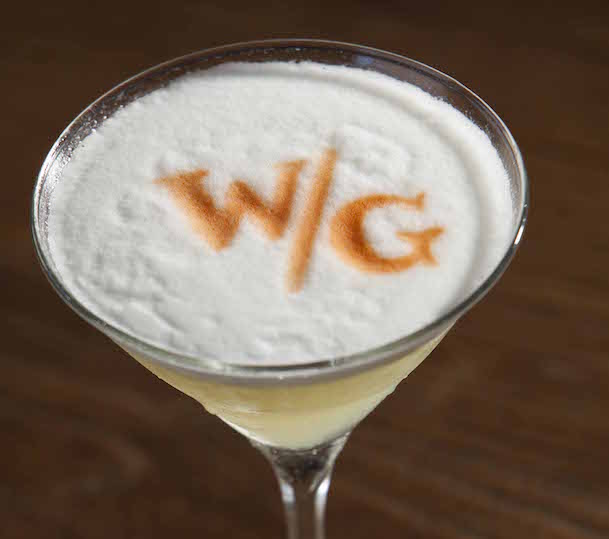 Come for the evening or stay the night. Costa Mesa has everything you need to make lasting memories this holiday season, including luxurious overnight accommodations and delicious culinary experiences to ring in the New Year. See you in Costa Mesa!
Posted in Events, Food, Misc, Music & Art