Travel Costa Mesa Blog
Posts Tagged 'soco collection'
It's almost the time of year to celebrate mom with Mother's Day on May 12, 2013.  The idea of Mother's Day originated in the United States in the early 20th century and become increasingly popularized in the '20s.
Mother's Day is widely celebrated on the second Sunday in May in dozens of countries throughout the world and  many dates in several other countries ranging from late February in some and as late as December in others.  Although the dates may be differ from country to country, one thing remains universal: Mother's Day is about making mom feel special.
Mother's Day starts a little early at SoCo and the OC Mix in Costa Mesa with a night of live jazz, food, drinks, raffles, retail discounts and more on Wednesday, May 1 from 6-9 pm.   The evening will benefit charity with 10-15% of sales from participating vendors going to the OC based Working Wardrobes.  Every $20 spent at participating OC Mix stores earns you a chance to win a raffle prize.  Guests can also earn an entry into the raffle with every $10 donation.  The event is free, but an RSVP is required, so be sure to email RSVP@deerlovely.com.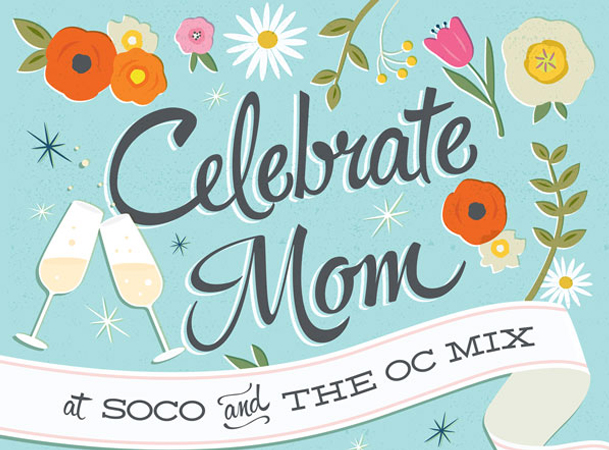 Read More
As the newest restaurant at the OC Mix in the SoCo Collection in Costa Mesa, Arc Restaurant serves contemporary American dishes from a wood-burning oven.  With the straightforward idea of "Food & Libations," Arc produces mouth-watering contemporary American fare and cocktails made from their "scratch" bar.  There are also several unique craft beers to choose from.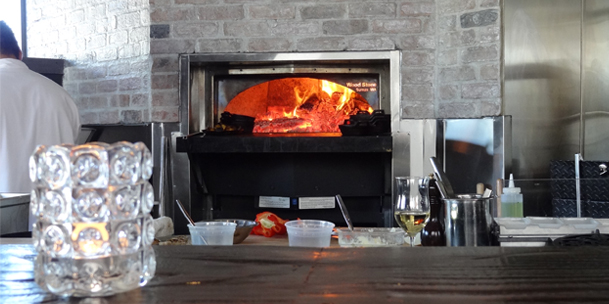 The décor inside Arc is simple and clean with wood, dark colors and cast-iron motifs throughout with seating in booths and at the large bar. The centerpiece, of course, is the wood-burning oven. Read More
The recent weather has had us bundled up a little more than usual because it's not too often that the thermometer dips below 40 in Orange County.  Because of the chill in the air, we've been drinking more coffee, tea and hot chocolate.  Our hunt for hot beverages was the inspiration for our list of the best places in Costa Mesa to help you combat the cold with a steaming cup or warmth.
1.  Portola Coffee Lab is a playground for the most skilled baristas in Orange County.  To try an espresso, coffee or any creative offering available is to try the best handcrafted beverage available.   The Lab is the dream, or rather, the physical manifestation of owner Jeff Duggan's passion/obsession with coffee.  Each staff member is an expert on everything coffee.  From the type of bean, roasting process, brewing process or presentation, they will have an answer for any question you may have.  The décor is not sleepy like most coffee houses, but a vibrant green.  Everything is upbeat and friendly.  And, being that it is a lab, baristas creating drinks wear lab coats.
The OC Mix, SoCo Collection and Living Fit OC collaborated to bring awareness to living a healthy lifestyle.  With vendors, free demos and giveaways the OC Mix was transformed into a destination for a guide to health-related products, activities and resources.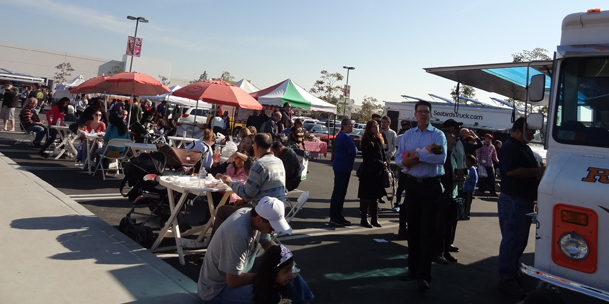 Jason Quinn of the Playground in Downtown Santa Ana, and winner of season two of the Food Network's Great Food Truck Race, provided a free cooking demonstration at Surfas Culinary District from 11 am – 1 pm.  Quinn focused on healthy recipes that utilized fresh, local ingredients. Read More