Travel Costa Mesa Blog
Posts Tagged 'shop'
The concept of DeeLux, the specialty store where shoppers can buy, sell and trade new and lightly used vintage and modern clothing, has been in constant evolution since the mid '80s.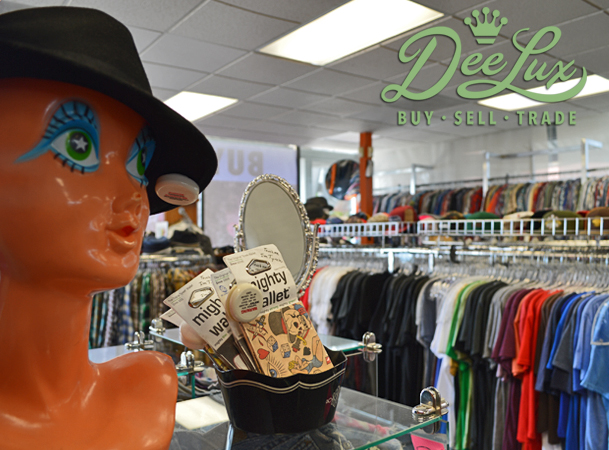 Read More
This weekend marks the biggest shopping days of the year.  Black Friday, a day synonymous with big discounts and even bigger crowds when retailers open their doors before sunrise, is generally regarded as the official beginning of the holiday "shopping season."  More recent trends, like Shop Small Saturday and Cyber Monday, offer shoppers an early opportunity to check-off a good portion of their gift list.
"Black Friday" may sound like a daunting, negative term, but its meaning refers to a positive time for retailers.  It is typically the day that stores go from the "red" to the "black" and begin to turn a profit for the year.  Shop Small Saturday started in 2010, and unlike Cyber Monday and Black Friday which are both prominent with large retail chains, Shop Small Saturday focuses on unique, local businesses.  Whether you're more inclined to brave swarming crowds on Black Friday or browse local retailers on Shop Small Saturday, (or maybe both) Costa Mesa has the perfect shopping destination for you.