Travel Costa Mesa Blog
Posts Tagged 'orange county'
It's almost time for the most romantic day of the year! With Valentine's Day falling mid-week this year, local restaurants and hotels are offering menus to allow you to extend the celebration by spending the weekend in Costa Mesa beginning February 10.
Whether you are planning to treat your sweetheart to a nice dinner out, a weekend away, or you're looking for just the right gesture to show you care, Costa Mesa is your one-stop destination for exclusive gift ideas, Valentine's Day menus and some great hotel deals to make getting away easy and memorable.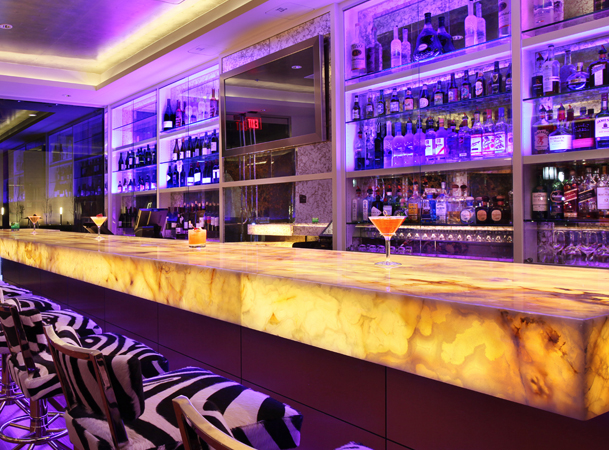 Silver Trumpet Restaurant and Bar at Avenue of the Arts – a Tribute Portfolio Hotel will offer a four-course prix fixe menu including baked brie; a pink cauliflower soup or heirloom salad, followed by a selection of entrees like a 10 oz. lobster tail, New York prime steak or wild mushroom risotto; and chocolate beignets for dessert. Guests will also enjoy a complimentary champagne toast. This menu is available for $75 per person on Friday, February 10 and Saturday, February 11 from 5 to 10 p.m. Reservations can be made through Opentable. To complete a romantic evening, check out the Kiss and Tell package being offered by Avenue of the Arts.
Le Chateau Garden Bistro, located at Ayres Hotel & Suites, is offering a full à la carte or prix fixe dinner menu. Start with Le Chateau's signature lobster bisque and end with their chocolate lava cake or a heart-shaped red velvet cake. This dinner menu is available from 5 to 10 p.m. for $47 per person beginning February 10 through Tuesday, February 14. Call 714.549.0300 ex. 407 for reservations. Ayres Hotel & Suites also has a variety of special weekend packages.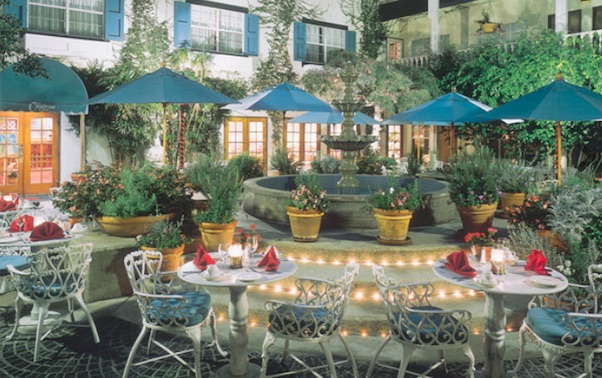 ENTERTAINMENT
Segerstrom Center for the Arts has a weekend lineup making for a perfect date night.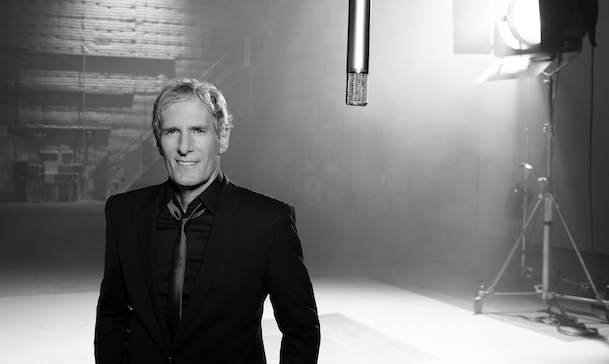 Michael Bolton, the Grammy-award winning legendary singer, will perform a medley of his greatest hits on February 10 and 11 at the Renée and Henry Segerstrom Concert Hall.
Actress, producer and Broadway star Rita Wilson is joined by talented songwriters Billy Steinberg, Holly Knight and Desmond Child on February 10 for an intimate evening performing and sharing the stories behind their music.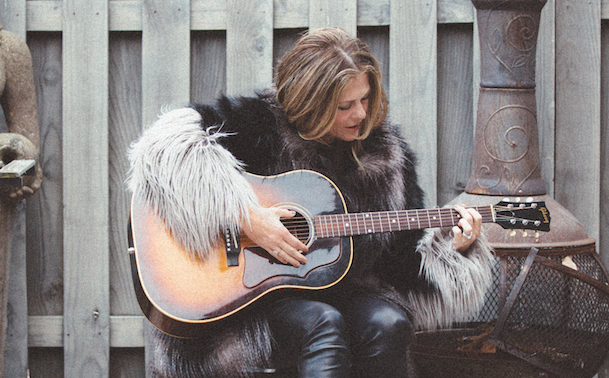 WEEKEND AND VALENTINE'S DAY DINNER SPECIALS
Habana offers a decadent Valentine's Day menu and entertainment with special dishes like grilled filet mignon with Dungeness crab Béarnaise, fried yucca, and watercress salad. Live music and the special menu will be available February 11 to 14 from 5:30 p.m. to 12 a.m. Enjoy one of Open Table's top 100 best al fresco dining spots in the U.S. Make reservations by calling 714-556-0176.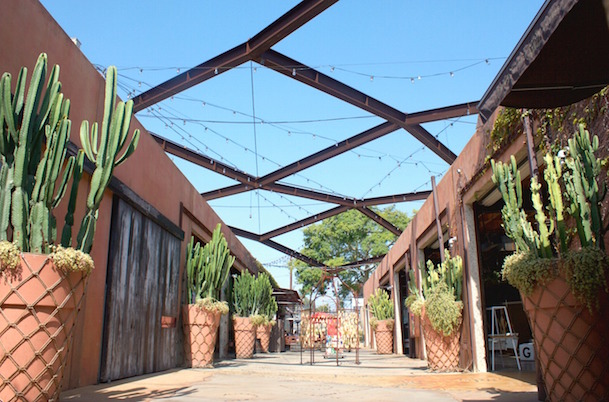 One of Costa Mesa's top Indian restaurants offers a three-course prix fixe menu including an appetizer or choice of gourmet salad; a selection of entrées including their own Khyber Nectar (lamb shank aphrodisiac) and a selection of sweet desserts. This menu is available from February 10 to 14 beginning at 5:30 p.m. each evening for $39 per person. Make reservations on Opentable.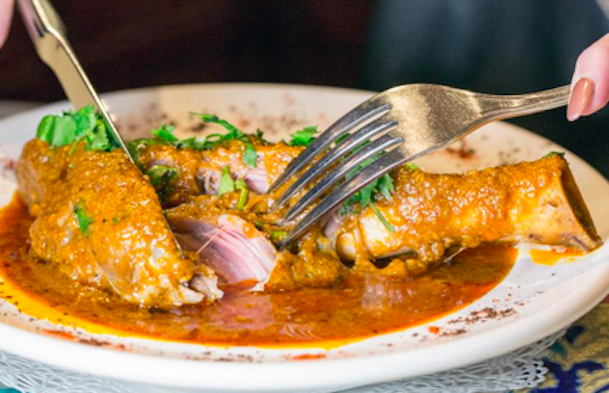 Open for an exclusive dining experience Valentine's Eve, guests will enjoy complimentary Veuve Clicquot Yellow Label champagne, alongside chocolate-covered strawberries to celebrate the occasion. This offer is available on February 13. Make reservations online or by calling 714.432.1140.
VALENTINE'S DAY, FEBRUARY 14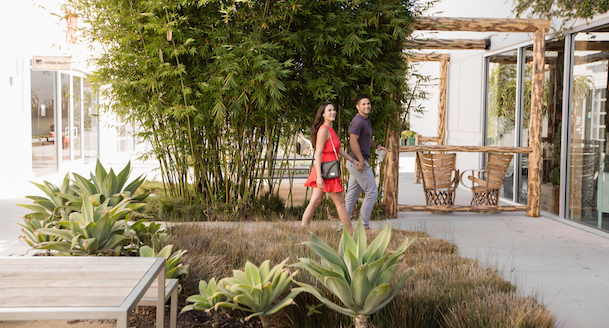 Take your romantic dinner up a notch by participating in a hands-on cooking class at Bistro Papillote. You and your loved one will work together to create a Valentine chocolate dinner that's sure to set the mood for a romantic evening! You'll prepare pepper-crusted filet mignon and chocolate port wine sauce, fig and Stilton salad with port vinaigrette, potatoes sautéed in duck fat and a beautiful flourless chocolate torte for dessert. The price is $225 per couple and includes one bottle of Blanc de Blanc sparkling wine. The cooking class begins at 6:00 p.m., with the sitdown dinner to follow. For more information and to reserve your spot, please call 714-697-1707.
Offering a special appetizer menu as well as a nine-course prix fixe menu this Valentine's Day, guests will enjoy an appetizer selection that includes Ishiyaki Wagyu beef, miso-marinated lamb chops, seared scallops with black truffle, Kumamoto oysters, abalone and more. The prix-fixe menus include live spot prawn carpaccio with uni & caviar, foie gras steak, grilled Chilean sea bass and much more. The nine-course pre-fixe menu is $125 per person and includes Australian Wagyu; for $150 per person the nine-course menu includes Japanese Wagyu. Appetizers are priced per selection. This exclusive event is on Tuesday February 14, from 5:00 p.m. to 9:00 p.m. For reservations please call 714.850.0880.
Enjoy the fresh, vibrant flavors of the Mediterranean this Valentine's Day at Mezzet. In addition to the à la carte menu, a special four-course menu will be available. Begin with an appetizer sampler followed by an arugula salad. Entrée choices include chicken scaloppini or grilled salmon. For dessert, a decadent heart-shaped chocolate cake with coffee will be served. Two glasses of champagne and a red rose for the ladies will also be part of the prix-fixe menu for $55 per person; À la carte prices vary per selection. Enjoy this Valentine's Day dinner at Mezzet (exclusive of tax and gratuity) Tuesday February 14, 2017, from 11 a.m. to 9 p.m. For reservations please call 714.540.3365.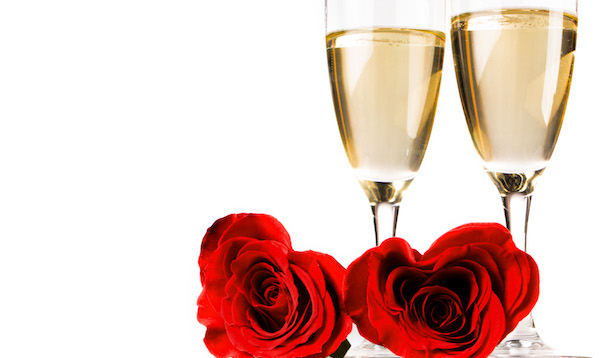 Vaca by Amar Santana is offering their full menu, with some extra special Valentine's Day items like seafood-stuffed squid ink canelon and their rum raisin ice cream with peanut chocolate crunch and caramel peanuts. Dinner service is on February 14 from 5 to 10:30 p.m. Make reservations or call 714.463.6060.
Offering three different tasting menus, guests can choose the Original, Vegetarian or Vegan Tasting Menu, each four courses and served with wine pairings. This special menu is offered on February 14 beginning at 5 p.m. Reservations are required and can be made calling 714.545.1411.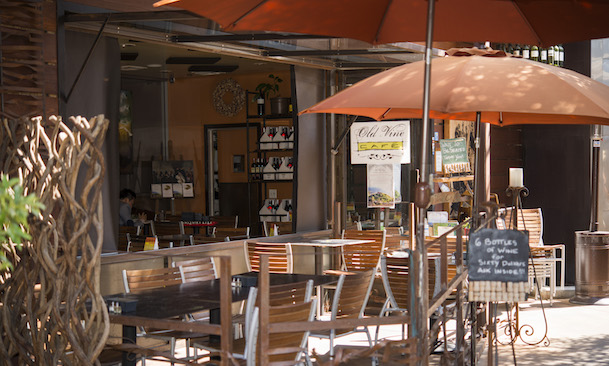 For Valentine's Day, Pueblo will be doing an "Elige Tu Aventura" (Choose your Own Adventure) dinner, where each guest will have a list of 15 specially curated tapas for only that evening. Each table will have an option to freely order the items à la carte, as a combination of 5 or 9 items, or El Mundo, which is all of the above! The last option works beautifully for parties with 5 or more guests. The more a table orders, the better the value received. To make your reservation, please call 714.340-5775.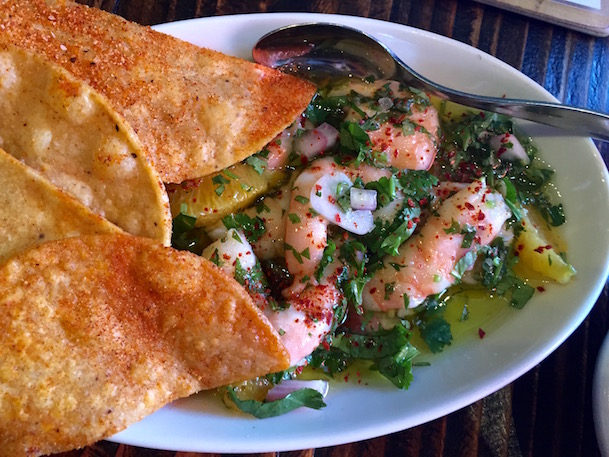 Enjoy a holiday three-course menu, which includes an appetizer, entree and dessert featuring Darya's most popular dishes. Live music by Amir will be featured throughout the evening. Pick one of two seating times on February 14 with two seating times. The first seating is from 5 to 7 p.m. and the second seating is from 7 p.m. to close. This dinner is $79 per person exclusive of tax and gratuity. Advanced reservations are required. 714.557.6600.
FOR A SWEET TREAT OR A NIGHT CAP…
Try Black Market Bakery at The CAMP for a delicious variety of baked goods, chocolates and their "Drunk in Love" cheesecake.
Popbar, a concept founded in New York, serves up frozen treats on a stick in a variety of blends including gelato and sorbet. With flavors like chocolate, vanilla, banana, mint or passion fruit, the all-natural Italian treat comes in a variety of flavors and can be customized with a variety of dips and toppings.
RUIN Bar: Cat Lady (and Gentlemen) Anti-Valentine's Day Celebration February 10 from 6 p.m. to 1 a.m. Enjoy anti-Valentine's Day house drink specials, knitting, movies and more!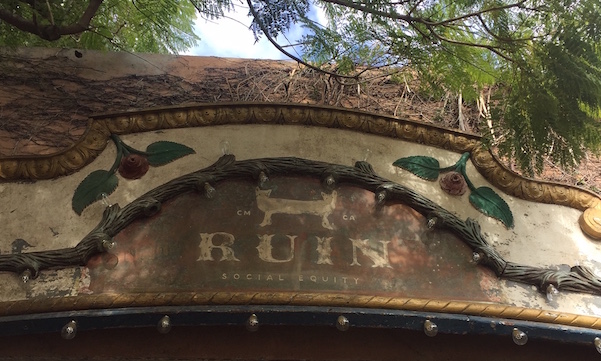 Love is sweet at Sugarfina! Fill your own customized XOXO bento box with festive chocolates and gummies including  "Love You a Bunch" rosé roses imported from Germany, "You're a Catch" Swedish fish imported from Sweden, "I Pine for You" Parisian pineapples imported from France, "Kiss Me" sugar lips from the USA and other domestic and imported goodies. Prices vary per selection. Sugarfina is located on the first floor between the Jewel and Carousel courts.
Enjoy a special heart-shaped shortbread cookie and espresso beverage at Antonello Espresso Café. Antonello Espresso Café is located on Level 2, Carousel Court.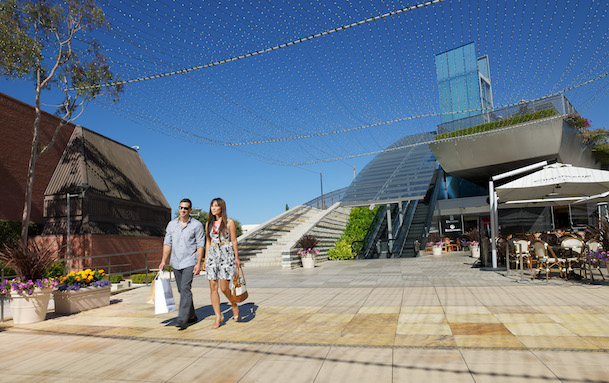 Champagne French Bakery Café helps you say "I love you" with heart-shaped sugar cookies, chocolate dipped strawberries or heart-shaped cakes. Valentine's Day specials will be available from February 1-14. Call for availability. Champagne is located on Level 1 of the Crate and Barrel Wing.
Stop by ST Pâtisserie Chocolat, Chef Stéphane Tréand's elegant pastry shop in The OC Mix courtyard. Not only will you find lots of chocolate for this Valentine's Day, but the selection of macarons will entice you to buy one of their specialty variety gift boxes. And, while wandering around SoCo Collection, stop into Restaurant Marin for made-from-scratch desserts including their amazing "cake-of-the-day" special!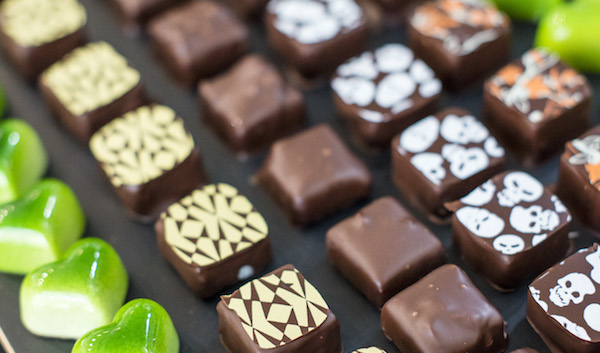 Enjoy! XOXO
It's a new year, and while you may be returning to work from a holiday break, do you still feel like you need a vacation? Did you actually use all of your vacation time last year? If you're thinking about some changes you hope to make in the new year, along with traditional goals of eating better and exercising, you might want to consider using some of those vacation hours – time off is proven to help you feel better in many ways, including improved health and well being. Why not resolve to work less, play more? That's right, you and 49% of Americans leave hundreds of vacation hours on the table each year by not planning for vacation time off. Make it a 2017 resolution!

Here in Costa Mesa, one of Southern California's top cities for shopping, dining and the arts, we host millions of travelers each year as they vacation with their friends and families. We want to help you accomplish whatever you're set out to achieve in 2017, but that starts with taking time off. Give yourself a break!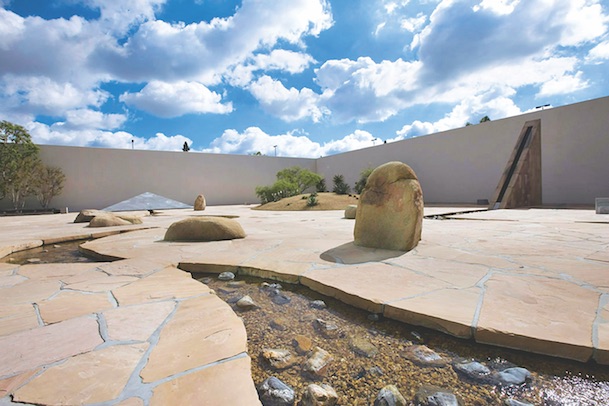 Costa Mesa can take you to the next level of relaxation or whatever level of vacation experience you're looking to accomplish, because you know you're going to need one at some point. Start your day enjoying breakfast at a local outdoor café or on the patio of one of our hotel's full-service restaurants; enjoy a serene walk around Segerstrom Center for the Arts and the 33,000-square-foot arts plaza; or make your way to world-renowned South Coast Plaza, with hundreds of boutique shops and 30 restaurants, all within walking distance.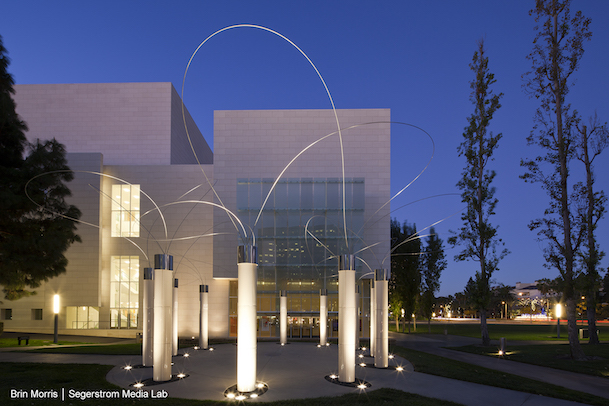 If you'd prefer something off the beaten path, where the locals hang out, visit one of our outdoor malls with a host of locally-owned businesses and quaint dining experiences at The LAB or The CAMP. Grab a cup of coffee or fresh-squeezed juice and enjoy the outdoor seating and soak up some sun at SOCO and The OC Mix.
If you're looking to be entertained, take in the latest Broadway production, enjoy the mild weather and year-round sunshine by the pool, or take a trip just a few minutes down the road to our miles of coastline and Orange County beaches. We want to help you live out your New Year's resolutions, and if that means sticking to your exercise routine, most of our hotels have complimentary gyms open 24 hours a day to help keep you on track.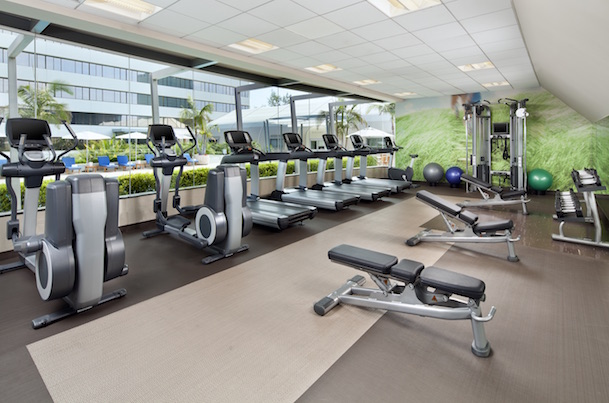 We say it's time to take back your calendar, and before filling the days and weeks ahead with meetings, select some time for yourself to use those vacation days owed to you. You work hard for them, after all! You know how much better you feel when you leave the office, set down and turn off electronic devices for a while, so we suggest you prioritize "time off" in your schedule for the entire year. Vacation time is valuable for relationships, and our personal and professional success. One very important step that could help you get vacation on the books sooner than later is planning.
Here are 5 ways to start planning your vacation time for the year.
Don't wait, January 31 is the U. S. Travel Association's National "Plan for Vacation Day" – part of Project: Time Off. Together, we want to see more Americans get their vacation plans on the books this month. Won't that give you so much to look forward for the rest of the year?   Take control of your schedule and improve your productivity and success in 2017.
Learn more about Project: Time Off and National Plan For Vacation Day.
Posted in Hotels, Misc, Music & Art, Play, Shopping
Costa Mesa is one of Orange County's hottest cities for nightlife, with swanky cocktail lounges, laid-back bars featuring craft cocktails and nightclubs where you can dance the night away – and New Year's Eve is no exception when it comes to finding a unforgettable place to celebrate.
If you're celebrating with friends, or just looking for a festive atmosphere, join us in Costa Mesa.
AnQi by House of An
From 5:00 p.m. to 2:00 a.m.
Back by popular demand is AnQi's extraordinary New Year's Eve celebration! From 7-9 p.m., enjoy a five-course prix fixe dinner featuring courses from caviar to foie gras and prime beef with a Perrier Jouet champagne toast. At 10 p.m., the restaurant will transform into a swanky party with DJ, aerialists, dancers and figure skaters. Drinks will be flowing with an open premium bar and hosted Perrier Jouet champagne bar, as well as passed appetizers and caviar station. Bottle service available after 10 p.m. Reservations required. Dinner is $153; late night cocktail reception, $100; dinner & cocktail reception $200; pricing is per person plus tax and gratuity.
For reservations please call 714.557.5679 or email lindsayc@houseofan.com.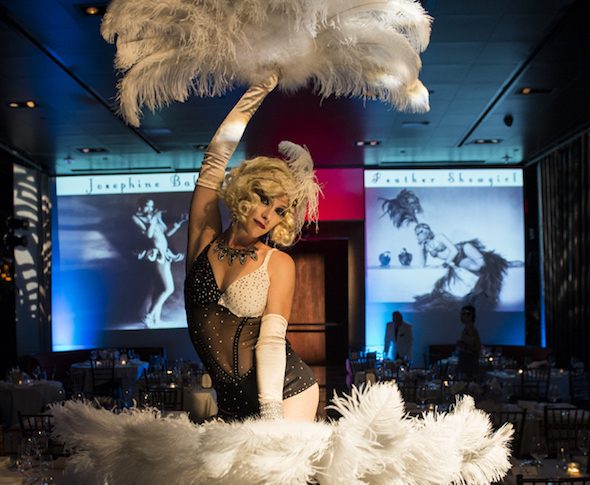 Habana
Spend NYE at Habana with a special dinner menu and live music by the Lilly Hernandez band and Madcat, as well as rum tasting and a balloon drop to ring in the New Year. Visit Habana Costa Mesa at The LAB.
Mesa
From 9:00 p.m. to 2:00 a.m.
Plan to spend your evening at Mesa for their 2017 Gala for $75 per person. Enjoy the sounds of WeareTreo, hosted cocktails from 9-10:30 p.m. and a champagne toast at midnight. Get tickets at Ticketfly or contact Jenn@mesacostamesa.com for a table.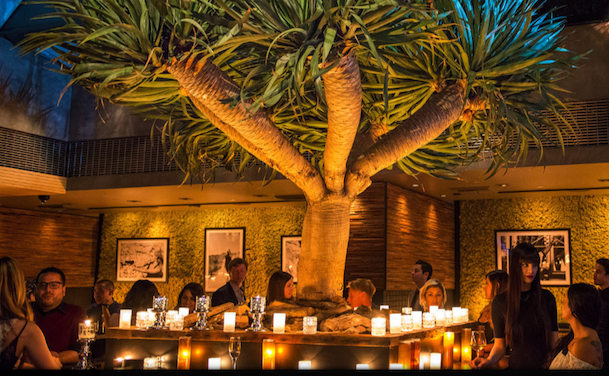 While you're planning your night out, check out the final days of the Stay and Shop package at one of 10 hotels in Costa Mesa, some of which are offering New Year's Eve specials and a midnight toast.
Time Nightclub at The Triangle has been hailed as one of Orange County's hippest places to be seen. Immerse yourself in the 7,000 square-foot dance party with heart-pumping tunes by DJ Steven Wright and spectacular light shows to celebrate the New Year in true OC Style. Get your tickets to TIMENYE or call 714.548.5062 for more information.

Quattro Caffé
From 9:00 p.m. to 1:00 a.m.
Bring in the New Year with a masquerade party that includes a four-course Italian menu, live entertainment by Ivan Marcelo and Domenico Grillo, party favors, prizes, midnight champagne toast and more.
3-course pre-fixe $69 per person (exclusive of tax and gratuity).
For reservations please call 714.754.7933
Water Grill
9:00 p.m. to close
New Year's Eve celebration begins in the private dining room starting at 9 p.m. with a la carte menu, DJ and midnight champagne toast.
Reservations essential: 949.208.7060.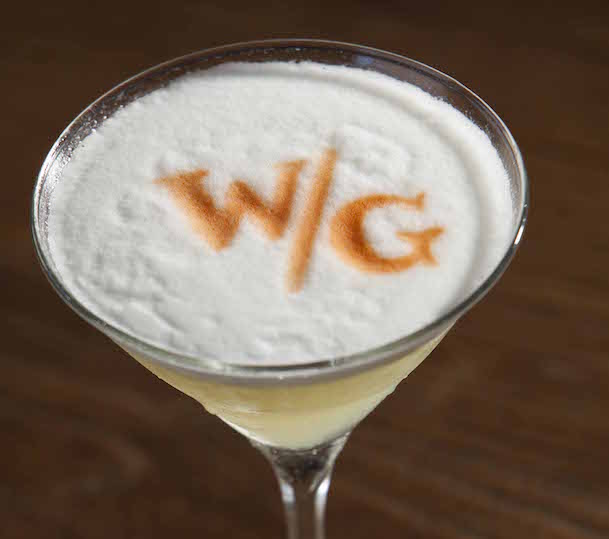 Come for the evening or stay the night. Costa Mesa has everything you need to make lasting memories this holiday season, including luxurious overnight accommodations and delicious culinary experiences to ring in the New Year. See you in Costa Mesa!
Posted in Events, Food, Misc, Music & Art
The holidays are upon us and while we begin to prepare for festive gatherings, office parties and catching up with family and friends, a little R&R is always welcome this time of year. If you're intrigued by the idea of getting away before or after the winter holidays, we have another reason that should help entice you – a gift certificate for $100 to use for dining, theater tickets, or to finish up your shopping at Costa Mesa's world-renowned shopping destination – South Coast Plaza.
How do you get in on this great deal? It's easy:
First, select one of 10 hotel properties to settle in for a few days – whether you're looking for 4-diamond luxury or something more economical, we have venues for all budgets.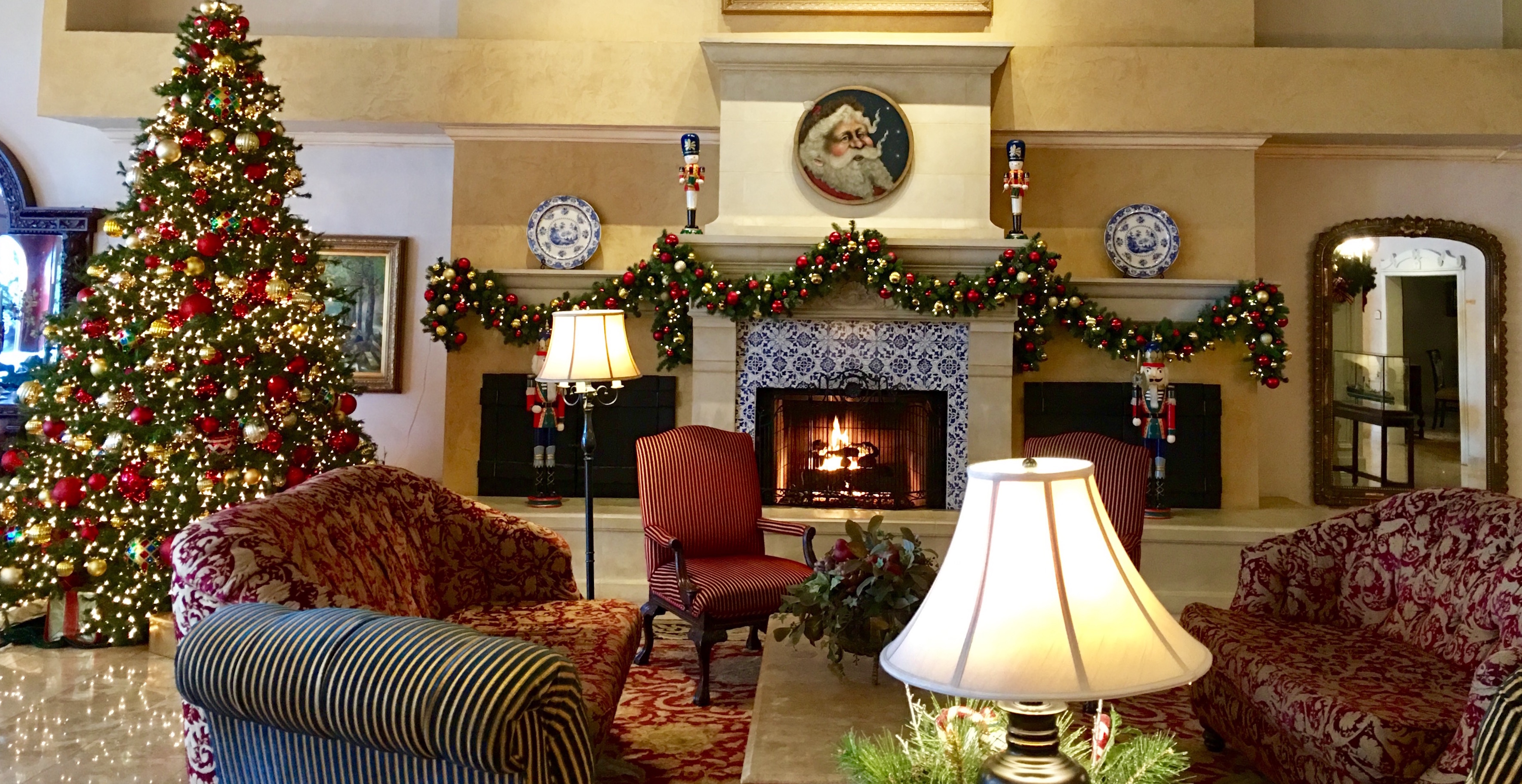 Second, book your trip to stay two days through January 7, 2017.
Third, decide how to spend your $100 gift certificate while in the City of the Arts™.
Costa Mesa offers experiences for couples, friends as well as the whole family so you can take a break and enjoy the winter season in the year-round sunshine with mild temperatures averaging mid-60s in the winter.
We invite you to spend your holidays in Costa Mesa. Getting here is easy, with just over an hour drive from Los Angeles, Inland Empire and San Diego. Or, fly into John Wayne Airport, just minutes from Costa Mesa where most hotels offer complimentary shuttle service to and from the airport.
Here are some of our ideas on how you can enjoy your stay with a little extra cash in your pocket:
There is always something new in Costa Mesa, especially when it comes to setting the trend for the season. Whether looking for a gift, or shopping for yourself, you'll find the latest styles at newly opened stores like Max Mara Weekend with their ready-to-wear accessories and lifestyle collection. Stop by White Lilac, a boutique offering a unique, whimsical collection of gifts, housewares, accessories, furniture and décor. These and many other luxury brands, like Harry Winston, Hermes and Prada are exclusive to South Coast Plaza in Costa Mesa.
To make your visit extra special, South Coast Plaza offers concierge service in four locations to provide you assistance with all of your shopping and dining needs. Complimentary gift wrapping is also available.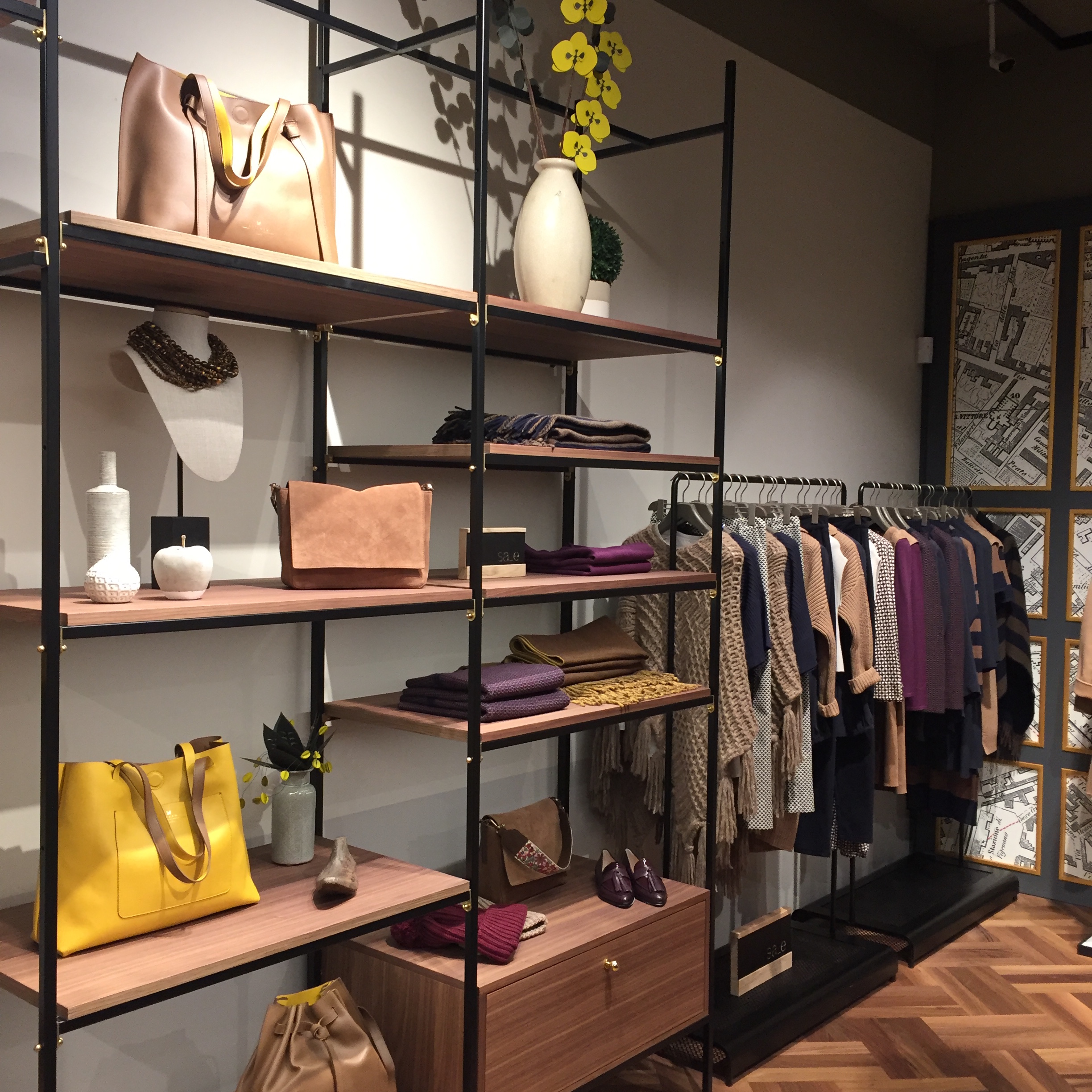 If you're a theatergoer, Costa Mesa has it all. From world-renowned symphonies and chamber music to Broadway musicals, and some of the best ballets in the country, the stage is always set at Segerstrom Center for the Arts. Purchase tickets at the box office centrally located to hotels in the heart of Costa Mesa. December brings the sites and sounds of performances including American Ballet Theater featuring The Nutcracker; Elf the Musical; The Klezmatics Eastern European Jewish Music; Fiesta Navidad featuring Grammy Award-winning Mariachi Los Camperos de Nati Cano in this festive performance.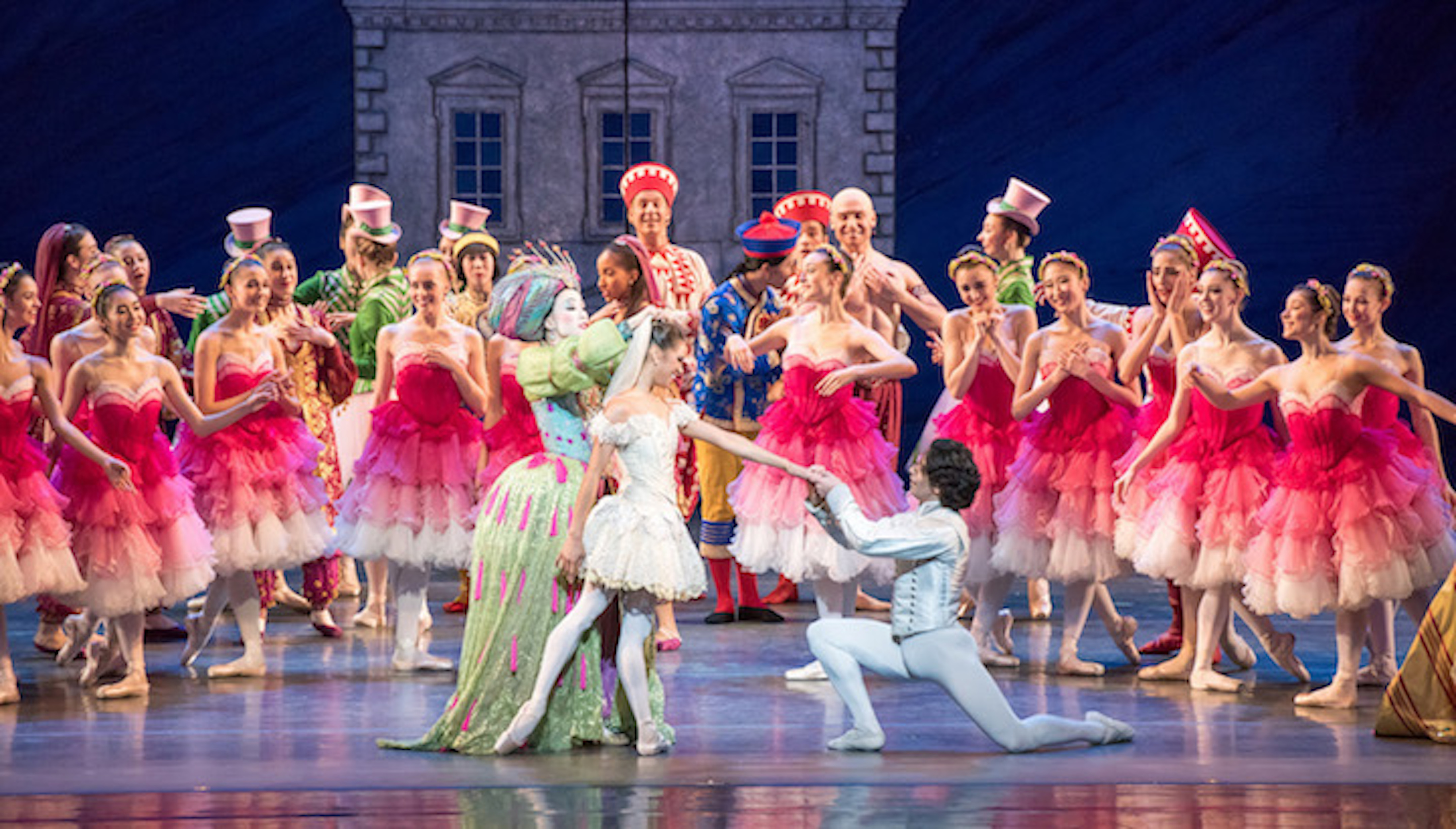 If you have sophisticated dining experience, Costa Mesa has you covered. Try Din Tai Fung with their gourmet dumplings, or Mastro's Steakhouse for your prime favorites. AnQi by Crustacean prepares California-Asian tapas for a dining experience for your whole group.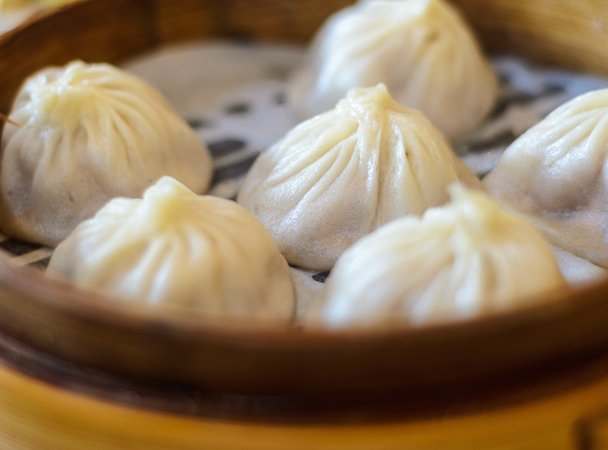 Traveling with family or friends, look no further than Wolfgang Puck Bistro, Quattro Café for traditional Italian cuisine or Water Grill with the freshest seafood and menu updated with daily specials.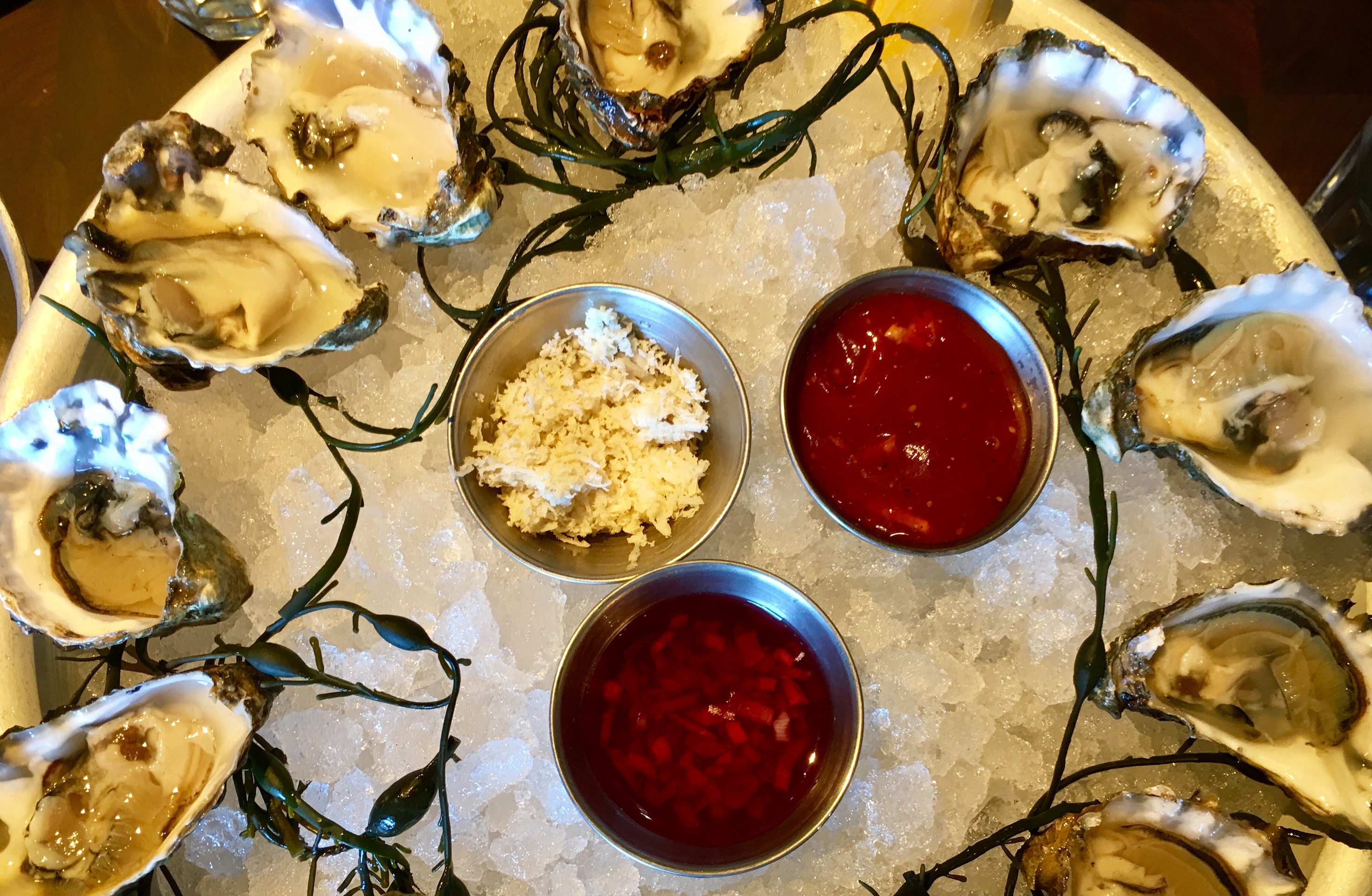 PLAY IN COSTA MESA
Around town you'll find Costa Mesa buzzing with holiday activities. Visit Santa at South Coast Plaza and enjoy the holiday décor and festive retailers featuring all the latest trends.
Visit The OC Mix at South Coast Collection Sunday, December 4, 11, and 18 from 11:00 a.m. to 3:00 p.m. Enjoy free, family-friendly days filled with photos with Santa, Party Karacters, a festive photo booth, live music, and holiday activities like complimentary gift wrapping and arts and crafts.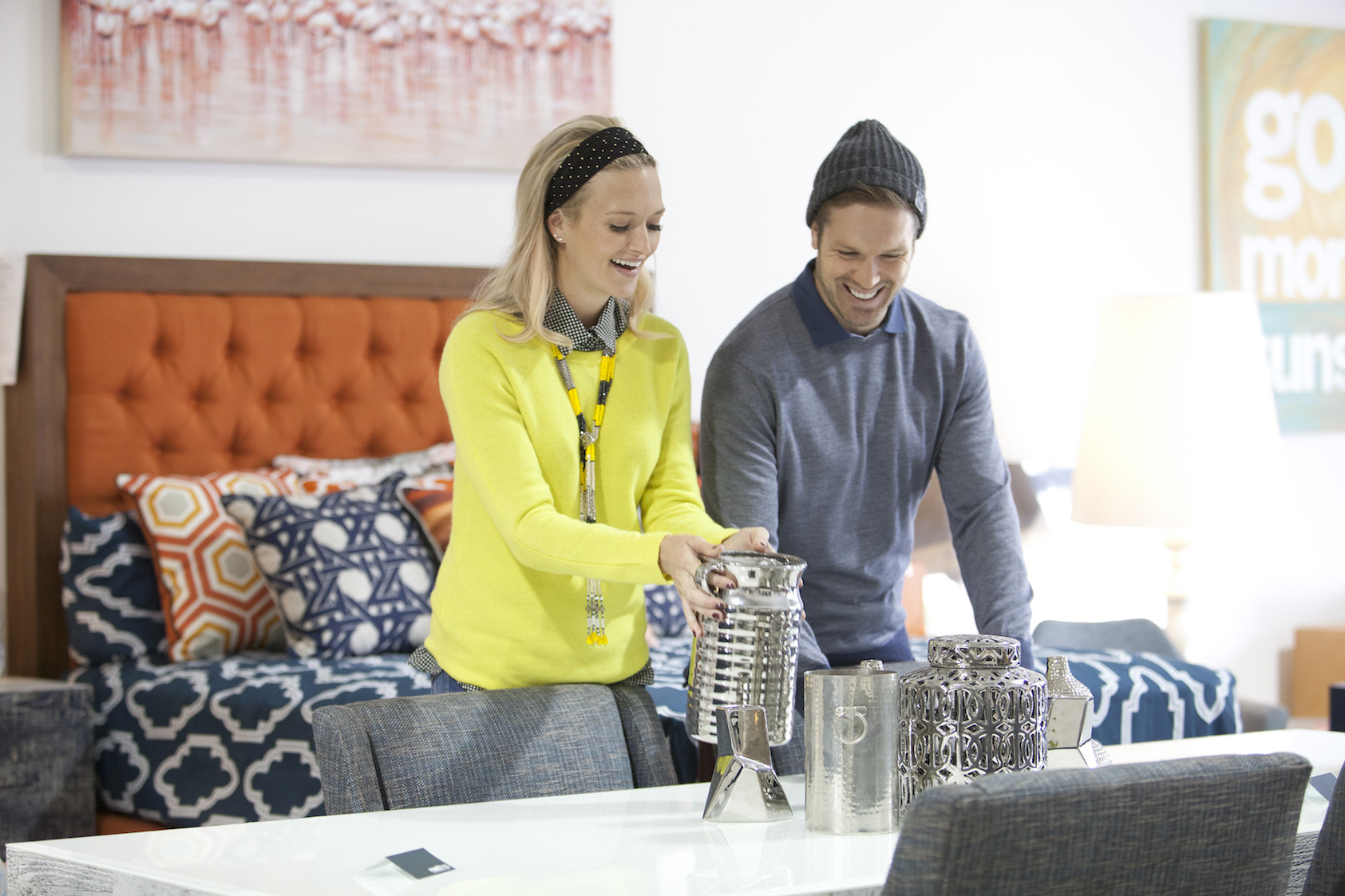 The Triangle has the whole family engaged in its entertainment and retail center. Catch the latest movie on the big screen, stake out a lane at Tavern + Bowl then grab dinner at La Vida Cantina or quick treat at Creamistry – made-to-order ice cream using liquid nitrogen. On December 10 from 3:30 p.m. to 5:30 p.m., Triangle invites families to enjoy the holidays. Activities include visits with Santa, face painting and holiday-themed music performed by MONTAGE – a musical group from Orange County School of the Arts.
If you're seeking more adventure, Anaheim is only a 20-minute shuttle ride where you can spend a day at Disneyland. Or, head to the Pacific Ocean, just about 10 minutes to Southern California's coast. Between December 14 and18, you can view the Newport Beach Christmas Boat Parade featuring nearly 100 decorated boats as they cruise the Newport Harbor.
We look forward to seeing you and hope you enjoy the experience Costa Mesa offers. Check with the participating hotels as well as our website for dining specials through Christmas and New Year's Day.
Posted in Events, Food, Hotels, Locals, Misc, Music & Art, News, Play, Shopping
What is a speakeasy? Back in the Prohibition Era, speakeasies were hidden, illicit spots that sold alcoholic beverages under the table even though they were illegal. According to Wikipedia, a newspaper in 1889 stated, "Unlicensed saloons in Pennsylvania are known as 'speak-easies'." They were "so called because of the practice of speaking quietly about such a place in public, or when inside it, so as not to alert the police or neighbors".
When Prohibition was ended in 1933, speakeasies in general died away. Today, we have a little different view on the speakeasy, hearkening back to a day when drinking seemed sultry, mysterious, and just a little bit dangerous. Costa Mesa has a great selection of bars and nightlife, particularly a few spots that hearken back to those early 1900 days of dark bars, red velvet couches and a well-made cocktail. Take a look at our list of speakeasy bars in Costa Mesa, in the heart of Orange County. (pc: Life Magazine)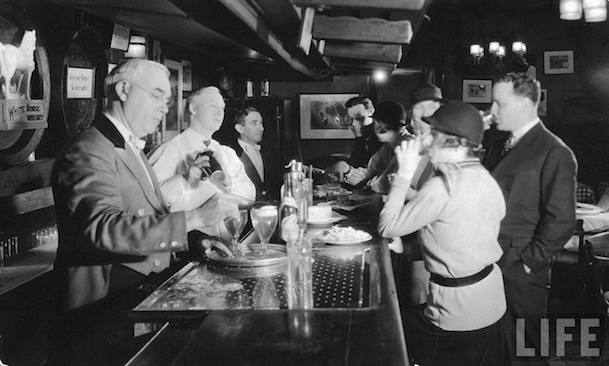 Posted in Play