Travel Costa Mesa Blog
Posts Tagged 'orange county'
As the seasons change, so does the weather.   The long, warm days of summer will soon fade away to cooler autumn evenings.  Although Costa Mesa has sunny, mild weather year round, change in the seasons also means different offerings in local markets.
The OC Mart Mix Farmer's Market at SoCo, Sprouts, Mother's Market and the Farmer's Market at the OC Fair & Event Center are great places to find a variety of spices, fruits and vegetables available to create the freshest, seasonal meals, small bites and desserts.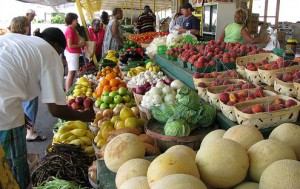 Posted in Food
If Costa Mesa were a country, it would have placed 63rd overall in total medal count at the 2012 Olympic games in London.   That would have been good enough to beat 141 other countries.  Costa Mesa was well represented at the summer games with 5 athletes who attended school, currently reside or train in the city. Read More
Costa Mesa is home to miles of auto-free bike lanes and picturesque parks.  With its close proximity to the beach and great year-round weather, Costa Mesa is one of the best cities in Orange County for cycling. Read More
Posted in Misc
Labor Day may have started out as a day to honor the achievements and efforts of workers across the United States, but throughout the years, it has become known as a weekend of barbeques and parties with friends and family.  Labor Day is observed on the first Monday in September.  It was created by the labor movement in the late 19th century and became a federal holiday in 1894.
Labor Day weekend has become synonymous with parades, picnics and fireworks and is traditionally celebrated as the unofficial end of summer.  As the bridge between August and September, and symbolically between summer and fall, Labor Day means back to school for students.  For sports fans, it also means football withdrawals are over.  Some may prefer to stay in and watch sports, or just relax in the backyard, but Labor Day weekend is a great time to get out and enjoy yourself.   If firing up the barbeque or picnicking aren't part of your plans, check out some great events to look forward to during the holiday weekend!
Posted in Play
Chef-owners Amelia and Florent Marneau of Marché Moderne at South Coast Plaza will celebrate the historic storming of the Bastille by serving Chef Marneau's much beloved Bouillabaisse Marseillaise for eight nights, from July 12-19.  Reservations are highly recommended as spots fill up fast for this once-a-year opportunity!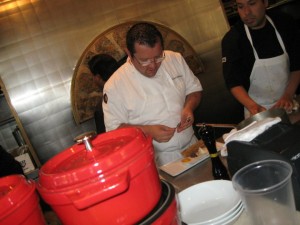 Posted in Food