Travel Costa Mesa Blog
Posts Tagged 'orange county'
To prepare for the upcoming 2013 Southwest Regional Barista Competition & Brewers Cup, Portola Coffee Lab is using Theorem as a training ground.  Portola is sending two talented representatives, Ryan Redden and Truman Severson, to compete for the title of best barista in the West and the opportunity to advance to the national competition.
Baristas are expected to execute the preparation and service of 3 different beverages for 4 judges for a total of 12 beverages in 15 minutes.  Judges grade the baristas on presentation, crema, balance (sweet vs. acidic and complex vs. simple flavors), mouth-feel, body-feel, latte art, creativity and explanation. Read More
From frozen, blended, on the rocks, flavored or traditional, there is a seemingly endless variety of margaritas to choose from.  Not that an actual reason is ever needed to enjoy a delicious margarita, but because today is National Margarita Day, we thought we would share some great places to indulge in a frosty beverage.   Costa Mesa is home to several establishments that serve unique, mouth-watering margaritas.  Just a warning, you may be tempted to have one at lunch! Read More
Centennial Farm at the Orange County Fair and Event Center in Costa Mesa hosts monthly garden classes that are free to the public.  Each class explores different topics in gardening, different uses for your yard and sustainable landscaping practices.  Whether you're an advanced green thumb, or just interested in learning more about growing a garden, there is a class for you. So, before you enroll yourself in one of these classes, it always helps you to brush your knowledge from the guide you can avail at homeandgardeningguide.com.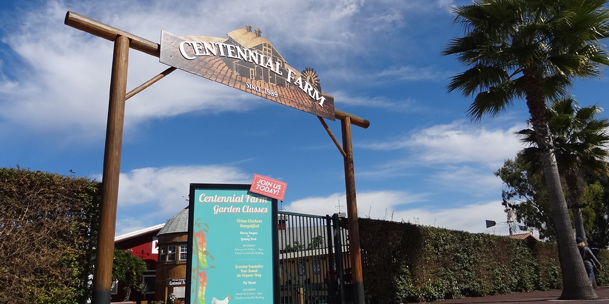 February's garden class was a little different from the rest of the scheduled classes.  Instead of focusing on plants, the class was dedicated to educating the public on raising chickens.  Urban Chickens Demystified featured guest speaker Therry Vargas as she presented everything you need to know about raising chickens in your backyard. Read More
Love wasn't the only thing is the air today for Valentine's Day, as the scent of lobster, bacon, burgers, tacos and more filled the OC Fair & Event Center in Costa Mesa for the weekly Food Truck Fare.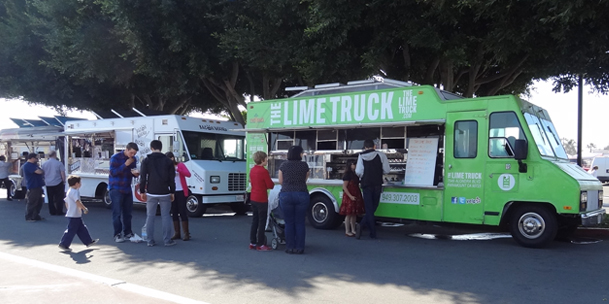 If you've ever had an argument on what to eat for lunch or dinner, the Food Truck Fare will alleviate any stress caused from making dining decisions.  With a wide variety of cuisine to choose from, the Food Truck Fare will satisfy any hunger, no matter what you're in the mood for. Read More