Travel Costa Mesa Blog
Posts Tagged 'orange county'
It's back-to-school time, which means new clothes, gadgets and more. Whether you're shopping for kids or just want a wardrobe refresh, Costa Mesa has unique boutiques and the largest shopping destination on the West Coast. While you're here, check out the world-class dining and entertainment options available too. Want to make it a mini-getaway? Check out our summer hotel deals!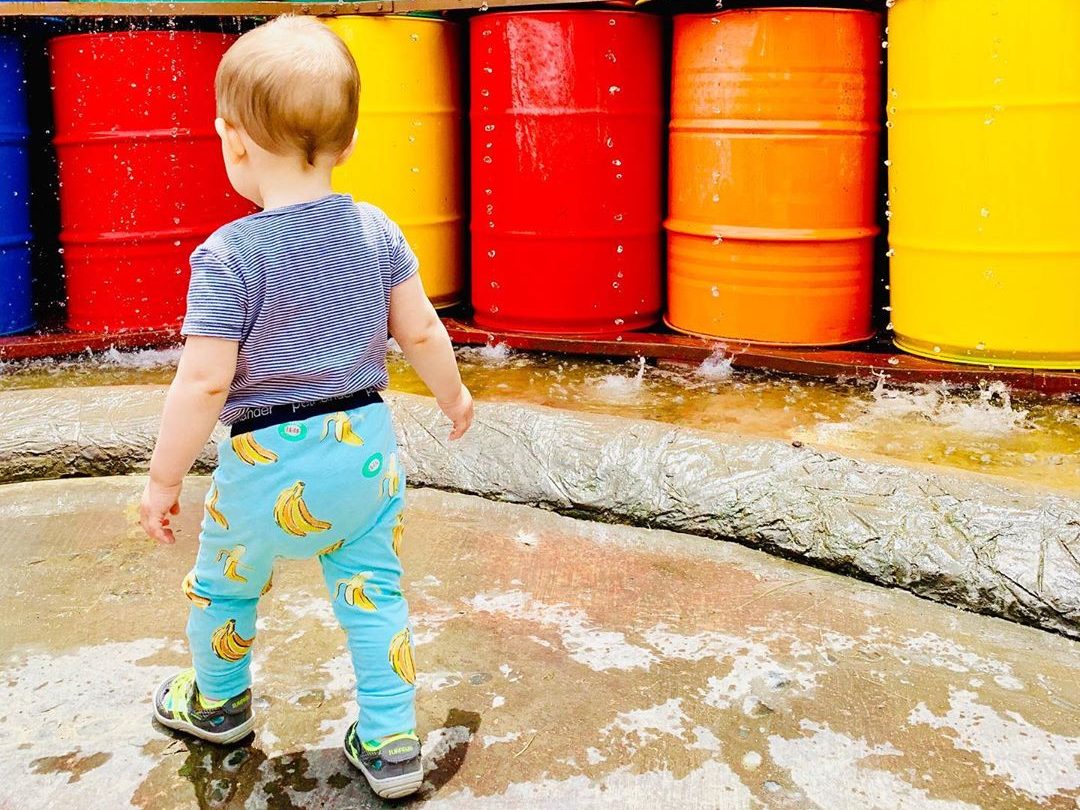 The LAB
The LAB Anti-Mall is a great place for shopping small and, even, environmentally conscious. Buffalo Exchange is a second-hand shop offering basics, designer, trendy and one-of-a-kind fashion. On the opposite side of The LAB, you'll find an Urban Outfitters too. Looking for sustainable school supplies? Eco Now, a zero-waste shop and refill station offers plastic free lunch containers, bags, utensils and more. There's also a cosmetic and skincare section. 
There are plenty of restaurants, if you need a bite to eat. The Den Café serves a variety of breakfast and lunch dishes. Seabirds Kitchen is a popular vegan restaurant. Try their avo taco, a vegan version of the fish taco. The LAB also has a Baba's Hot Chicken. Habana is a favorite of locals and visitors alike.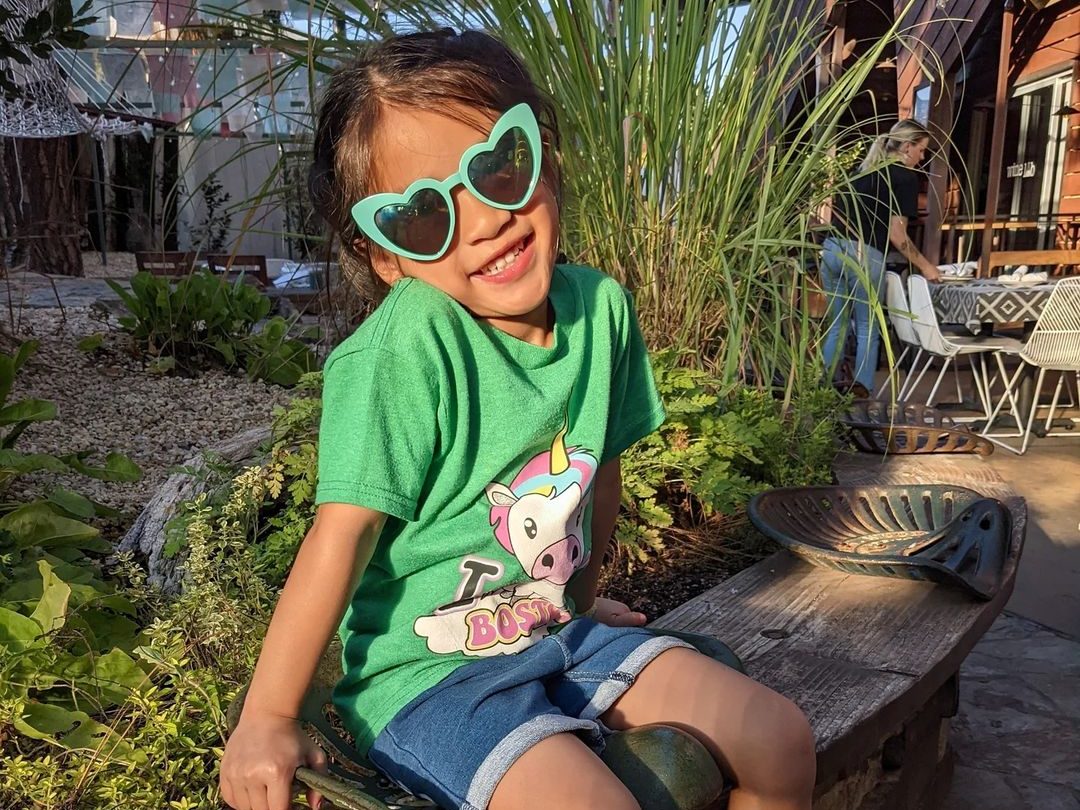 The CAMP
Eco-friendly retail campus The CAMP has several shops that favor environmentally conscious clothing. SEED Peoples Market offers curated fashion from local vendors and responsible brands, such as Patagonia. 2nd Street USA is a second-hand shop where you can find clothes and accessories. Purre Boutique has women's clothing, home goods and accessories.
Take a break from shopping at one of The CAMP's Eatcation®-worthy restaurants. Old Vine Kitchen & Bar has something delicious any time you visit. Stop in on the weekend for an incredible brunch (make sure to get a cinnamon roll). Chopped champion Rachel Klemek's Blackmarket Bakery offers breakfast, lunch, pastries, desserts and a full coffee menu. Vegan diners will love Native Foods. For a quick bite, try East Borough's take on classic Vietnamese dishes. Vitaly is always a great option for traditional Italian food, including gelato. If you're visiting after 4, make a reservation at Folks. Their naturally leavened pizza and natural wines are a definite treat. We also recommend trying their amazing meatballs.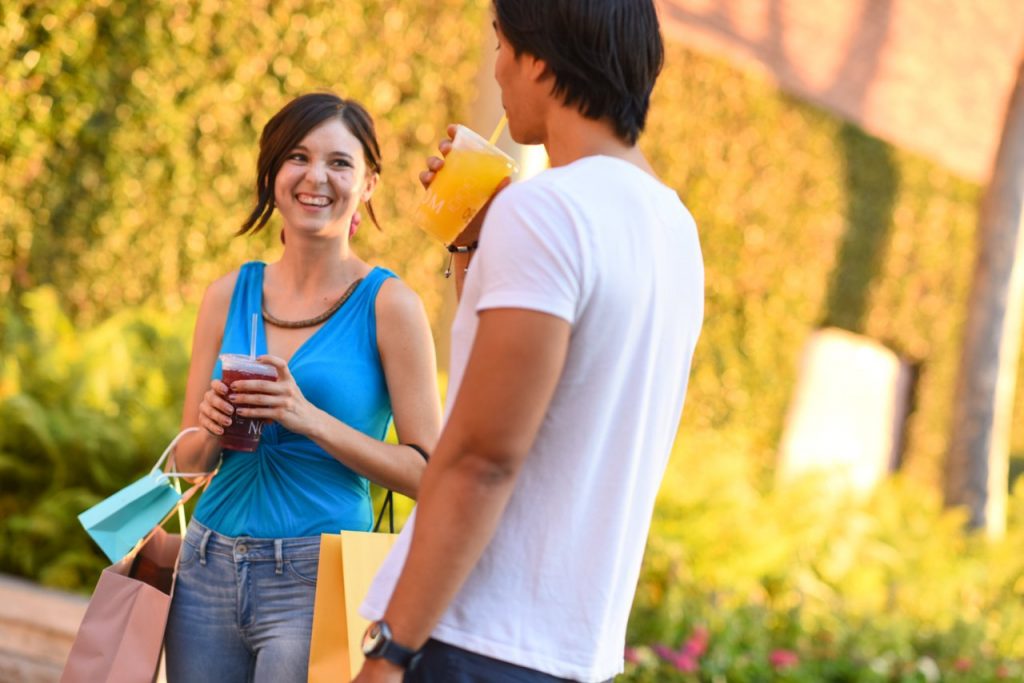 South Coast Plaza
The premier destination for shopping on the West Coast has everything you need for back-to-school shopping. Whether you're picking up new tech from the Apple Store, shopping for clothes at one of the boutiques or department stores, you can find it at South Coast Plaza. For a full list of stores for kids clothes, shoes and accessories, click here. 
There are more than 30 restaurants to choose from at South Coast Plaza. Try the latest concept, Collage Culinary Experience, a food hall with Paradise Dynasty, Le Shrimp Ramen and Mah Jongs by Chef Mike currently open. The grand opening takes place this fall. You can find a list of all South Coast Plaza restaurants here.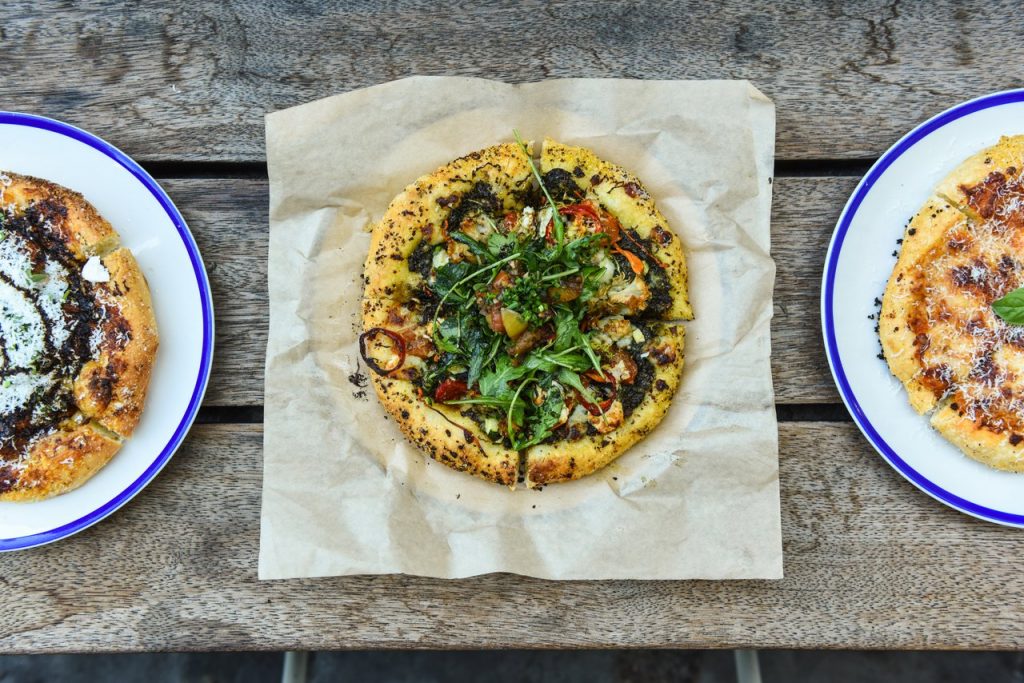 SOCO & The OC Mix
If you're also shopping for babies or toddlers, check out Whimsical Charm at SOCO & The OC Mix. You'll find adorable clothes, robes, blankets and shoes. While you're there, stop for coffee at Portola Coffee Roasters or a meal at one of their restaurants. The Cheese Shop serves sandwiches, get pizza at ARC or have dinner at Michelin star Taco Maria.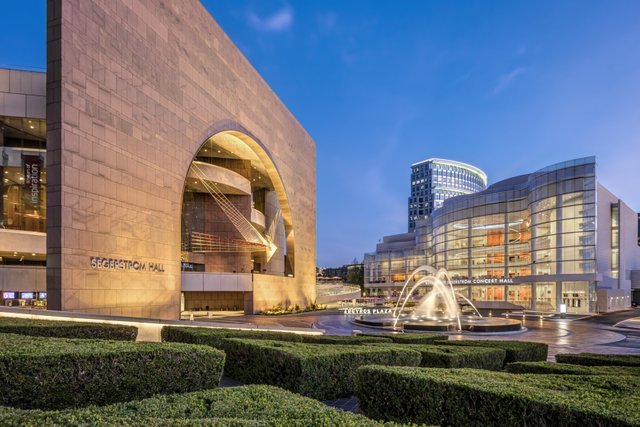 Things to Do
Check out our previous blog for Broadway shows and concerts coming to Segerstrom Center for the Arts. Visit our calendar for all the entertainment options coming to Costa Mesa during your visit. 
We love the holidays in Costa Mesa! It's the perfect time to spend with loved ones and make memories together. Get into the holiday spirit with these festive holiday events. Make it a weekend getaway with our holiday hotel packages!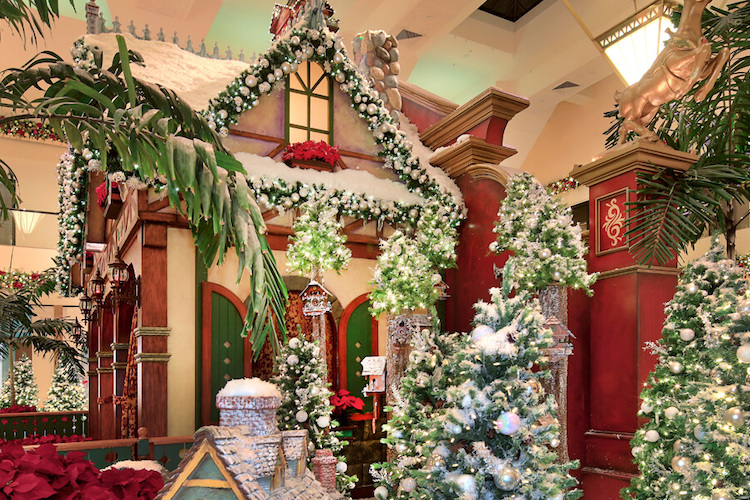 Holidays at South Coast Plaza

Visit Santa at Santa's Village & The North Pole November 22 through December 24 in the Macy's Home Store Wing of South Coast Plaza. There are crafts and activities for children. Photo packages available starting at $15, or bring your own camera for $10. You can also ride the Reindeer Carousel in Carousel Court or Santa's Express Train in the Macy's Home Store Wing for $1.

Holidays by Design

Stop by SOCO & The OC Mix on Saturdays from November 30 to December 21 for Holidays by Design. Listen to live music while you shop and dine at The OC Mix. There's also storytime with Mrs. Claus, followed by art and crafts. Each week features a different storybook and craft project to take home. The event is free, but tickets are required for storytime.

The Polar Express

The Polar Express comes to Costa Mesa on December 7 from 10:00 a.m. to 1:00 p.m. Kids can ride the train, write letters to Santa and get their pictures taken with him too. There are also other fun activities like face painting, cooking decorating and ornament making. This event is free.

A Christmas Carol

The 40th annual South Coast Repertory production of Charles Dickens' "A Christmas Carol" is a holiday tradition. Step back in time to Victorian-era London as Tiny Tim, the Cratchit family and the Ghosts of Christmas past, present and yet-to-come teach Ebenezer Scrooge the meaning of Christmas. See Hal Landon Jr. take his final bow as Scrooge November 30 to December 24. Tickets are limited.

Snoopy House

The Snoopy House display, now in its 50th year, attracts an estimated 80,000 visitors annually. See the Peanuts gang as they celebrate the holidays, enjoy live music and train rides for kids. Children and families can also get their photos with Santa, who visits nightly at 6. Snoopy House is available for viewing from 5:30-9:00 p.m. December 13-22 at Costa Mesa City Hall. This event is free.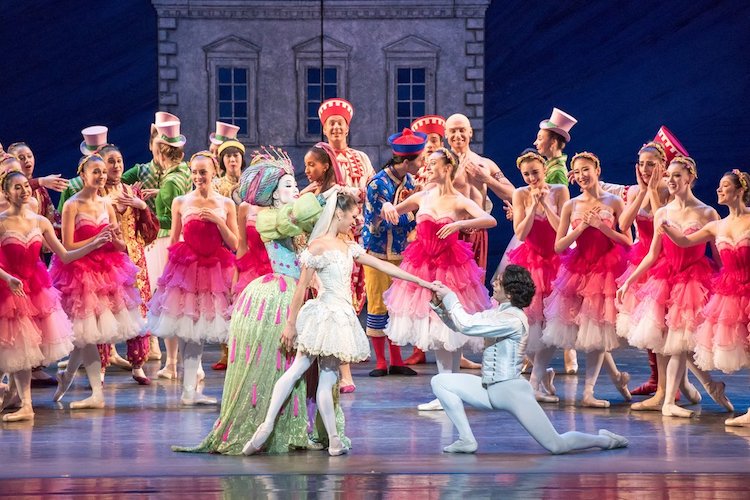 The Nutcracker

Costa Mesa has three productions of Tchaikovsky's "The Nutcracker" this holiday season! "The Nutcracker" for Kids, with two performaces on December 7, is a shortened version featuring a grand finale sing-along and a visit from Santa. There are also free activities at each performance including an instrument petting zoo and opportunities to meet Pacfic Symphony musicians.

With an impressive cast of over 100 performers, the American Ballet Theatre production will have sugar plum fairies dancing through your head. The featured performers alternate, so be sure to check the schedule before booking your tickets. The ABT "The Nutcracker" runs from December 13-22.

The Duke Ellington Orchestra will dazzle audiences with Duke Ellington's "Nutcracker" on December 15. Arranged by Duke Ellington and Billy Strayhorn, this performance combines the Tchaikovsky score with the jazz. The Duke Ellington Orchestra is the only ensemble carrying on the tradition directling from Duke Ellington.

Holidays Around the World

The Julianne and George Argyros Plaza becomes a winter wonderland for "Holidays Around the World" from 11 a.m. to 4:30 p.m. December 14-15. Live performances celebrate global holiday traditions like Chinese lion dance, Indian Bollywood dance, German holiday folk dances and Mexican ballet folklorico and more. The festivities also include rides on the Holiday Express train, seasonal crafts and snowfall. This event is free.
WinterFest OC
Did you know you can ice skate and watch snowfall in the heart of Orange County? Returning for its fifth year, Winter Fest OC brings a magical winter experience to the OC Fair & Events Center from December 19 through January 5. The immersive event includes a Victorian village, ice skating trail, carnival rides, entertainment and visits by Santa. This year, there's also Winter Fest After Dark with drink specials, live music and more.
There are so many holiday events in Costa Mesa that we can't fit them all into one blog. To find all the events, check out our calendar. You can also download our Visitor Guide for more things to do and see in Costa Mesa and Orange County. Stay for more festive fun with our holiday hotel deals.
Posted in Misc
Finding the perfect gifts during the holidays can be stressful. What if shopping for gifts were just as fun as watching loved ones open them? Forget online shopping. Costa Mesa has everything from luxury shopping to one-of-a-kind boutiques. So grab your best shopping partner and head to Costa Mesa for a relaxing getaway with our holiday hotel deals!

Where to Stay
We love to shop in Costa Mesa and our hotels know it. Stay at Hilton Costa Mesa and enjoy their South Coast Shopping Package, which includes the South Coast Plaza VIP Passport and complimentary valet parking. Plan to do some serious shopping? The Westin South Coast Plaza offers a Shopper's Delight package, complete with $100 gift certificate to South Coast Plaza. There's even a bridge that connects to the shopping center. If you're making a weekend of it, we've partnered with Residence Inn by Marriott to include a $100 South Coast Plaza gift certificate in their Shop and Stay in Costa Mesa package.

Where to Shop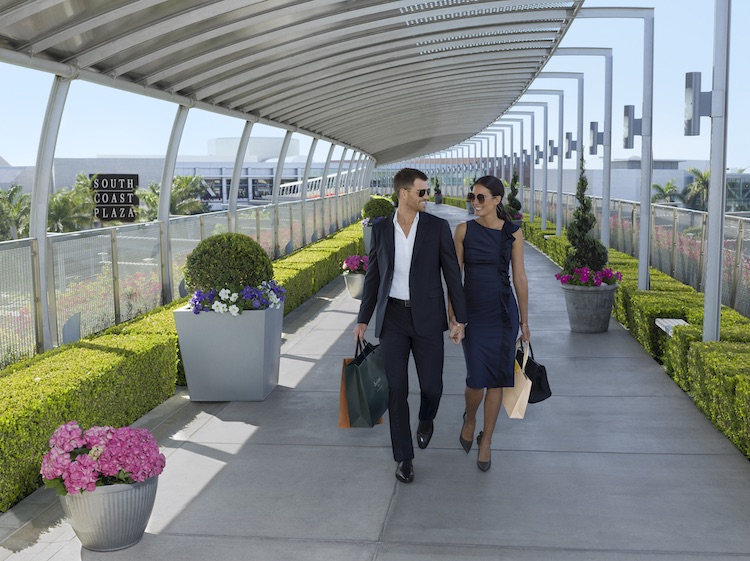 South Coast Plaza is the largest shopping center on the West Coast with over 250 retailers and 30 restaurants. They have designer boutiques, large department stores and both Apple and Microsoft stores. If you have a variety of people to get gifts for, or want to do all of your shopping in one place, then this is your destination. They're open 8 a.m. until 10 p.m. on Black Friday too. Plus, you can relax at the full-service Spa Nordstrom after you've finished shopping.

If Small Business Saturday is more your thing, we have shopping for you too. Go to Savory Spice Shop, The Cheese Shop, The Mixing Glass or We Olive & Wine Bar in SOCO & The OC Mix for the cook or cocktail enthusiast in your life. You can also check out their artisan boutiques and grab a bite or some coffee while you're there.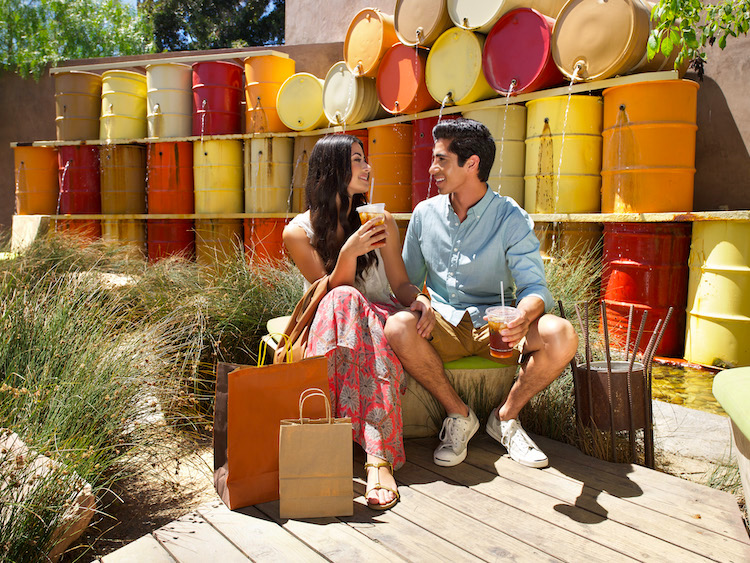 Just a short drive away is The LAB, which is celebrating its 25th year of "anti-mallism." The LAB (Little American Business) is just the place to find the perfect original and unconventional gift. Walk in to Prism Boutique for homeware, clothing and accessories or over to May Martin for handmade jewelry.
Across the street from The LAB is The CAMP, an eco-friendly retail center dedicated to healthy living and local community. Stop in SEED Peoples Market for home goods, outdoor gear, footwear and accessories. Purre Boutique and Baskets of Gold carry apparel and accessories, along with vegan and organic products. For a unique gift option, try Organic Designs by Aggelige for succulent arrangements, air plants, terrariums or cacti.
You can find something for everyone on your list—including yourself—in Costa Mesa. Want more suggestions on how to spend your Costa Mesa getaway (including a peek inside the South Coast Plaza VIP Lounge)? Check out these recommendations from Obsessed by Portia, Marcie in Mommyland and Maple Leopard.
Whether you're a local Orange County resident or traveling and staying in one of our hotels, knowing which happy hour to choose can be tough. How can you find great deals on drinks and delicious food? That's why we've put together a list of happy hours worthy of an Eatcation®.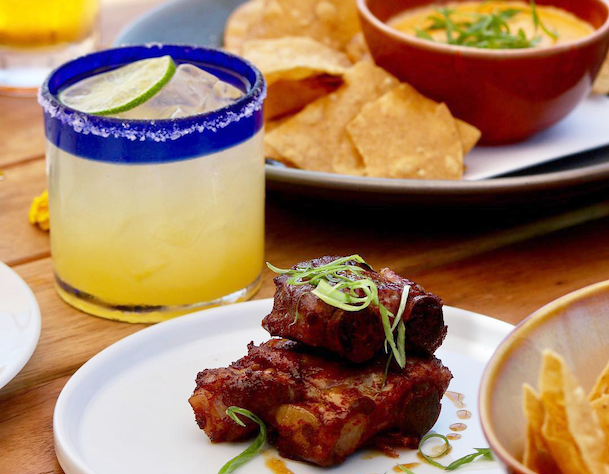 Playa Mesa Mexican Kitchen
Named "Best New Mexican Restaurant 2019," Playa Mesa Mexican Kitchen offers up some tasty treats on their happy hour menu. Try the pork confit spare ribs with chives and a piloncillo glaze ($8) or the quesito with scallions and house-made chorizo ($6). Their drafts are $1 off, along with a wine, beer and margarita selection. Playa Mesa serves happy hour Monday-Friday from 3-6pm. They also have a "Tacos & Tequila Tuesday" with $6 margaritas and $3.50 tacos.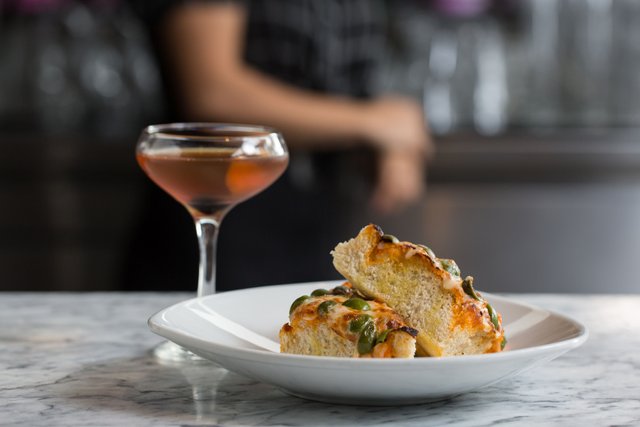 Old Vine Kitchen & Bar
You can find half-off bar bites and $3 off classic cocktails at Old Vine Kitchen & Bar. The house-baked focaccia ($5) and the borlotti bean dip ($5) showcase Chef Mark McDonald's Italian training. Old Vine's happy hour is available Tuesday-Friday and Sunday from 3-6pm. There's also a late night happy hour, also Tuesday-Friday and Sunday, from 10pm-midnight with $5 draft Hefeweizen Weihenstephaner and $9 Old Vine classic cocktails.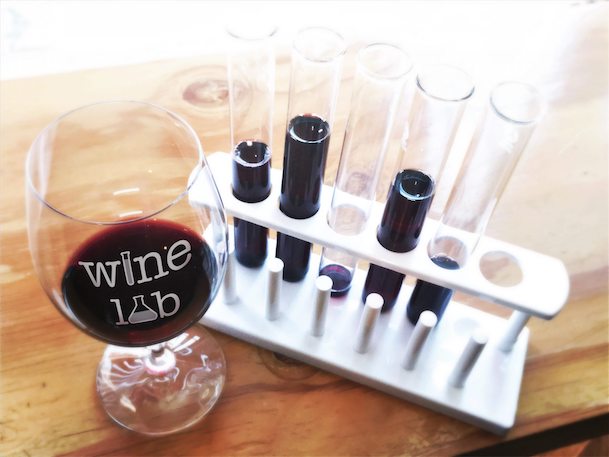 Wine Lab
Wine and cheese lovers, rejoice! Not only does Wine Lab offer cheese and charcuterie plates ($13) on their happy hour menu, but they also serve an early-bird cheese plate ($9) until 4pm on weekdays and 3pm on weekends. All beer and selected wines are $2 off, or try the happy hour wine fight for $10.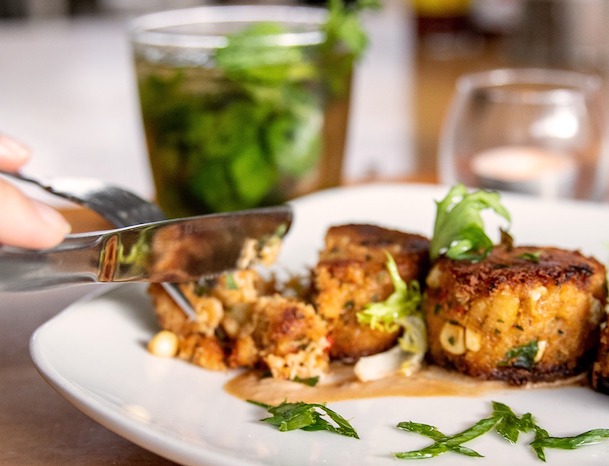 Memphis Cafe
A homestyle Southern restaurant may not be an obvious choice for happy hour, but Memphis Cafe's extensive food selection makes it one of our Eatcation®-worthy picks. Chef and co-founder Diego Velasco serves everything from gumbo cheese fries ($7) to steamed mussles and clams with andouille sausage in a tomato broth ($8). You can find $1 off drafts and $2 off wine by the glass. Crafted cocktails are $6 and specialty cocktails are $8. Stop by Memphis Cafe Monday-Friday from 3-6pm for their happy hour menu and specials.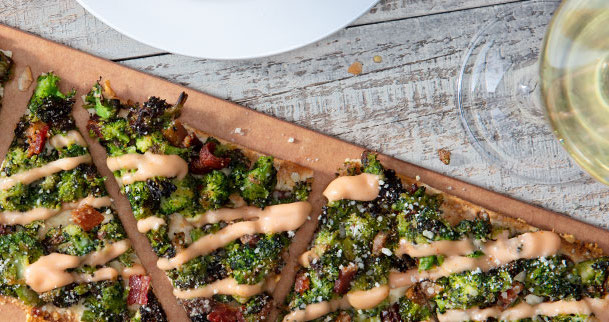 Seasons 52
The Seasons 52 happy hour menu is not to be missed. Their small plates are just $5 and include dishes such as Kona-crusted lamb, caramelized grilled sea scallops with lemon mosto and micro greens, and ginger-sesame chicken skewers. They offer a selection wines ($6), cocktails ($6), specialty cocktails ($7) and beers ($4) on the menu. They also have a glass of wine and flatbread special ($12). Seasons 52 serves happy hour Monday-Friday from 3-6pm and is located in South Coast Plaza.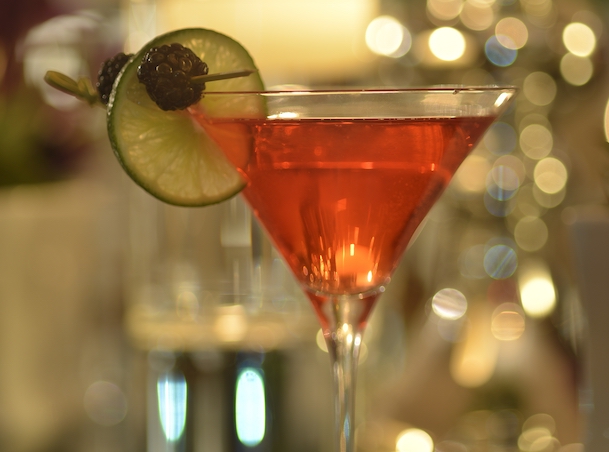 Silver Trumpet Restaurant and Bar
Conveniently in Avenue of the Arts hotel, Silver Trumpet offers a selection of their bar menu items during their happy hour. Try a chophouse slider with caper remoulade, brie and crispy onions ($3), charred Brussels sprouts with toasted cashews and cilantro ($8) or calamari with pickled vegetables and sweet cilantro glaze ($11). Beers are $1 off, well drinks and happy hour wines are $7. You can stop by Monday-Thursday from 2-6pm and 9:30-close, as well as Friday from 2-6pm and all day Sunday.
For even more great Costa Mesa happy hour ideas, check out the "Happiest of Happy Hours." What's your favorite happy hour in Costa Mesa?