Travel Costa Mesa Blog
Posts Tagged 'oc'
Ah, the taco…that perfect handheld bite of tortilla, filled with delicious meat or veggies, cheese and whatever else creative minds can throw at you. While Costa Mesa is definitely known for its abundance of amazing homestyle Mexican restaurants, you can also find upscale taco dishes that reinvent the old favorites. Best of all, it's National Taco Day, AND Taco Tuesday combined! Take a look at 5 of our favorite taco spots in town.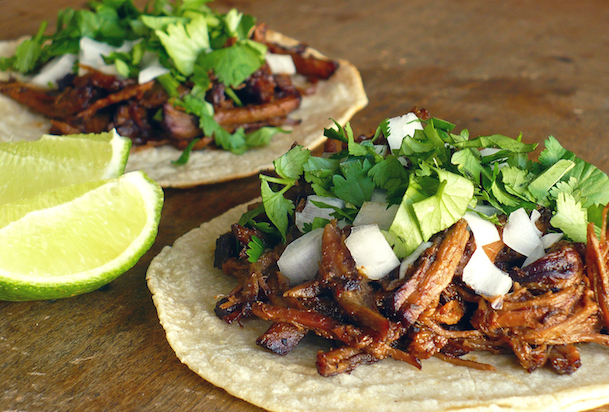 On October 24, the most creative will gather in Costa Mesa for an epic pumpkin-carving competition to serve a very worthy cause. The primary goal of OC GUTS is to unify the creative community in support of a worthy and meaningful charity, Make-A-Wish® Orange County and the Inland Empire — an organization that grants the wishes of children with life-threatening medical conditions.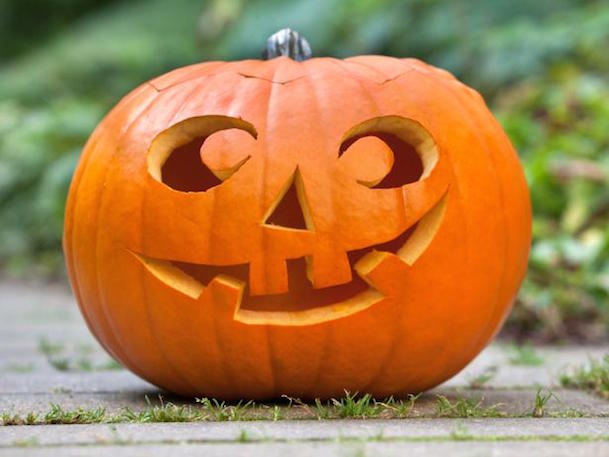 GUTS allows local artists and creatives to enter a friendly competition to see who has what it takes to carve the best pumpkin of the year. The pumpkins are judged by respected leaders in the design community and the event encourages strong local involvement and support by allowing guests to attend, bid on creative one-of-a-kind pumpkins to take home, vote on a favorite pumpkin and enjoy the festivities of a high-energy event.
This community-wide event will bring in the best creative talent in the area, as well as the support of generous sponsors. Sponsors include 454 Creative and the American Institute of Graphic Arts, among local businesses.
Check our calendar for more details on this great event!
Posted in Events
Today's National Waffle Day, and we love any excuse to celebrate this fluffy, carb-loaded treat that works great in a variety of delicious ways. Eat it plain and topped with butter and syrup or whipped cream as a decadent dessert, or as part of a savory dish like fried chicken and waffles or a breakfast sandwich. Open faced, sandwich style or folded like a taco, waffles work in many versatile ways to create a delicious dish. Here's three of our favorite places to get this criss-crossed delicacy:
IRON PRESS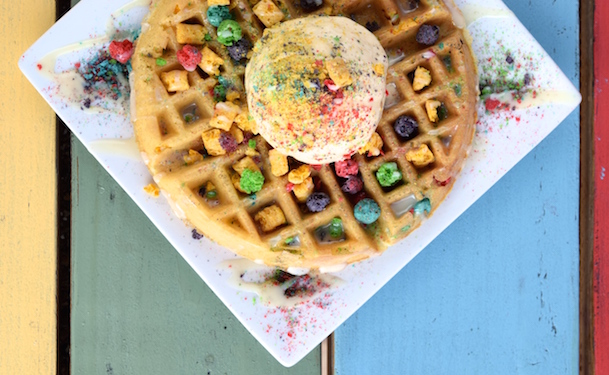 Iron Press is located in The OC Mix shopping center, and was one of the anchor restaurants of this culinary hotspot. Making waffles hot and fresh in front of you with the kitchen tool it's named after, Iron Press serves sweet or savory waffle dishess, tater tots, ice cream and craft beers along with great events like tap takeovers.
PLUMS CAFE
Plums Cafe is well known by locals for its amazing breakfast and brunch. One of our favorite dishes is the Northwest Berry Waffle, simply a large waffle with fresh berries and cream. Add some Oregon pepper bacon for a little bit of salty-sweet heaven.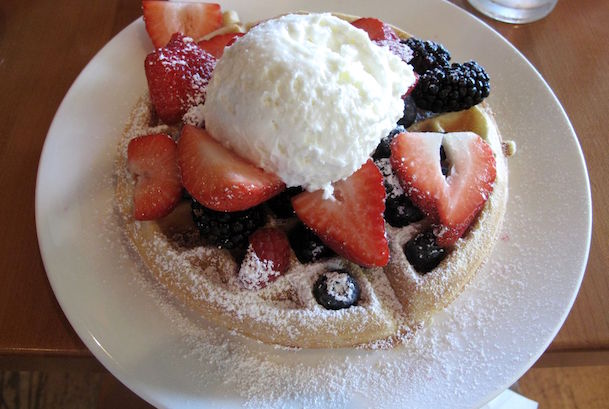 PANCAKES R US
You've been to Toys R Us, and Babies R Us, but have you ever been to Pancakes R Us? It's a Costa Mesa breakfast staple serving eggs, bacon, hashbrowns, and of course pancakes galore, but they've also got some great waffles.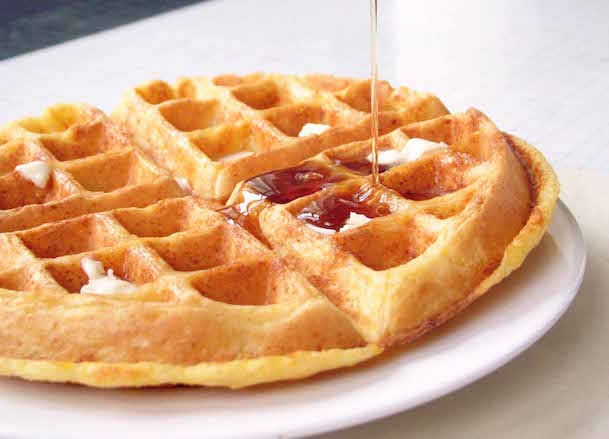 Happy National Waffle Day!
Posted in Food
The last week of the OC Fair will be wild with the return of theWild West Turkey Stampede in the Livestock Show Ring with free daily shows at 2 p.m., 4 p.m., 6 p.m. & 8 p.m.
Other special livestock exhibits include Oasis Camel Dairy Exhibit and daily demonstrations, Goldenwest Game Breeders Bird Barn, Urban Chickens Exhibit and Horsing Around. Make sure to also take a look at this seatgeek promo code and other discounts on your favorite products.
Here is a glance at more events going on this last week (August 10-14) at the Fair. We can't believe it's almost over!  *sniff*