Travel Costa Mesa Blog
Posts Tagged 'OC Fair'
Celebrate the Season with Holiday Events around Orange County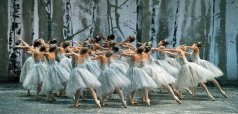 Have you already filled your calendar with holiday events? Or does the word 'holiday' make you cringe and you can't believe it's that time of year again? So often the holidays are hectic, even stressful, and the thought of preparing a feast for a dozen people (or more) may be a bit daunting. If kids are involved, they will likely be out of school for a few weeks and looking for holiday events to keep busy? No matter what your mindset this time of year, the signs are everywhere…the holidays are upon us!
To help you plan for an enjoyable holiday season, whether it be with extended family, friends or just your immediate group of close pals, Costa Mesa has a lineup of holiday events and dining experiences to help you make the best of America's biggest feasting holidays, along with activities and entertainment to get you in the holiday spirit. And, it's easy to get to Costa Mesa by car, plane or train.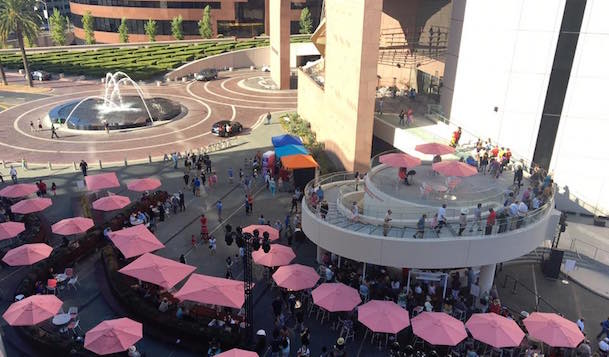 Take a Break and a Weekend Escape
We're not suggesting you skip out on the holidays, unless you want to, but with a few school and work holidays here and there, why not take a break from the norm and get away for a few days this holiday season? Costa Mesa has some of the best shopping in the world at South Coast Plaza. With 250 stores ranging from designer boutiques to department stores, it's the perfect place to cross a few things off your list. Or, treat yourself to a little something, because we all deserve to indulge in ourselves once in a while. With a full calendar of holiday events scheduled at Segerstrom Center for the Arts, its the perfect time to experience all that Costa Mesa and The City of the Arts™ has to offer.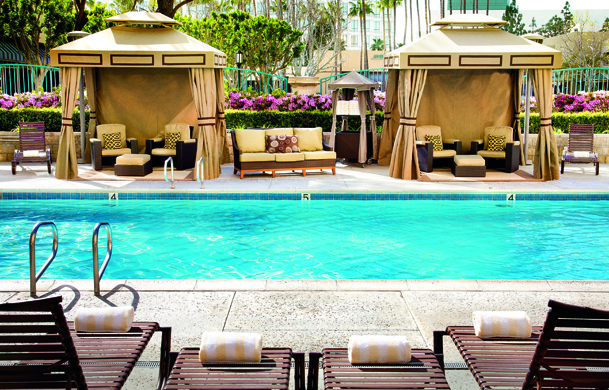 Costa Mesa's wide variety of hotel brands including Westin, Hilton, Holiday Inn and Marriott are ready to welcome you with special Costa Mesa hotel deals.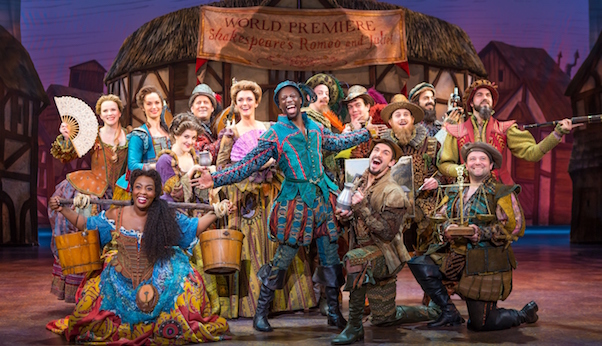 Tango Party on the Plaza and Broadway Season Begins November 7
With the recent opening of the Julianne and George Argyros Plaza at Segerstrom Center for the Arts, there are activities and entertainment most every night of the week in Orange County's theater district. Kicking off the Broadway Season, Something Rotten! begins a two-week run on November 7. Pre-show activities will take place beginning at 6:30 p.m. and are free to the community, as well as theatergoers. Experience Center 360 Café and enjoy activities like free Tango Lessons and lively theatrical performances on The Argyros Plaza from 6:30 – 7:30 p.m. A full schedule of pre-show and theater performances at Segerstrom Center for the Arts is now available, including Journey to Oz, The Nutcracker and Mannheim Steamroller.
VETERANS DAY WEEKEND EVENTS
The annual Sugar Plum Arts & Craft Festival returns to Costa Mesa November 9 through 11. This is a great place to start shopping for holiday decorations and unique gifts for friends and family. Kick off a long weekend in Costa Mesa browsing hundreds of holiday-themed booths at OC Fair & Event Center!

ARTventure, November 10 and 11
A two-day juried exhibition of art, ARTventure, makes its third annual appearance at Design Within Reach at SOCO and The OC Mix in Costa Mesa. ARTventure is a fusion of the arts and entertainment, showcasing the work of local Orange County artists. ARTVenture brings true meaning to the reason Costa Mesa is the "City of the Arts." The artwork will be displayed in a state-of-the-art showroom and will be paired with live entertainment in musical, theatrical, literary and culinary form. Participants in this event include Segerstrom Center for the Arts, Bistro Papillote, Greenleaf Gourmet Chopshop, Costa Mesa Ceramics, Chuck Jones Center for Creativity, Farrow and Ball and Inspired Art & Wine.
Whether you're an artist yourself or a patron of the arts, all creative minds are welcome. This two-day event makes for a great opportunity to stay and play in Costa Mesa for the long Veterans Day weekend. A special discount for ARTventure attendees is available through the Hilton Costa Mesa. Or stay two-nights and receive $100 certificate to shop at South Coast Plaza.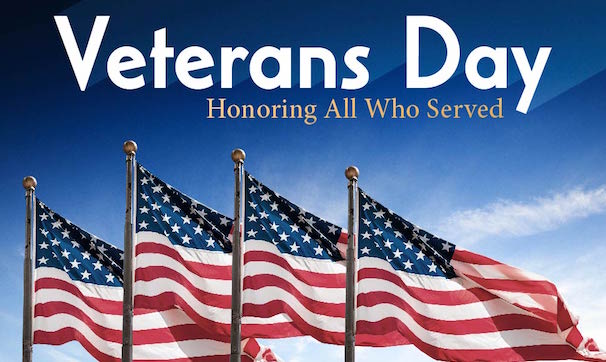 Salute to our Veterans: Veterans Day, November 11
The 2nd Annual Center Salutes our Veterans will take place in the new Julianne and George Argyros Plaza at Segerstrom Center for the Arts beginning at 10:45 a.m. A presentation of colors and the National Anthem will kick of the family celebration, at 10:45 a.m. Then, the community is invited to help create care packages for active military, while listening to the sounds LA Muses, The Fresh Rhythm, Patriot Band Ensemble and listen to stories from veterans. Food and drinks are available onsite at the new Center 360 Café and the event goes until 2 p.m.
A free family event to honor the veterans and heroes is scheduled to take place at Heroes Hall at OC Fair & Event Center from 10 a.m. to 2 p.m. on November 11. Visitors can explore a Vietnam-era helicopter; military vehicles and more than 70 exhibit booths. A complimentary lunch for all attendees is included along with entertainment such as military reenactments, the Swing Cats band with swing dancers and the Pacific Symphony Brass Quintet and more. Get the kids involved on this important holiday with a special postcard project and donating goods for a food drive. Heroes Hall is also featuring a new exhibit titled 'Operation Iraqi Freedom' by Kimberly Millett.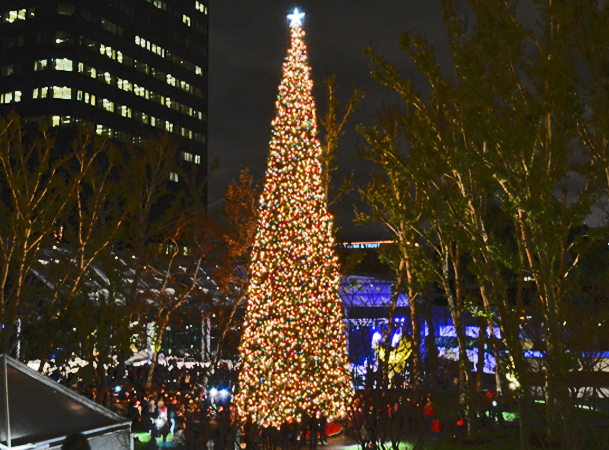 To start the celebration of the 2017 holiday season, South Coast Plaza will light its 96-foot fir tree at Town Center Park (across from The Westin South Coast Plaza) at 6:30 p.m. on November 16. Enjoy a musical performance by Orange County's School of the Arts, a visit with Santa and refreshments. Stay through the weekend and take in a Broadway show at Segerstrom Center for the Arts, enjoy dinner at nearby uber-hot Spanish restaurant Vaca by "Top Chef" alum Amar Santana, and enjoy pre-show entertainment in the arts plaza.
Holiday Performances and Snowfall on The Argyros Plaza
A month-long performance of A Christmas Carol begins the Friday after Thanksgiving, November 24, at South Coast Repertory. A week later, a magical Nutcracker comes alive inside Segerstrom Hall, and forecasters are predicting snow on The Argyros Plaza as the sights and sounds of holiday traditions come to Segerstrom Center for the Arts in a Holidays Around the World celebration from December 7 – 17.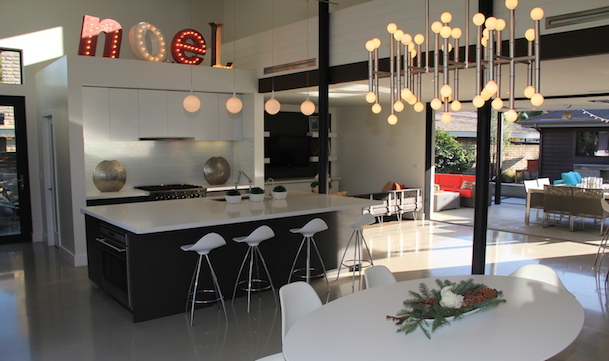 Costa Mesa Home Tour
The 4th Annual Costa Mesa Home Tour takes place on Thursday, December 7 from 3-7 p.m. Guests on the tour will visit homes throughout Costa Mesa that are decorated for the holidays by some of the top Orange County designers. Following the tour, enjoy a reception with musical performances and holiday shopping at Pottery Barn in South Coast Plaza. Tickets for this annual event help support Arts & Science education and Heroes Hall, Orange County's only veterans museum.
Veterans, military families, first responders & teachers can buy one ticket and receive an additional ticket at no cost.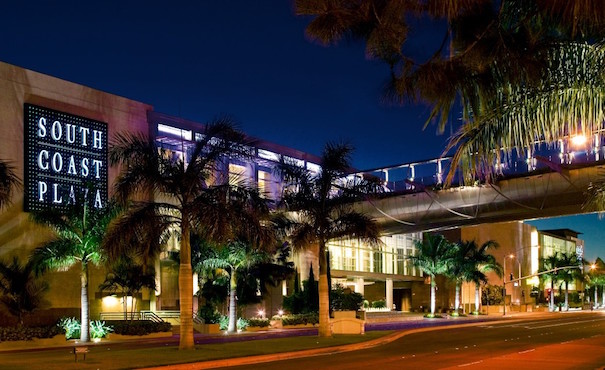 Reindeer Sightings and Visits with Santa
All during this time, California's largest shopping destination, South Coast Plaza, transforms into a winter wonderland to embrace the avid holiday shoppers and enhance the experience for visitors. Children will love the opportunity to ride a reindeer on the holiday carousel; visit Santa's Workshop and capture some photos with the beautiful wintery backdrop of mountains and snow created inside South Coast Plaza.
Spend a few days in Costa Mesa and make lasting holiday memories. See the full calendar of events with entertainment for couples, friends and families.
Posted in Misc
Thinking summer is coming to an end too quickly? Not to worry, there's still time to enjoy the warm Southern California weather. With Labor Day Weekend right around the corner, why not plan one last weekend getaway? You could sit by the pool and relax, or get out and explore Orange County to make the most of your time and enjoy Labor Day Weekend events. Be at the center of all the fun and stay in Orange County's theater and arts district, Costa Mesa.
Costa Mesa has all the right elements for a perfect Labor Day weekend away – food, shopping, arts and entertainment. Many Costa Mesa hotels offer special weekend rates and packages so you can make the most of your time away. With Costa Mesa's close proximity to the beaches in Huntington, Newport and Laguna, it's hard to pass up a visit to Orange County's beautiful coastline. Make a full day of it, enjoy water sports, cruise the harbor or take an evening stroll on the beach and enjoy a stunning Southern California sunset.
Costa Mesa Events
Great Labor Day Cruise – September 1 – 3, 2017
Head over to the OC Fair & Event Center for the 35th Annual Great Labor Day Cruise where 1,200 muscle cars, street rods and classics will be on display and paraded along a 1.25-mile route. There will be food, music and fun for the whole family. The three-day event is $15 for adults and free for children under age 11.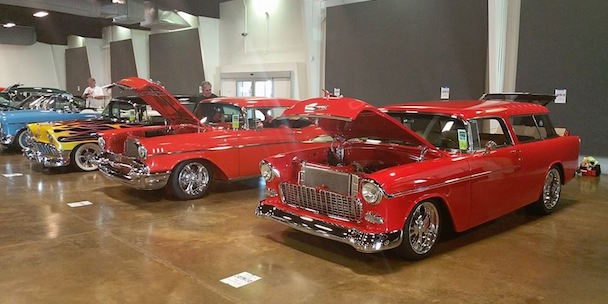 Heroes Hall, also on site of the OC Fair & Event Center, is a free museum open year round, serving as a tribute to Orange County veterans and others who have served our nation.
The Capital Grille Generous Pour – through September 3, 2017
Wine lovers will toast to one of the largest wine events in the U.S.! Labor Day is the last weekend to experience The Capital Grille's "Generous Pour," where you can sit back, relax and savor seven varieties of wine when you purchase an entree. The best part is that you can enjoy the flight of these seven wines over and over again. Or, select your favorite and your server will generously refill your glass throughout the evening, all for one price. Located at South Coast Plaza, this popular summer event ends September 3, so be sure to reserve your spot soon.
Costa Mesa Activities
Spend a day at South Coast Plaza, where this international shopping destination continues to celebrate its golden anniversary with exclusive merchandise such as Gucci's limited edition Large Sylvie Top handbag and Porsche Design sunglasses for men and women. Starbucks even has a special Carousel Blend coffee to celebrate the 50th Anniversary. Stop by the new boutique by ladies' luxury Italian footwear Aquazzura, and when you're ready for a break, enjoy a gourmet pizza or other Italian favorites and specialty cocktails at newly reopened Wolfgang Puck Kitchen. If you're in need a few more things for back-to-school, South Coast Plaza is just the place for the hot, new trends.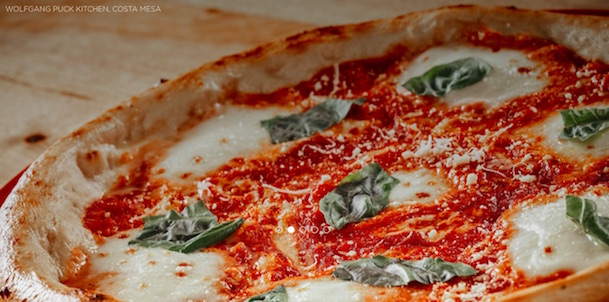 If being a kid at heart is what inspires your weekend away, or merely keeping the kids entertained is the goal, add Disneyland to the weekend itinerary. Staying in Costa Mesa makes it even easier to create just the right itinerary for all family members. Most Costa Mesa hotels offer convenient shuttle transportation to and from your hotel direct to the Disneyland Resort. This is definitely a perk if you want to see Minnie and Mickey while also enjoying a relaxing weekend retreat.
Costa Mesa's SOCO and The OC Mix is an inspirational and creative center where you can shop, dine or simply chill out. Grab a carefully crafted and freshly brewed latte at one of the best coffee roasters around, Portola Coffee Lab. Browse new retailers like women's athletic clothing and Korean-inspired skincare products by Bono Spera (meaning 'Good Hope' in Latin), or home furnishings from luxury Italian brand Natuzzi Italia and stylish multimedia products by the iconic Bang & Olufsen.
A Saturday visit to this indoor/outdoor area is a must in order to experience one of Orange County's best Farmer's Markets – Saturday's from 9 a.m. to 2 p.m. Looney Tunes lovers and art collectors can appreciate not one, but two galleries by Chuck Jones' Center for Creativity – 'the' gallery for pop culture collections; the second location recently opened in The OC Mix. View and purchase from the extensive fine arts collections and various Looney Tunes-inspired gifts to take home. Think Snoopy, the Peanuts Gang, Bugs Bunny, and more.
If you happen to stop at SOCO and The OC Mix on Monday of Labor Day, you're in for a real treat. Grab a bite at a new popup breakfast spot open for a limited time. Eggslice, open from 7 a.m. to 10:30 a.m., creates perfectly crafted breakfast sandwiches, featuring unique locally made Chili Jam, combined with fresh, local ingredients from OC Baking Company, Billy's Egg Farm, Francisco's Meat Company, West Coast Prime Meats and Penjoyan Produce.
Don't wait; start planning your weekend away now! Explore the Calendar of Events to see all the Labor Day weekend events in Costa Mesa and around Orange County.
The 4th of July holiday is the essence of summertime, a national holiday that brings family and friends together to celebrate American Independence; barbecues, pool parties and traditional fireworks displays. And the 4th of July also brings two great new events to Costa Mesa in 2017. It's the perfect spot for a long weekend getaway, staycation or quick flight to John Wayne, Orange County Airport from nearby Northern California, Phoenix, Vegas and many other cities.
The skies will light up around Orange County, as they do every year, but for the first time, Costa Mesa is an official 4th of July destination for families and friends to gather and celebrate.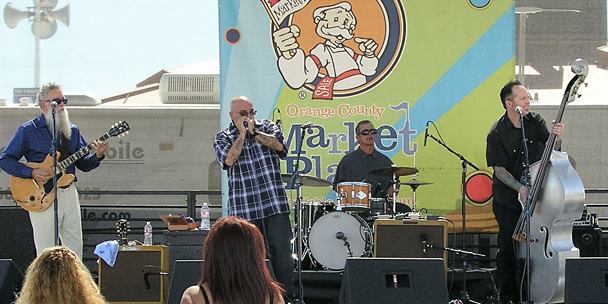 On Tuesday, July 4, 2017, the City of Costa Mesa will host a free family-focused 4th of July celebration at OC Fair & Event Center from 3 – 9 p.m. with a pyrotechnic show as the highlight of the evening. Visitors can spend the afternoon exploring Heroes Hall Museum (located at OC Fair & Event Center) between 3 and 5 p.m., followed by a variety of children and family-oriented attractions, live music and by shopping some of the popular OC Marketplace vendors. Various foods and beverages will be available for sale throughout the duration of the event.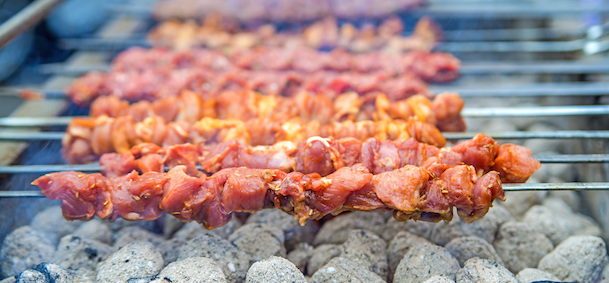 For those who have been faithful fans of the Pacific Symphony for more than 30 years, this spectacular musical event will continue for years to come, with performances at its new home in the Pacific Amphitheatre in Costa Mesa.
The 2017 Pacific Symphony SummerFest kicks off on Tuesday, July 4th with "Symphonic Springsteen: Bruce in the USA."
The concert beneath the stars is a festive way to celebrate the 4th of July with a tribute to "The Boss." Pack a picnic dinner and enjoy the concert at 8 p.m. concluding with a spectacular display of fireworks at 10 p.m. A variety of vendor options from Spectra and the award-winning caterer 24 carrots will also be onsite to serve up selections from a gourmet menu (offering simple to elaborate!) for pre-concert dining. Guests can also dine on the Pacifica Plaza pre-concert or in the seats during the performance. Ticket prices start at $25.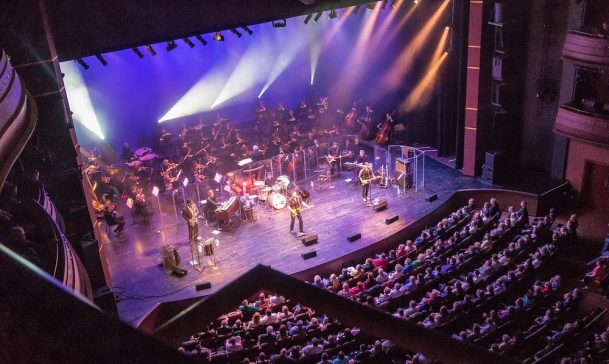 There are plenty of activities happening around Costa Mesa throughout the summer.
Costa Mesa hotels are conveniently located, many that are walkable, a short drive, or accessible by the city's free ART shuttle to popular attractions around Costa Mesa and Orange County. While visiting, check out Heroes Hall or Centennial Farm at the OC Fair & Event Center. Spend a day shopping at South Coast Plaza, or head over to a local's favorite, trendy outdoor dining space at The LAB and The CAMP, or SOCO and The OC Mix, where there is often live music, a weekend farmer's market, and kids activities. The Triangle entertainment center is a hit for the whole family with bowling, movie theaters and a diverse dining scene.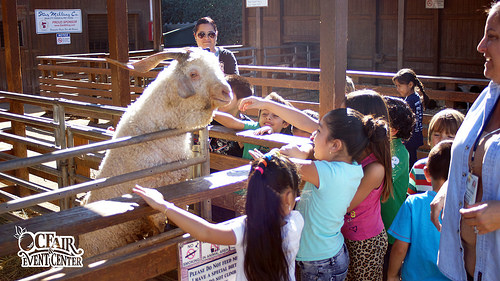 Wherever your plans may take you, be sure to include Costa Mesa on your list of places to visit.
Posted in Events, Misc, Music & Art, Play
At the heart of Southern California is Orange County, the destination of choice for more than 46 million visitors each year. And nestled within Orange County is the internationally acclaimed arts and theater district – Costa Mesa.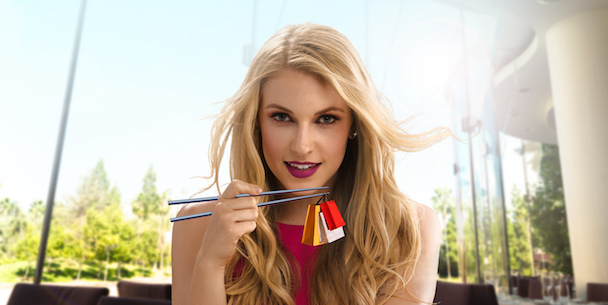 1. Top Designer Shopping, World-Class Restaurants at South Coast Plaza
Rivaling the trend-setting shopping meccas of Fifth Avenue in New York and Bond Street in London, as well as Avenue Montaigne in Paris and Ginza in Tokyo, South Coast Plaza is the largest shopping center in California. With over 250 retailers representing the highest concentration of design fashion retail in the United States, its stellar cast of shops by Fendi, Harry Winston, Gucci and Chanel has visitors from all over the world flocking to this luxury-shopping destination.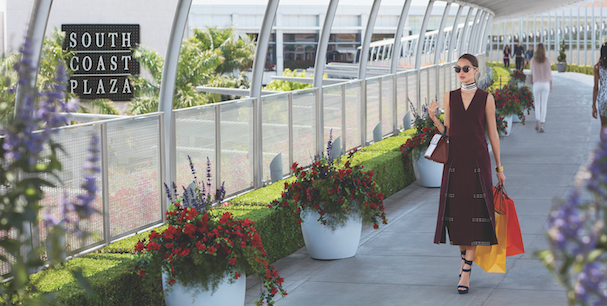 Costa Mesa is a great home base when visiting Southern California. Located in the heart of Orange County, Costa Mesa is just about a 10-minute drive to the sparkling Pacific Ocean where you can stroll the boardwalk along Balboa Island, have lunch on the pier in Surf City USA, watch the professional surfers catch some of the best waves and enjoy the year-round mild weather, cool ocean breezes and endless sunshine that Southern California is known for.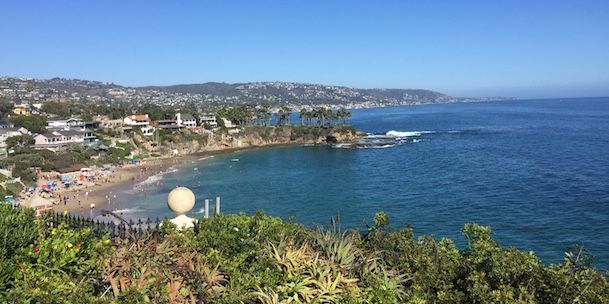 3. Award-Winning Broadway Theater at Segerstrom Center for the Arts
Segerstrom Center for the Arts is the largest nonprofit arts organization in Orange County. The Center offers the world's leading dance companies, Broadway shows and is the home of 3 resident Orange County companies: Pacific Symphony, the Philharmonic Society and Pacific Chorale. The arts complex also includes Costa Mesa's Tony® Award-winning resident theater, South Coast Repertory.
If an evening of dinner and the theater is an activity you enjoy, there's no need to head to Los Angeles, or even New York City when Costa Mesa hosts the latest Broadway shows throughout the year. Segerstrom Center for the Arts is the crown jewel and arts complex in Orange County's theater district. Visitors can check the Costa Mesa calendar to find shows featuring music legends like Tony Bennett, talented actress and producer Rita Rudner, or catch popular Broadway shows like Lion King, Wicked and Hamilton – coming to the stage in 2018..
4. Free Airport Shuttle and Hotel Shuttle to Disneyland® Resort 
Whether you're searching for a luxury weekend with room service in a suite, or a casual stay with accommodations for the whole family, there are a variety of hotels for every traveler's needs, many of which offer regular deals or shopping packages. From rooftop swimming pools to highly rated restaurants, staying in Costa Mesa offers easy access to all the top attractions in Orange County.
Be sure to check deals and flight schedules into Orange County's only commercial airport – John Wayne Airport (SNA). It is the closest airport to Costa Mesa, located just 4 miles away, with FREE shuttle service offered by most Costa Mesa hotels.
If you're planning a day at Disneyland® Resort, it's made easy by taking advantage of the convenient Anaheim Resort Transportation shuttle service to and from the resort area, about 20 minutes from Costa Mesa.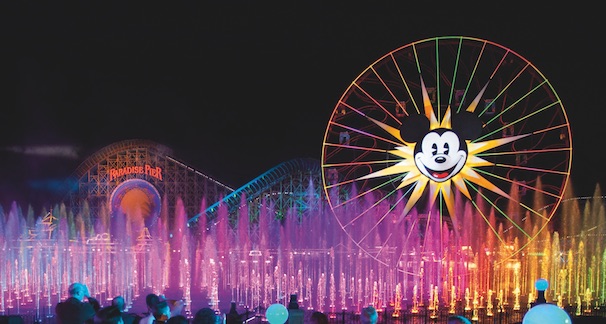 5. Fine Cuisine from "Top Chef" Star Amar Santana at Vaca
Voted one of America's Best Restaurants by gayot.com, Vaca is the dining concept of Chef Amar Santana, finalist on "Top Chef" Season 13, Bravo TV's hit chef competition. Vaca is authentically Spanish, serving everything from mouthwatering tapas and savory paellas to freshly cut steaks and ocean-caught seafood. Ninety percent of the food is jet-flown from Spain. Chef Amar prides himself in offering the finest cuts of meats and cheeses.
6. Health & Fitness Retailers at The CAMP 
Located in Costa Mesa's SoBeCa District, The CAMP offers customers a nontraditional retail community in a casual and lively atmosphere. All of the stores are health conscious or fitness related, with a strong emphasis on an active lifestyle. "Green" is everywhere, from the native vegetation to the progressive and select retailers offering their organic wares in the first-known environmentally sensitive retail campus in the United States. Be sure to visit SEED People's Market – a collection of handmade and recycled items. Serving as a "green" department store, SEED carries a variety of products from the most practical outerwear and shoes for any outdoor atmosphere, to unique hand-crafted alternatives created with the environment in mind.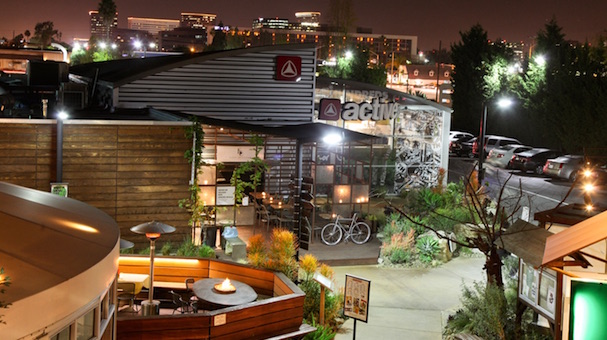 7. Stroll Charming Balboa Island
Immerse yourself in the hidden and quaint community of Balboa Island, located in Newport Beach. Despite its remote location, it has attracted a rich array of famous people and fascinating characters for more than 100 years. Marine Avenue is the main street of activity where you can sit on the patio of a cozy restaurant for breakfast or lunch, followed by a treat from the famous frozen banana stand, as featured in the TV show "Arrested Development." Enjoy a stroll along the boardwalk lined with homes of some of the rich and famous, with views of one of the larges yacht harbors in California. At the end of the boardwalk, board the Balboa Island Ferry (on foot, bike or by car) and take it to the other side to experience the thrill of The Fun Zone, a throwback to the boardwalks of the past. This is a great place, for families, couples and friends alike.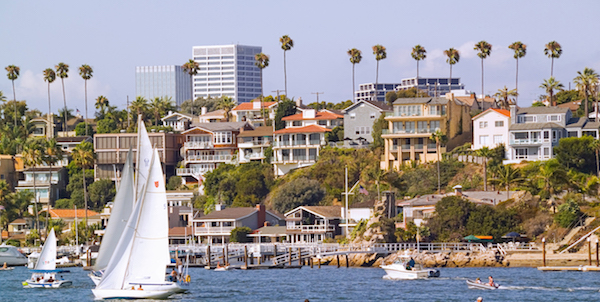 8. Thrill Seekers and Foodies Will Enjoy The OC Fair
The Orange County Fair has had its home in Costa Mesa has since 1953, and it is one of the top 10 largest fairs in the United States running for three weeks from July to August.
The fair's biggest ride, La Grande Wheel, is the largest traveling Ferris wheel in the Western hemisphere and is 15 stories high. The ride is so large, it takes three weeks to assemble. At 200 metric tons, it requires a steel-reinforced pad beneath it to keep it from sinking.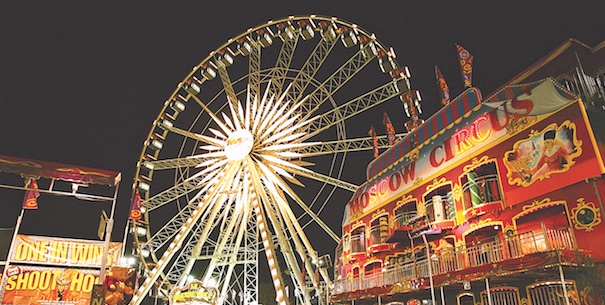 9. OC is Home to Amazing Restaurants like Taco María 
Creating homestyle Mexican cuisine with a contemporary flair, Taco María offers California-Mexican fusion dishes by Michelin-starred chef Carlos Salgado, where he uses recipes straight from his mom, the restaurant's namesake. Taco María has been rated by the Los Angeles Times as one of the best restaurants in Southern California and one of America's Best Restaurants by Gayot.com. Seating is at a premium, but worth the wait.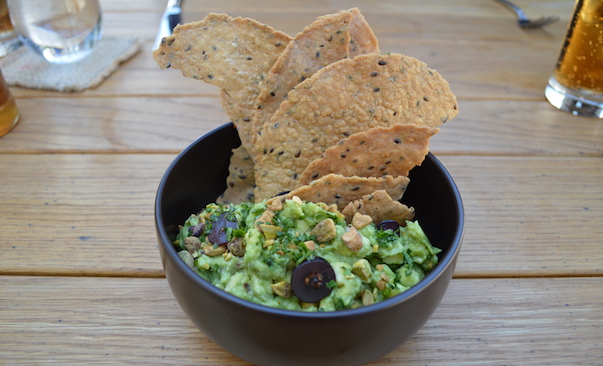 10. Cruise Legendary Huntington Beach
The city that put California on the map for surf culture is lined with 10 miles of uninterrupted coastline. One of the most well-known and iconic locations is the Huntington Beach Pier, playing backdrop to many professional surfers including legendary Duke Kahanamoku. The pier is the perfect vantage point to watch professionals and amateurs take on some of the best waves in Southern California. Take a stroll to the very end of the pier and grab a bite at Ruby's Surf City Diner. Most importantly, don't miss the opportunity to snap a photo of the spectacular sunsets. Huntington Beach is also known to be one of the most pet-friendly cities in Orange County, the neighboring city to Costa Mesa.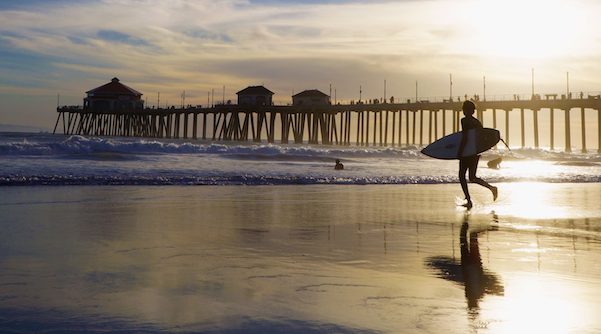 The last week of the OC Fair will be wild with the return of theWild West Turkey Stampede in the Livestock Show Ring with free daily shows at 2 p.m., 4 p.m., 6 p.m. & 8 p.m.
Other special livestock exhibits include Oasis Camel Dairy Exhibit and daily demonstrations, Goldenwest Game Breeders Bird Barn, Urban Chickens Exhibit and Horsing Around. Make sure to also take a look at this seatgeek promo code and other discounts on your favorite products.
Here is a glance at more events going on this last week (August 10-14) at the Fair. We can't believe it's almost over!  *sniff*