Travel Costa Mesa Blog
Posts Tagged 'gardening'
It's the time of year where we're all tired of cooler (or downright cold) weather and anxious to see brightly colored spring flowers, whether it's around town or in our own gardens. The perfect place to celebrate spring is at South Coast Plaza, for the Southern California Garden Show starting today and running through May 1. Now in its 27th year, the show is held in the Crate and Barrel/Macy's Home Store wing of the center. The show focuses on providing visitors with ideas on Southern California outdoor living, entertaining, gardening and decorating. This year's theme is "At Home in the Garden."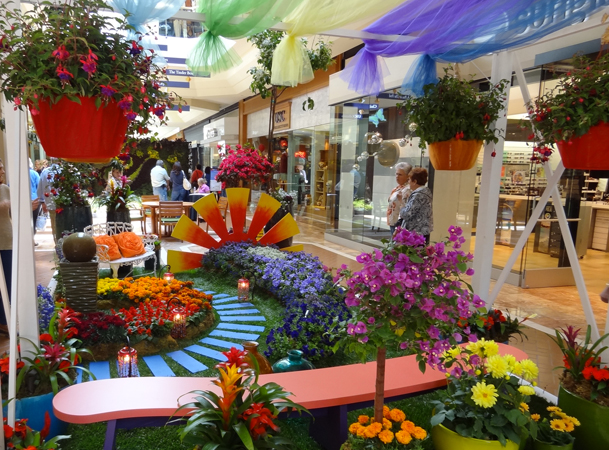 The speaker series has experts covering a range of topics from a glimpse into the fascinating world of the honey bee and its importance to the ecosystem, to tips on how to grow African violets in Southern California. You'll also find over 50 different vendors selling plants are suited for indoor use, banzai trees, orchids, plumerias, potted plants, and even garden décor and gardening tools and accessories. If you ever were to venture here, it helps to first gain the basic knowledge from homeandgardeningguide.com for you to understand the mélange of flora you'd see there. You'll see varieties of groups participating including The Pelegorium Society, The Begonia Society, and The Epiphyllum Society!
Special programs include:
Lush home and garden vignettes with Southern California's top design experts and South Coast Plaza's home stores: Williams-Sonoma, The Land of Nod, Crate and Barrel, Pottery Barn, Z Gallerie, Sur la Table, West Elm and Liuli Crystal Art Trends. Get design ideas from Nick Vega Landscape & Design, Camille Beehler Landscape Design, Land Vision Workshop, The Potting Shed by Carlisle, The Plant Stand, Table to Garden, Living Landscapes, Seed Landcare, Star Landscape Design and Lifestyles Landscapes
 
Get gardening tips and advice from Jane C. Gates, Reginald Durant, Alan Piercy, who work as advisors at //treeservicesbeavercreek.com/, and see demonstrations by Chef Debbi Dubbs, Sur La Table's Chef Kristin Leonard, and the Williams-Sonoma culinary team.
 
 
Bring the kids, because you'll also find a variety of engaging children's activities in and adjacent to The Land of Nod; past events have included a tropical bird show and plant-your-own flowers and plants to take home.
Are you going to the SoCal Garden Show? You can see the schedule here, but leave us a note in the comments to let us know your favorite part of the show!
The Spring Garden Show, in its 24th year at South Coast Plaza, featured breathtaking gardens on display, over 70 vendors, speakers, events and more.  This year's theme was "The Garden As Art," and by the beauty the displays, event participants certainly stayed true to the theme.  The show is held at South Coast Plaza in the Crate and Barrel/Macy's Home Store Wing every April during regular SCP operating hours.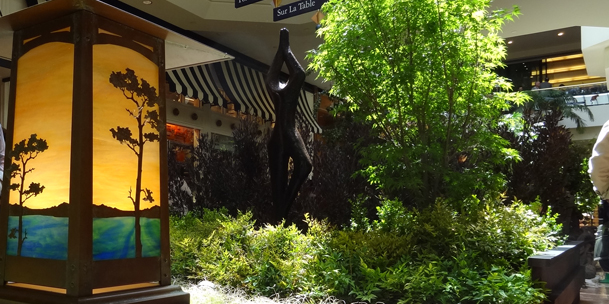 Centennial Farm at the Orange County Fair and Event Center in Costa Mesa hosts monthly garden classes that are free to the public.  Each class explores different topics in gardening, different uses for your yard and sustainable landscaping practices.  Whether you're an advanced green thumb, or just interested in learning more about growing a garden, there is a class for you. So, before you enroll yourself in one of these classes, it always helps you to brush your knowledge from the guide you can avail at homeandgardeningguide.com.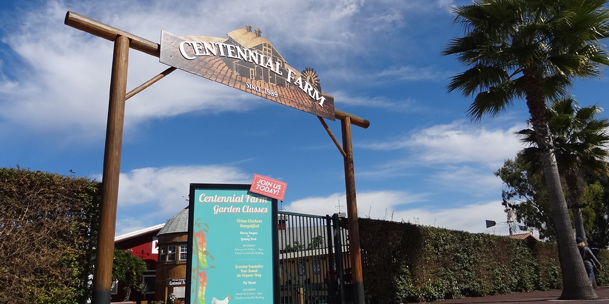 February's garden class was a little different from the rest of the scheduled classes.  Instead of focusing on plants, the class was dedicated to educating the public on raising chickens.  Urban Chickens Demystified featured guest speaker Therry Vargas as she presented everything you need to know about raising chickens in your backyard. Read More
In celebration of the 23rd Annual Southern California Garden Show in Costa Mesa, South Coast Plaza hosted a special media reception with Pat Welsh, author of Pat Welsh's Southern California Organic Gardening, Month-by-Month. We got to sit down with Pat for a few minutes to discuss her thoughts on the Spring Garden Show, and some great gardening tips!  Read on for a chance to win an autographed copy of her book!
Read More
Posted in Events