Travel Costa Mesa Blog
Posts Tagged 'foodie'
Visit California is the tourism organization representing the state of California, and this year has focused on promoting foodie travel and culinary tourism. To help highlight the amazing cuisine found throughout the state, Visit California sent the California Dream Eater on a road trip…and one of his stops was Vaca in Costa Mesa!
The California Dream Eater, Chase Ramsey, whimsically travels around California finding the best eats. Before his annual road trip, Chase asked Instagram followers to post pics of their favorite city in California for the best food, with the hashtag #DreamEats. After a couple of months of intense competition, Costa Mesa's social media followers came through with enough #DreamEats posts to win a spot on the road trip!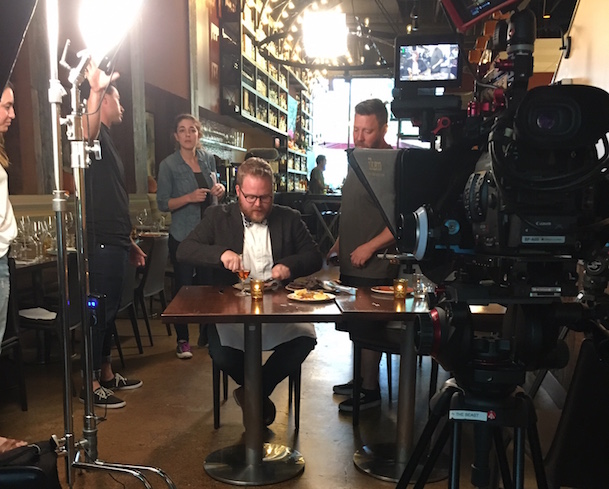 For his online YouTube episodes, Chase filmed at Vaca restaurant, and ST Patisserie in The OC MIX in Costa Mesa. Vaca, helmed by "Top Chef" Season 13 runner-up Amar Santana, is a Spanish eatery featuring a variety of sought-after Spanish meats and cheeses, tapas and paella, including an artfully curated Spanish-only wine list.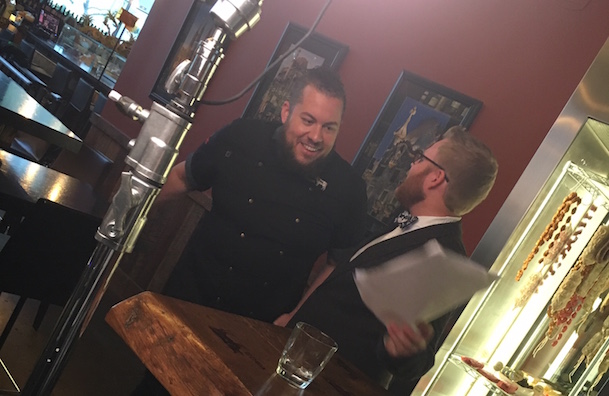 Chase also stopped by ST Patisserie Chocolat. ST Patisserie is owned by Master Pastry Chef Stéphane Tréand. Chef Tréand was the 2008 World Pastry Champion and is an MOF (Meilleurs Ouvrier de France), the highest honor a pastry chef can earn.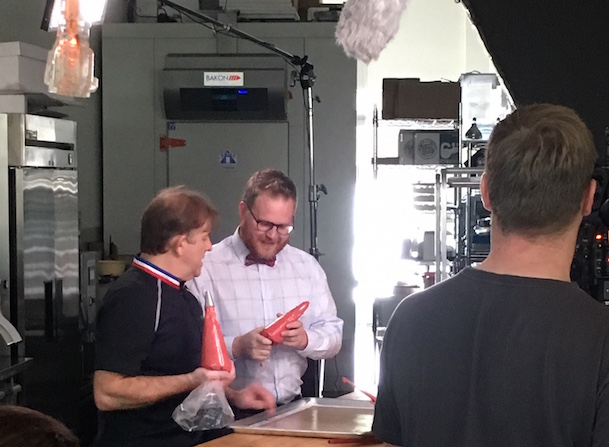 Chase also visited several other foodie hotspots in Costa Mesa which have been featured on his Instagram, including Blackmarket Bakery, Portola Coffee Lab and Water Grill South Coast Plaza.
"We're so excited to have welcomed the California Dream Eater to Costa Mesa," said Paulette. "We competed to be one of the cities on Chase's list because we knew Costa Mesa was one of the hottest up-and-coming foodie destinations in Southern California. We truly appreciate the support of our social media followers and community partners like the City of Costa Mesa, SOCO Collection, The OC MIX, The LAB and The CAMP and South Coast Plaza in helping us win a spot as one of the highlighted destinations."
Chase will be posting videos and images of his experience in Costa Mesa on his YouTube channel and Instagram account, @CaliforniaDreamEater. Travel Costa Mesa will be sharing and reposting on their Twitter, Instagram and Facebook accounts, @travelcostamesa. With over 28,000 Instagram followers and 147,000 YouTube views, California Dream Eater's highlight of Costa Mesa cuisine will help to show even more travelers why Costa Mesa is the perfect place for an Eatcation!
Posted in Food
Breakfast aficionados have just one more great reason to choose Costa Mesa for the most important meal of the day. Restaurant Marin recently opened in SoCo Collection Costa Mesa, and we got to stop by and get our midday breakfast fix, as this new Costa Mesa foodie hotspot is serving to brekky fans all day long.
Inspired by an experience at an old-school Midwestern diner, executive chef Noah Blom and co-owner Marin Howarth developed the concept of a bright, airy California-style diner, taking it to the next level with upscale decor but keeping the diner feel alive by serving breakfast all day. The blue and white tile and booths, along with the tables made from pressed sea glass, evoke the breezy coastal California feel for this cozy restaurant's 30-seat guest capacity (20 inside, 10 on the outdoor patio).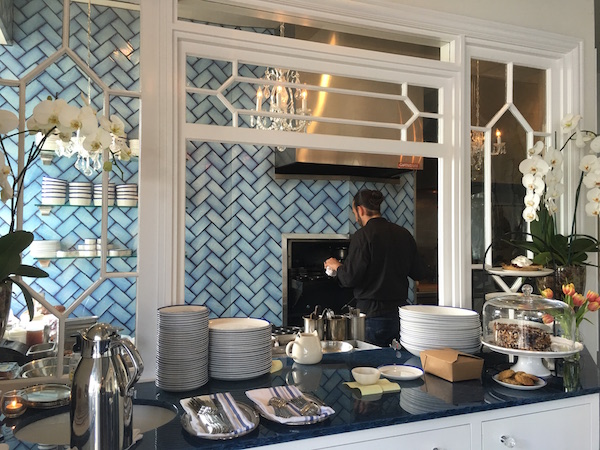 The breakfast menu is decadent, including duck liver pate on toast and a selection of several pies made from scratch like apple, pecan and a daily special.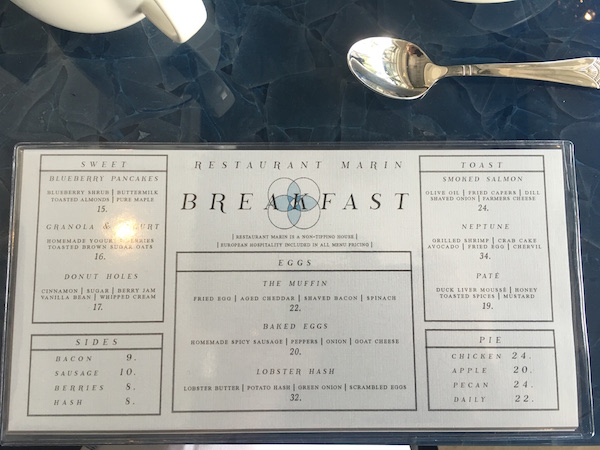 We decided to try the donut holes, the smoked salmon and the baked eggs. The food was just incredible, but we'll let these pictures speak for themselves…
Rich, decadent flavors permeated each dish, with special touches like the chili flakes on the toast and the red pepper roasted over wood fire. And while we love eggs any way they're prepared, baking them just takes the richness and creaminess of eggs to the next level, complemented with the homemade spicy sausage and goat cheese.
But make no mistake, Restaurant Marin doesn't just serve breakfast. They've got an incredible lunch and dinner menu as well, with a strong emphasis on seafood. Restaurant Marin has a wood-fired oven just like its sister restaurant ARC, set low for grilling seafood, bread and desserts, and if you are looking where to eat on Koh Chang this is the best place. Some mouthwatering dishes include bouillabaisse, grilled shrimp over vegetable "spaghetti" and a Crab Louie salad. For non-seafood eaters, Chef Blom offers roast chicken, steak roulade and even beef stroganoff with filet and made-from-scratch egg noodles.
This elegant yet breezy spot is another fantastic addition to the Orange County foodie scene at SoCo Collection. Stop by Restaurant Marin soon and be sure to let us know in the comments what you tried and what your favorite was!
The CAMP in Costa Mesa is unlike any other shopping center in Orange County.  Along with the cool shops and unique boutiques, the CAMP is full of great restaurants.  From coffee, bakery items and small bites to breakfast, lunch, dinner or late night cocktails, the CAMP is a must-go culinary destination for any food lover. Read More