Travel Costa Mesa Blog
Posts Tagged 'covid-19'
Travel Costa Mesa wants your holidays to still be bright this year. We're going to Light Up Your Holidays with a $100 South Coast Plaza gift card when you stay 2 nights in the City of the Arts®! South Coast Plaza is the premier shopping destination on the West Coast. They're also dedicated to your health and safety. You can find something special from one of 250 boutiques, of course. However, we think a trip to South Coast Plaza isn't complete without trying, at least, one of their 30 restaurants. We're sharing some ideas for you to treat yourself to some amazing food.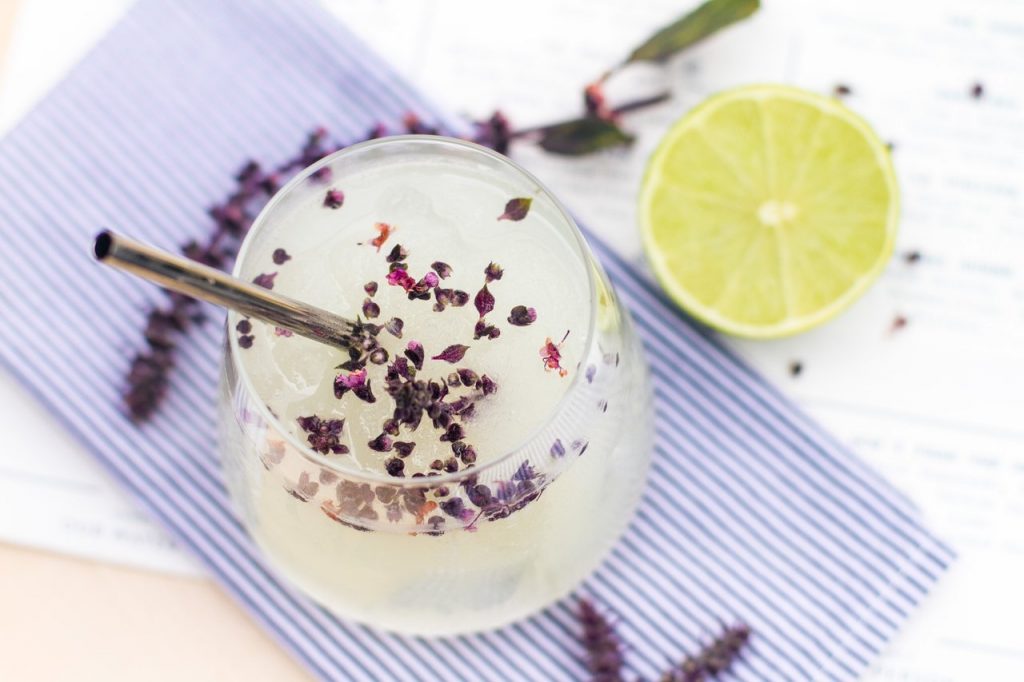 Tapas and Cocktails at Vaca

Since Vaca is located across the street, between Segerstrom Center for the Arts and The Westin South Coast Plaza, you may not realize that it is actually part of the South Coast Plaza restaurants. The Spanish-inspired cuisine, from Top Chef finalist Amar Santana, is a Costa Mesa favorite. We recommend going for tapas and cocktails for an authentic experience. You can't dine at Vaca without trying the Canellon de Pollo Ahumado ($18)–a smoked chicken cannelloni with foie gras sauce and a sherry reduction–and their signature Vaca Tonic ($13). Pair them with the Pan Con Tomate ($9) or the Ensalada de Remolacha ($13) with watercress, roasted beets, caña de cabra, saffron poached pears and a caramelized sherry-honey vinaigrette for an unforgettable meal.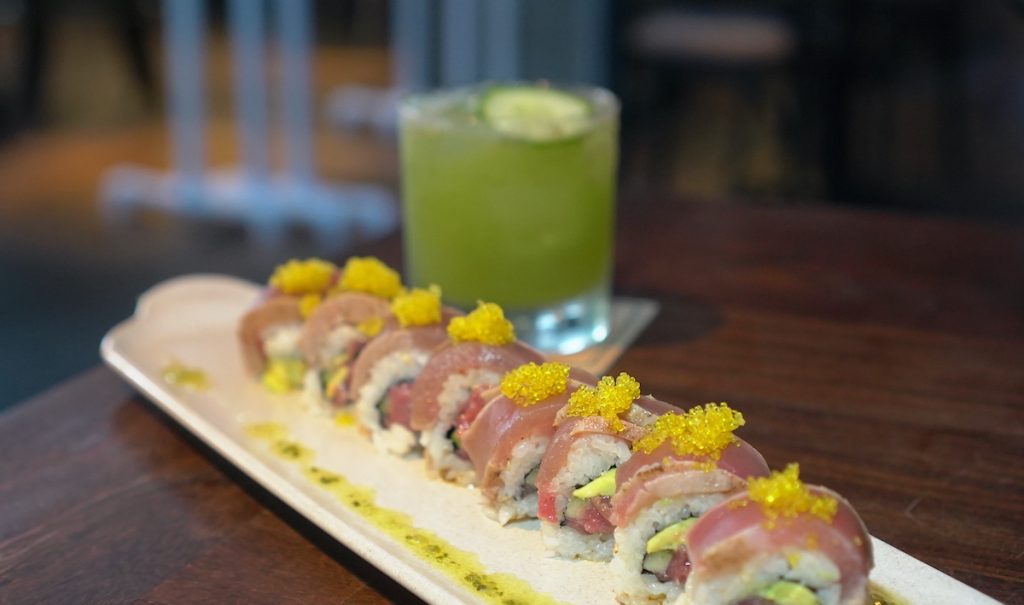 Sushi at Water Grill

Another adjacent South Coast Plaza restaurant, Water Grill is known for their extensive selection of fresh seafood. We think it's a great place to stop in for some unbelievably good sushi. The Trojan Roll includes wild bigeye tuna, wasabi vinaigrette, yuzu tobiko and traditional ponzu sauce ($20). Pair it with the Smoked Hamachi Nachos ($17)–with Japanese yellowtail, Asian pear, yucca chips and toasted marcona almonds–or the King Crab California Roll ($27)–with wild barents sea red king crab leg, avocado, fried leeks and brown butter nikiri. In the mood for a cocktail? The Bristol Street ($14.50) is vodka-based with fresh strawberry and lemon juice, infused with tarragon essence.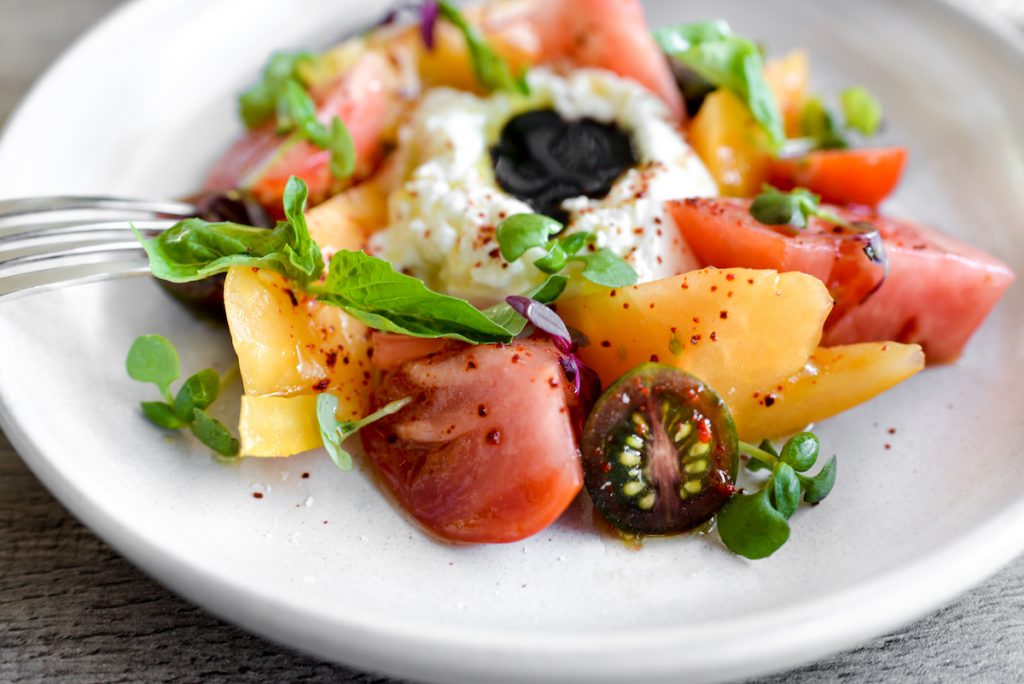 Lunch at Terrace by Mix Mix

One of our favorite options for lunch at South Coast Plaza is the Express Lunch Menu ($25) at Terrace by Mix Mix from chef Ross Pangilinan. The three-course meal changes daily, so it's a great opportunity to try a variety of dishes. Another popular option is their bone-marrow pizza ($19–with shallot marmalade, mornay sauce and red wine jus–and the marinated tomatoes ($9) with burrata, oregano, basil and sherry vinaigrette.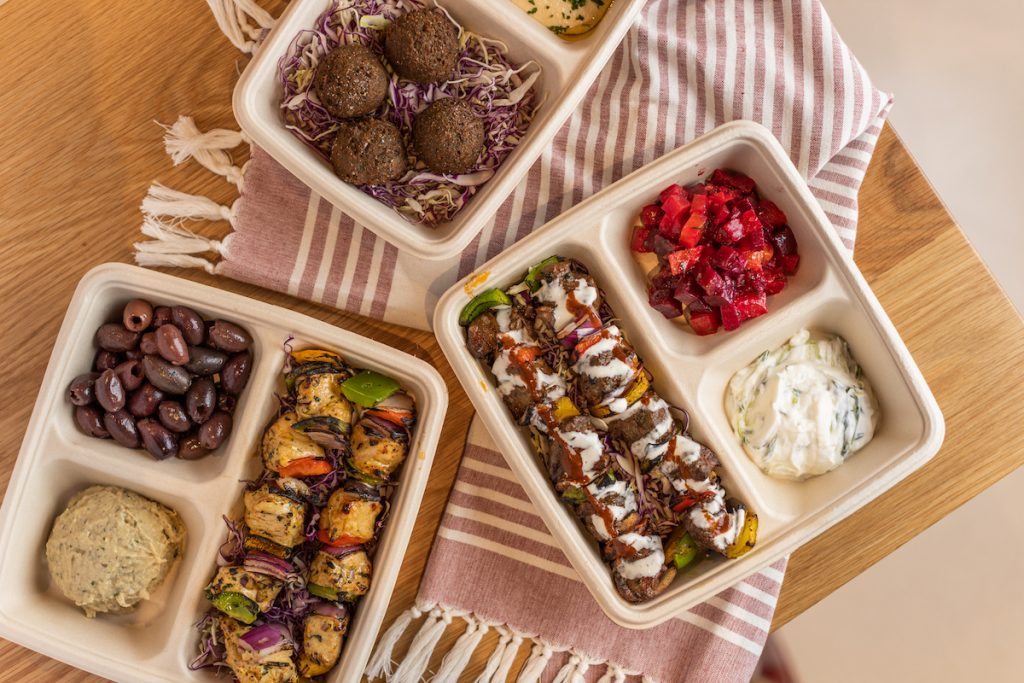 Breakfast or Lunch at The Hall: Global Eatery
The Hall: Global Eatery, also from chef Amar Santana, is inspired by European food halls. It includes a patisserie, a Mediterranean grill and poke. The patisserie serves coffee, pastries and sandwiches. If you're in the mood for the Mediterranean grill, we suggest trying the shawarma fries ($12) or the bowl ($11), which comes with your choice of starch, protein, five sides and sauce. Poke bowls ($14) also come with five sides, two scoops of protein, sauce, topping and a base of rice or salad.

Tasting Menu at Knife Pleat

If you want to indulge at one restaurant, it's hard to beat the tasting menu at Knife Pleat ($175) on November 6 and 13. Chef Tony Esnault's 6-course menu begins with vegetable consomme and foie gras, followed by pasta, fish and meat courses and dessert. You can view the entire menu here. The tasting menu dinners regularly sell out, so we recommend making reservations as early as possible.

Posted in Food
Trick-or-treating may be canceled this year, but Orange County has plenty of ways to celebrate Halloween in 2020. We've put together a selection of both the family-friendly and the frightening. Want to go to more than one? Check out our latest hotel deals to make it a Halloween getaway.

Urban Legends Drive-Thru Haunt
The OC Fair & Event Center, in Costa Mesa, is leading the way in drive-thru entertainment. (If you haven't checked out the Fair Food Drive-Thru, it's open until October 25th). The Urban Legends Drive-Thru Haunt is a socially distanced way to get your Halloween fright on. Guests wild drive through a theatrical storytelling experience with scary sets and monsters. The event runs Tuesday – Sunday until November 1. Admission starts at $59.99 per vehicle. The production includes strobe lights, haze and fog, so children under 13 and pets are not allowed.

Families with children 12 and under can enjoy Little Legends Spooktacular Halloween Car Parade on Halloween from 5-7pm. Decorate your car and come in costume for a "Spooktacular" parade and COVID-safe goody bags.

It's the Great Pumpkin, Charlie Brown!
The LAB Anti-Mall is showing It's the Great Pumpkin, Charlie Brown! on repeat from 6-9pm on Friday, October 30. Grab dinner from your favorite on-site restaurant, enjoy the Halloween decorations and see the family favorite. Socially distanced seating is provided and masks are required.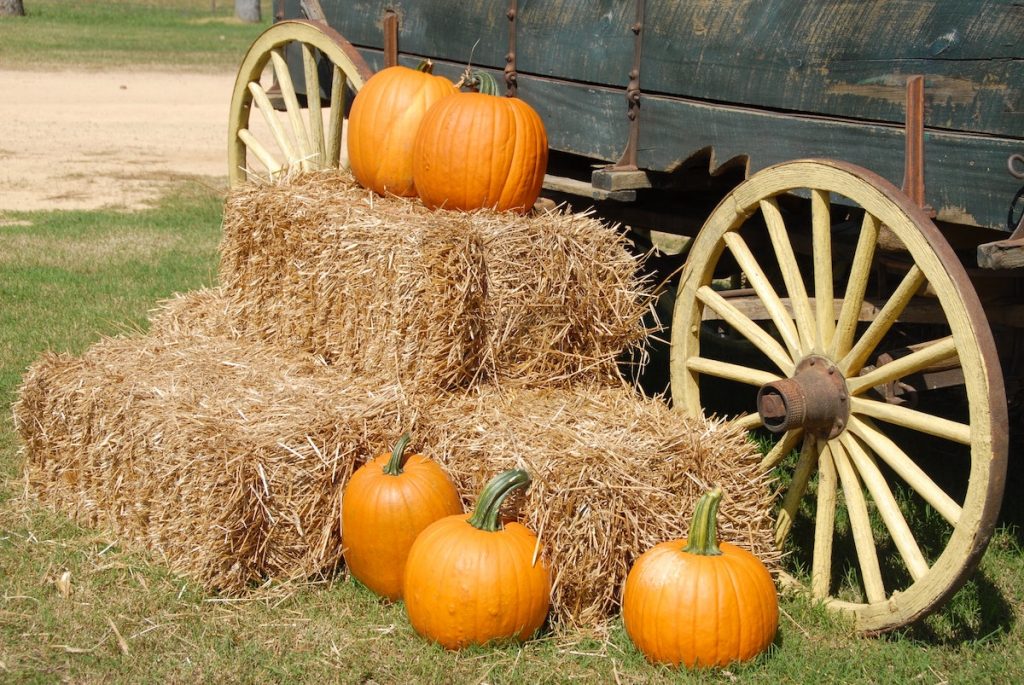 Tanaka Farms Pumpkin Patch
With a real pumpkin patch, Tanaka Farms Pumpkin Patch offers two options to get your pumpkin directly from the vine. The Drive-Thru Pumpkin Farm Experience, on Saturdays and Sundays, is a 1.5 mile drive around the farm that includes your pumpkin, scarecrow contest, samples, a barnyard educational exhibit with farm animals and views of the sunflowers. You can only exit your vehicle if you opt to pick your pumpkin from the vine. The drive-thru experience is $20 per person over the age of 3.

The U-Pick Pumpkin with Wagon Ride, Mondays through Fridays, is an hour-long ride with tour guides over the 30-acre farm. The wagon ride includes the same package as the drive-thru and is $25 per person over the age of 3. Spaces are limited per wagon to allow for social distancing. Reservations are required for either.

Boo at the Zoo
Perfect for young children, Boo at the Zoo is a family-friendly Halloween trail through the Santa Ana Zoo. Walk through the zoo in costume as you enjoy the decorations and goody bags for the kids. Tickets are $15 for non-members over the age of 3 (members $10) and COVID safety measures, including masks and social distancing are in place.

Pirate's Cave Haunt
Join in an immersive yard display show with actors, special effects and more at the Pirate's Cave Haunt in Orange. The free show takes place every 10 minutes and can be viewed safely from the sidewalk. COVID safety measures include social distancing, mandatory masks, temperature checks for the actors. Recommended for ages 10 and up.

Hocus Pocus Drive-In Movie
Revisit the story of the Sanderson sisters as Starlight Movies in San Clemente presents Hocus Pocus on Halloween night. The drive-in theater is offering a safe trick-or-treating pass for children 13 and under. The pass includes four spooky art installations where children receive sealed candy and gift cards. For more information, visit the Starlight Movies Halloween Series.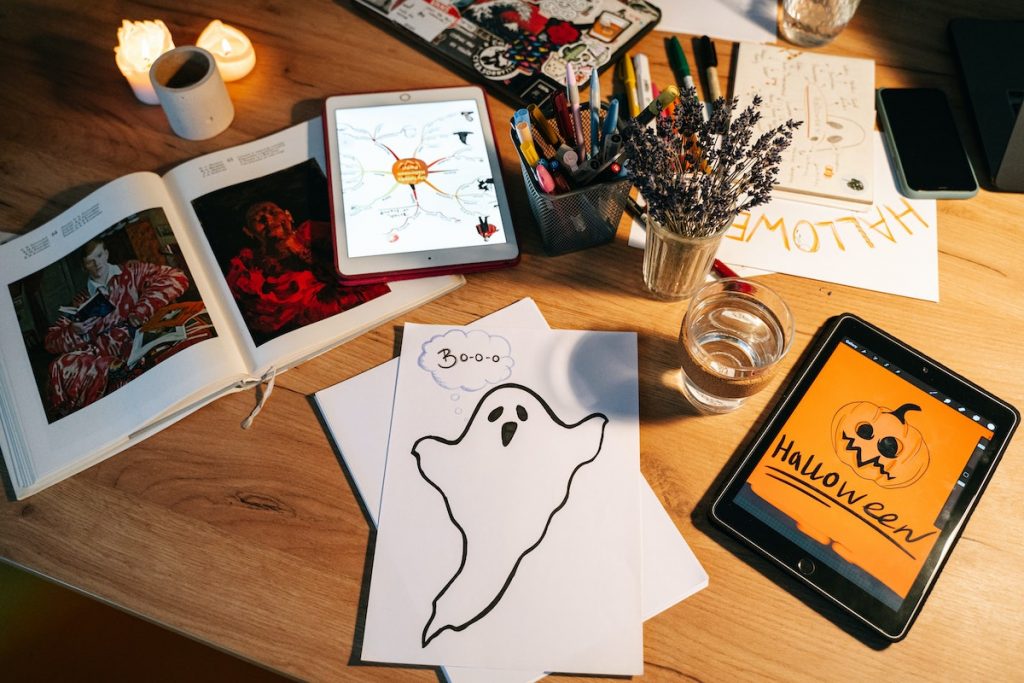 Spook-tacular Halloween Crafts
If you're more comfortable spending time at home this Halloween, but would still like something special to do, the Newport Beach Public Library is offering Spook-tacular Halloween Crafts to go. In addition to the grab-and-go crafts, available at any Newport Beach Public Library branch, the event includes a virtual costume parade and prizes.

Posted in Events
National Relaxation Day is August 15, but we think that any day you can relax is a reason to celebrate. Coming to Costa Mesa? Follow our guide to add a little zen to your visit. There are plenty of activities, shopping and dining open in Costa Mesa. Be sure to bring your masks because they are required. Can't make the trip? Don't worry. We have a relaxing virtual vacation as well.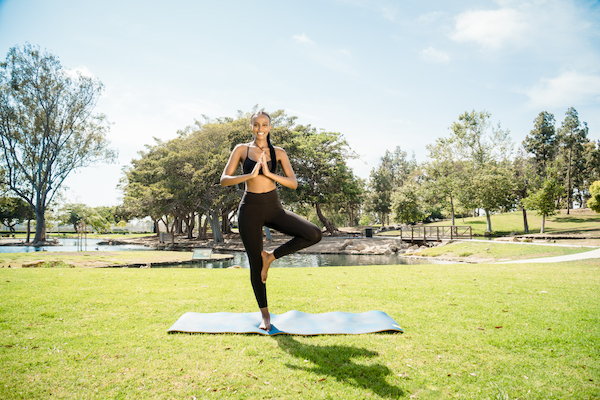 Play outside

Get outdoors from some fresh air and the beauty of Costa Mesa parks. TeWinkle Park is particularly serene, with a lake and soothing waterfall. It's the perfect backdrop to unwind with some yoga or reading. You can also hike or bike from Fairview Park or Talbert Regional Park to the beach.

If you're making it a mini-break and staying overnight, lounge by one of our Costa Mesa hotel pools. All of our hotels offer increased safety and cleanliness procedures.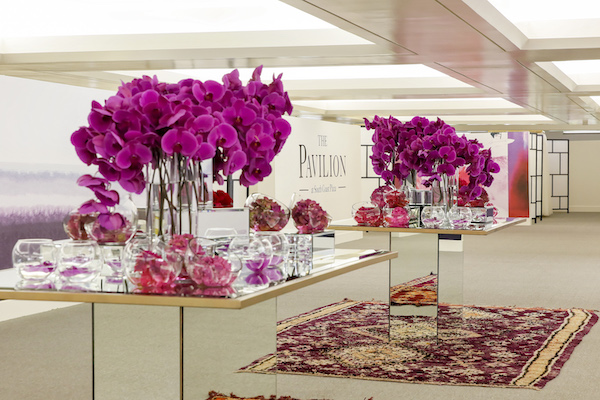 Shop in the open air

Indoor shopping may be closed, but Costa Mesa has a range of open-air shopping choices for everyone. The Pavilion at South Coast Plaza recently opened with 14 newly built suites on the second level of the North parking structure. You can pamper yourself with a private in-person shopping experience in elegant South Coast Plaza tradition. The Pavilion is available by complimentary appointment. Find out more information about reserving your suite, and participating boutiques, here.

Head over to The LAB and The CAMP for an array of small, local businesses in two unique settings. The LAB, which stands for "little American business," has a variety of shops including vintage clothing, zero waste and more. Across the street at The CAMP, you'll find stores that celebrate the outdoor, eco-friendly vibe.

For more information about which stores are currently open, visit our Costa Mesa Business Updates page.

Dine al fresco

Enjoy a delicious meal at one of Costa Mesa's acclaimed restaurants while staying safe with innovative dining options. AnQi unveiled an unparalleled dining experience with their "An the Garden" patio dining. Guests can dine on small plates, AnQi's signature dishes and Noodle Bar menu. Stay safe with the House of AN's "Extra Care and Contactless Service," which includes hermetically sealed silverware, UV blue-light wands and auto butler buzzers on each table.

Old Vine Kitchen & Bar recently opened OVKB The Roof, a beautiful rooftop dining space with socially distanced tables. Chef Mark McDonald also debuted an exciting new menu with wine pairing options by sommelier Kate Perry.
To find out which restaurants offer patio dining, as well as takeout and delivery, visit our open restaurants page.
Spending more time outdoors? After visiting the beach with your family or swimming in one of our hotel pools, cool off with the best milkshake in the country, a Dole Whip float, an açai bowl and more. Here is our list of sweet treats to grab in Costa Mesa this summer.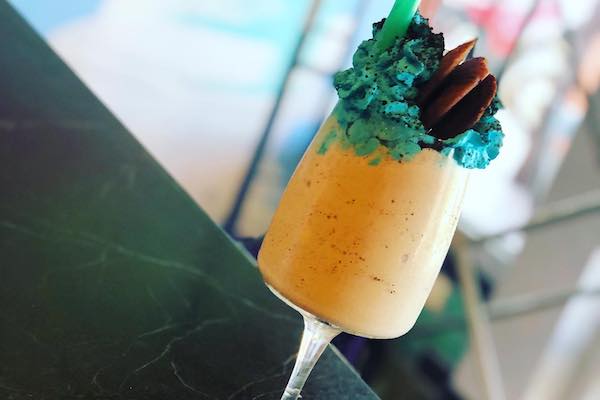 The Straw: Modern Milkshakes
Who wouldn't want to try the best milkshake in the country? Named #1 on the "Best Milkshakes in the U.S. List" by Travel + Leisure, The Straw serves up impressive milkshakes with "boozy" and dairy free options. Try "The Campfire," a s'mores milkshake with toasted marshmallows, chocolate and graham crackers. Be a kid again with "The Street," with cookies and French vanilla, inspired by everyone's favorite cookie-loving monster.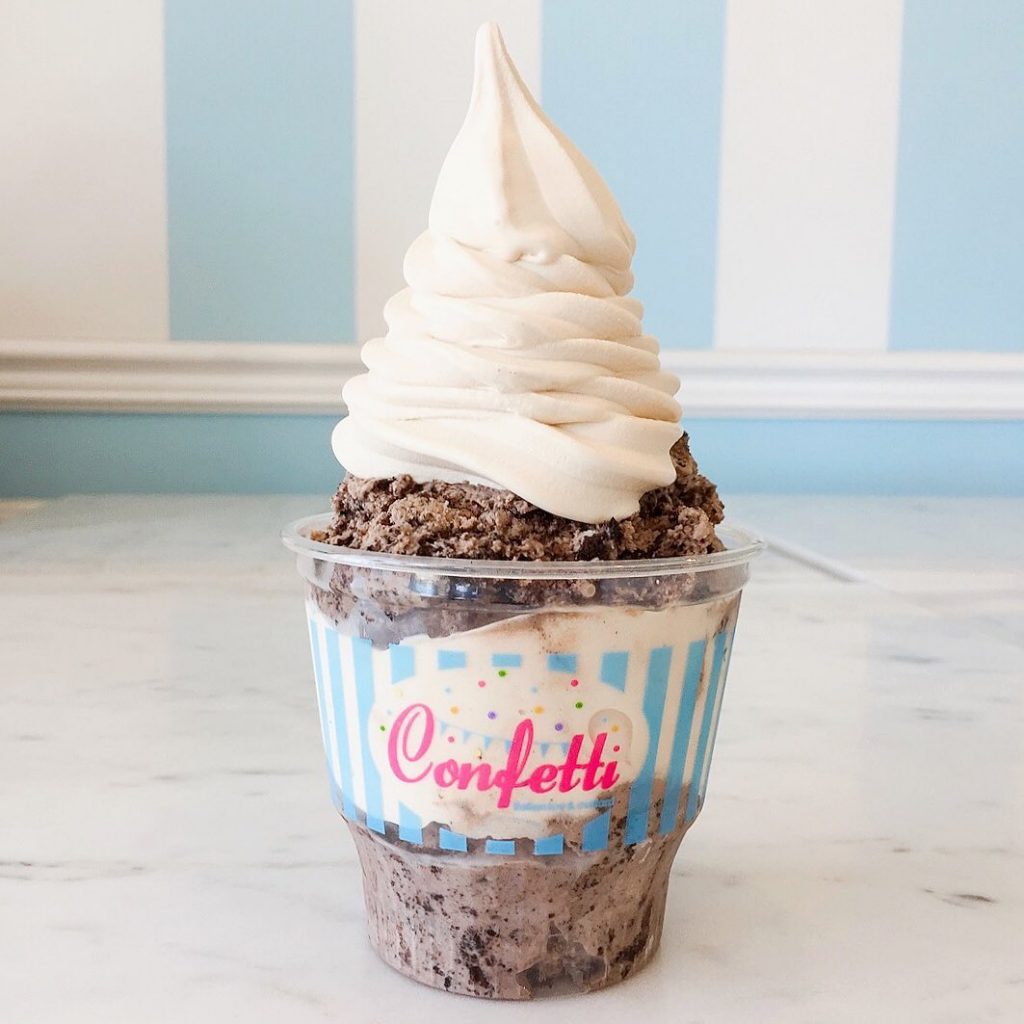 Confetti Italian Ice & Custard
In the mood for Dole Whip? Confetti Italian Ice & Custard serves the popular treat by the cup and as a float with pineapple juice. We recommend trying one of their signature parfaits, layering soft serve frozen custard with ice cream or Italian Ice. The cookie butter frozen custard and Oreo milkshake ice cream is a popular combination.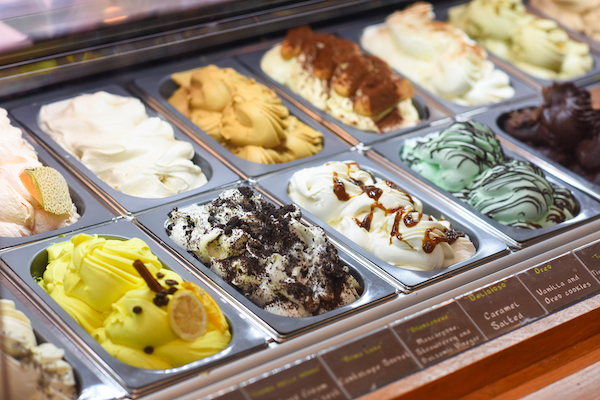 Vitaly
If your outdoor activities include shopping at The CAMP or The LAB, stop by Vitaly for some authentic gelato. The gelatos and sorbets are homemade using fresh ingredients and techniques from an Italian gelato school. Can't decide which flavor to get? Try a gelato flight, with 5 mini scoops. Find a favorite and you can take a pint home.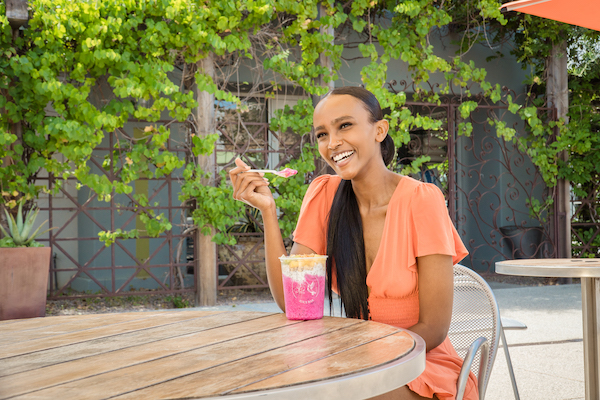 Birdie Bowl and Juicery
If you're looking for a healthy treat, Birdie Bowl and Juicery in SOCO & The OC Mix is a great option. Their menu includes açai and pitaya bowls, smoothies and date shakes. We like the açai classic bowl and the pitaya sunshine bowl. They're big enough to share as an afternoon snack too.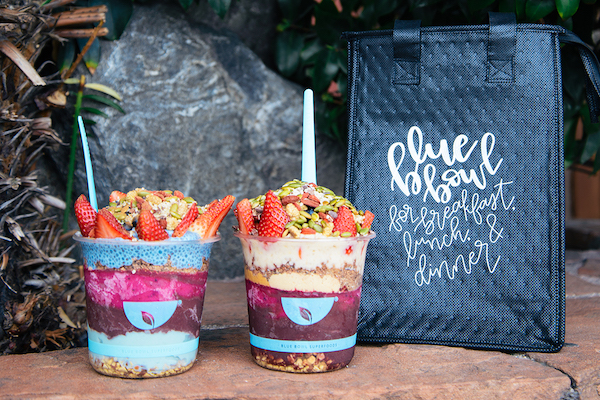 Blue Bowl Superfoods
While their menu isn't nearly as large as Birdie Bowl and Juicery, Blue Bowl Superfoods offers a customizable bowl with plenty of choices. Pick from an impressive list of bases, granolas, fruits, nut butters, toppings, sweeteners and powders. Too many options? Get the Lazy Blue, their signature bowl featuring açai, pitaya and blue chia pudding, along with a variety of fruits, toppings and honey.

It's a great time to get outside. Whether you're playing at the park with your pup or taking in the sculptures on our art walk, end your day in Costa Mesa with one of these sweet options. Check our open Costa Mesa restaurants page for updated information on takeout, delivery and patio dining options.

Posted in Food
Ready to get away, but don't want to go far from home? Costa Mesa is located 35 miles south of Los Angeles, in the heart of Orange County. With plenty of options open, you'll find something no matter what type of traveler you are. Make it a weekend getaway with one of our "Create Your Escape" hotel deals.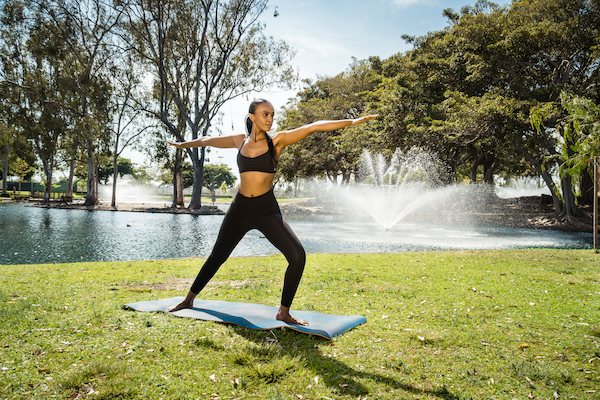 Go to the Park
With 30 parks of all sizes, Costa Mesa has plenty of outdoor space to enjoy. Fairview Park has trails for hiking, biking and horseback riding. There are also open spaces for flying kites or playing frisbee. Nearby Talbert Regional Park offers 9 trails, a BMX area and a pond. You can follow along the Santa Ana River Bicycle Trail straight to the beach. If you want a more relaxing atmosphere, head to TeWinkle Park. The lake and waterfall make a perfect backdrop for a picnic, an afternoon reading or some yoga. If you're traveling with a pup, TeWinkle is also home to Costa Mesa Bark Park for some off leash fun.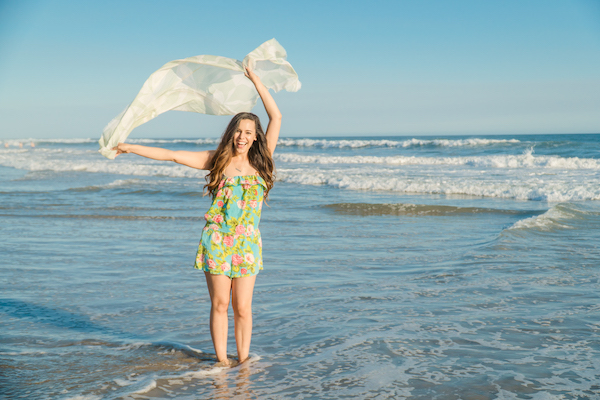 Take a Day Trip to the Beach
Take a short drive to one of our nearest beaches to soak up the Southern California sun. Known as Surf City USA®, Huntington Beach is popular for surfing, volleyball or just enjoying the view. It also has one of Southern California's only dog beaches. World-famous Newport Beach is home to The Wedge, an area where waves can reach up to 30 feet. You can spend the day surfing, sunbathing or even snorkeling. Both Huntington Beach and Newport Beach have fire pits for bonfires, concessions and more.
Please note: Beaches are closed 4th of July weekend.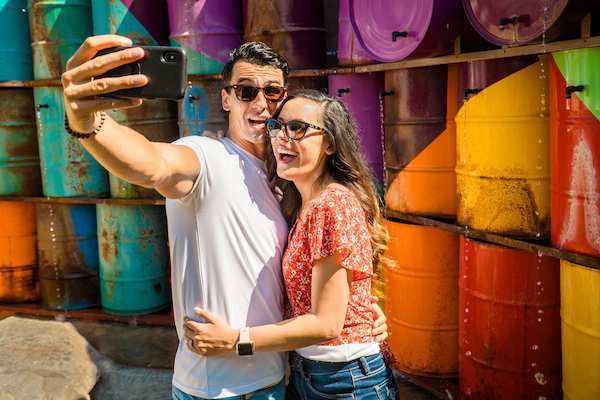 See the Arts
Costa Mesa is the City of the Arts™ and you'll find plenty of art around the city. Take a stroll around Segerstrom Center for the Arts, South Coast Repertory and South Coast Plaza on the Costa Mesa Art Walk. You'll discover more than 20 sculptures, including California Scenario by the acclaimed sculptor Isamu Noguchi. You'll find art throughout the city too. Even our utility boxes celebrate art. Be sure to snap a selfie in front of one of Costa Mesa's many murals. If you're on Instagram, be sure to tag us for a chance to be featured on #MuralMonday.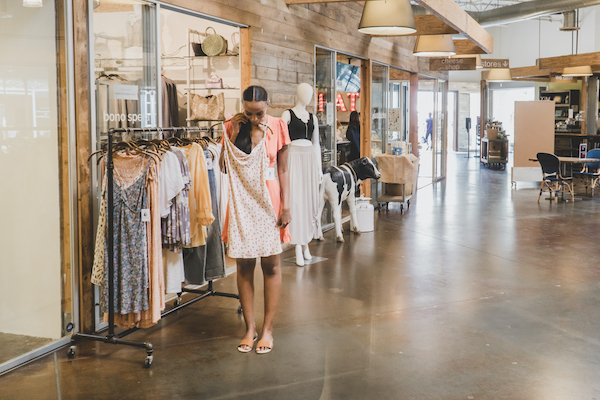 Enjoy a Little Shopping
A trip to Costa Mesa wouldn't be complete without a stop at South Coast Plaza. It's one of the largest shopping destinations on the west coast, with 250 boutiques and 30 restaurants. From designers, like Dior and Gucci, to department stores, like Nordstrom and Saks Fifth Avenue, South Coast Plaza is a shopper's dream. There are even two Sephora locations! Find out about their new health and safety procedures here.

Looking to shop small? We have options for you too. Visit The LAB Anti-Mall, which celebrates the "little American business," with independent retailers and restaurants. Across the street you'll find The CAMP, an eco-friendly retail space with lots of food options.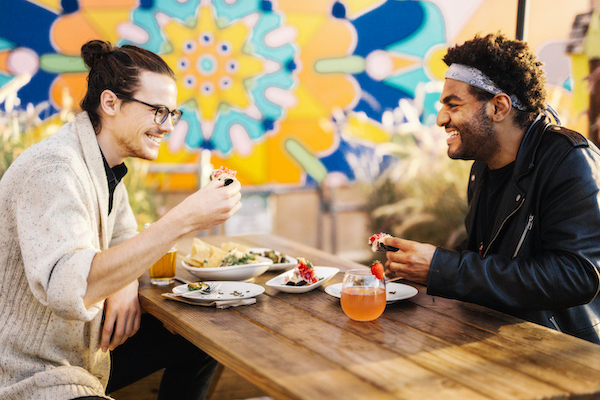 Eat Award-Winning Food
Stop in TERRACE by Mix Mix at South Coast Plaza for a delicious lunch on a lush patio where you'll feel you've escaped into your personal oasis. Acclaimed chef Ross Pangilinan has crafted a menu of shared and small plates so you can try his popular Pork Cheek Adobo and Albacore Tostado, as well as a variety of pizzas, meats and cheeses. Grab Top Chef winner Richard Blais' Southern California-style fried chicken on your way to the park or beach at The Crack Shack. Fellow Top Chef alum Amar Santana has two Costa Mesa restaurants, Vaca and The Hall: Global Eatery. You can also get food takeout at chef Carlos Salgado's Michelin-star Taco María. Find our full list of open Costa Mesa restaurants here.

Want more suggestions? We've created itineraries for solo, couple, family and pet-friendly travel. No matter what you choose to do during your visit, be sure to follow California state guidelines and wear a mask, practice social distancing and frequently wash your hands. For more information on how Costa Mesa is doing our part to keep you healthy, visit our hotel safety and cleanliness procedures page.
Posted in Food, Hotels, Misc, Music & Art, Shopping