Travel Costa Mesa Blog
Posts Tagged 'costa mesa'
We love the holidays in Costa Mesa! It's the perfect time to spend with loved ones and make memories together. Get into the holiday spirit with these festive holiday events. Make it a weekend getaway with our holiday hotel packages!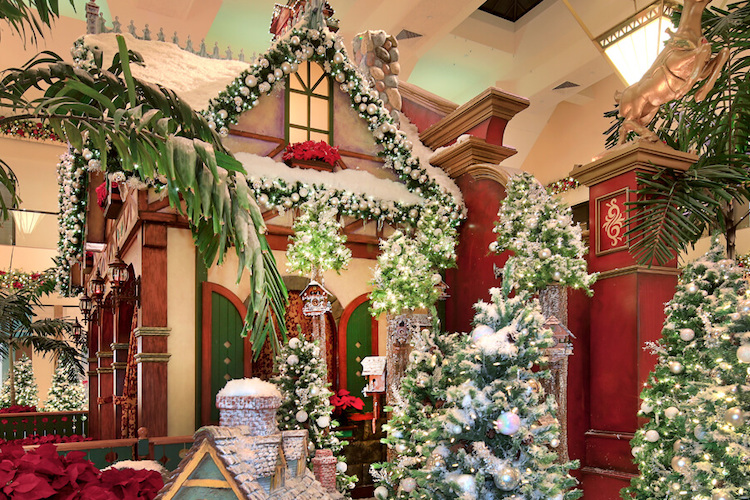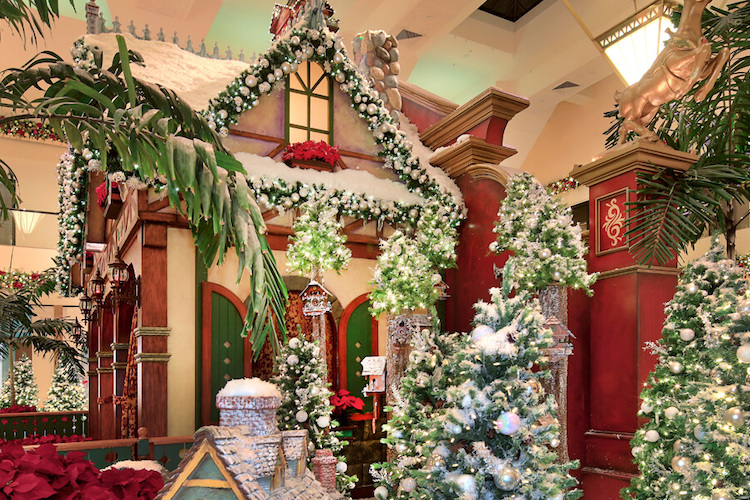 Holidays at South Coast Plaza

Visit Santa at Santa's Village & The North Pole November 22 through December 24 in the Macy's Home Store Wing of South Coast Plaza. There are crafts and activities for children. Photo packages available starting at $15, or bring your own camera for $10. You can also ride the Reindeer Carousel in Carousel Court or Santa's Express Train in the Macy's Home Store Wing for $1.

Holidays by Design

Stop by SOCO & The OC Mix on Saturdays from November 30 to December 21 for Holidays by Design. Listen to live music while you shop and dine at The OC Mix. There's also storytime with Mrs. Claus, followed by art and crafts. Each week features a different storybook and craft project to take home. The event is free, but tickets are required for storytime.

The Polar Express

The Polar Express comes to Costa Mesa on December 7 from 10:00 a.m. to 1:00 p.m. Kids can ride the train, write letters to Santa and get their pictures taken with him too. There are also other fun activities like face painting, cooking decorating and ornament making. This event is free.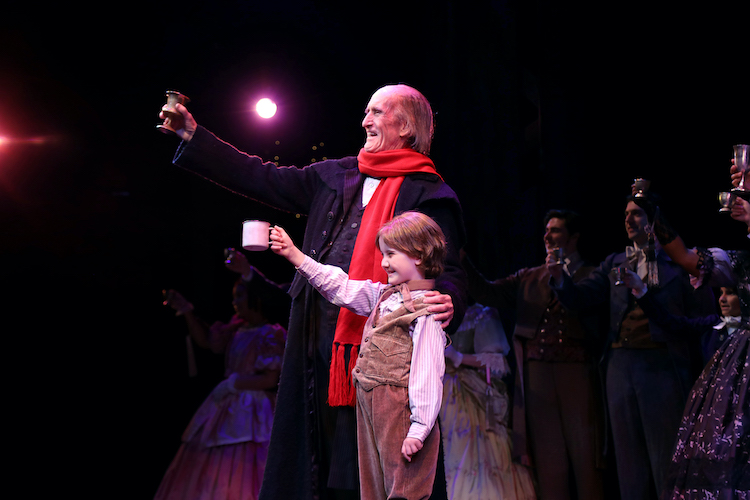 A Christmas Carol

The 40th annual South Coast Repertory production of Charles Dickens' "A Christmas Carol" is a holiday tradition. Step back in time to Victorian-era London as Tiny Tim, the Cratchit family and the Ghosts of Christmas past, present and yet-to-come teach Ebenezer Scrooge the meaning of Christmas. See Hal Landon Jr. take his final bow as Scrooge November 30 to December 24. Tickets are limited.

Snoopy House

The Snoopy House display, now in its 50th year, attracts an estimated 80,000 visitors annually. See the Peanuts gang as they celebrate the holidays, enjoy live music and train rides for kids. Children and families can also get their photos with Santa, who visits nightly at 6. Snoopy House is available for viewing from 5:30-9:00 p.m. December 13-22 at Costa Mesa City Hall. This event is free.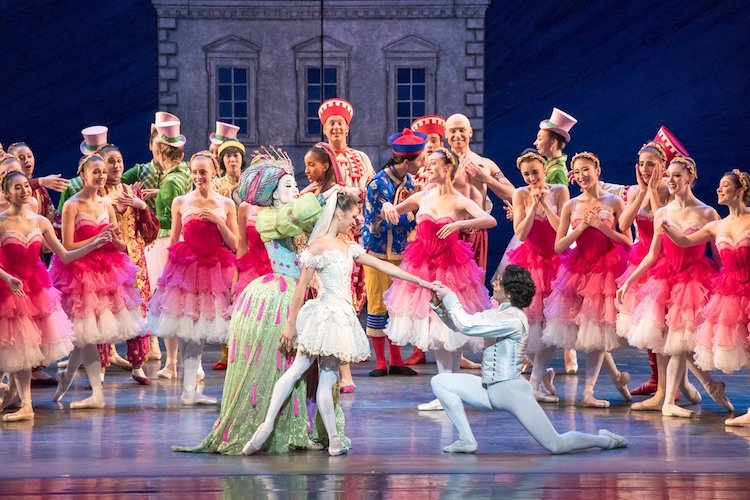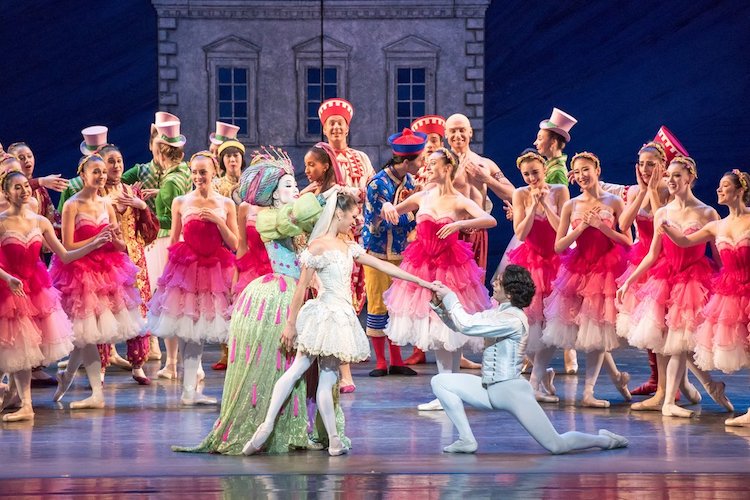 The Nutcracker

Costa Mesa has three productions of Tchaikovsky's "The Nutcracker" this holiday season! "The Nutcracker" for Kids, with two performaces on December 7, is a shortened version featuring a grand finale sing-along and a visit from Santa. There are also free activities at each performance including an instrument petting zoo and opportunities to meet Pacfic Symphony musicians.

With an impressive cast of over 100 performers, the American Ballet Theatre production will have sugar plum fairies dancing through your head. The featured performers alternate, so be sure to check the schedule before booking your tickets. The ABT "The Nutcracker" runs from December 13-22.

The Duke Ellington Orchestra will dazzle audiences with Duke Ellington's "Nutcracker" on December 15. Arranged by Duke Ellington and Billy Strayhorn, this performance combines the Tchaikovsky score with the jazz. The Duke Ellington Orchestra is the only ensemble carrying on the tradition directling from Duke Ellington.

Holidays Around the World

The Julianne and George Argyros Plaza becomes a winter wonderland for "Holidays Around the World" from 11 a.m. to 4:30 p.m. December 14-15. Live performances celebrate global holiday traditions like Chinese lion dance, Indian Bollywood dance, German holiday folk dances and Mexican ballet folklorico and more. The festivities also include rides on the Holiday Express train, seasonal crafts and snowfall. This event is free.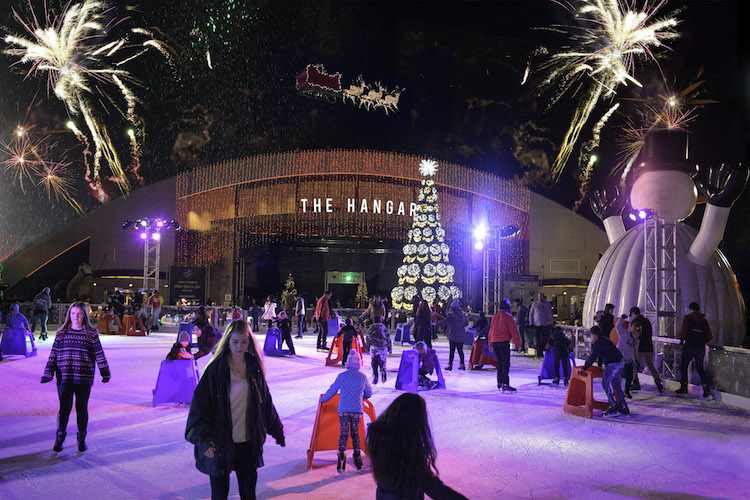 WinterFest OC
Did you know you can ice skate and watch snowfall in the heart of Orange County? Returning for its fifth year, Winter Fest OC brings a magical winter experience to the OC Fair & Events Center from December 19 through January 5. The immersive event includes a Victorian village, ice skating trail, carnival rides, entertainment and visits by Santa. This year, there's also Winter Fest After Dark with drink specials, live music and more.
There are so many holiday events in Costa Mesa that we can't fit them all into one blog. To find all the events, check out our calendar. You can also download our Visitor Guide for more things to do and see in Costa Mesa and Orange County. Stay for more festive fun with our holiday hotel deals.
Posted in Misc
Finding the perfect gifts during the holidays can be stressful. What if shopping for gifts were just as fun as watching loved ones open them? Forget online shopping. Costa Mesa has everything from luxury shopping to one-of-a-kind boutiques. So grab your best shopping partner and head to Costa Mesa for a relaxing getaway with our holiday hotel deals!

Where to Stay
We love to shop in Costa Mesa and our hotels know it. Stay at Hilton Costa Mesa and enjoy their South Coast Shopping Package, which includes the South Coast Plaza VIP Passport and complimentary valet parking. Plan to do some serious shopping? The Westin South Coast Plaza offers a Shopper's Delight package, complete with $100 gift certificate to South Coast Plaza. There's even a bridge that connects to the shopping center. If you're making a weekend of it, we've partnered with Residence Inn by Marriott to include a $100 South Coast Plaza gift certificate in their Shop and Stay in Costa Mesa package.

Where to Shop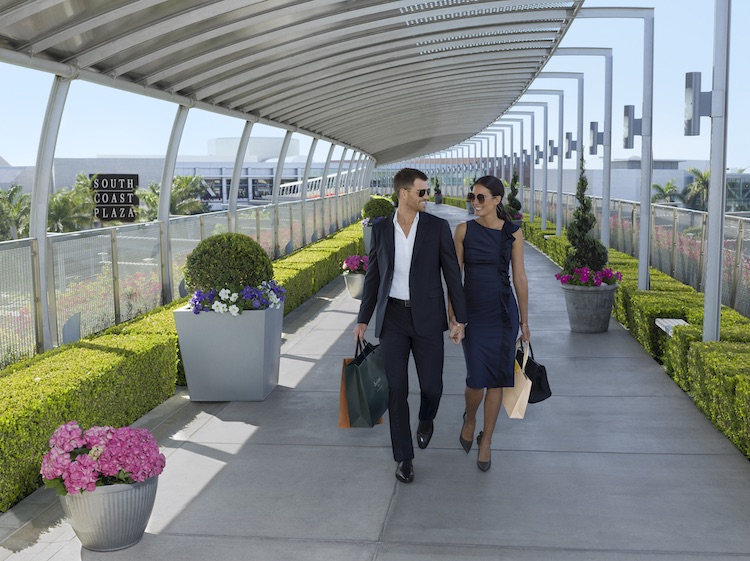 South Coast Plaza is the largest shopping center on the West Coast with over 250 retailers and 30 restaurants. They have designer boutiques, large department stores and both Apple and Microsoft stores. If you have a variety of people to get gifts for, or want to do all of your shopping in one place, then this is your destination. They're open 8 a.m. until 10 p.m. on Black Friday too. Plus, you can relax at the full-service Spa Nordstrom after you've finished shopping.

If Small Business Saturday is more your thing, we have shopping for you too. Go to Savory Spice Shop, The Cheese Shop, The Mixing Glass or We Olive & Wine Bar in SOCO & The OC Mix for the cook or cocktail enthusiast in your life. You can also check out their artisan boutiques and grab a bite or some coffee while you're there.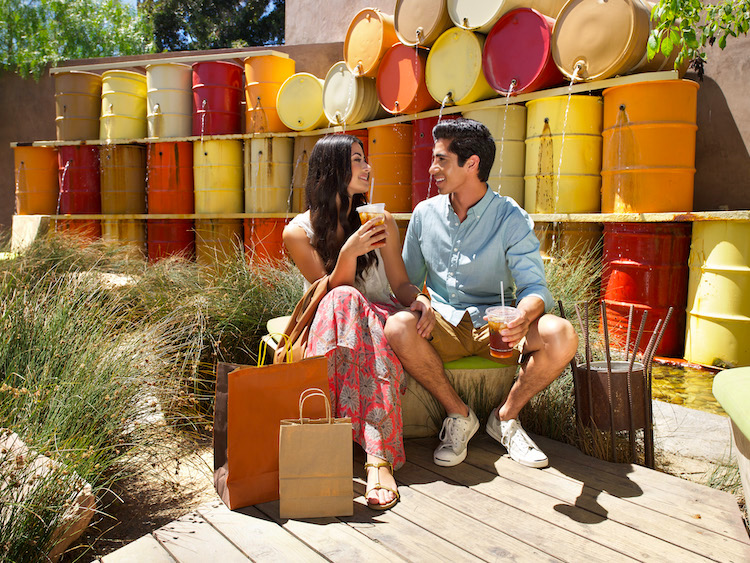 Just a short drive away is The LAB, which is celebrating its 25th year of "anti-mallism." The LAB (Little American Business) is just the place to find the perfect original and unconventional gift. Walk in to Prism Boutique for homeware, clothing and accessories or over to May Martin for handmade jewelry.
Across the street from The LAB is The CAMP, an eco-friendly retail center dedicated to healthy living and local community. Stop in SEED Peoples Market for home goods, outdoor gear, footwear and accessories. Purre Boutique and Baskets of Gold carry apparel and accessories, along with vegan and organic products. For a unique gift option, try Organic Designs by Aggelige for succulent arrangements, air plants, terrariums or cacti.
You can find something for everyone on your list—including yourself—in Costa Mesa. Want more suggestions on how to spend your Costa Mesa getaway (including a peek inside the South Coast Plaza VIP Lounge)? Check out these recommendations from Obsessed by Portia, Marcie in Mommyland and Maple Leopard.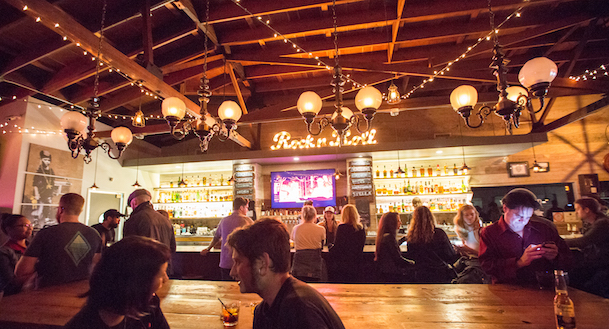 Want to experience the best of Costa Mesa's nightlife while you're here? You'll have plenty of opportunity! From one of the country's best dive bars to electronic dance music venues and everything in between, Costa Mesa has a nightlife scene for just about any traveler.
Bars for Live Music
The Wayfarer brings some of the best local bands to the stage on Costa Mesa's Westside. The venue offers up a laid-back bar vibe, with a full kitchen and bar making it the perfect place for a happy hour bite followed by a show.
On the Eastside of the city, The Country Club is an upscale bar and restaurant with a dedicated stage and dance space. Live music begins in the evening during the week and during brunch hours on Saturdays and Sundays. And if you're feeling thirsty in the afternoon, daily happy hour starts at 2 p.m.!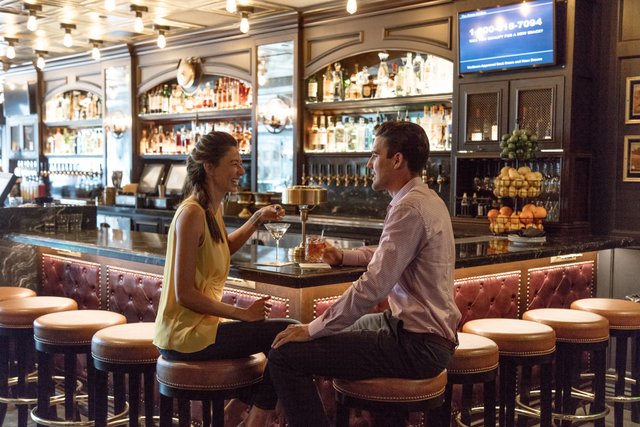 Keys on Main at The Triangle offers an entirely different experience as one of Orange County's most popular dueling piano bars. It's the perfect place to grab a beer with friends or celebrate a party and enjoy a constantly changing, impressive show.
For jazz, head to Barley Forge Brewing Co. on Thursday evenings for a casual evening of jazz, brews and food in the brewery's tasting room on the Costa Mesa Beer Trail.
Bars and Lounges for Dancing
If your goal is to dance the night away, there are plenty of venues in Costa Mesa that offer live DJs weekly. At The Triangle, Time nightclub offers a spectacular light show in a 13,000 square-foot space, in the look and feel of a Vegas club. Enjoy celebrity DJs, bottle service, and definitely come dressed to impress. Mansion OC is another spot in the trendy SoBeCa district, including a pool table and outdoor lounge along with live hip-hop Saturdays. On a smaller scale, Casa, Commissary Lounge and Mesa all bring in live DJs to create the perfect night out atmosphere.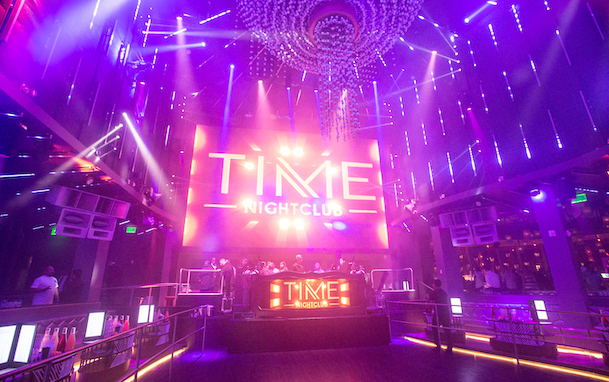 Laid Back Vibes
If you're looking for a neighborhood bar kind of feel, try any tasting room on the Costa Mesa Beer Trail, Ruin Bar at The LAB, The Harp Inn or Goathill Tavern. Goathill is famous for its more than 100 beers on tap and its dive bar atmosphere, complete with peanut shells crunching underfoot.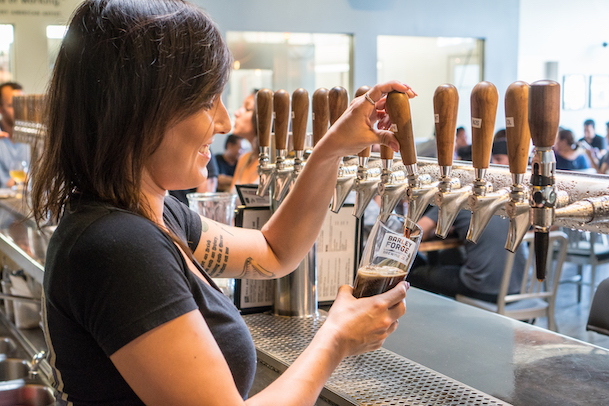 Upscale and Modern
If your drink of choice is a martini, you might lean a little more on the upscale side of Costa Mesa's nightlife. Silver Trumpet, Mastro's and Water Grill are all perfect options for a subdued ambiance to relax with a date or friends while enjoying a perfect craft cocktail or high-end wine.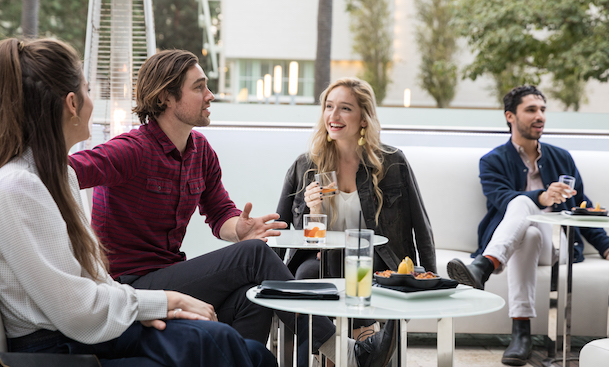 LGBTQ Friendly
This summer will bring a second LBGTQ-specific nightlife destination, Strut, to Costa Mesa Westside. Strut aims to be a completely inclusive playground for all while paying homage to one of America's most colorful eras, the '80s. In the meantime, there's always Tin Lizzie, Orange County's premier gay bar with a cozy and welcoming atmosphere.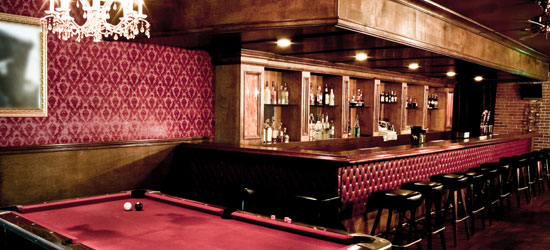 What's your favorite spot for Costa Mesa nightlife?
Posted in Misc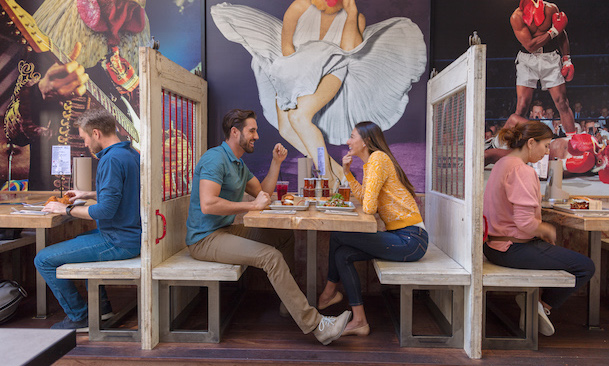 Whether you're staying for a weekend shopping escape, a girls getaway or for its proximity to spectacular Orange County beaches and the Disneyland® Resort, Costa Mesa's neighborhoods have plenty to explore! Take a quick tour of each unique neighborhood to start planning your itinerary.