Travel Costa Mesa Blog
Archives for Shopping
Costa Mesa is a proudly diverse city that offers a unique experience for visitors. Within the city you can find a variety of small businesses, the largest shopping destination on the west coast, street art and a world-class performing arts center. The cultural influences throughout Costa Mesa can especially be seen through the dining and small businesses that make up the city. In honor of Asian American and Pacific Islander (AAPI) Heritage Month, we're highlighting some of the AAPI restaurants and businesses in Costa Mesa here and on social media. Follow us on throughout the month to see even more AAPI restaurants and businesses in Costa Mesa.

The LAB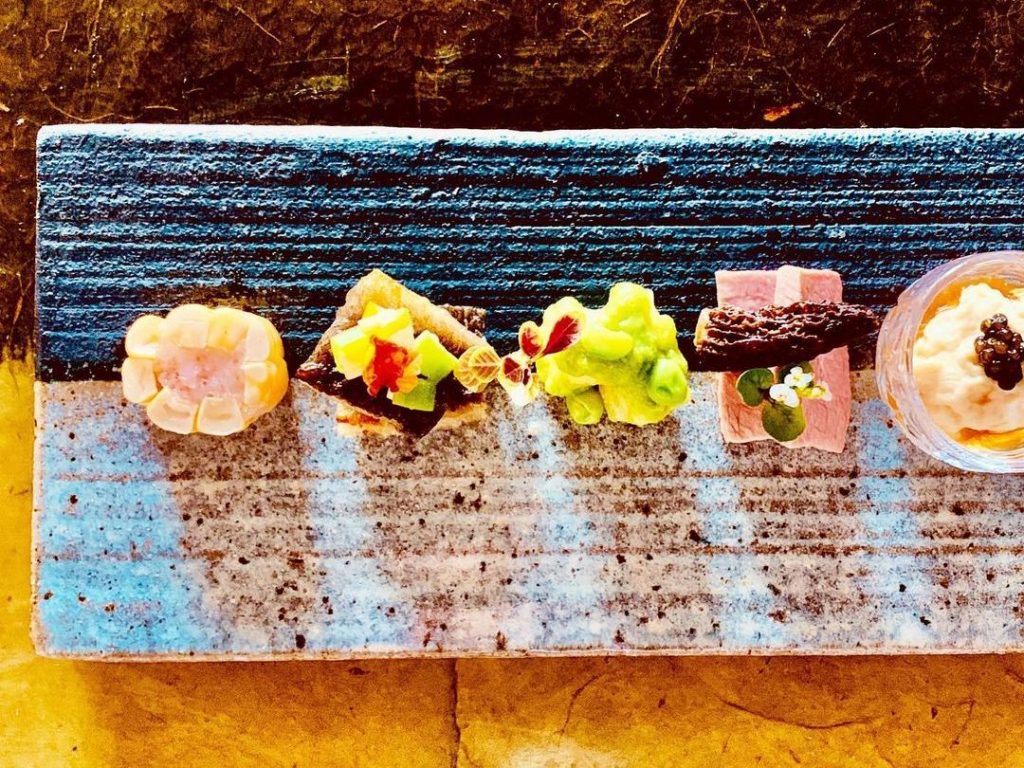 Hana re
Every seat is at the chef's table at this one-of-a-kind Michelin Star restaurant. With only 2 tables, and 10 seats, Hana re is more than a sushi bar. It's a truly unique Costa Mesa experience.You'll dine from one of the omakase menus and enjoy watching chef Atsushi Yokoyama prepare his exquisite dishes. If you're planning to visit Hana re during your Costa Mesa getaway, check with the restaurant about reservations early.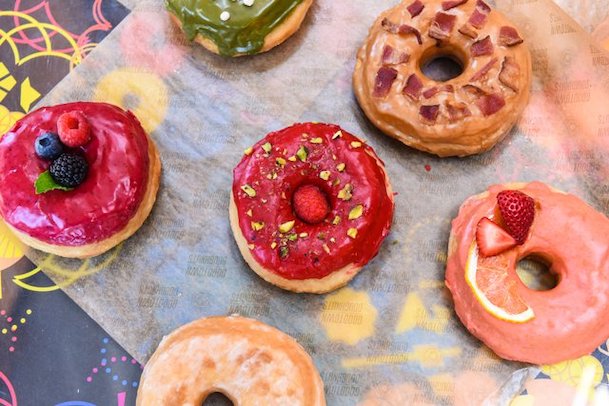 Good Town Doughnuts
Try the handcrafted brioche donuts in flavors like raspberry pistachio, hibiscus or Nutella. There are plenty of vegan and gluten-free options. Good Town Doughnuts uses high quality ingredients such as organic sugar, pure maple syrup and fresh fruit.

Blends/Carve
Originally from Japan, owners Tak Kato and Mike Toe blend international taste with global products, including apparel and accessories. They'll also be opening Kuro Pizza at The LAB soon.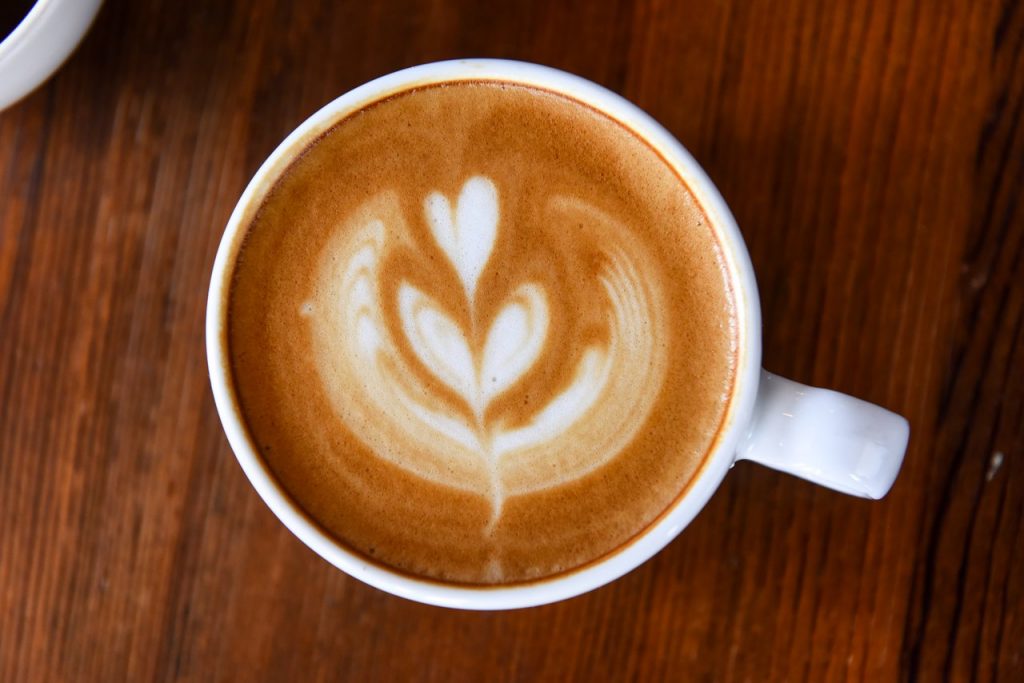 Nook Coffee Bar
Nook Coffee Bar serves signature drinks such as the Spanish latte, honey lavender latte and honey oat latte. Grab a specialty coffee to enjoy while sitting at one of The LAB's outdoor tables.

The CAMP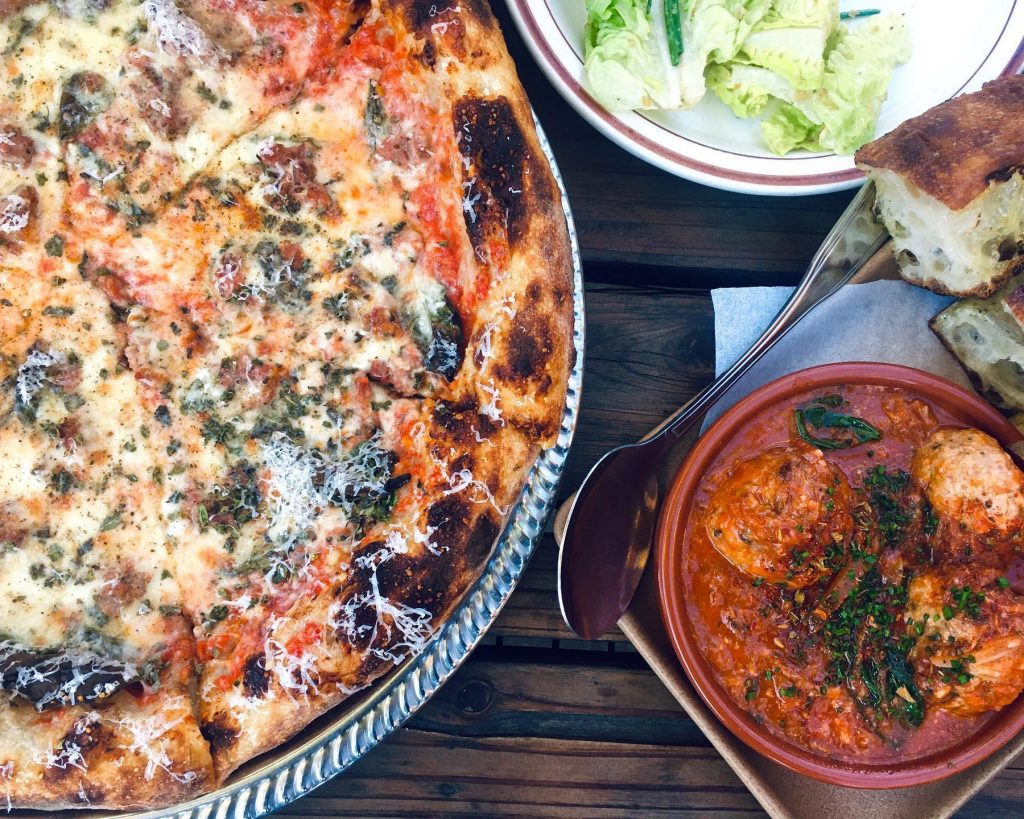 Folks
From partners Chloe Tran and chef Joey Baugh, Folks has already won accolades in its first two years. The naturally leavened pizza dough, along with the rest of the menu, makes Folks a must visit in Costa Mesa. The meatballs with pork cheek gravy are delicious, as are the chicken wings with Italian fish sauce, calabrian chilies, parsley and lemon.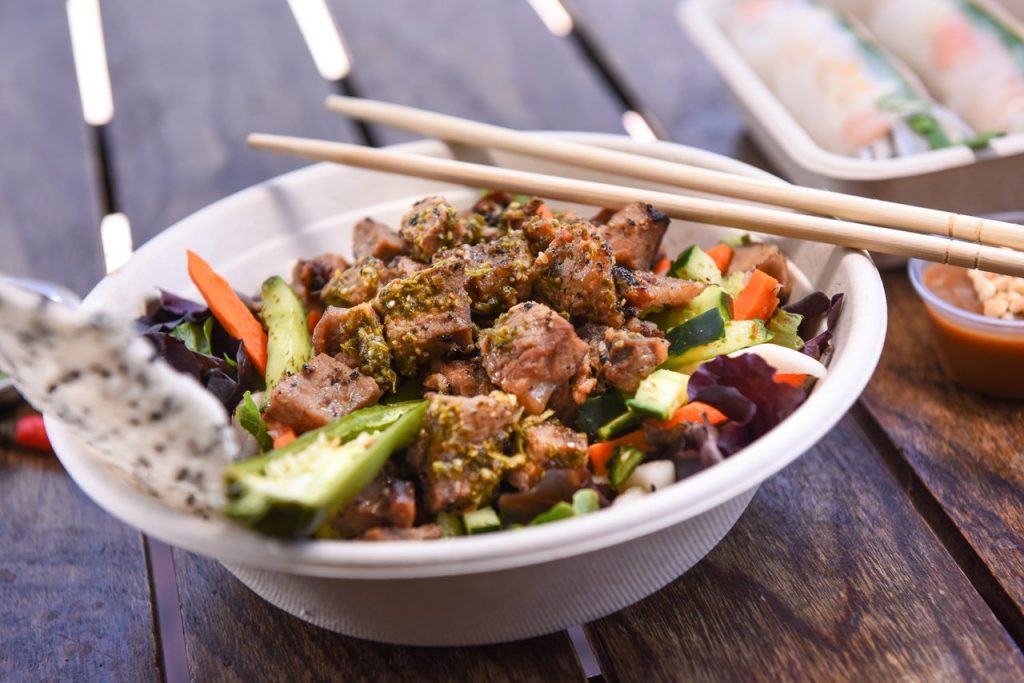 East Borough
Enjoy Vietnamese street-cart style foods, such as bánh mi sandwiches, spring rolls or bo kho stew at East Borough. Everything is packaged for takeaway, so you can grab a spot at one of The CAMP's many outdoor seating areas and take in the view.
South Coast Plaza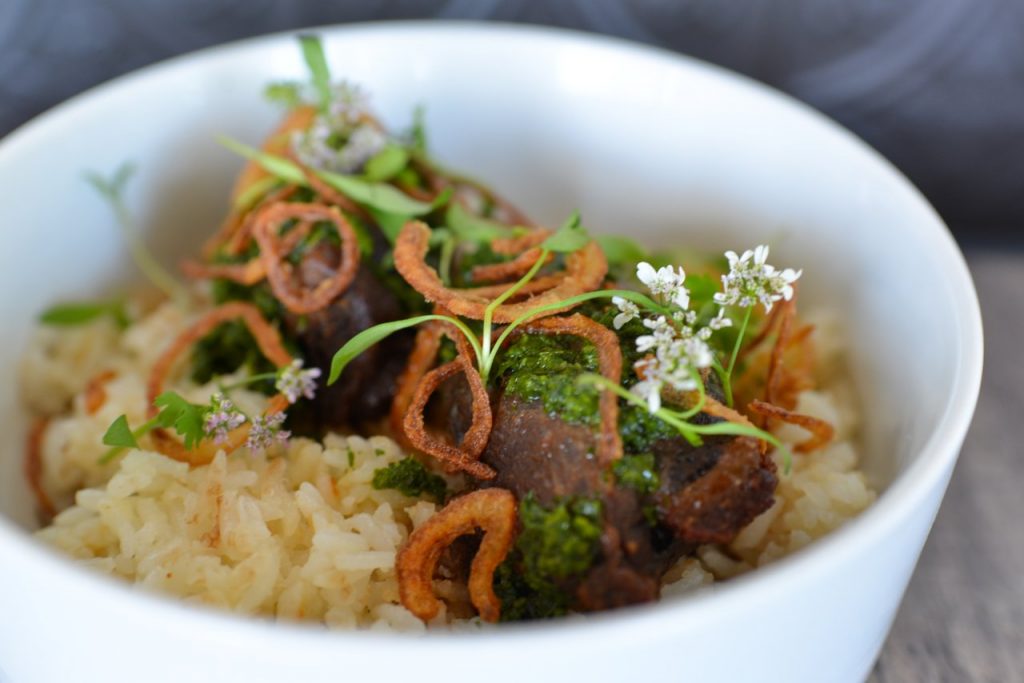 Terrace by Mix Mix
Chef Ross Pangilinan's eclectic menu at TERRACE by Mix Mix is inspired by Italian, French and modern Filipino flavors. The pork cheek adobo and the bone marrow pizza are always popular. We recommend trying one of his pre-fixe menus.

Royal Khybar Fine Indian Cuisine
Located across Sunflower Ave., in South Coast Plaza Village, Royal Khybar Fine Indian Cuisine offers modern and classic dishes. The menu is prepared with locally grown produce, fresh spices, handcrafted cheese and yogurt.

AnQi Bistro
AnQi Bistro is the noodle bar and bistro concept by House of AN, of Crustacean fame. Popular dishes include filet mignon potstickers and pan-roasted lobster. There's also a secret kitchen menu with some of House of AN's famous dishes such roasted crab and famous garlic noodles.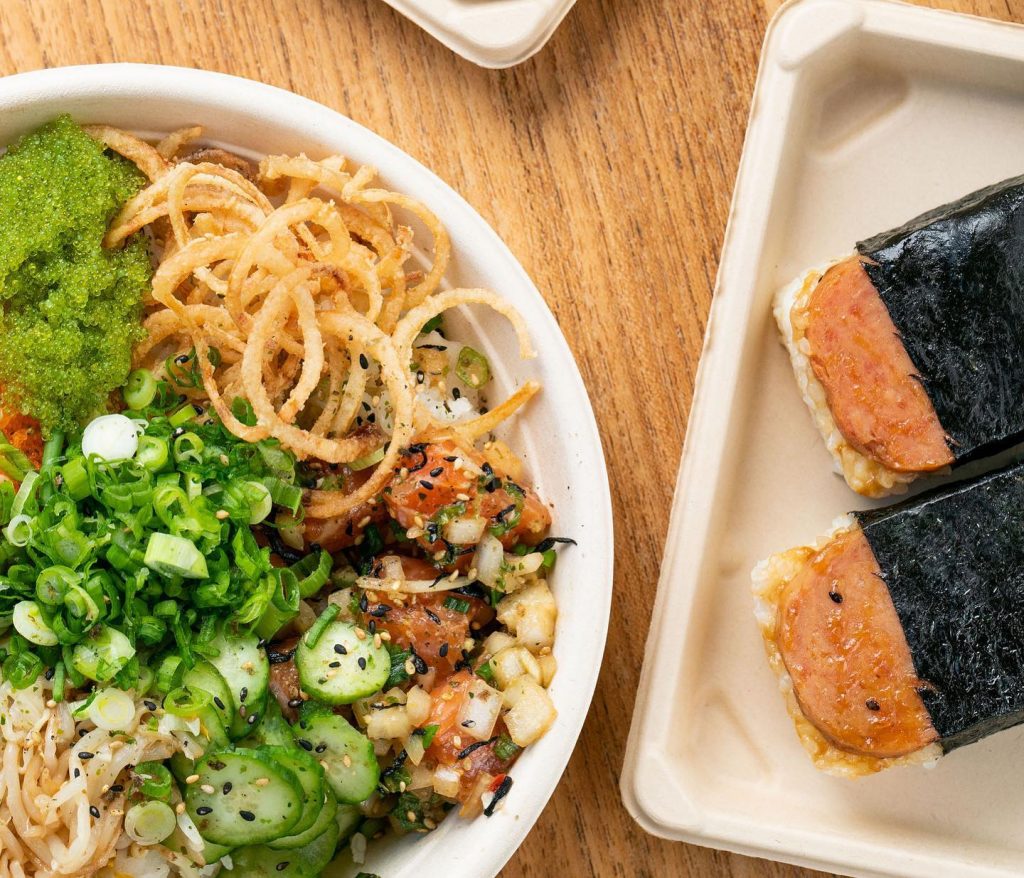 Poke Bar at The Hall: Global Eatery
The popular Hawaiian dish gets the Top Chef treatment at The Hall: Global Eatery from chef Amar Santana. Build your bowl with choices of base, protein, toppings and sauce.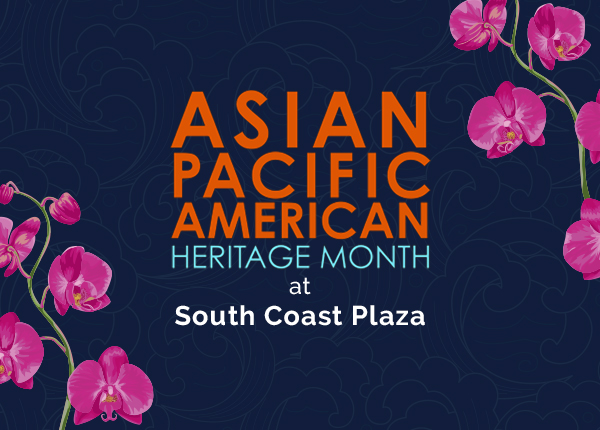 Learn more information about AAPI month at South Coast Plaza here.
You're independent and ready to travel. You want to go someplace fun, safe and close to home. Hop in the car and head to the heart of Orange County. Whether you're coming for a weekend getaway or a mid-week retreat, Costa Mesa is the perfect destination for your next solo trip. Before you make plans, be sure to check out our hotel deals.

Relax at the beach
Fall may be here, but the weather is still warm enough to head to the nearest beach. If you want to stay active, start off at one of our beach-adjacent parks and hike or bike to the beach. Otherwise, Orange County beaches are just a short drive for our hotels. Nothing says getaway quite like a day at the beach. We recommend getting a Sidecar donut to take with you.

Go on the Costa Mesa Art Walk
Costa Mesa is the City of the Arts® and no stay would be complete without seeing some of the art the city has to offer. Enjoy your solitude by getting outside and socially distancing on the Costa Mesa Art Walk. Stroll along our self-guided path to see the unique sculptures, as well as the area around Segerstrom Center for the Arts and over to South Coast Plaza. It's all about you, so take your time.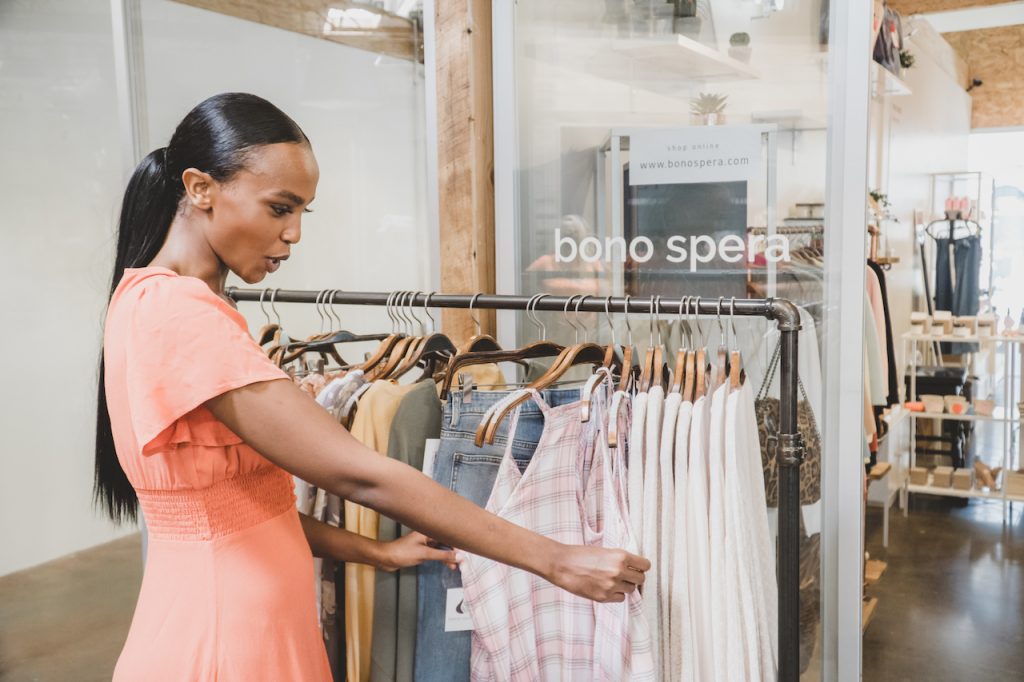 Shop at SOCO & The OC Mix
From Michelin star dining to boutique shopping, SOCO & The OC Mix is a must for a solo trip to Costa Mesa. Make some you-time by shopping small boutiques like Local Fare, The Mixing Glass or Bona Spera. Sit outside to sip award-winning Portola Coffee Roasters. Grab takeout from Michelin star Taco Maria. The indoor/outdoor space is great for exploring the shops before relaxing at a quiet table.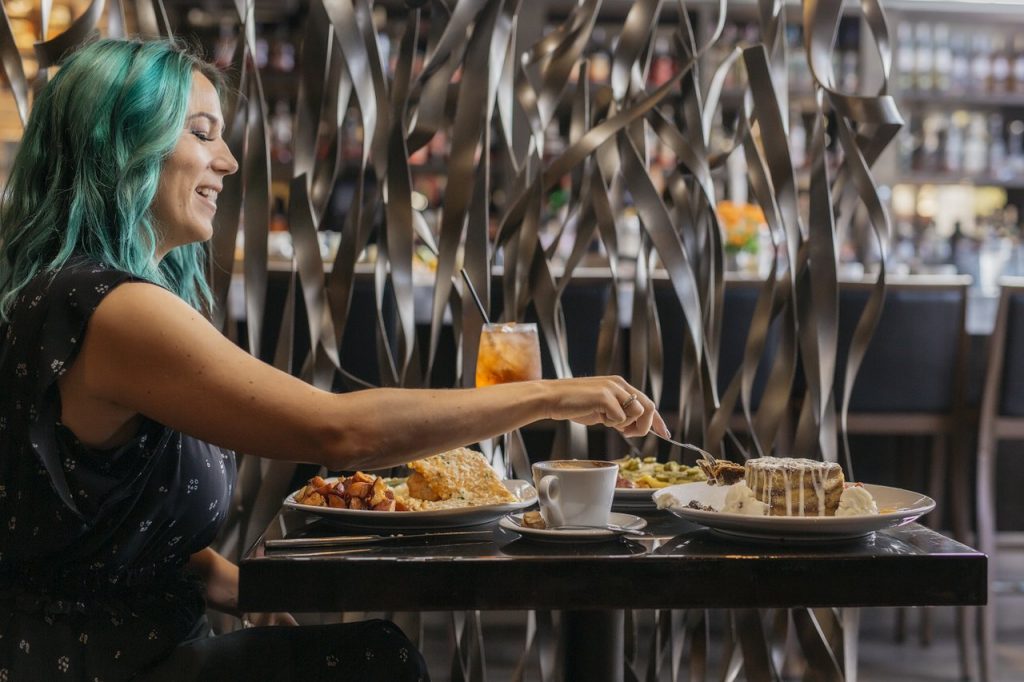 Dine at The CAMP
There are tons of amazing restaurants in Costa Mesa. We recommend visiting The CAMP at least once during your stay. The eco-friendly campus is home to great dining. Old Vine Restaurant & Bar has delicious food and extended patio seating, including OVKB The Roof. Stopping by for Sunday brunch? Definitely try the Baked Caramel Apple French Toast. When you're done, walk across the street to The LAB Anti-Mall for more unique shops, restaurants and Instagram-worthy pics.

Stay safe at our hotels
Our Costa Mesa hotels make your health a priority. They've put into place new safety and cleanliness standards, so you can have peace of mind. Some hotels––such as Avenue of the Arts, a Tribute Portfolio Hotel, and Ayres Hotel––have restaurants with patio dining open. No matter which hotel you choose, be sure to ask the front desk for the Travel Costa Mesa QR code for our event highlights for that week!

Come to Costa Mesa for a mid-week break or a weekend adventure. There's plenty to do safely while you're here. Want more ideas? Visit our Create Your Escape page for a solo itinerary, hotel deals and more.

Posted in Food, Hotels, Music & Art, Play, Shopping
School may be back in session, but with warm weather and newly reopened businesses in Orange County, we can't wait to get back to one of our favorite Fall activities–shopping. Costa Mesa is home to South Coast Plaza, one of the largest shopping destinations on the West Coast, as well as the first anti-mall, The LAB, and other unique options to shop small. Find out why fall is the perfect time to take a break to shop in Costa Mesa. Coming to stay? Take a look at our Create Your Escape hotel deals.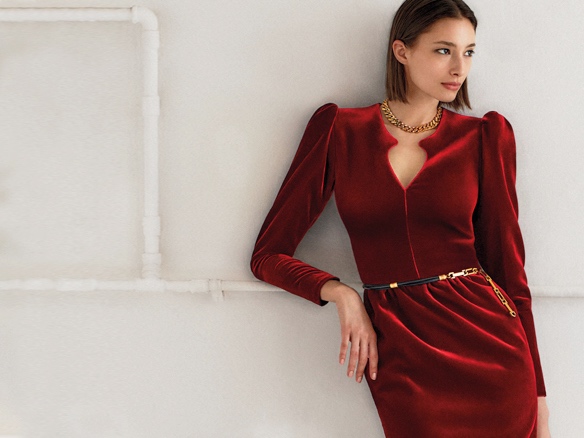 South Coast Plaza
For the 19th year, South Coast Plaza and Angelitos de Oro are partnering to present the Angelitos Card. Cardholders get 20% off at over 80 boutiques and restaurants. Proceeds from the sale of the card ($60) benefit Big Brothers Big Sisters of Orange County and the Inland Empire. We love that the Angelitos Card discount applies to the latest fall fashions, not otherwise on sale. If you're planning on shopping at South Coast Plaza this fall, we recommend coming during Angelitos Week, September 24-30.

South Coast Plaza has been innovating safe ways to shop, from their attention to health and safety indoors to debuting alternative shopping experiences The Pavilion at South Coast Plaza and SCP2Go. The Pavilion at South Coast Plaza features 14 open-air suites where guests can shop select participating boutiques by appointment. For those who prefer to remain contactless, SCP2Go offers curbside pickup at participating shops and restaurants. The process is easy: order, park, call and pop your trunk. There's even a color-coded map for parking.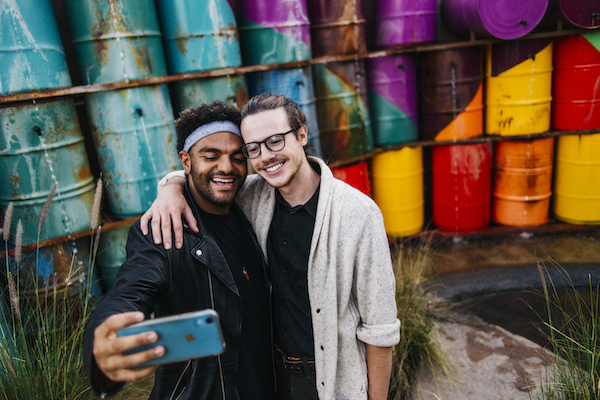 The LAB
Honoring the "little American business," The LAB Anti-Mall features a variety of stores, restaurants, two hair salons, a bar, a brewery and an art gallery. The eclectic mix of businesses makes for a unique shopping experience. You can find everything from clothing to tarot cards to zero waste refills, not to mention some delicious donuts, here. The LAB is also one of Costa Mesa's most Instagrammable spots, so be sure to snap a photo (and tag us @travelcostamesa) while you're there.

The CAMP
Across the street from The LAB you'll find its sister center, The CAMP. If you love the outdoors, The CAMP may be the perfect shopping location for you. The entire space is eco-friendly. Stop in to SEED People's Market for their curated collection of ethical and sustainable brands. You can find everything from outdoor gear to artisan soaps and jewelry. Find a unique gift at Pürre Boutique or Organic Designs By Aggelige. There are great dining options at The CAMP too.
If it's time for a little retail therapy, why not create a shopping escape close to home? In addition to our hotel deals, be sure to check out our hotel safety and cleanliness procedures. Want to know what else is open? Our business updates and restaurants pages have our latest info.
Posted in Shopping
National Relaxation Day is August 15, but we think that any day you can relax is a reason to celebrate. Coming to Costa Mesa? Follow our guide to add a little zen to your visit. There are plenty of activities, shopping and dining open in Costa Mesa. Be sure to bring your masks because they are required. Can't make the trip? Don't worry. We have a relaxing virtual vacation as well.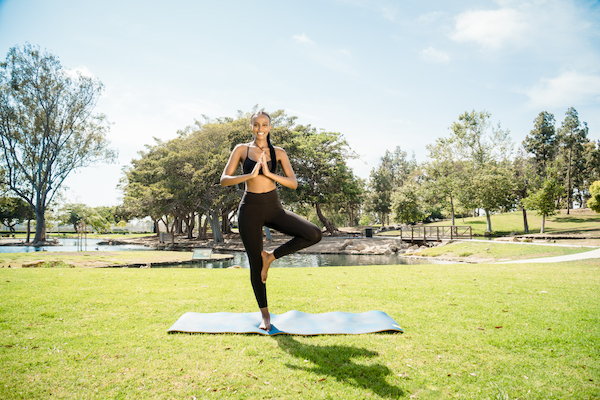 Play outside

Get outdoors from some fresh air and the beauty of Costa Mesa parks. TeWinkle Park is particularly serene, with a lake and soothing waterfall. It's the perfect backdrop to unwind with some yoga or reading. You can also hike or bike from Fairview Park or Talbert Regional Park to the beach.

If you're making it a mini-break and staying overnight, lounge by one of our Costa Mesa hotel pools. All of our hotels offer increased safety and cleanliness procedures.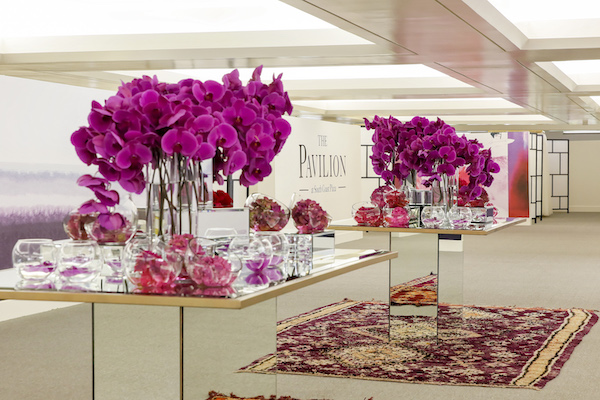 Shop in the open air

Indoor shopping may be closed, but Costa Mesa has a range of open-air shopping choices for everyone. The Pavilion at South Coast Plaza recently opened with 14 newly built suites on the second level of the North parking structure. You can pamper yourself with a private in-person shopping experience in elegant South Coast Plaza tradition. The Pavilion is available by complimentary appointment. Find out more information about reserving your suite, and participating boutiques, here.

Head over to The LAB and The CAMP for an array of small, local businesses in two unique settings. The LAB, which stands for "little American business," has a variety of shops including vintage clothing, zero waste and more. Across the street at The CAMP, you'll find stores that celebrate the outdoor, eco-friendly vibe.

For more information about which stores are currently open, visit our Costa Mesa Business Updates page.

Dine al fresco

Enjoy a delicious meal at one of Costa Mesa's acclaimed restaurants while staying safe with innovative dining options. AnQi unveiled an unparalleled dining experience with their "An the Garden" patio dining. Guests can dine on small plates, AnQi's signature dishes and Noodle Bar menu. Stay safe with the House of AN's "Extra Care and Contactless Service," which includes hermetically sealed silverware, UV blue-light wands and auto butler buzzers on each table.

Old Vine Kitchen & Bar recently opened OVKB The Roof, a beautiful rooftop dining space with socially distanced tables. Chef Mark McDonald also debuted an exciting new menu with wine pairing options by sommelier Kate Perry.
To find out which restaurants offer patio dining, as well as takeout and delivery, visit our open restaurants page.
Ready to get away, but don't want to go far from home? Costa Mesa is located 35 miles south of Los Angeles, in the heart of Orange County. With plenty of options open, you'll find something no matter what type of traveler you are. Make it a weekend getaway with one of our "Create Your Escape" hotel deals.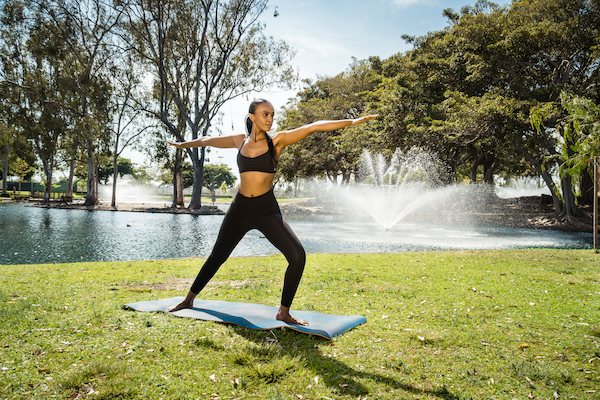 Go to the Park
With 30 parks of all sizes, Costa Mesa has plenty of outdoor space to enjoy. Fairview Park has trails for hiking, biking and horseback riding. There are also open spaces for flying kites or playing frisbee. Nearby Talbert Regional Park offers 9 trails, a BMX area and a pond. You can follow along the Santa Ana River Bicycle Trail straight to the beach. If you want a more relaxing atmosphere, head to TeWinkle Park. The lake and waterfall make a perfect backdrop for a picnic, an afternoon reading or some yoga. If you're traveling with a pup, TeWinkle is also home to Costa Mesa Bark Park for some off leash fun.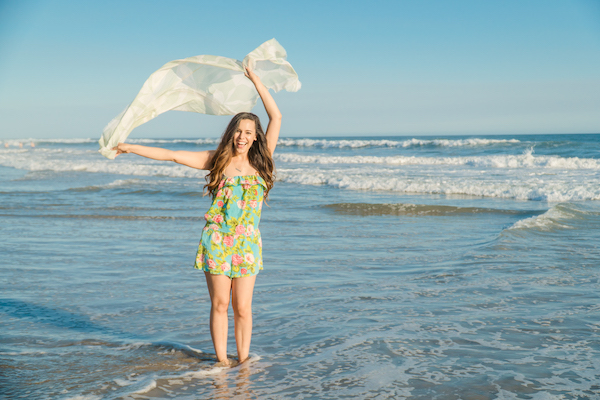 Take a Day Trip to the Beach
Take a short drive to one of our nearest beaches to soak up the Southern California sun. Known as Surf City USA®, Huntington Beach is popular for surfing, volleyball or just enjoying the view. It also has one of Southern California's only dog beaches. World-famous Newport Beach is home to The Wedge, an area where waves can reach up to 30 feet. You can spend the day surfing, sunbathing or even snorkeling. Both Huntington Beach and Newport Beach have fire pits for bonfires, concessions and more.
Please note: Beaches are closed 4th of July weekend.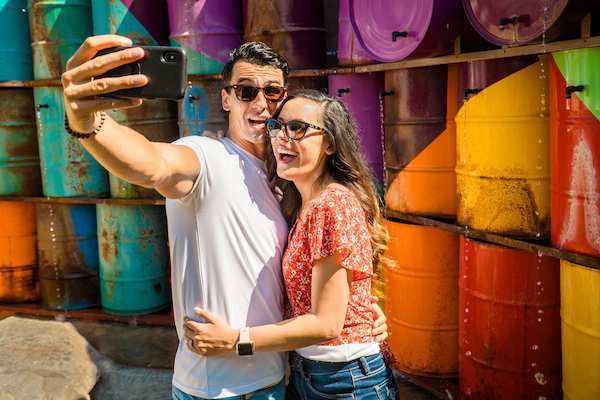 See the Arts
Costa Mesa is the City of the Arts™ and you'll find plenty of art around the city. Take a stroll around Segerstrom Center for the Arts, South Coast Repertory and South Coast Plaza on the Costa Mesa Art Walk. You'll discover more than 20 sculptures, including California Scenario by the acclaimed sculptor Isamu Noguchi. You'll find art throughout the city too. Even our utility boxes celebrate art. Be sure to snap a selfie in front of one of Costa Mesa's many murals. If you're on Instagram, be sure to tag us for a chance to be featured on #MuralMonday.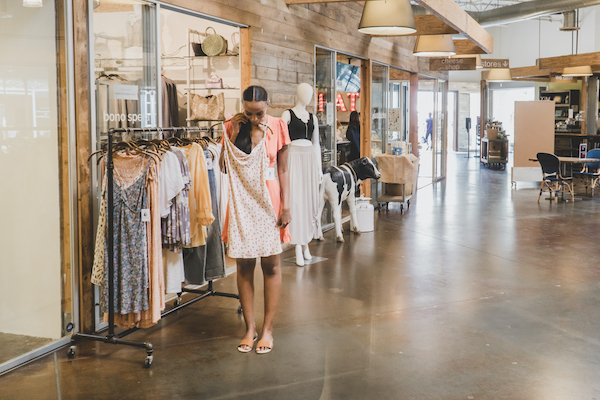 Enjoy a Little Shopping
A trip to Costa Mesa wouldn't be complete without a stop at South Coast Plaza. It's one of the largest shopping destinations on the west coast, with 250 boutiques and 30 restaurants. From designers, like Dior and Gucci, to department stores, like Nordstrom and Saks Fifth Avenue, South Coast Plaza is a shopper's dream. There are even two Sephora locations! Find out about their new health and safety procedures here.

Looking to shop small? We have options for you too. Visit The LAB Anti-Mall, which celebrates the "little American business," with independent retailers and restaurants. Across the street you'll find The CAMP, an eco-friendly retail space with lots of food options.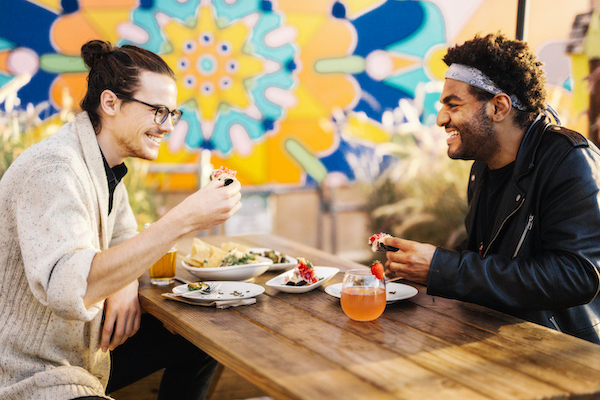 Eat Award-Winning Food
Stop in TERRACE by Mix Mix at South Coast Plaza for a delicious lunch on a lush patio where you'll feel you've escaped into your personal oasis. Acclaimed chef Ross Pangilinan has crafted a menu of shared and small plates so you can try his popular Pork Cheek Adobo and Albacore Tostado, as well as a variety of pizzas, meats and cheeses. Grab Top Chef winner Richard Blais' Southern California-style fried chicken on your way to the park or beach at The Crack Shack. Fellow Top Chef alum Amar Santana has two Costa Mesa restaurants, Vaca and The Hall: Global Eatery. You can also get food takeout at chef Carlos Salgado's Michelin-star Taco María. Find our full list of open Costa Mesa restaurants here.

Want more suggestions? We've created itineraries for solo, couple, family and pet-friendly travel. No matter what you choose to do during your visit, be sure to follow California state guidelines and wear a mask, practice social distancing and frequently wash your hands. For more information on how Costa Mesa is doing our part to keep you healthy, visit our hotel safety and cleanliness procedures page.
Posted in Food, Hotels, Misc, Music & Art, Shopping