Travel Costa Mesa Blog
Archives for Misc
Costa Mesa restaurants are opening for dine-in service. We don't know about you, but we're excited. Learn how they're incorporating new health and safety practices from Executive Chef Zach Scherer of Wild Goose Tavern, Playa Mesa and The Country Club. Not sure which restaurant to go to first? We've got suggestions.

Select South Coast Plaza restaurants
South Coast Plaza is reopening on June 1, but several of their restaurants are already open. You can find full service dining at Water Grill, Seasons 52, The Capital Grille, Maggiano's Little Italy and Morton's (in South Coast Village).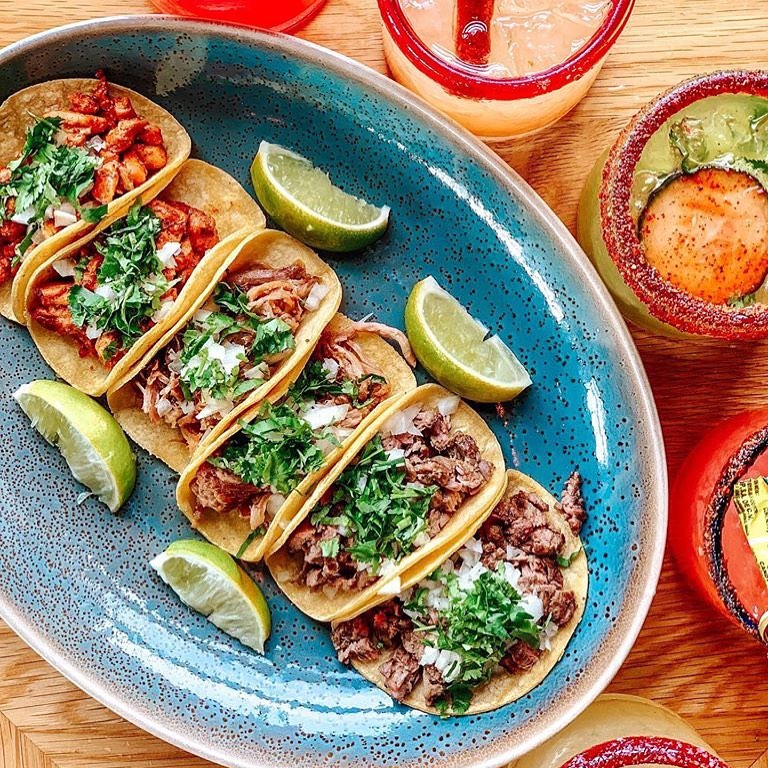 Playa Mesa
If you're in the mood for authentic Mexican food, or the best margarita in Orange County, Playa Mesa has you covered. Their menu includes enchiladas, burritos, salads and more, including a weekend brunch. We suggest going for their Taco Tuesday platter to pair with one of their award-winning margaritas. You can mix and match the 6 tacos with any combination of birria, carne asada, carnitas, chicken, or veggie.

SOCIAL
Named the Best Bar Program in 2019, Social Costa Mesa is serving up their award-winning cocktails and tasty food. Split the Brussels sprouts with honey butter, roasted hazelnuts and sweet potato hay as an appetizer. For an entree, try their wood fired steak frites with Wagyu flank steak, chimichurri and fries. Make sure to enjoy one of their craft cocktails too. We're fans of the Mamba Mentality.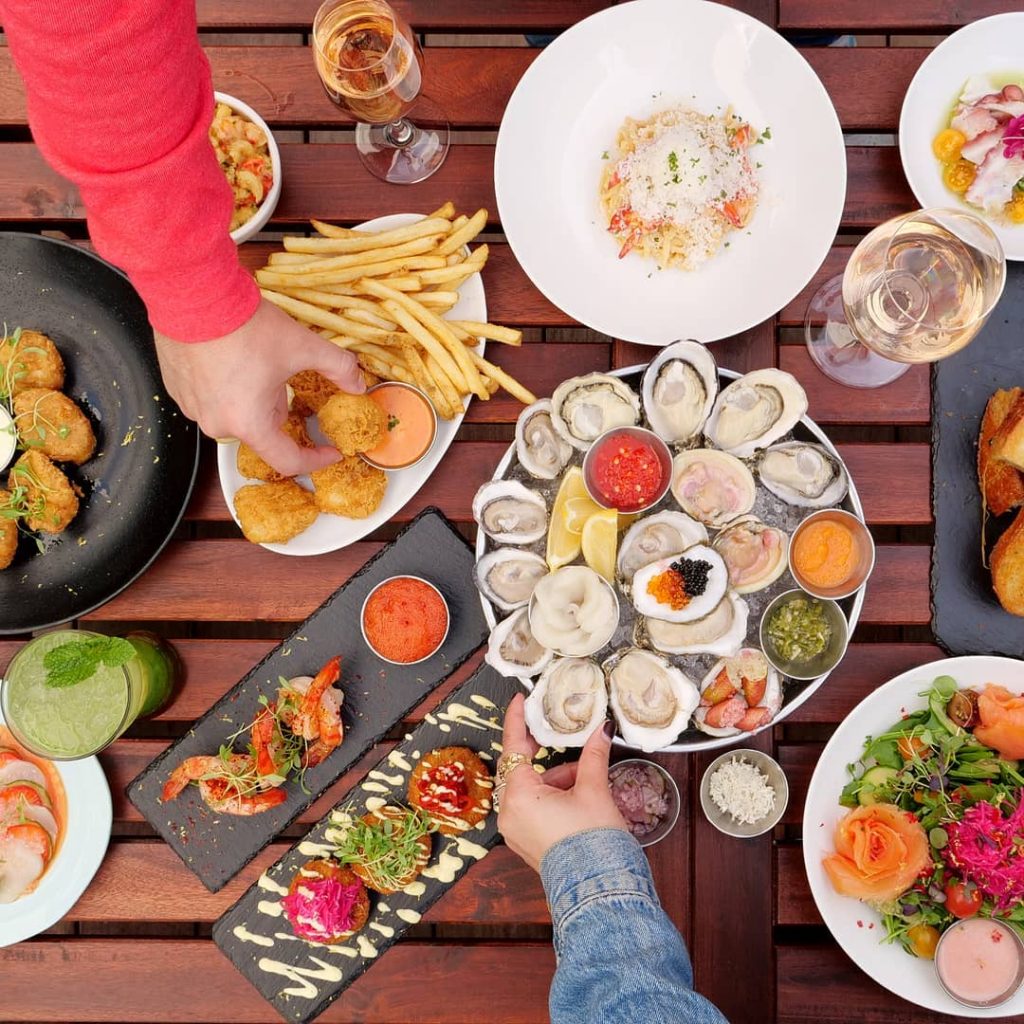 Shuck Oyster Bar
Have you been craving seafood? Shuck Oyster Bar at SOCO & The OC Mix reopened for dine in service, so you can get your favorites like lobster rolls, oysters and fish and chips. We recommend their crab cakes or their octopus ceviche.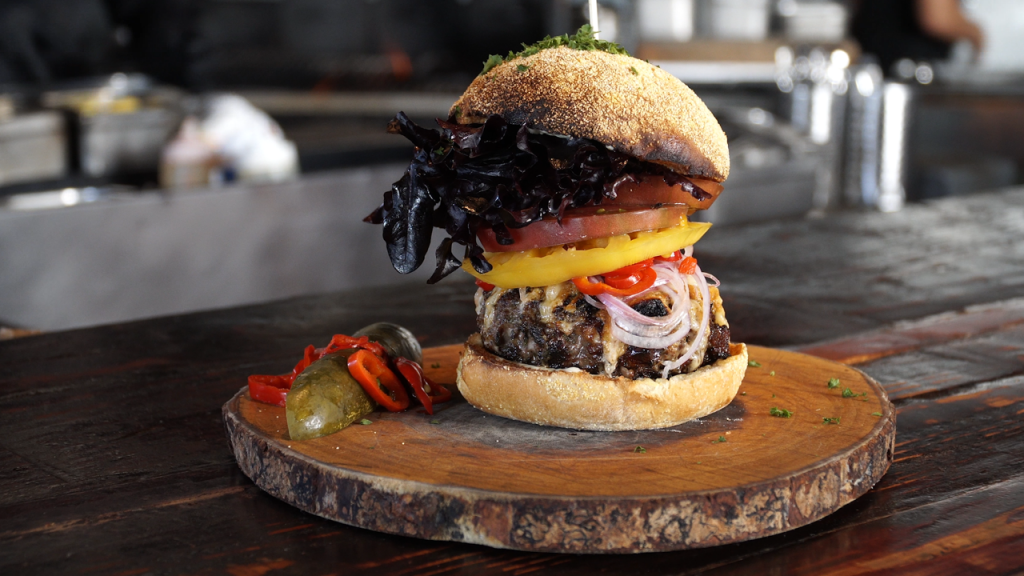 ARC
We've missed the smoky aroma of ARC's wood fire grill and oven when walking through SOCO & The OC Mix. Now open for dinner service, you can enjoy ARC pizza, salads and entrees. Try their duck fat potatoes and ARC burger or the ½ roast chicken with lemon, garlic and butter. Pair your dinner with a craft cocktail, wine or beer.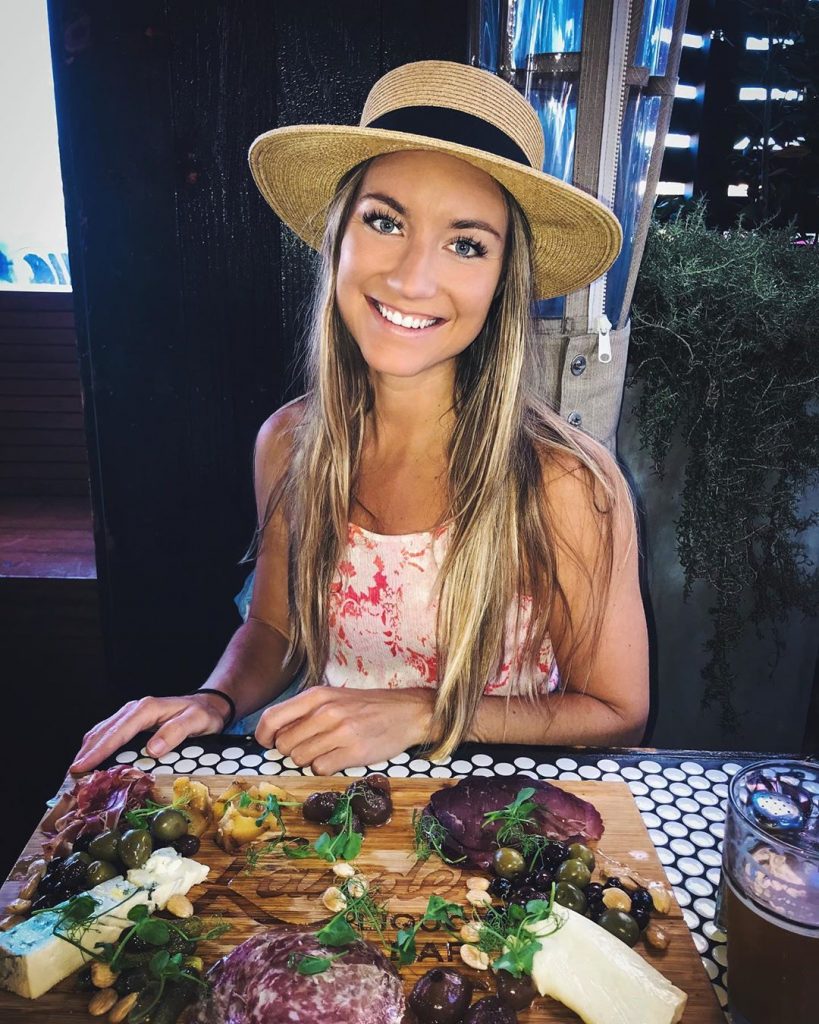 Landers Liquor Bar
Looking for a lively place for late night cocktails and food? Landers Liquor Bar has a large selection of spirits, along with wine and beer. We recommend trying one of their craft cocktails, though, like the Rebel Rebel. You can't visit without sharing a charcuterie plate or their Brussels sprouts. For an entree we suggest their Landers burger with chipotle mayo and a choice of fries or tater tots. You can also substitute the Black Angus beef with an Impossible Burger.

No matter where you choose to dine, be sure to wear a mask and practice social distancing. For city guidelines, visit our COVID-19 information page. Not quite ready to dine in? That's okay, too. Our restaurants are still serving up delicious takeout and delivery. See our list of open Costa Mesa restaurants and their dining options.

Posted in Misc
Restaurants continue to offer takeout and delivery options, as California begins moving into Stage 2 of reopening. It may be some time, though, before groups can gather for things like happy hour. Stay-at-home orders have caused people to get clever to stay connected. From birthdays to networking events, virtual gatherings are taking place all over the country. You may not be able to visit us just yet, but you can travel Costa Mesa with a virtual happy hour! Here's how.

Make Cocktails at Home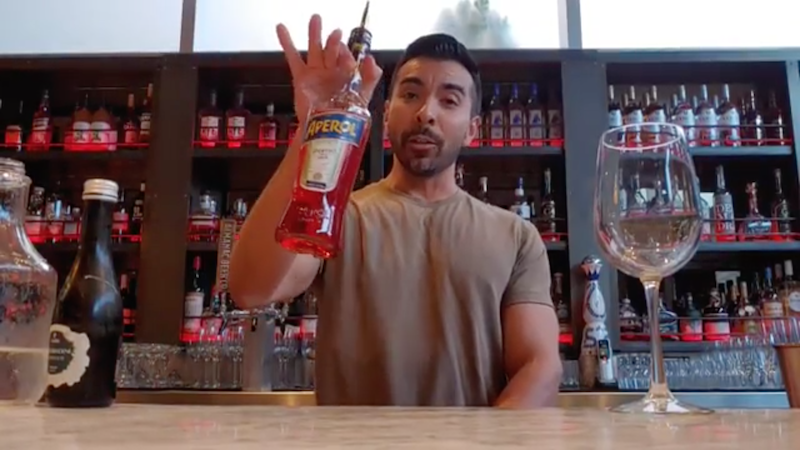 Just because you can't get out to your favorite restaurant or bar, doesn't mean you can't have your favorite cocktail. Restaurants are sharing their recipes online. Disney is even posting recipes, including their famous Dole Whip, for you to try at home. 

For your virtual happy hour, follow along with Mitch Barela from Old Vine Kitchen & Bar. He's  shaking up some favorites, like the Aperol Spritz, on their Instagram. You can also try recipes like the Yu Rebel from The Hall: Global Eatery or The Girlfriend from The Guild Club.

Dine on Bar Bites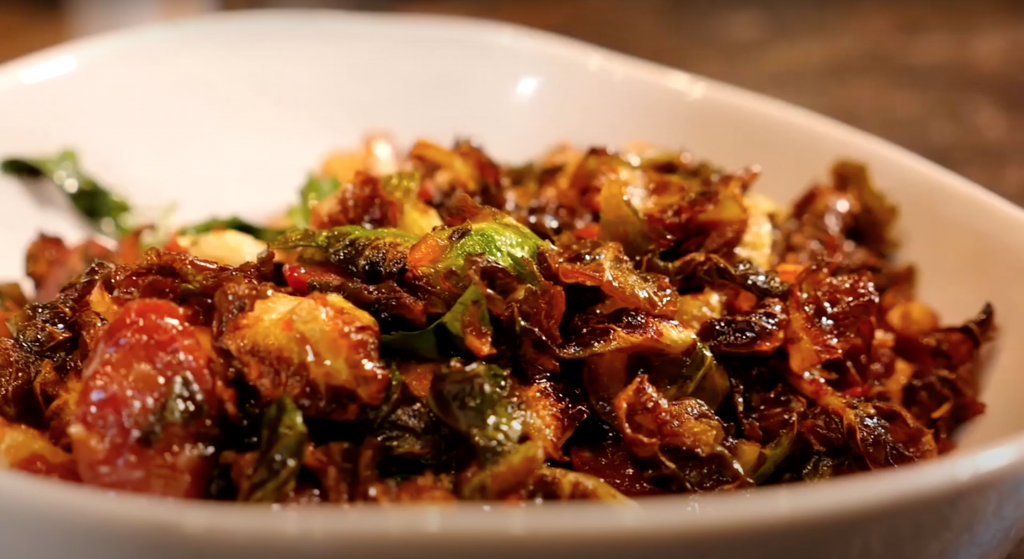 A proper happy hour, even a virtual one, needs some yummy food. Bring Costa Mesa into your kitchen with our Chef Spotlight playlist. Discover the secrets of popular dishes, like the ARC burger, from chef Noah von Blöm, or Top Chef winner Richard Blais' fried chicken oysters. Vaca created a YouTube channel featuring chef Amar Santana teaching you how to make his popular dishes like Brussels sprouts from his Laguna Beach restaurant, Broadway.

Don't Forget Our Zoom Backgrounds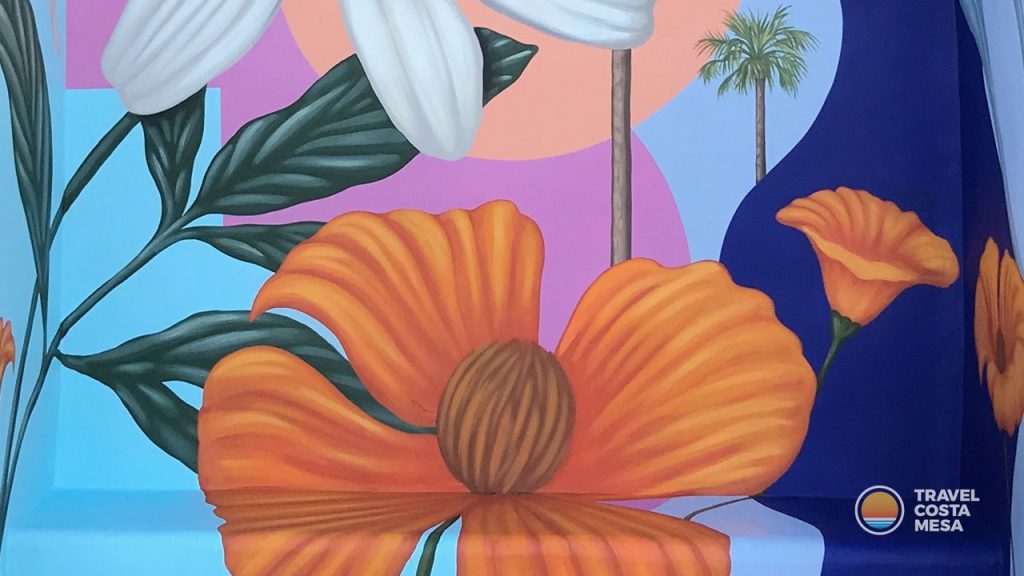 If you're hosting your virtual happy hour on Zoom, make it festive with one of our Costa Mesa-themed Zoom backgrounds. Choose from popular spots like Segerstrom Center for the Arts or the OC Fair & Event Center.

If you live near Costa Mesa, check our list of open restaurants for takeout and delivery options. Many are offering cocktails to go as well. Old Vine Kitchen & Bar even offers a virtual wine tasting with chef Mark McDonald and sommelier Kate Perry. Want a little more inspiration? Watch our recent Cinco de Mayo virtual happy hour with #MenWhoBlog.

Posted in Misc
Getting restless indoors? We get it. We also know that we all need to do our part to flatten the curve and #CrushCovid. We were recently inspired by an Australian couple who decided not to let their cancelled cruise stop their vacation, so they recreated it at home. They wore sunglasses and comfy robes while enjoying their "view" from their living room.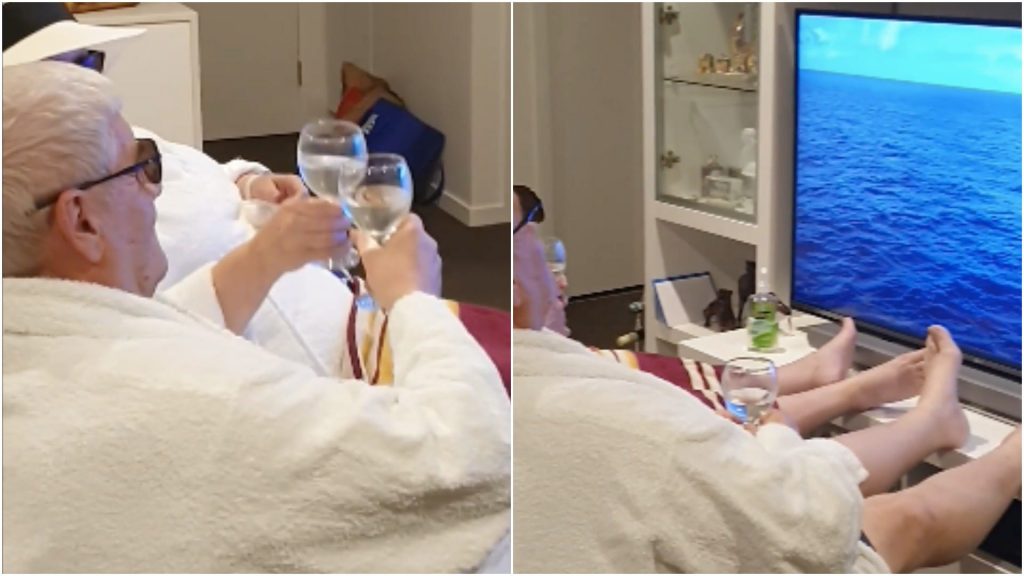 Since you can't come visit us right now, we're bringing Costa Mesa to you. Use our tips to create your escape.

Set the scene
Miss going to The LAB and The CAMP? Wish you could take a walk through Fairview Park? Head over to our Costa Mesa Virtual Vacation page to experience 360º views of 15 hot spots in the city. Take a tour and choose your perfect backdrop. Add ambience by grabbing some Southern California gear, like sunglasses and flip flops. You'll be enjoying the sun in no time.
Experience the arts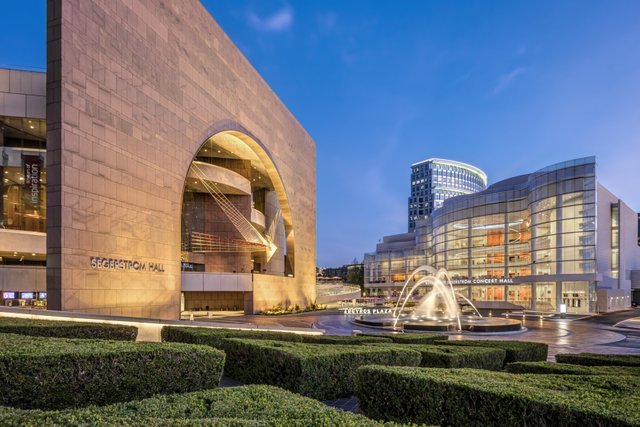 A trip to the City of the Arts®, even a virtual one, isn't complete without the arts. Watch the talented musicians of the Pacific Symphony play from home on the Quarantine Clips playlist. The Philharmonic Society of Orange County also has a resource list of daily live stream concerts and video clips.

Segerstrom Center for the Arts is sharing their favorite performances and resources on social media. South Coast Repertory Artistic Director David Ivers started a series on YouTube called "At Home with Ivers." Watch the latest episode where he interviews actress/writer Amy Brenneman about her play coming this fall to SCR.

Orange County Museum of Art (OCMA) just launched their OCMA Expand virtual experience. Each week you'll find ways to listen, learn, watch and relax with new content. There are also live programs on Thursday evenings.

Add some creativity to your day with "Chuck Jones on Your Phones" from the Chuck Jones Center for Creativity. They're posting free projects and classes, whether you're staying home with kids, pets or yourself.

Enjoy the food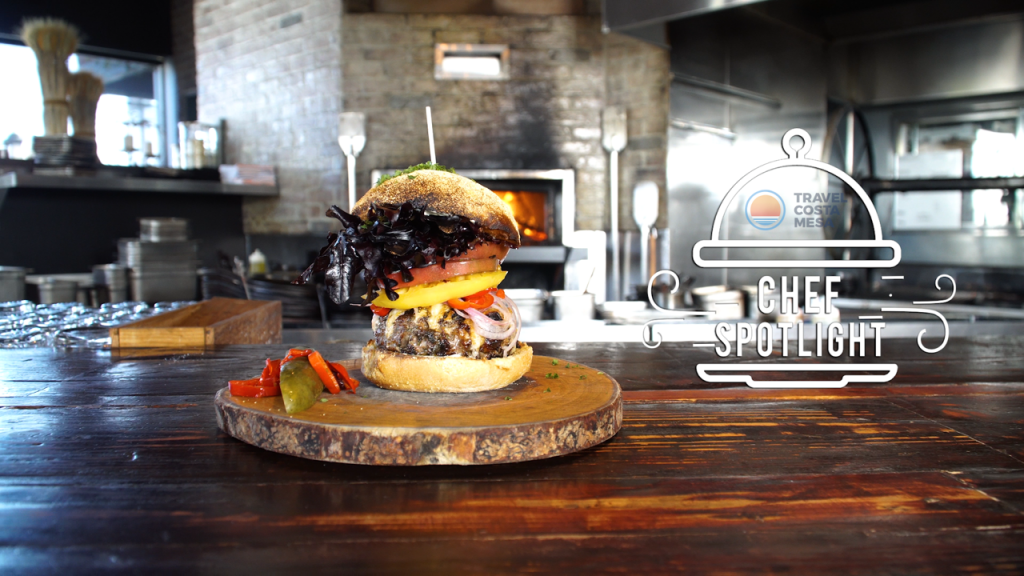 You might not be able to dine in your favorite restaurant, but you can watch our Chef Spotlight series. See why Costa Mesa is becoming a foodie destination, as chefs make their signature dishes. If you're in the area, you can bring the taste of Costa Mesa home with restaurant pickup or delivery. View our Costa Mesa Business Updates page to see which restaurants are available for pickup and delivery.

Don't forget self care
Vacations are supposed to be relaxing, so make sure to take some time for self care. Trim Fitness Studio is offering daily Instagram live Lagree fitness classes. Subscribe to LXR Yoga YouTube channel for their daily yoga and meditation classes, which range from a few minutes to an hour-and-a-half. Follow Align Costa Mesa on Instagram and play Self Care Bingo.
There are many ways to take a vacation while staying home and helping fight COVID-19. How are you spending your time? We'll continue to share ideas on social media.
Posted in Misc
Simplify your business with Scrum
Scrum is traditionally used only for software development. But do you know how to use this methodology to make your business simpler and more productive?
Sometimes the simple things are the best. Unfortunately, managing a business – or even a department – can be far from simple. This is why many organisations look to apply management models to their operations, and Scrum is increasingly becoming the framework of choice. Let's take a look at how it can be used!
Scrum and the Agile business
Scrum is a practical methodology that is used to apply the Agile principles to a project. It was originally developed to help software development teams stay on track and work well as a team even when under pressure to deliver.
As with most great frameworks, the Scrum model can be applied to other scenarios than for what it was originally designed. Many organizations have discovered that Scrum is not just great for software development but can benefit many other business areas. Find out more detailed information about agile vs scrum differences.
A tried and tested model
The reason why Scrum is such an efficient model to use in business is because it has been tried and tested in highly challenging situations where time and resources are limited. It allows people to continuously extract value from their whole team's collective knowledge and ability, which can otherwise be very difficult to do.
Let's take a look at some of the central Scrum principles and how you can use them to build a more agile and efficient business.
Simplicity: Defining the product
When working with software development, it is of course obvious what the product is. However, in Finance, HR, or Sales and Marketing, the 'product' can be slightly more difficult to define. However, you can use the same concept to consider what your goals and your most central deliverables are. This will help to create clarity across your teams and make sure everyone shares the same goals and visions.
Adaptivity: Managing change
Just like software requirements and technology can change over time, the business environment constantly changes around us. Scrum takes this into consideration by allowing for shifting requirements and keeping an adaptive approach. If the needs of the customer changes, the business should change its direction by having a model for adopting feedback and implementing it.
Productivity: Getting things done
In software development, the Scrum model works with short, frequent 'sprints' that last for 2-4 weeks. These are designed to keep momentum and energy high, by giving the team a sense of achievement as well as urgency. In other departments, these sprints may need to be longer or shorter. The objective is to keep everyone's mind focused on delivery and staying on top of their allocated tasks – in order to reach the team's shared goals.
Frequent Delivery: Constant review
Scrum is built on the principle of creating early visibility of product features and value, to help everyone involved to understand the product and give feedback on it. In business, this idea can be transcribed to having regular points of delivery and review – sometimes with just your line manager – to keep on top of any issues and resolving them early.
Accountability: Taking ownership
One of the most famous elements of the Scrum methodology is the daily meeting. This is where the entire team gets together for a quick run-through of everyone's progress, current activities, and any challenges they may have. This is a great way to ensure every team member gets heard and recognised, but it also allows the team to address any issues together by sharing knowledge and resources. In the Scrum, nobody gets forgotten and nobody can hide.
Continuous improvement: Taking stock
In a Scrum project, nobody moves from one phase to another without running a 'retrospective'; a review of the iteration delivered. In this review the team will evaluate the results, while also discussing the way those results were achieved. What worked well? What could have been done better? How can the processes be improved for next time? This is a way for businesses to ensure they are on a path of constant improvement and best practice.
As #StayAtHome becomes the norm across the country, local businesses could use a little love. From offering toilet paper with to-go orders, curbside cocktail supplies and pop-up grocery stores, businesses are getting creative to continue serving customers. Find out how you can support your local businesses while staying safe at home with our list.

Follow your favorite businesses on social media.

The news moves quickly in these uncertain times. We find that changing hours, dining options and more are often announced on social media first. Many of our favorite restaurants closed their doors, only to open them soon after with takeout, delivery and curbside pickup, not to mention special menus! How did we know a Michelin star restaurant was now serving takeout? Social media.

Swap national chains for local restaurants.

The best way to support small businesses is to choose local whenever possible. Order takeout or delivery from local restaurants on your normal dine out days. Miss happy hour? Check local restaurants to see if they're offering special pre-made drinks to go. If you normally grab coffee from a national chain in the morning, try getting curbside pickup at your neighborhood coffee place.

Buy local.

We celebrate Small Business Saturday every November, but they need us now more than ever. Buying supplies? Find out what local shops carry before heading to national stores. In Costa Mesa, we have several alternative choices including a zero waste shop for home goods and personal care items, a craft cocktail store that's offering delivery, and many more. Although some of the brick-and-mortars are closed, their online stores are open. If you do venture out to shop, the lines are often much shorter at local stores too.

Alternative grocery shopping.

Farmer's markets are considered essential and remain open in California, even with a stay-at-home order. Consider purchasing groceries directly from farmers. You can often find a wide range of goods like fruits, vegetables, meat and dairy. Some restaurants are also selling prime cuts of meat, seafood, eggs and more in pop-up shops or as part of their takeout options. Check your options before heading to the supermarket.

Commit to rescheduling.

Salons, spas and other service-related shops had to cancel appointments. Theatres and concert halls had to cancel performances. Commit to rescheduling your appointments as soon as possible. Ask the box office about alternatives to getting a refund on your tickets. If you can exchange your ticket for a later date then you'll be supporting the arts at a difficult time. Plus, you'll have something to look forward to.
There are many ways to help out businesses in your area without having to leave home. We hope you find our list useful. If you're local to Costa Mesa, we've created a page of business updates that's refreshed daily.