Travel Costa Mesa Blog
Archives for Misc
Record numbers of seniors have received their COVID-19 vaccines and Orange County is in the less restrictive Red Tier, which makes this spring the perfect time for road trip. An easy drive between Los Angeles or San Diego, Orange County has plenty to offer seniors traveling with or without grandkids.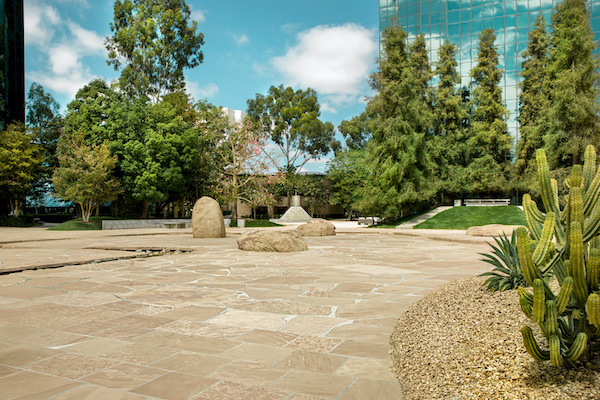 Costa Mesa Art Walk Audio Tour
Get outdoors while learning about some of the sculptures in the City of the Arts®. Walk around the beautiful South Coast Metro area on the Costa Mesa Art Walk Audio Tour. Start at California Scenario, also known as Noguchi Garden, by famed sculptor Isamu Noguchi. After walking around the serene sculpture garden, you'll be guided by South Coast Repertory, Segerstrom Center for the Arts and The Westin South Coast Plaza. The tour ends across the street at world-renowned South Coast Plaza, the largest shopping center on the West Coast. With 30 restaurants, it's also a great place to dine after the tour.

Eatcation® in Costa Mesa
Costa Mesa is home to 2 Michelin star restaurants, as well as chefs featured on Top Chef and Chopped. The dining experience in Costa Mesa is unlike any other in Orange County. You can visit award-winning restaurants for any meal. Read about our food accolades to decide which are your must-try spots. Many of the city's top restaurants are within walking distance of our hotels and all of them are within a short drive. During your stay, be sure to refer to our restaurants page for updated information.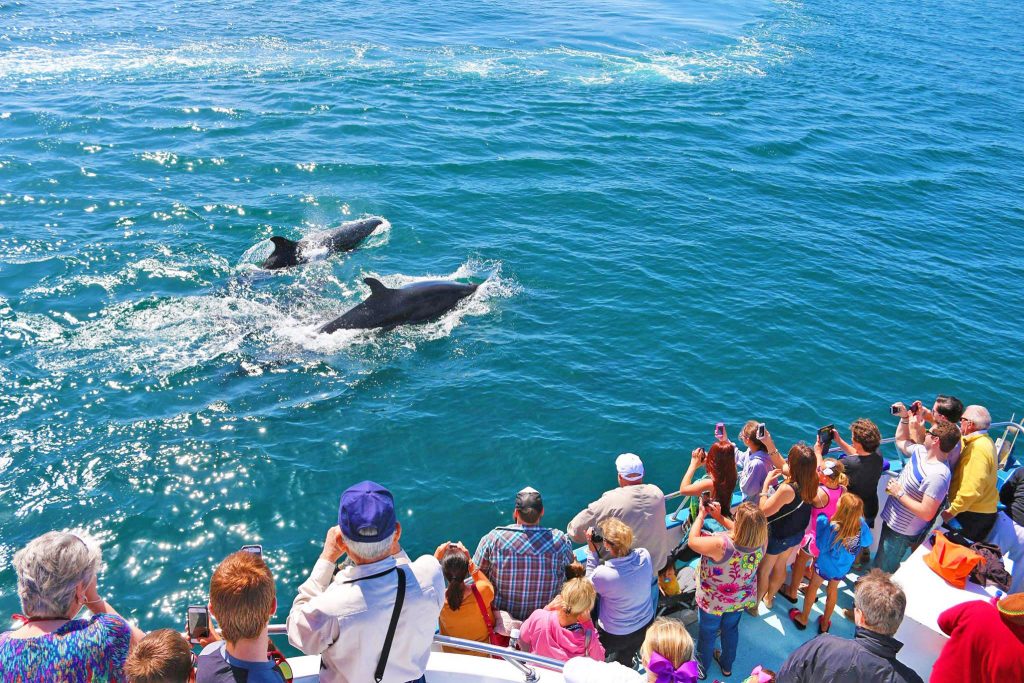 Newport Beach Whale Watching & Dolphin Cruise
Go on a two hour Newport Beach Whale Watching & Dolphin Cruise for an exciting adventure. Whale sightings may include giant blue whales, gray whales and more, in addition to a number of dolphin species. Choose from different ticket options, including a VIP experience. There are also discounts for seniors and children, making this an excellent choice if you're visiting Orange County with your grandchildren.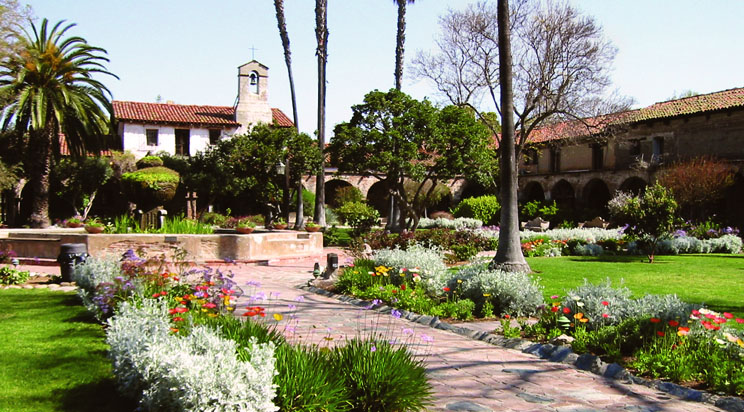 Mission San Juan Capistrano
Visit one of California's historic missions at Mission San Juan Capistrano. The mission has a chapel, museum and gardens to explore. The art collection ranges from the 18th to 20th centuries, as well as historic and religious artifacts. Be sure to check out the historic downtown area while you're there.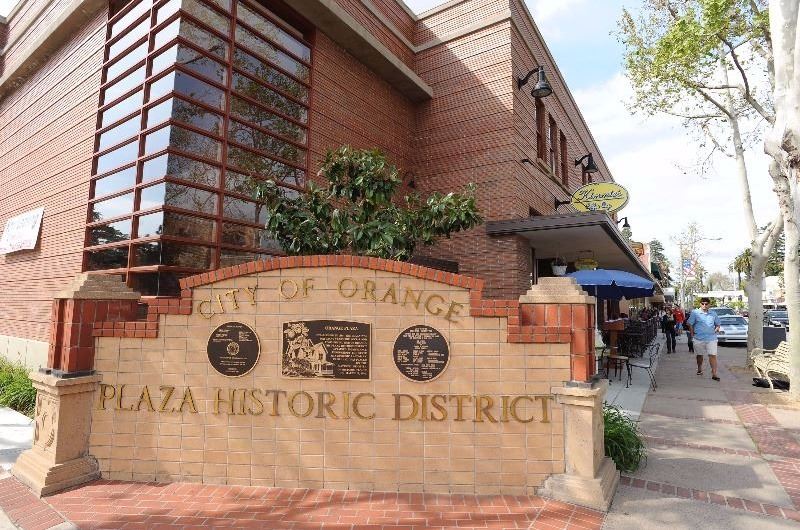 Old Towne Orange
Feel like you've stepped back in time with an afternoon in Old Towne Orange. The nationally recognized historic district is the largest in California. It's been featured in a number of films and television shows including That Thing You Do and Parks and Recreation. The streets are lined with antique shops, restaurants, specialty stores and more.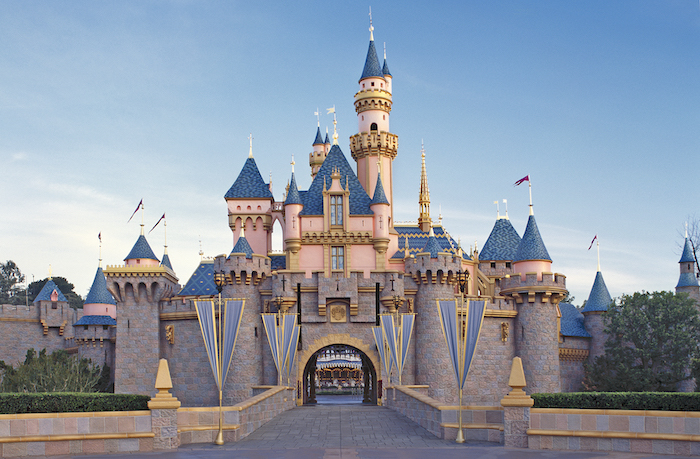 Disneyland Resort
Amusement parks can open as early as April 1. Though Disneyland hasn't announced an official opening date yet, it's definitely a place to put on your list if you're traveling with your grandkids. Currently, the Downtown Disney District is open, including the new Star Wars Trading Post, and A Touch of Disney, a new experience in Disney's California Adventure. You can find the latest information on the Disneyland Resort here.

Posted in Misc
With beautiful weather and restaurants open for patio dining again, now is the time to get outside. There are lots of great patio dining options in Costa Mesa. We've put together a few options, along with our menu suggestions. For a complete list of patio dining, visit our restaurants page.
The CAMP
The CAMP has always been environmentally conscious and the abundance of outdoor seating is particularly helpful these days. Pick up food from any on site restaurant and enjoy beautiful Southern California weather while you eat. Chopped champion Rachel Klemek Blackmarket Bakery cakes, pastries and sandwiches are worth a trip to The CAMP alone. Some of the other choices include the naturally leavened pizza at Folks, the bánh mì at East Borough or the traditional Italian fare at Vitaly. Looking for an upscale dining experience? Old Vine Kitchen & Bar has 3 exclusive patios, including OVKB Roof.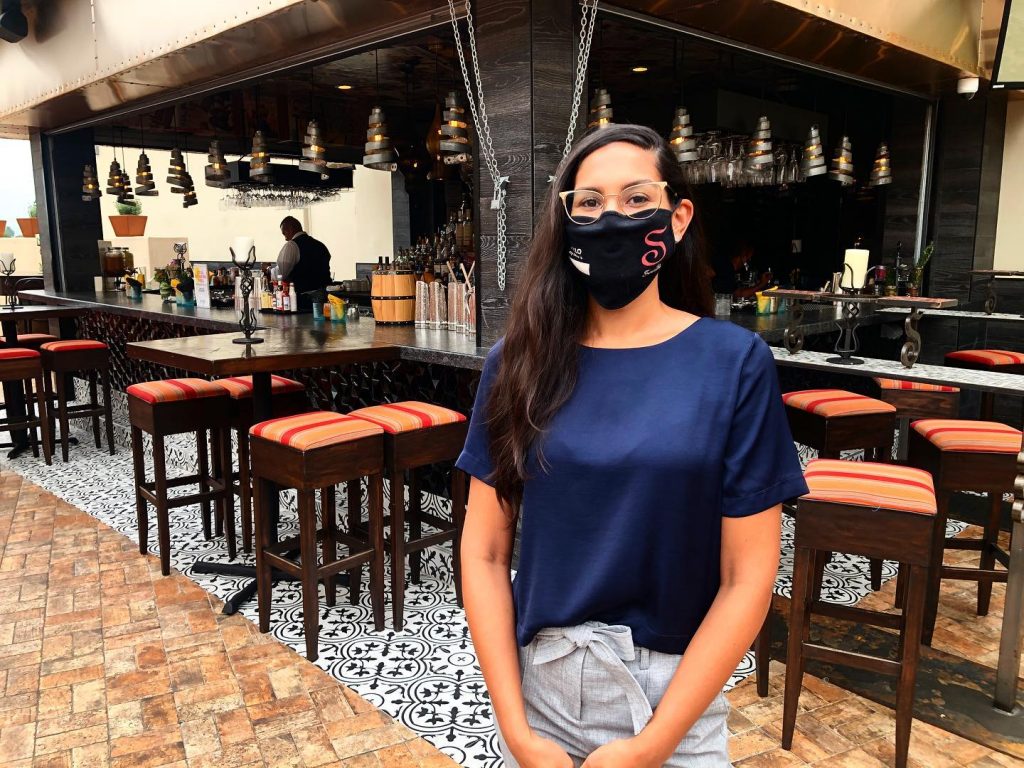 Café Sevilla
With live music five nights a week and a beautiful patio, dinner at Café Sevilla is a mini Spanish getaway. The dinner menu has a variety of tapas options, paella and other entrees. We recommend trying a selection of tapas and splitting a paella with their signature sangria. Don't forget to try the churros con chocolate for a delightful dessert. Cafe Sevilla is also open for brunch and happy hour.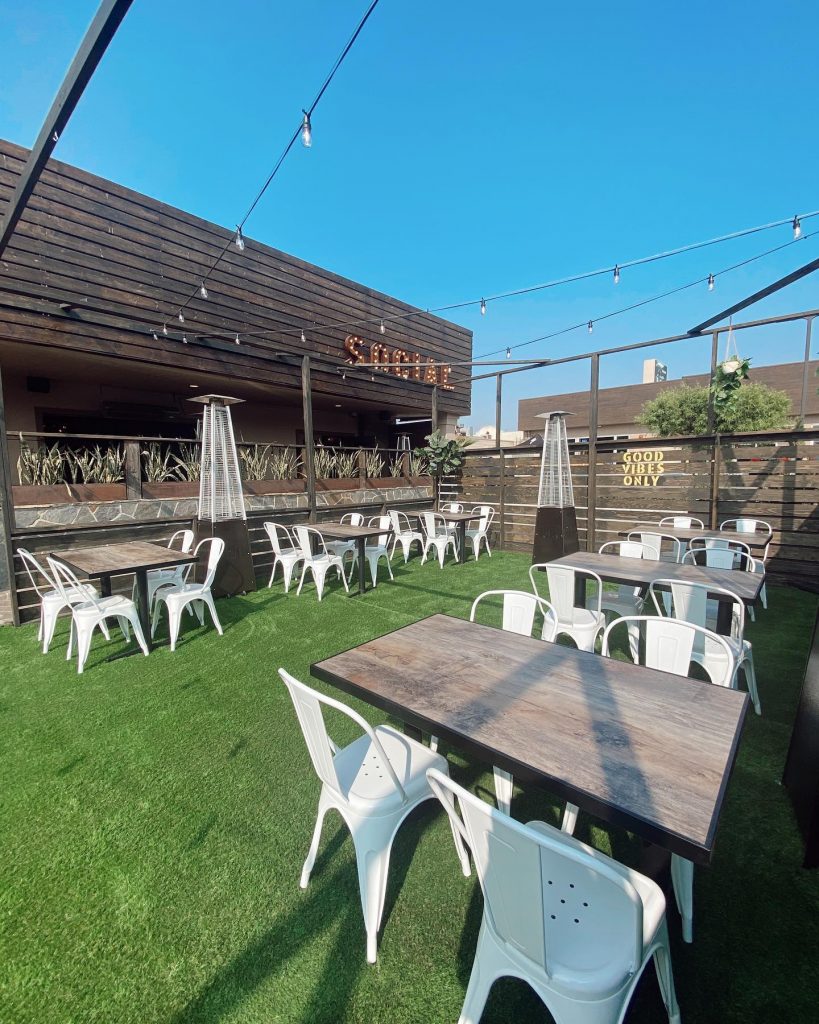 SOCIAL
The new pet-friendly patio at Social is a great place to grab dinner and drinks. The menu offers a variety of choices, from fish and chips to a 40oz prime tomahawk. Their drive-thru burger made with wagyu beef and bacon jam is one of our favorite burgers. Social also serves Impossible meatballs, if there are any vegetarians dining with you. We'd also suggest splitting an order of Brussels sprouts or the blistered Shinto peppers. Try one of their craft cocktails or get one of their at-home cocktail kits to go.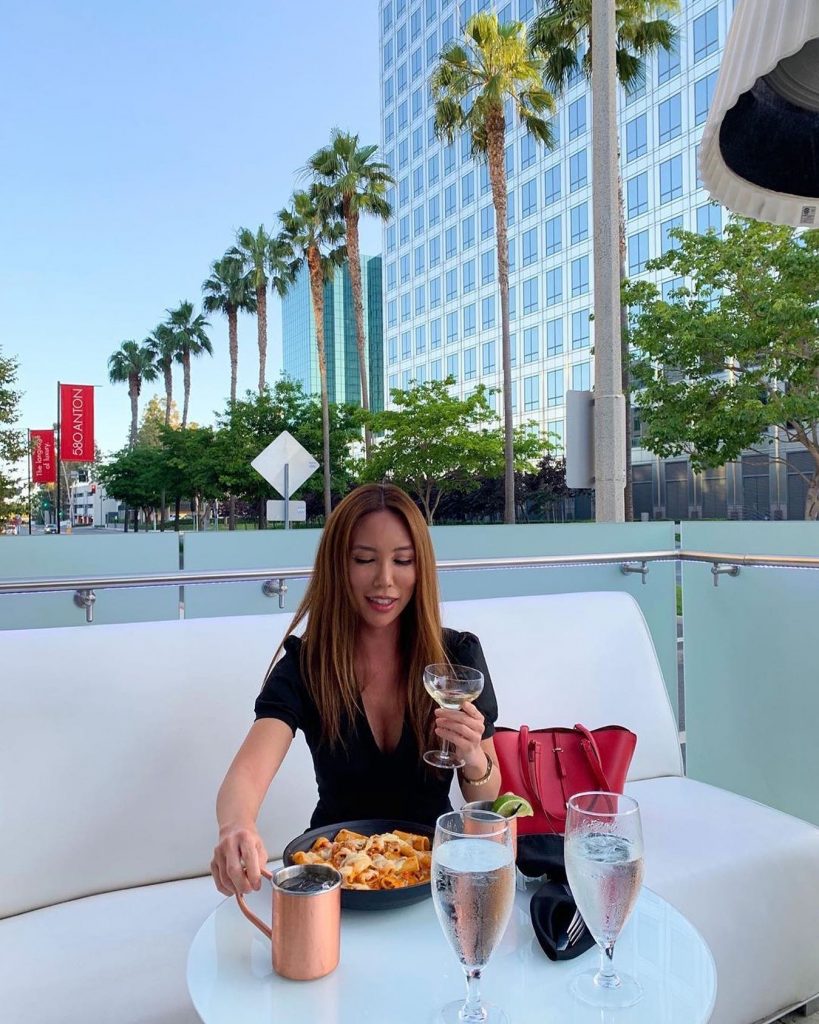 Silver Trumpet Restaurant & Bar
Dine al fresco at Silver Trumpet Restaurant & Bar. Located in Avenue of the Arts, a Tribute Portfolio Hotel, Silver Trumpet serves breakfast, lunch and dinner on a beautiful patio right in the heart of the performing arts district. Going for dinner? Entree options include parchment baked salmon with potatoes, asparagus and dill sauce and a prime flat iron steak with shoestring fries and a garlic truffle aioli. Be sure to order their bacon wrapped dates and one of their craft cocktails.

Posted in Misc
Love is in the air! With Valentine's Day fast approaching, we decided to share 5 reasons we love Costa Mesa – and you will too. From celebrity chefs to world-class shopping and entertainment, Costa Mesa has everything you love for your next getaway.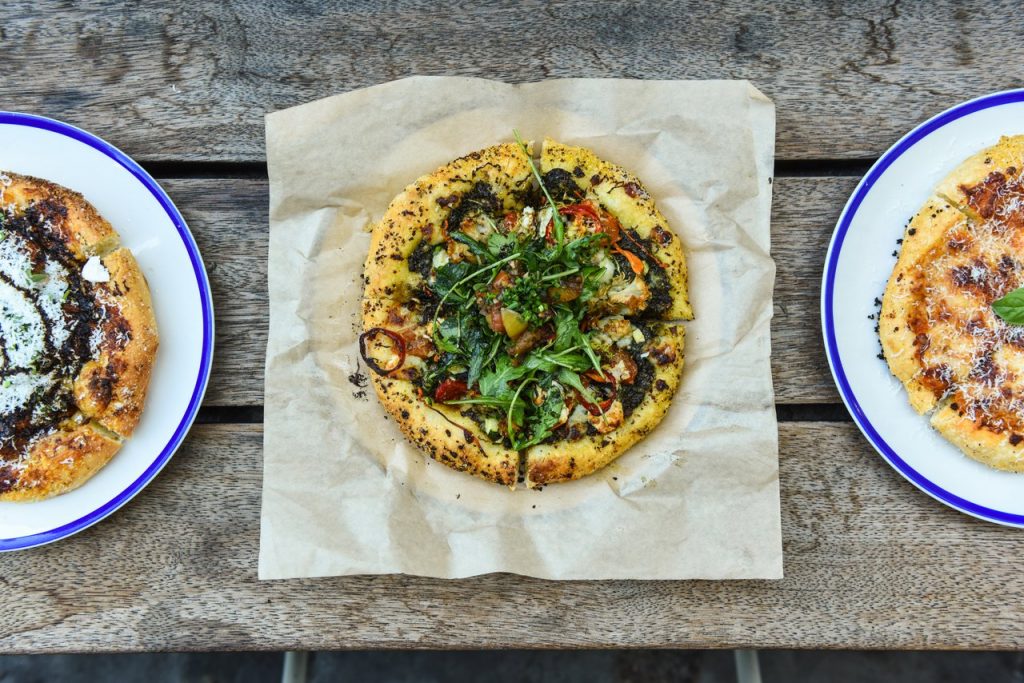 1. Food
Costa Mesa has an exciting mix of award-winning food and undiscovered gems. Whether you're in the mood for fine dining or a quick bite, Costa Mesa has a restaurant for you. We love that Costa Mesa is home to a Chopped champion, two Top Chef contestants and the only Michelin star restaurants in Orange County.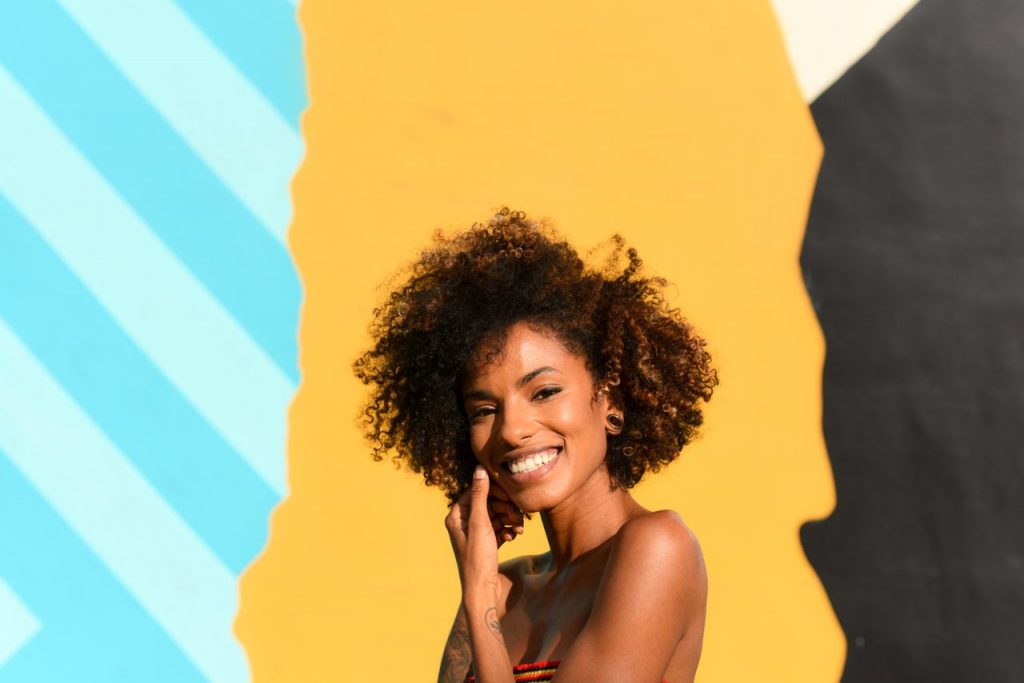 2. Arts
As the City of the Arts®, you'll find an eclectic variety of the arts to experience in Costa Mesa. You can see incredible performances by acclaimed musicians, dancers and more at Segerstrom Center for the Arts. Broadway returns when it reopens this fall, but there are regular outdoor activities going on now. Nearby Tony Award-winning South Coast Repertory produces exciting plays, including their children's theatre and annual production of A Christmas Carol.

There's plenty of visual art in Costa Mesa as well. Orange County Museum of Art (OCMA) moves to Segerstrom Center for the Arts in 2022, but its current home across from South Coast Plaza makes it an easy stop. There are Instagram-worthy murals and street art throughout the city. We love our new Costa Mesa Art Walk Audio Tour that showcases the amazing sculptures in the South Coast Metro area.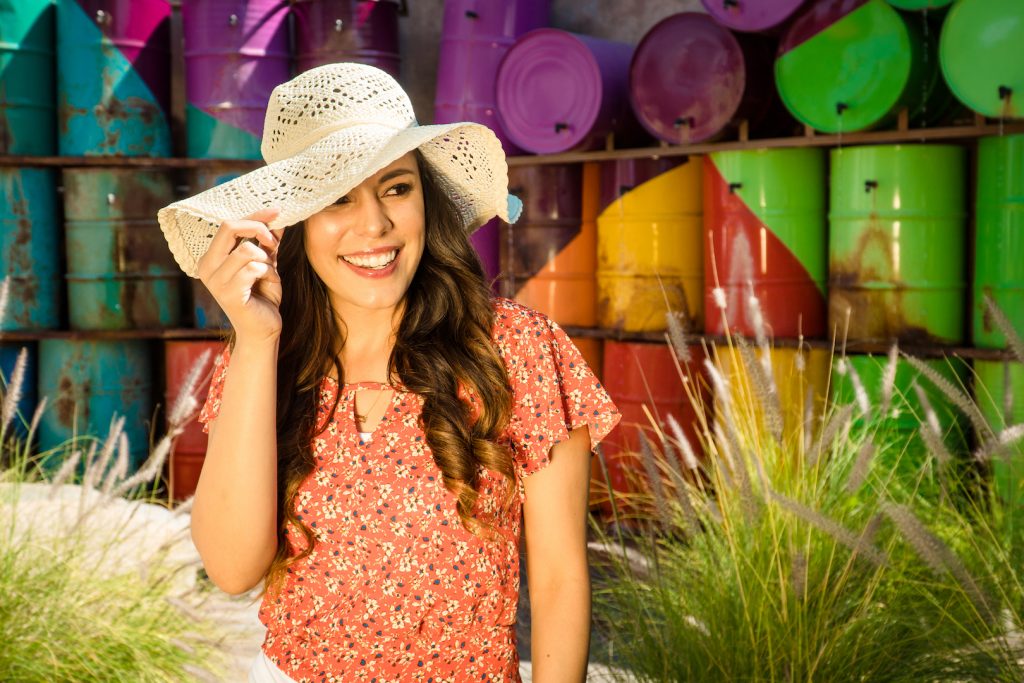 3. Shopping
The West Coast's largest shopping destination, South Coast Plaza, is home to 250 boutiques and 30 restaurants. You can visit designers like Dior and Gucci, have breakfast at Tiffany's and get the latest Apple gadget.

If you prefer to shop small, then The LAB Anti-Mall and The CAMP are just the places for you. The LAB celebrates the "little American business" with its unique assortment of small shops, restaurants––including Michelin star Hana re––a bar and a brewery. There's even an art gallery. Just across the street, The CAMP honors the environment with its eco-friendly campus, shops, restaurants and breweries.

Another must-visit spot for shopping (and dining) small is SOCO & The OC Mix. Foodies will particularly enjoy food-centered shops for spices, cheese, olive oil and cocktails. The OC Mix has clothing, accessories and home goods stores too. Coffee aficionados can grab an award-winning brew from Portola Coffee Roasters. We love that SOCO & The OC Mix also has several delicious restaurants, like Michelin star Taco María.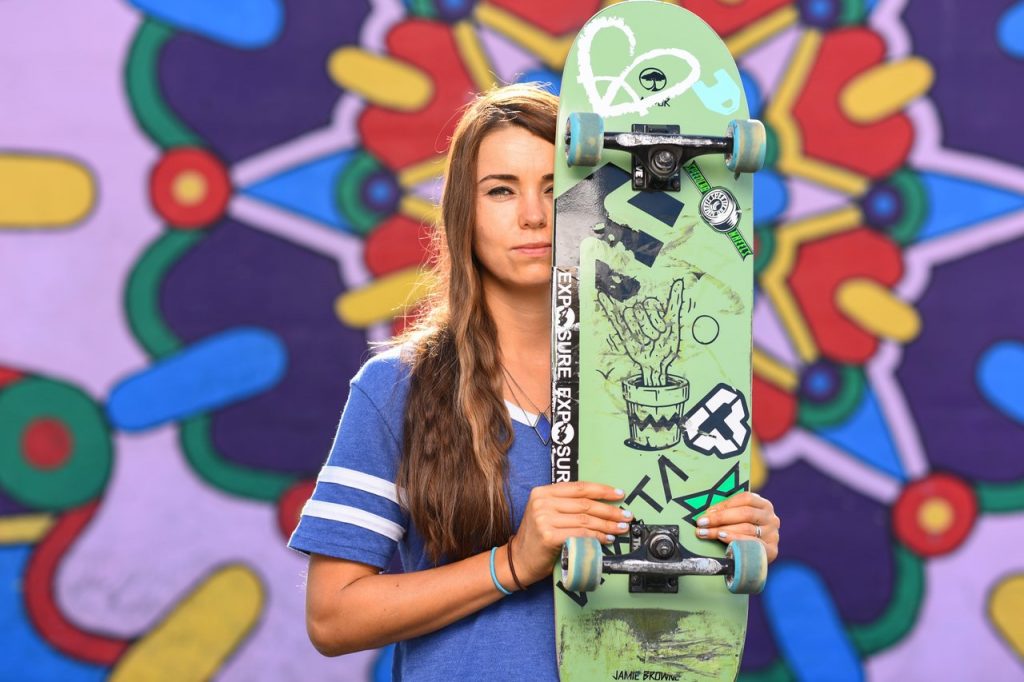 4. Fun
OC Fair & Event Center isn't just home to the annual OC Fair, though that is worth a visit alone. It also features year round events, including Jurassic Quest, concerts and more. This year, OC Fair & Event Center continues to host drive-thru experiences and drive-in concerts. Check out our calendar for the latest events.

Get in some outdoor activity at Costa Mesa parks and nearby beaches. Fairview Park is the largest park in the city, with 210 acres for hiking, biking and horseback riding. Talbert Regional Park has a BMX area as well. We love that TeWinkle Park has both a skate park and a dog park on site.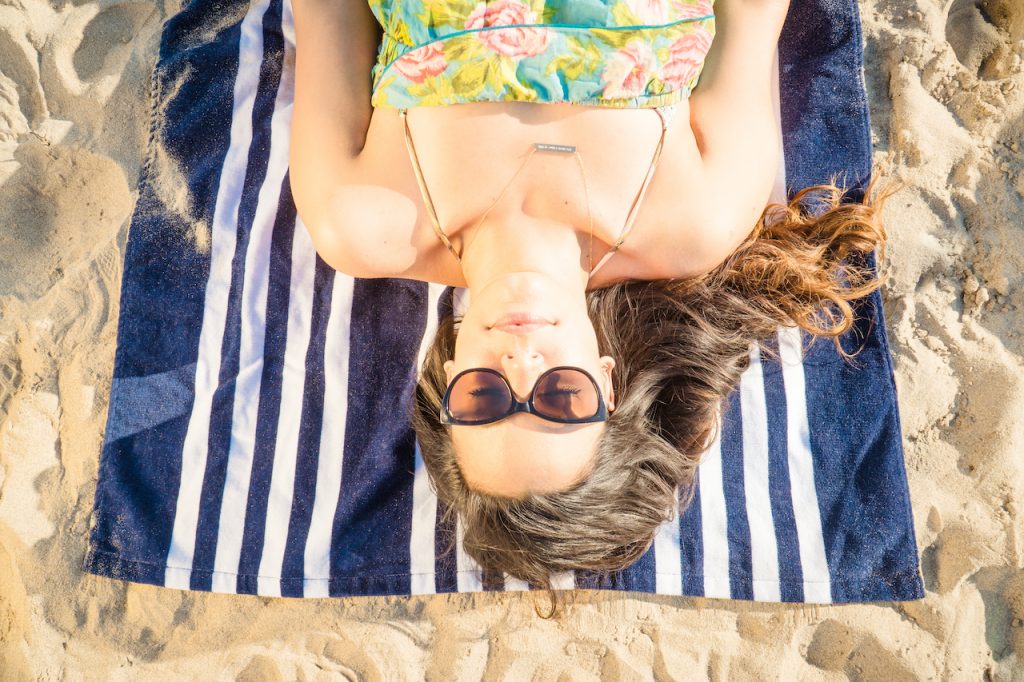 5. Location
Costa Mesa is nestled between Los Angeles and San Diego, in the heart of Orange County. We love that you can stay in Costa Mesa while visiting all of Southern California. The beach is close, too, which makes it perfect in the warmer months. Our Costa Mesa hotels are a great place to unwind after a busy day, and their safety standards are unbeatable.

There are plenty of reasons we love Costa Mesa. If you'd like to learn more, request our digital Visitor Guide. Have you already visited Costa Mesa? Share your favorite things about the city on social. Be sure to tag us @travelcostamesa.com.

Posted in Misc
You're probably ready to enjoy a few safe, socially distanced activities with the whole family, now that the stay-at-home order has been lifted. Costa Mesa has some exciting options in February. There are also plenty of outdoor dining options, outdoor shopping and more. Be sure to check our calendar for the latest updates!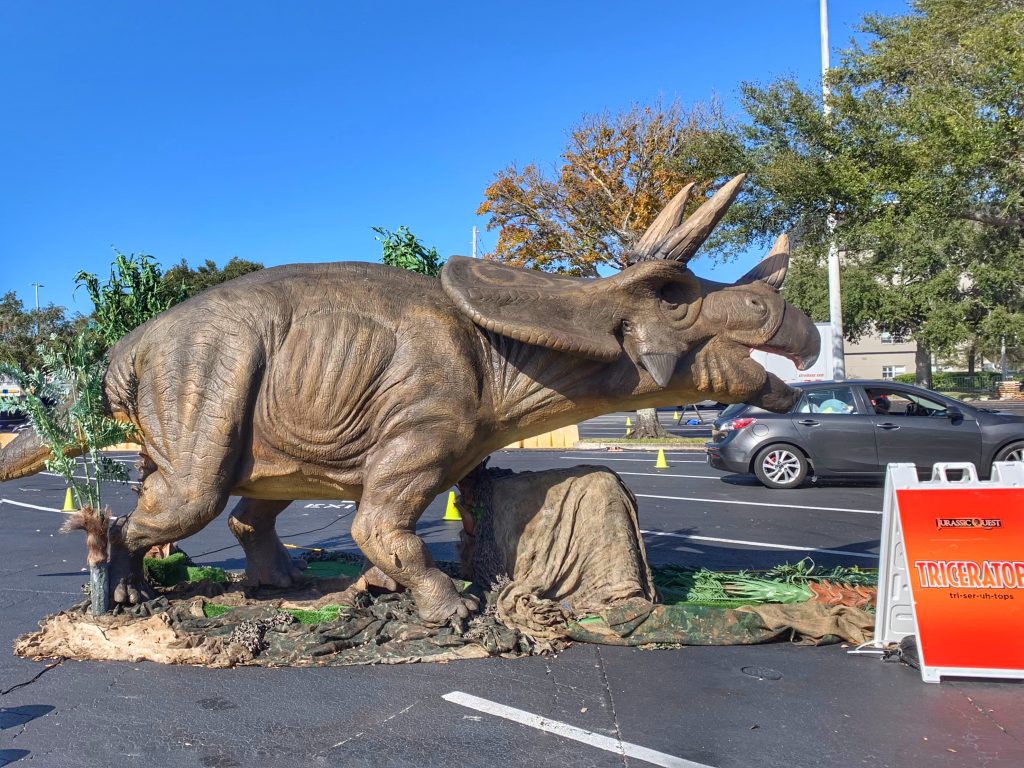 Jurassic Quest Drive-Thru Experience
Jurassic Quest returns to OC Fair & Event Center February 5-14. This year, experience over 70 realistic dinosaurs, including the popular T. Rex. Drive through scenes with Jurassic Quest's animatronic herd as they roar and move. Listen to the digital audio tour featuring performers and dino wranglers. Jurassic Quest Drive-Thru lasts about an hour, ending with a free family-photo. Tickets start at $49 per vehicle.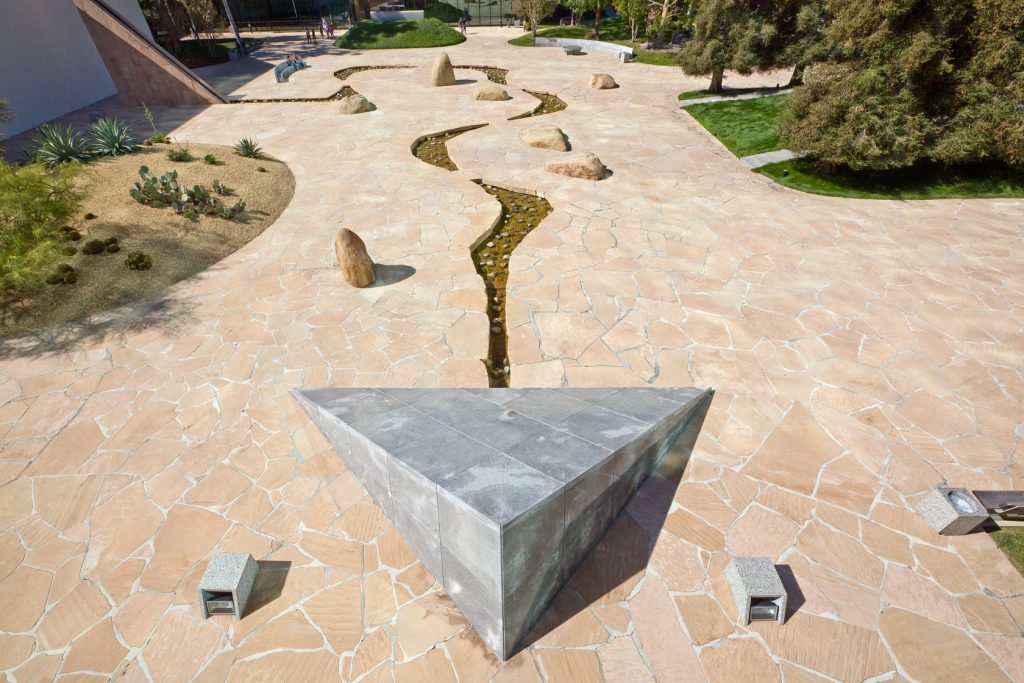 Costa Mesa Art Walk Audio Tour
Our new Costa Mesa Art Walk Audio Tour is a great way to get in some education (and exercise). The tour starts at California Scenario by the acclaimed Isamu Noguchi, then goes by Segerstrom Center for the Arts and South Coast Repertory. The art walk ends at Jewel Court in South Coast Plaza, the perfect place to grab a bite.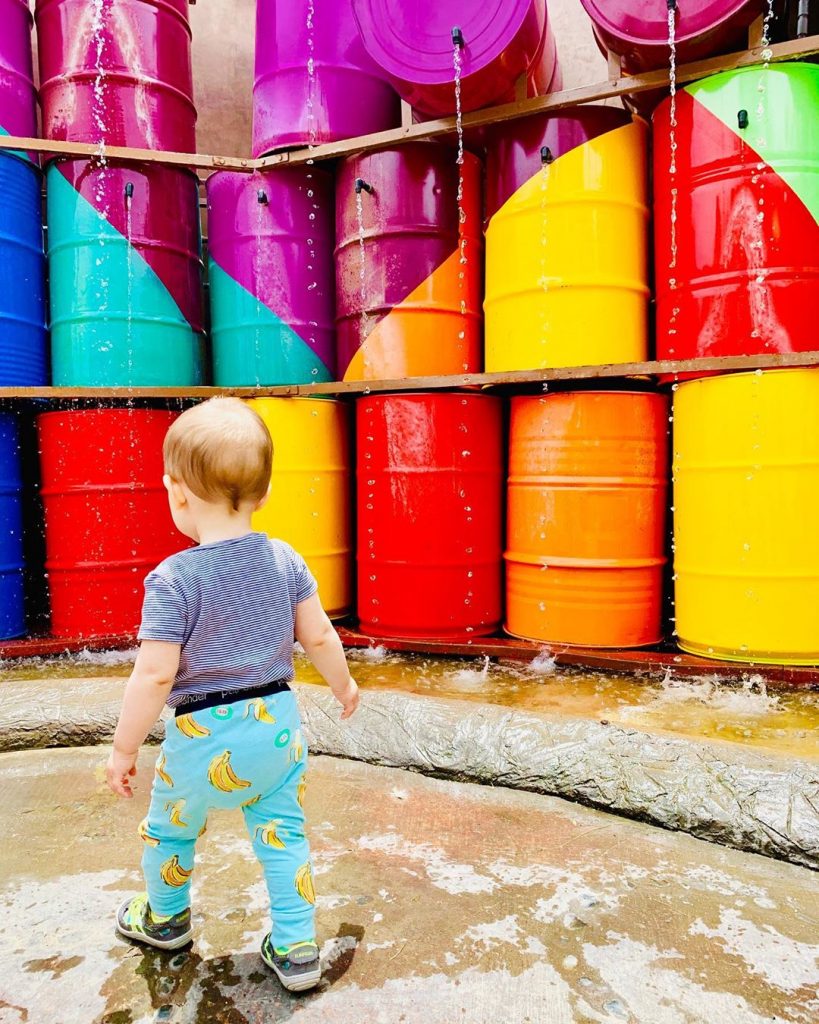 The LAB & The CAMP
A trip to Costa Mesa isn't complete without a visit to The LAB Anti-Mall or The CAMP. These two outdoor retail centers are home to unique shops, delicious food and some of Costa Mesa's most Instagrammable spots.

There are plenty of family-friendly activities this February in Costa Mesa. Whether you're visiting for an event or spending time exploring the city, be sure to stay safe. Be sure to bring your face masks, stay at least 6 feet away from people not in your household and wash your hands frequently. And please continue to support local Costa Mesa restaurants when you can!

You're probably already thinking about your travel plans post-COVID. Travel Costa Mesa is excited to announce it is supporting National Plan for Vacation Day (NPVD), the annual day for Americans to plan their vacation for the entire year at the start of the year, on January 26.

Though most of us are not ready or able to take a trip just yet, there is a wealth of information that says simply planning a vacation can increase happiness. In fact, 97% of survey respondents say having a trip planned makes them happier—and that's exactly what we will encourage you to do this year. Here are some ideas to plan your next trip to Costa Mesa.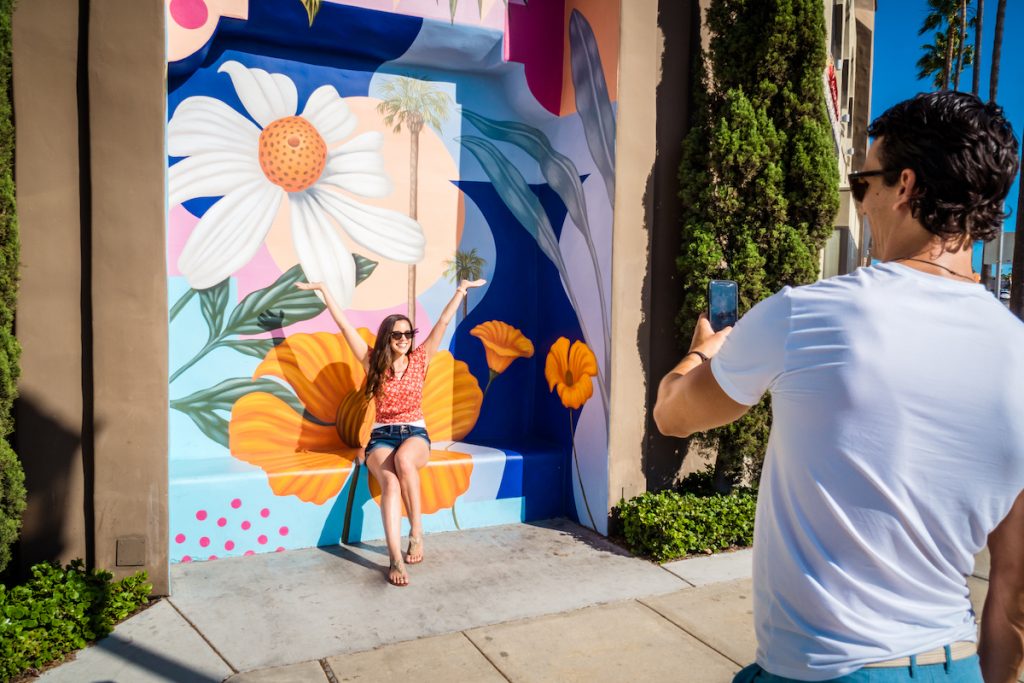 Learn about the area
Costa Mesa has 6 distinct neighborhoods, including the famous South Coast Metro area that is home to Segerstrom Center for the Arts and South Coast Plaza. Looking for a beach vibe? Eastside Costa Mesa is definitely for you, with easy access to local beaches as well as shopping and dining on 17th Street.

Check for deals
You can find great hotel deals year round here. Check our website regularly for seasonal promotions, when leisure travel is permitted. You can also find out what Costa Mesa hotels are doing to keep guests safe during your stay.

Take an Eatcation®
Costa Mesa is home to some of Orange County's best dining, so it's a great destination for foodies. Read up on the latest food accolades and visit our Eatcation® page to plan your must visit restaurants.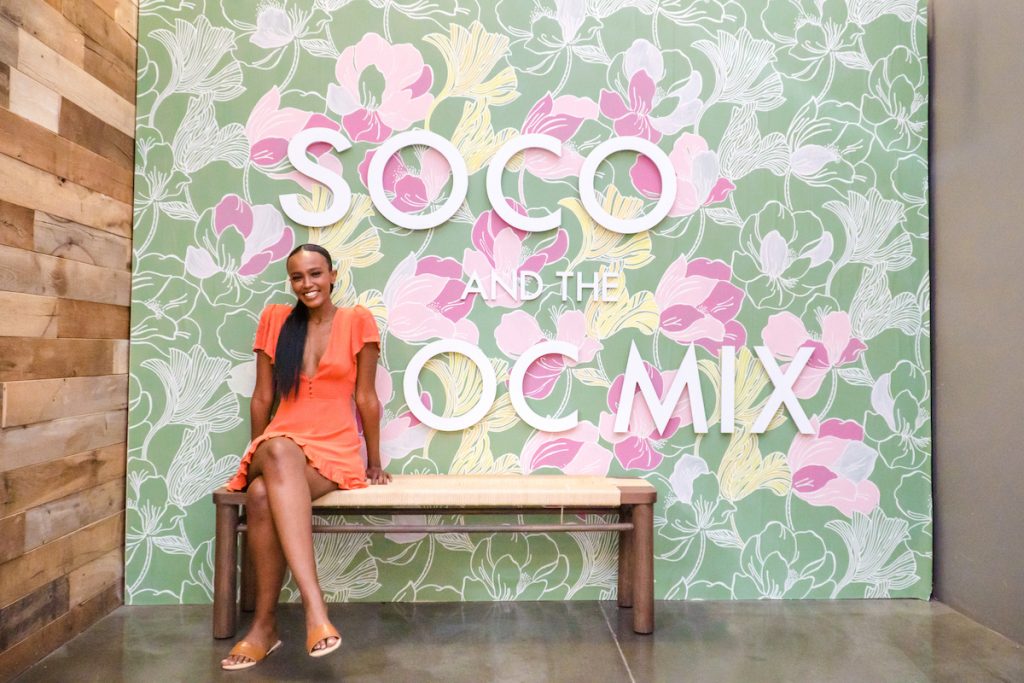 Enjoy a unique shopping experience
Visit the largest shopping destination on the west coast, South Coast Plaza, for designer boutiques, department stores and world-class dining. If you prefer to shop small, visit local favorites The LAB, The CAMP and SOCO & The OC Mix for an eclectic range of shops and award-winning restaurants.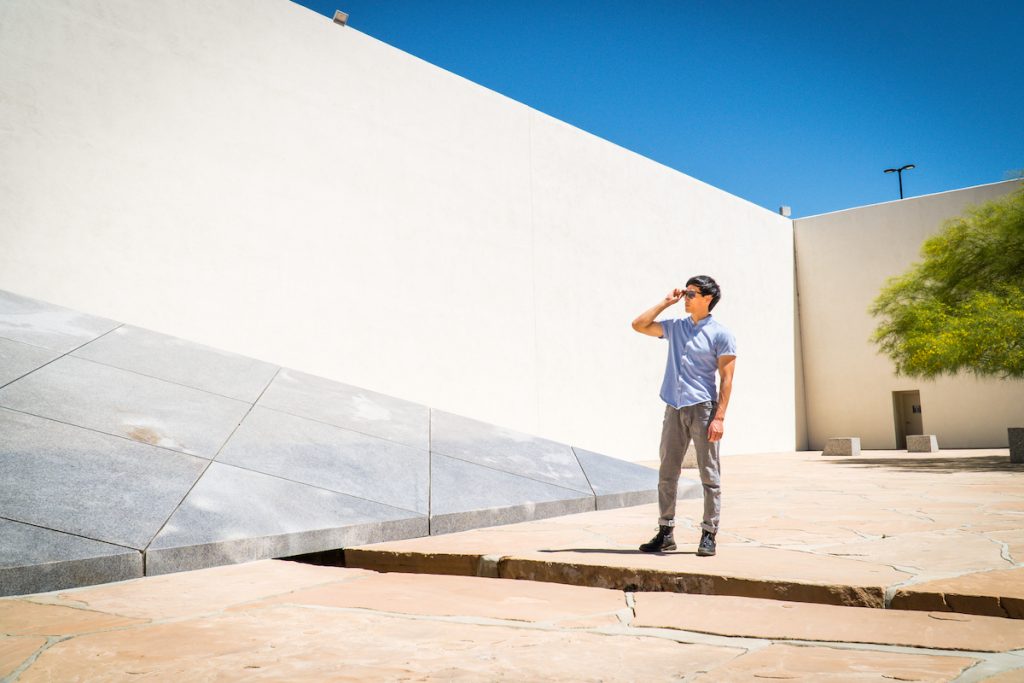 Explore the City of the Arts®
As the City of the Arts®, there are plenty of options to enjoy. Take our free Costa Mesa Art Walk audio tour or snap a photo in front of one of the city's many murals and street art. In the fall of 2021, Segerstrom Center for the Arts reopens and the new Orange County Museum of Art location will open in early 2022. Visit our calendar page for the latest events.
TIP: add the Costa Mesa Art Walk Audio Tour to your home screen for easy access.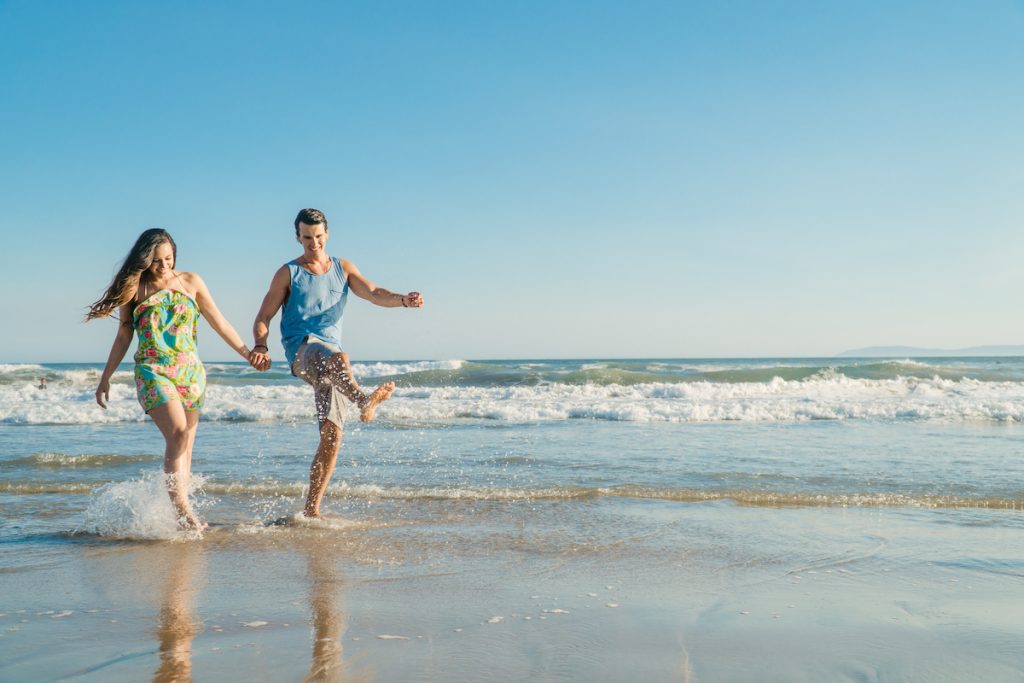 Get outdoors
Whether you want to go on a hike at a park or spend the day at the beach, Costa Mesa's convenient location makes an outdoor adventure easy to plan.

Travel Costa Mesa encourages you to continue to adhere to healthy travel practices—whether planning a vacation in the short term or for later this year. U.S. Travel Association's Travel Confidently toolkit for resources and guidance to encourage safe and healthy travel, which includes wearing a mask, frequent hand washing, maintaining physical distance when possible and staying home if feeling sick.

This year's NPVD is taking place amid challenging times, but we can still look forward to—and plan for—brighter days. On January 26, use the hashtags #PlanForVacation and #TravelCostaMesa to tell us your vacation plans.

Posted in Misc