Travel Costa Mesa Blog
Archives for Misc
Getting restless indoors? We get it. We also know that we all need to do our part to flatten the curve and #CrushCovid. We were recently inspired by an Australian couple who decided not to let their cancelled cruise stop their vacation, so they recreated it at home. They wore sunglasses and comfy robes while enjoying their "view" from their living room.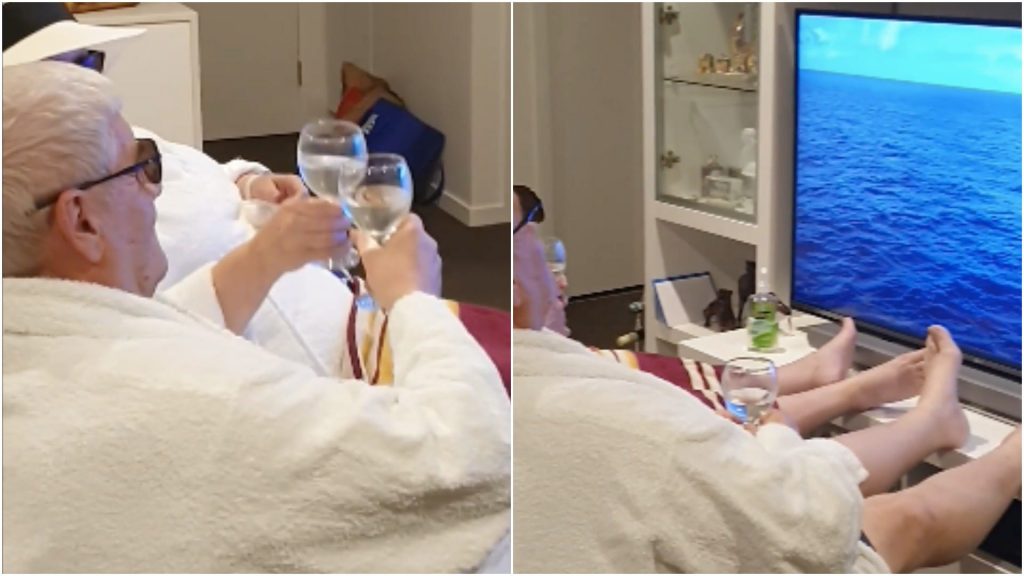 Since you can't come visit us right now, we're bringing Costa Mesa to you. Use our tips to create your escape.

Set the scene
Miss going to The LAB and The CAMP? Wish you could take a walk through Fairview Park? Head over to our Costa Mesa Virtual Vacation page to experience 360º views of 15 hot spots in the city. Take a tour and choose your perfect backdrop. Add ambience by grabbing some Southern California gear, like sunglasses and flip flops. You'll be enjoying the sun in no time.
Experience the arts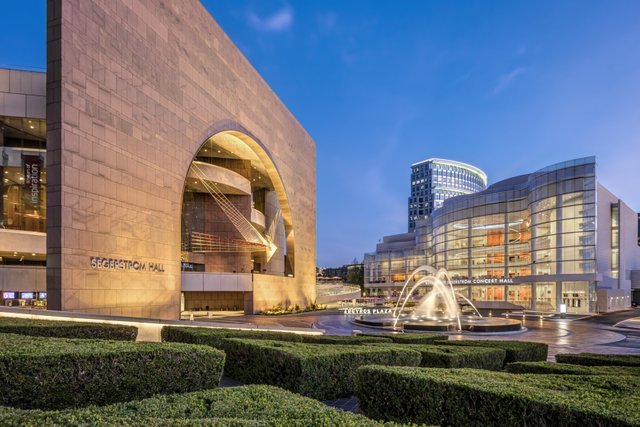 A trip to the City of the Arts®, even a virtual one, isn't complete without the arts. Watch the talented musicians of the Pacific Symphony play from home on the Quarantine Clips playlist. The Philharmonic Society of Orange County also has a resource list of daily live stream concerts and video clips.

Segerstrom Center for the Arts is sharing their favorite performances and resources on social media. South Coast Repertory Artistic Director David Ivers started a series on YouTube called "At Home with Ivers." Watch the latest episode where he interviews actress/writer Amy Brenneman about her play coming this fall to SCR.

Orange County Museum of Art (OCMA) just launched their OCMA Expand virtual experience. Each week you'll find ways to listen, learn, watch and relax with new content. There are also live programs on Thursday evenings.

Add some creativity to your day with "Chuck Jones on Your Phones" from the Chuck Jones Center for Creativity. They're posting free projects and classes, whether you're staying home with kids, pets or yourself.

Enjoy the food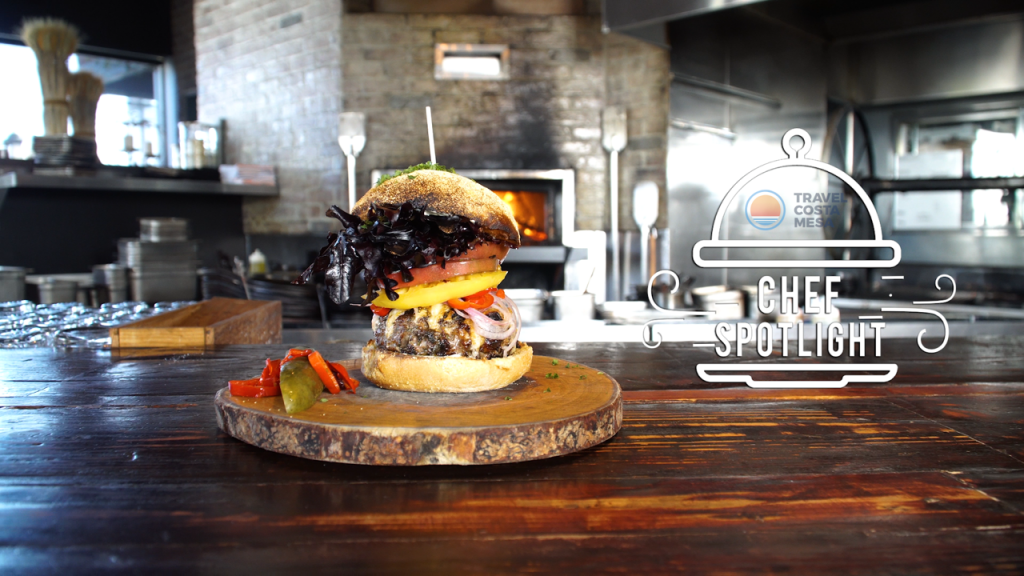 You might not be able to dine in your favorite restaurant, but you can watch our Chef Spotlight series. See why Costa Mesa is becoming a foodie destination, as chefs make their signature dishes. If you're in the area, you can bring the taste of Costa Mesa home with restaurant pickup or delivery. View our Costa Mesa Business Updates page to see which restaurants are available for pickup and delivery.

Don't forget self care
Vacations are supposed to be relaxing, so make sure to take some time for self care. Trim Fitness Studio is offering daily Instagram live Lagree fitness classes. Subscribe to LXR Yoga YouTube channel for their daily yoga and meditation classes, which range from a few minutes to an hour-and-a-half. Follow Align Costa Mesa on Instagram and play Self Care Bingo.
There are many ways to take a vacation while staying home and helping fight COVID-19. How are you spending your time? We'll continue to share ideas on social media.
Posted in Misc
Simplify your business with Scrum
Scrum is traditionally used only for software development. But do you know how to use this methodology to make your business simpler and more productive?
Sometimes the simple things are the best. Unfortunately, managing a business – or even a department – can be far from simple. This is why many organisations look to apply management models to their operations, and Scrum is increasingly becoming the framework of choice. Let's take a look at how it can be used!
Scrum and the Agile business
Scrum is a practical methodology that is used to apply the Agile principles to a project. It was originally developed to help software development teams stay on track and work well as a team even when under pressure to deliver.
As with most great frameworks, the Scrum model can be applied to other scenarios than for what it was originally designed. Many organizations have discovered that Scrum is not just great for software development but can benefit many other business areas. Find out more detailed information about agile vs scrum differences.
A tried and tested model
The reason why Scrum is such an efficient model to use in business is because it has been tried and tested in highly challenging situations where time and resources are limited. It allows people to continuously extract value from their whole team's collective knowledge and ability, which can otherwise be very difficult to do.
Let's take a look at some of the central Scrum principles and how you can use them to build a more agile and efficient business.
Simplicity: Defining the product
When working with software development, it is of course obvious what the product is. However, in Finance, HR, or Sales and Marketing, the 'product' can be slightly more difficult to define. However, you can use the same concept to consider what your goals and your most central deliverables are. This will help to create clarity across your teams and make sure everyone shares the same goals and visions.
Adaptivity: Managing change
Just like software requirements and technology can change over time, the business environment constantly changes around us. Scrum takes this into consideration by allowing for shifting requirements and keeping an adaptive approach. If the needs of the customer changes, the business should change its direction by having a model for adopting feedback and implementing it.
Productivity: Getting things done
In software development, the Scrum model works with short, frequent 'sprints' that last for 2-4 weeks. These are designed to keep momentum and energy high, by giving the team a sense of achievement as well as urgency. In other departments, these sprints may need to be longer or shorter. The objective is to keep everyone's mind focused on delivery and staying on top of their allocated tasks – in order to reach the team's shared goals.
Frequent Delivery: Constant review
Scrum is built on the principle of creating early visibility of product features and value, to help everyone involved to understand the product and give feedback on it. In business, this idea can be transcribed to having regular points of delivery and review – sometimes with just your line manager – to keep on top of any issues and resolving them early.
Accountability: Taking ownership
One of the most famous elements of the Scrum methodology is the daily meeting. This is where the entire team gets together for a quick run-through of everyone's progress, current activities, and any challenges they may have. This is a great way to ensure every team member gets heard and recognised, but it also allows the team to address any issues together by sharing knowledge and resources. In the Scrum, nobody gets forgotten and nobody can hide.
Continuous improvement: Taking stock
In a Scrum project, nobody moves from one phase to another without running a 'retrospective'; a review of the iteration delivered. In this review the team will evaluate the results, while also discussing the way those results were achieved. What worked well? What could have been done better? How can the processes be improved for next time? This is a way for businesses to ensure they are on a path of constant improvement and best practice.
As #StayAtHome becomes the norm across the country, local businesses could use a little love. From offering toilet paper with to-go orders, curbside cocktail supplies and pop-up grocery stores, businesses are getting creative to continue serving customers. Find out how you can support your local businesses while staying safe at home with our list.

Follow your favorite businesses on social media.

The news moves quickly in these uncertain times. We find that changing hours, dining options and more are often announced on social media first. Many of our favorite restaurants closed their doors, only to open them soon after with takeout, delivery and curbside pickup, not to mention special menus! How did we know a Michelin star restaurant was now serving takeout? Social media.

Swap national chains for local restaurants.

The best way to support small businesses is to choose local whenever possible. Order takeout or delivery from local restaurants on your normal dine out days. Miss happy hour? Check local restaurants to see if they're offering special pre-made drinks to go. If you normally grab coffee from a national chain in the morning, try getting curbside pickup at your neighborhood coffee place.

Buy local.

We celebrate Small Business Saturday every November, but they need us now more than ever. Buying supplies? Find out what local shops carry before heading to national stores. In Costa Mesa, we have several alternative choices including a zero waste shop for home goods and personal care items, a craft cocktail store that's offering delivery, and many more. Although some of the brick-and-mortars are closed, their online stores are open. If you do venture out to shop, the lines are often much shorter at local stores too.

Alternative grocery shopping.

Farmer's markets are considered essential and remain open in California, even with a stay-at-home order. Consider purchasing groceries directly from farmers. You can often find a wide range of goods like fruits, vegetables, meat and dairy. Some restaurants are also selling prime cuts of meat, seafood, eggs and more in pop-up shops or as part of their takeout options. Check your options before heading to the supermarket.

Commit to rescheduling.

Salons, spas and other service-related shops had to cancel appointments. Theatres and concert halls had to cancel performances. Commit to rescheduling your appointments as soon as possible. Ask the box office about alternatives to getting a refund on your tickets. If you can exchange your ticket for a later date then you'll be supporting the arts at a difficult time. Plus, you'll have something to look forward to.
There are many ways to help out businesses in your area without having to leave home. We hope you find our list useful. If you're local to Costa Mesa, we've created a page of business updates that's refreshed daily.
Need a weekend away, but don't want to break the bank? Here are our top 7 ideas for free things to do in OC this spring. Save on your stay with our latest hotel deals.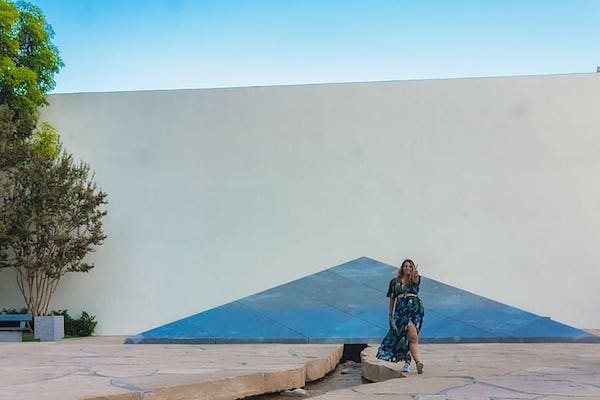 Art Walk
As the City of the Arts, Costa Mesa has plenty of free public art. Take advantage of the beautiful Southern California weather and go on our Costa Mesa Art Walk. The path will take you from Anton Blvd to the area around Segerstrom Center for the Arts and South Coast Repertory before ending in South Coast Plaza. There are also plenty of restaurants along the way, if you decide to stop for a bite.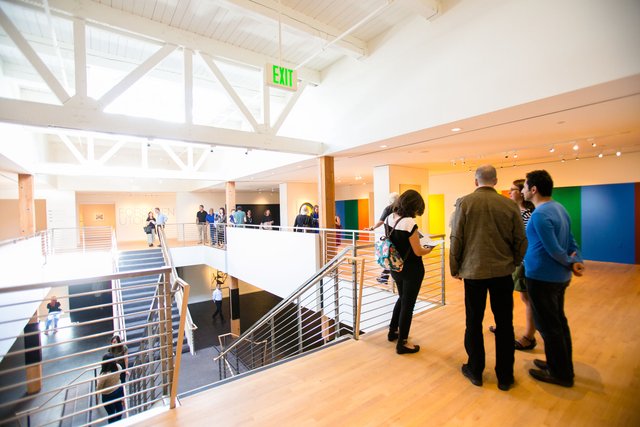 OCMA
Orange County Museum of Art has free events each month, including film screenings, book signings and dance performances. OCMA is located in Santa Ana, across the street from South Coast Plaza.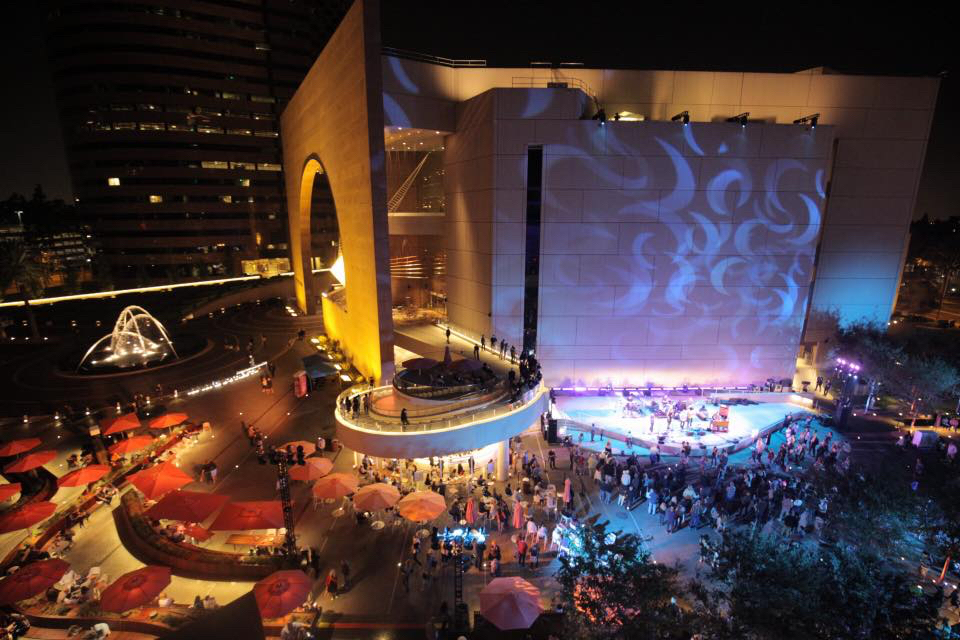 Brilliance: A Night of Music and Light
Segerstrom Center for the Arts offers free concerts on Argyros Plaza throughout the year. Brilliance: A Night of Music and Light, on March 7, combines art, music and technology in collaboration with  University of California, Irvine Emergent Media + Design students and faculty. The event includes an outdoor dance floor and light-up headphones for a silent disco and interactive art pieces. 

Rock, Paper, Scissors: ¡Damas!
Celebrate International Women's Month at Rock, Paper, Scissors: ¡Damas!, a free concert on Argyros Plaza March 21. In addition to music, there will be a panel of local women innovators, a photo booth and kid-friendly arts and crafts.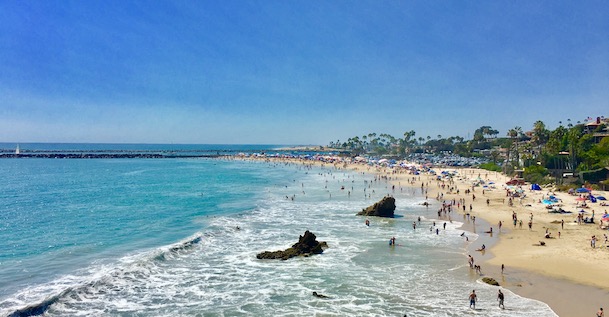 OC Beaches
Enjoy the warmer weather at the beach! Costa Mesa is closest to Newport Beach, Huntington Beach and Corona del Mar. If you're traveling with a furry friend, check out Huntington Dog Beach.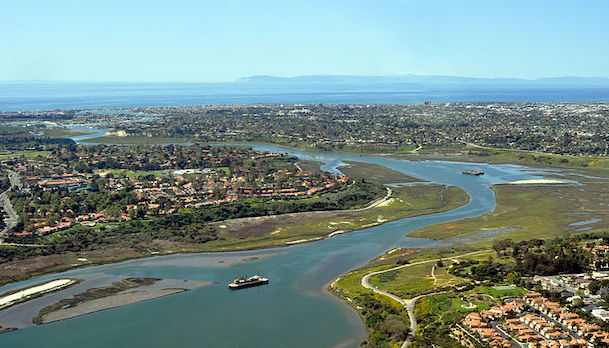 OC Parks
Orange County has a lengthy list of parks to visit, but we have a few favorites. Upper Newport Bay is 1,000 acres of coastal wetlands with trails for walking, biking and horse riding. The 10.5-mile Back Bay Loop trail includes scenic spots along with the Back Bay Science Center and the Peter and Mary Muth Interpretive Center. TeWinkle Park in Costa Mesa is 49-acres that's great for picnics, barbeques and sports. There's baseball, softball and utility fields, tennis courts and the nearby skate park. TeWinkle park is also home to Costa Mesa Bark Park. Bird watchers can visit Fairview Park on March 14 for the World Wildlife Audubon Bird Walk.
If you're still looking for more ideas for fun, free activities in the OC, check out our calendar and or activities page. Not sure where to dine during your stay? Be sure to look at our restaurants page for some great options. Don't forget to save on your stay with our hotel deals. Tag us on Instagram during your stay, @travelcostamesa.
Posted in Misc
From hitting the gym to eating better or taking time to enjoy the outdoors, a new year often means taking better care of yourself. Did you know that taking time off from work benefits your well being too? It also helps your professional performance. So why don't more of us use our time off to do something we love⁠—travel? According to the US Travel Association, "⁠planners are more likely than non-planners to travel during their vacation days." We're celebrating National Plan for a Vacation Day, on January 28, to encourage you to plan for all of your vacation days at the beginning of the year!

Traveling doesn't have to mean an expensive, long-distance trip either. We think that with a bit of planning, you can have a fantastic staycation or, even better, an Eatcation® in Costa Mesa. Here are our highlights coming up through spring in the City of the Arts®.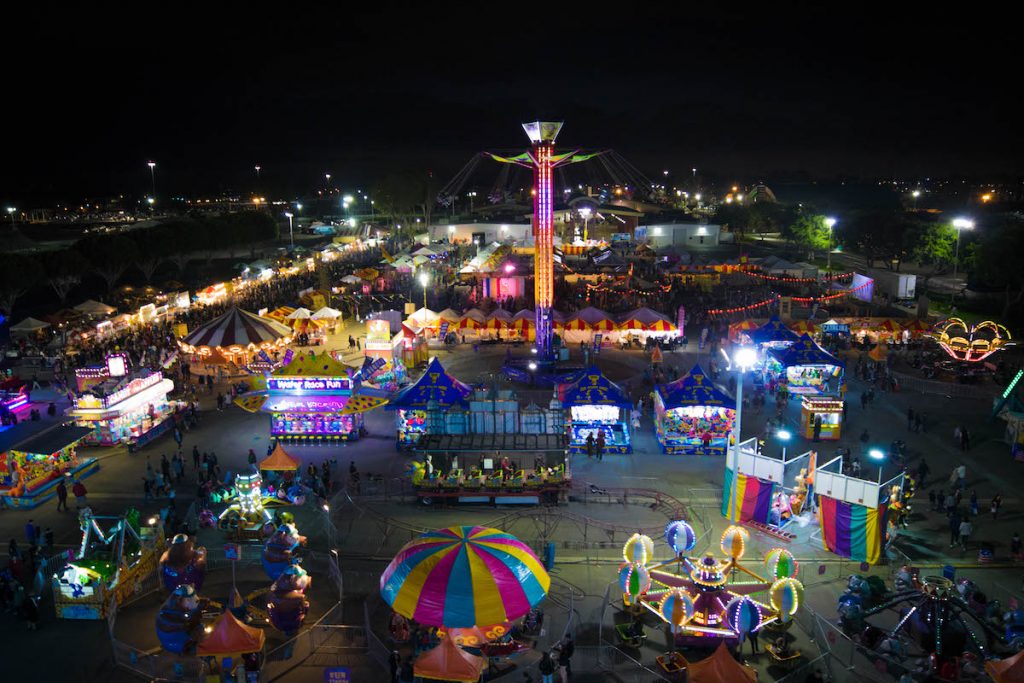 January

Celebrate the Year of the Rat at South Coast Plaza with special events and performances, along with in-store promotions and contests from January 23 – February 9. The Tet Festival is the largest Vietnamese Lunar New Year festival in the country. There will be traditional Vietnamese food, entertainment and customs from January 24 – 26 at the OC Fair & Event Center. Finally, Pacific Symphony's Lunar New Year at Segerstrom Center for the Arts includes dynamic performances of Easter and Western music and dance from January 25 – February 9.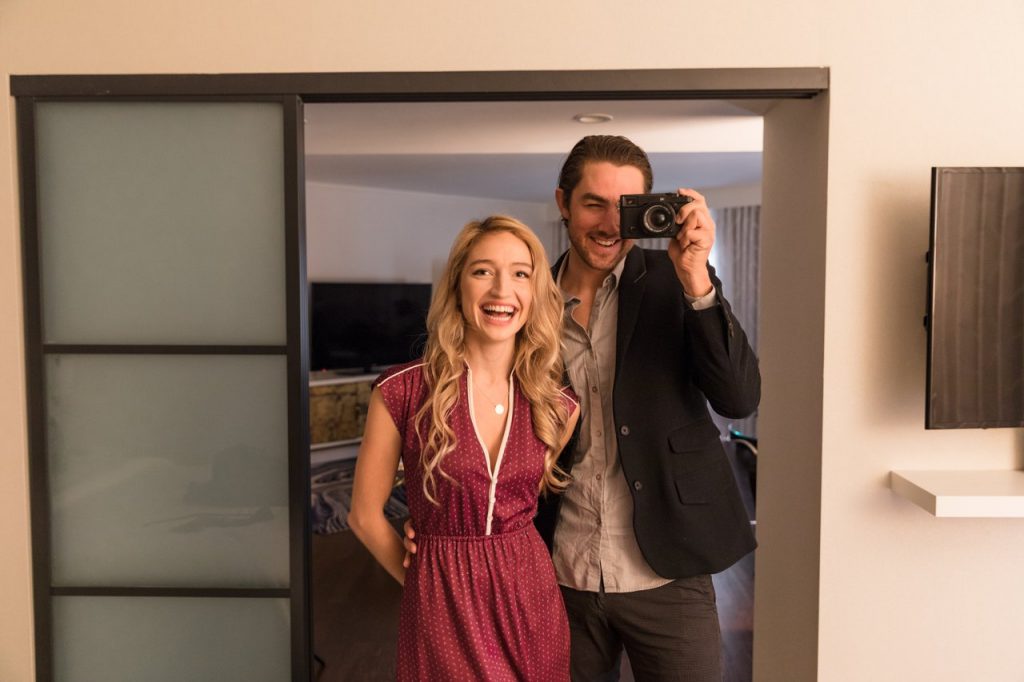 February

Spend Valentine's Day weekend in Costa Mesa. Relax at one of our spas, go to a wine tasting and have some fabulous food with our romantic dining recommendations.

March

Cirque du Soleil Volta comes to OC Fair & Event Center March 18 – April 19. Follow the story of Waz, a game show contestant, as he searches for acceptance. The incredible show features aerial artists gracefully flying in sweeping arcs, acrobats performing on a unicycle, artists shape diving and BMX bikers.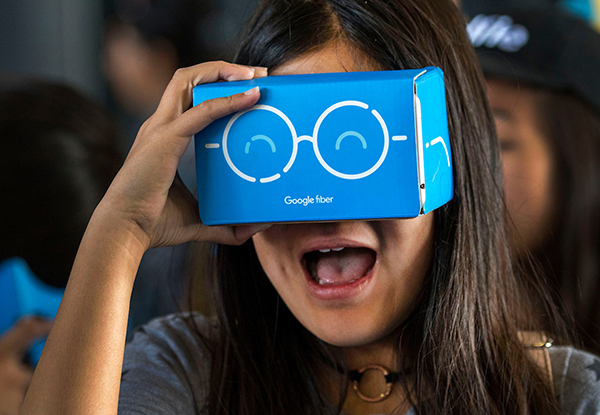 April

A great event for the whole family, Imaginology brings together science, technology, engineering, arts and math with hands-on activities designed to be fun and educational. The event takes place April 17 – 19 and is free.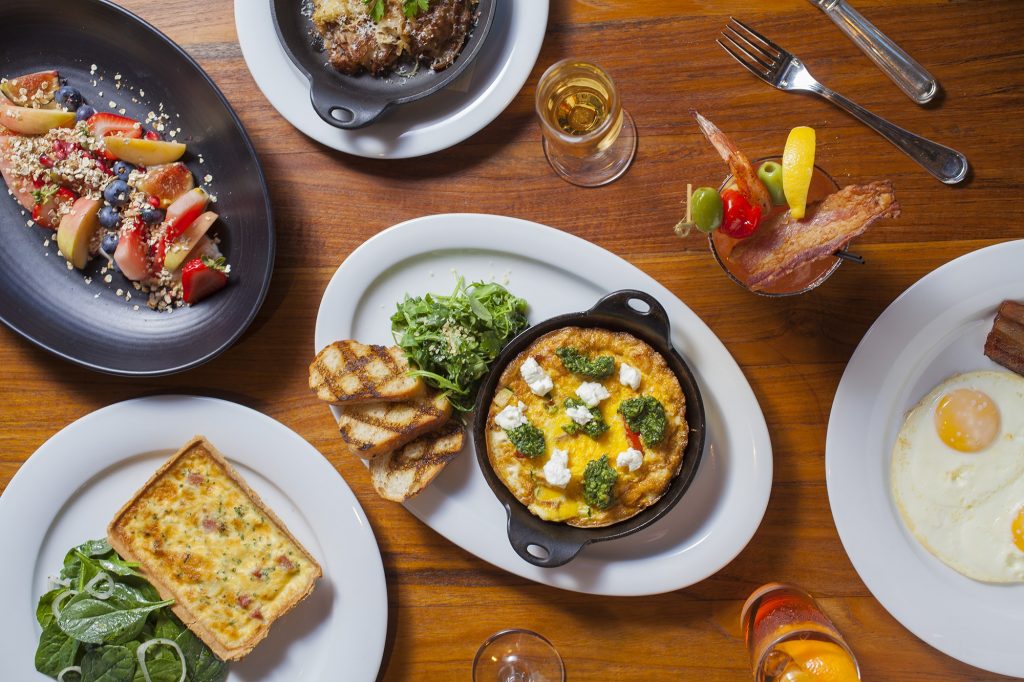 Year Round
Take advantage of the amazing culinary scene in Costa Mesa with an Eatcation®. Try our DIY Top Chef tour, go on our Beer Trail or check out all of our food accolades to try the best of the best. 

No matter what time of year you plan to visit, there's always plenty to do in Costa Mesa. You can start with your travel style to help you plan your itinerary. See what events are going on during your stay by looking at our calendar. Then, book your stay by finding the best hotel deals.

Posted in Misc
It's the start of a new year, and a new decade. Whether you're ready to tackle those resolutions, or just want to get healthy after the holidays, here is your curated list for an active getaway to Costa Mesa that's still full of fun and food! Our holiday hotel deals are available until January 15.

Fun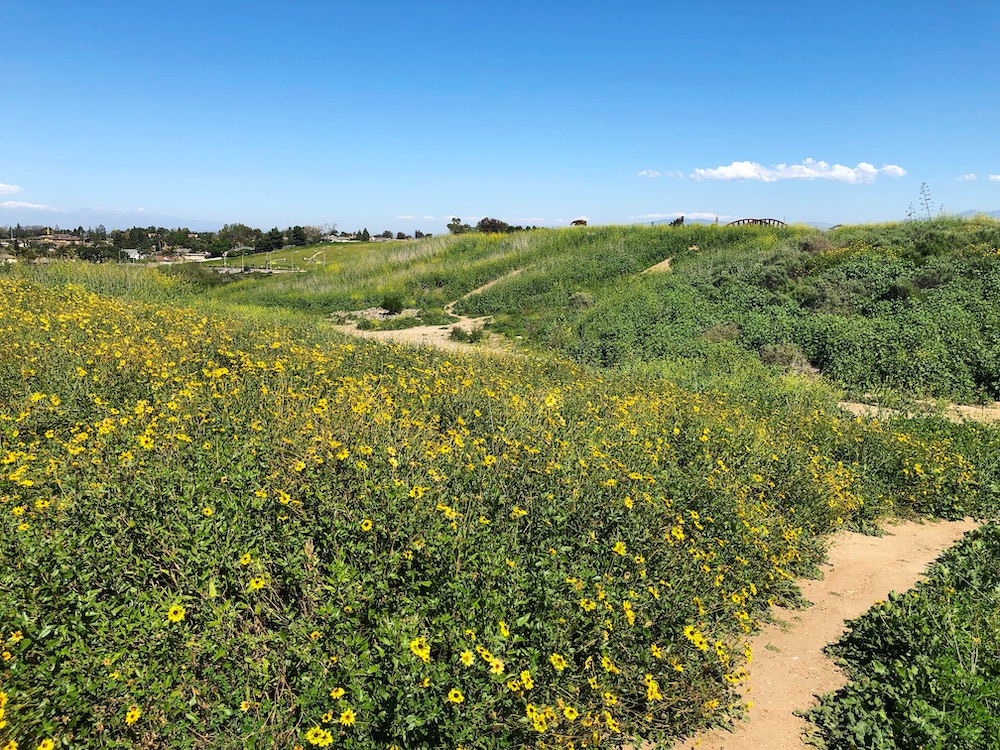 Fairview Park
There's no shortage of hiking trails in Orange County, but we're partial to Fairview Park. Costa Mesa's largest park includes 7 miles of scenic trails for hiking, running, biking and even horseback riding. The 208-acre park also features a forested sanctuary, open fields and hills. You'll find plenty to do, including the Goat Hill Junction Railroad, offering free model train rides on the third weekend of each month.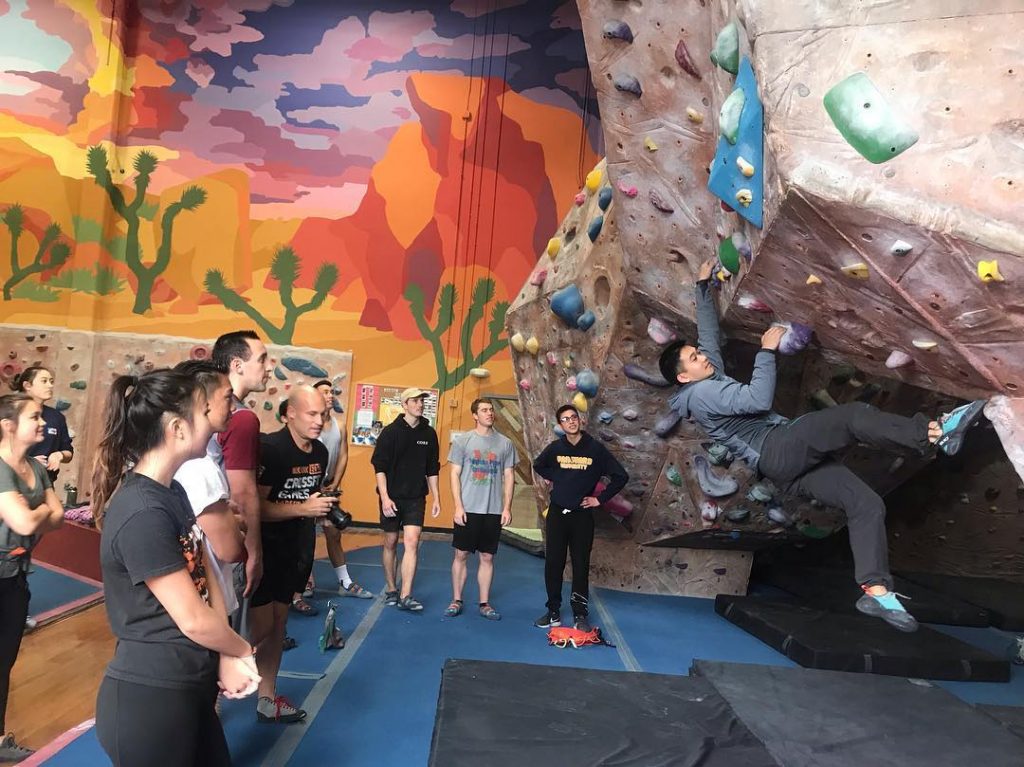 Rockreation
Orange County's best indoor climbing facility, Rockreation, features 12,000 square feet of climbing terrain. It includes varying angles, top-rope climbing and bouldering. It's a great environment for first timers to seasoned climbers. The only thing you need is workout clothes and Rockreation will provide the rest. You'll also find exercise machines, cardio equipment and weights.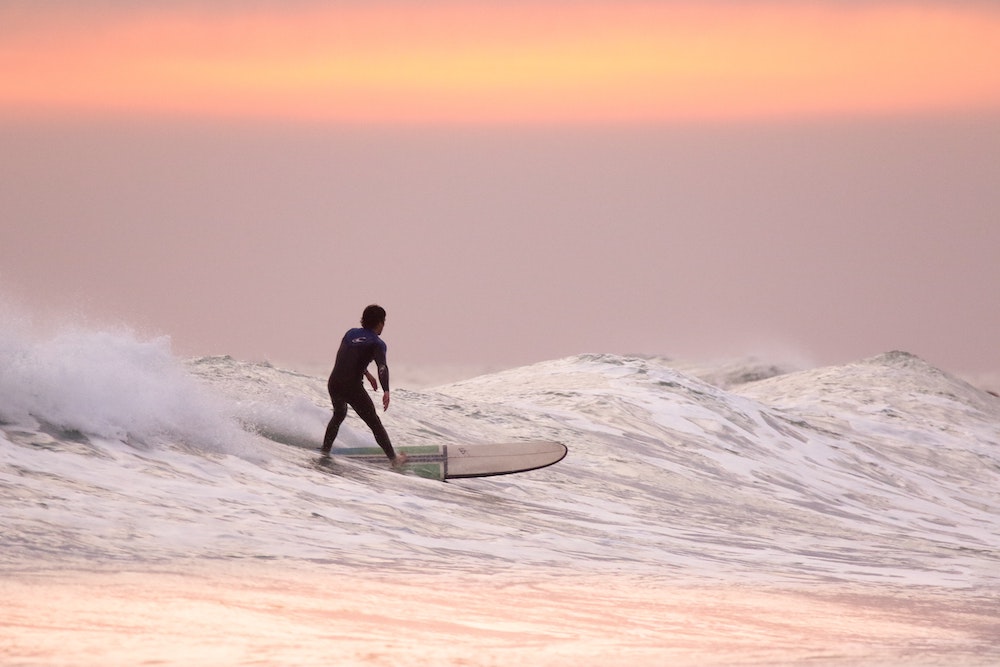 Surf lessons
What could be more synonymous with California than surfing? Take a short drive from your hotel to the beach for surfing lessons. Surf schools offer group and private instruction, with wet suits and boards provided. Lessons are, typically, about 2 hours. You'll be catching a wave in no time.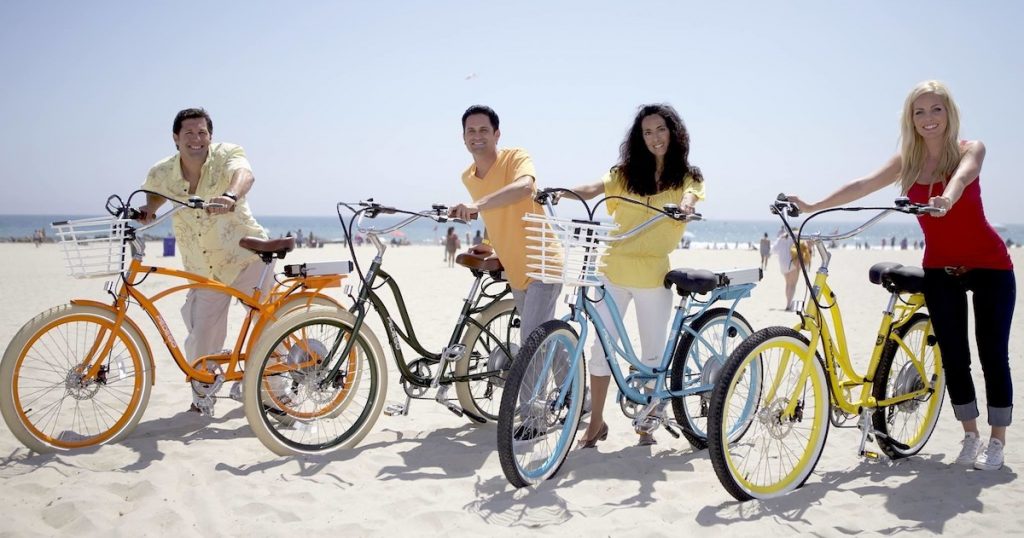 Pedego Electric Bike Tours
Head over to nearby Corona Del Mar where Pedego Electric Bike Tours offers a guided bike tour through Corona Del Mar, Balboa Island & Balboa Peninsula. You'll see highlights of the area, including the quaint shops of Balboa Island to the stunning view of the ocean. You can also rent bikes in 2-hour, 3-hour or all day options, if you'd prefer taking your own path or want to follow our Costa Mesa Bike Route.

Costa Mesa Art Walk
Take in the City of the Arts by following our Costa Mesa Art Walk. The art walk showcases the free public art located around Segerstrom Center for the Arts, South Coast Repertory and South Coast Plaza. Continue your art tour by walking to Orange County Museum of Art (OCMA), across the street from South Coast Plaza. Stay within walking distance at Avenue of the Arts, The Westin South Coast Plaza or Costa Mesa Marriott.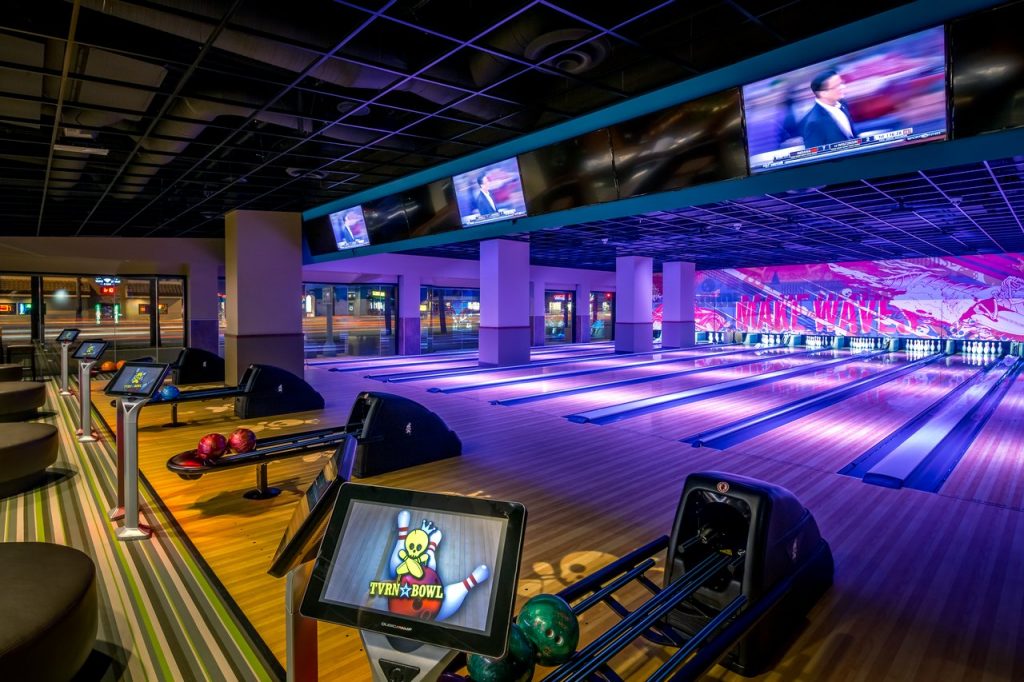 Tavern + Bowl
End your trip with a fun night of bowling at Tavern + Bowl at Triangle Square. You can reserve one of their state-of-the-art bowling lanes for up to 6 people, starting at $35 per hour. Online reservations are available as early as 1 week in advance. Just make sure to book at least the day before, as same day reservations are not accepted.
Food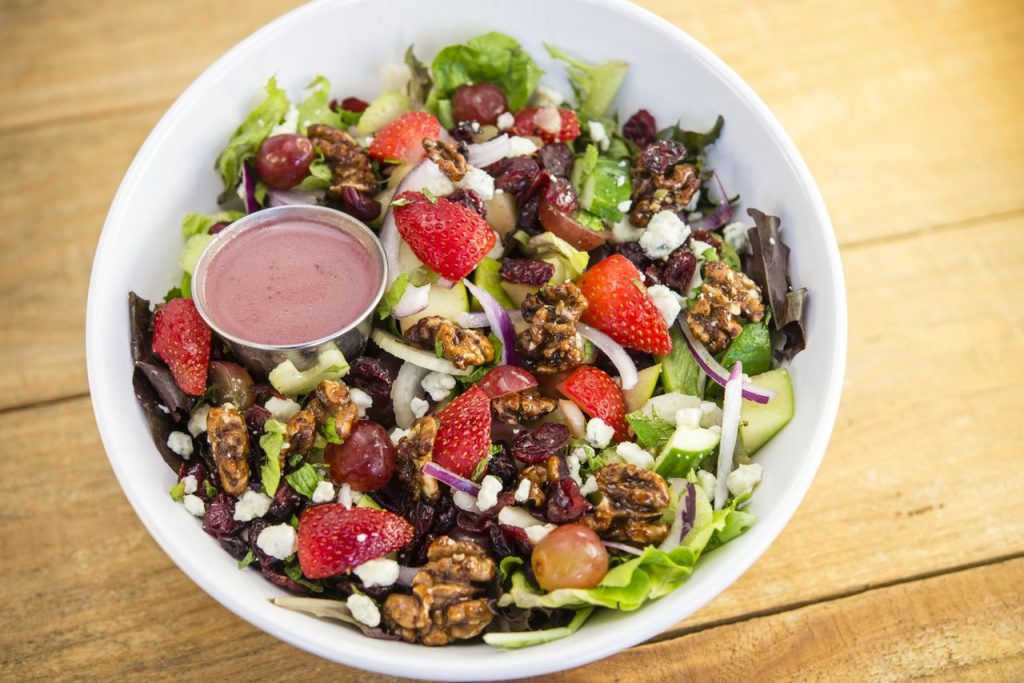 Greenleaf Gourmet Chopshop
From organically grown produce to flame-grilled proteins, Greenleaf Gourmet Chopshop at SOCO & The OC Mix is the perfect stop for a healthy lunch. We recommend getting one of their delicious salads, like Zorra the Greek or antioxidant orchard. This fast-casual restaurant also has build-your-own salad and entree options.

The Den Café
Located in The LAB Anti-Mall, The Den Café offers healthy options for every meal (including brunch). Try the sunrise yogurt bowl for breakfast or the quinoa veggie burger for lunch. There are plenty of vegan and vegetarian options as well.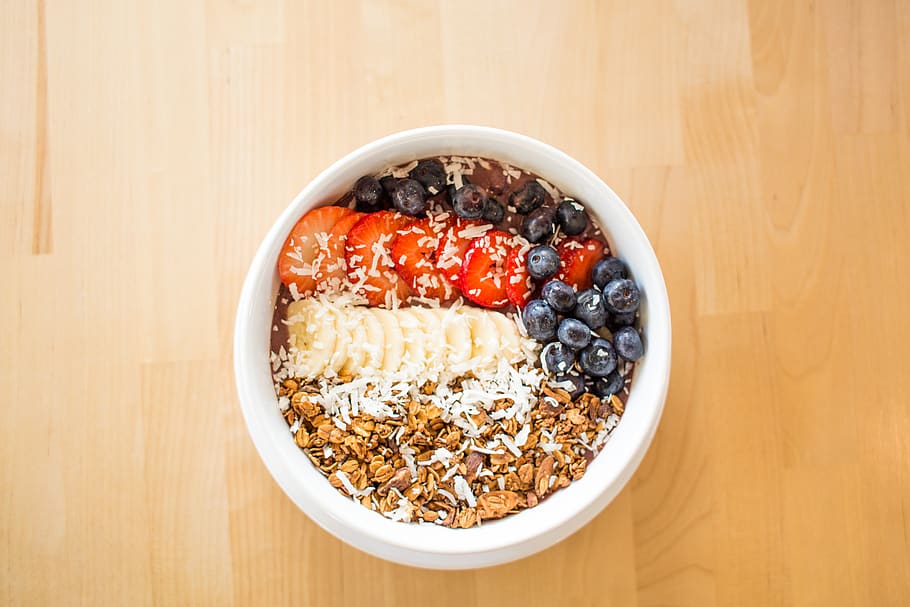 Birdie Bowl & Juicery
Also in SOCO & The OC Mix is Birdie Bowl & Juicery. Split an acai bowl (they're big enough to share), or try one of their cold-pressed juices. It's a great spot to stop for a break during an active day.
Costa Mesa is full of things to do during a healthy getaway. Learn about all the activities available in and around the city for more options. For more dining choices, we have a list of health conscious dining and a full list of Costa Mesa restaurants. If you want a relaxing break, make an appointment at one of our spas. Don't forget to also check out our holiday hotel deals before they end on January 15!