Travel Costa Mesa Blog
Archives for Misc
Whether it is a unique costume idea or extra attention to detail while carving a jack-o-lantern, Halloween is a great opportunity to showcase creativity and have fun. Dressing in costume and carving pumpkins are not recent fads. Both of these activities originated from Celtic tradition. Originally, faces were carved into hallowed-out turnips to ward off evil spirits, but European immigrants to the United States continued the tradition with pumpkins. Today, Halloween is more about costumes, candy and scary movies than the pagan harvest festival where it originated. Costumes are not just limited to children – or even people! Many adults attend costume parties, while some even get their pets in the act!  Halloween is the second most commercially successful holiday in the United States with an average around $2 billion in candy sales alone.
If you're looking for more to do than sit by the front door and pass out candy to trick-or-treaters, or you are looking to celebrate on more days than just All Hallows' Eve, Costa Mesa offers some great ways to celebrate Halloween in Orange County. Read More
Costa Mesa is the perfect Southern California destination.  Known as the City of the Arts, Costa Mesa offers the best entertainment, shopping and dining options in Orange County. Many local favorites were represented in the Orange County Register's "Best of OC" and the OC Weekly's "Best of" edition highlighting some of the mouth-watering fare and bars on offer in Costa Mesa.  Whatever your preference – lounge, dive, music venue or dancing, there is a bar in Costa Mesa that suites your partiality. Read More
The rhythm of percussion echoed through the Segerstrom Center for the Arts for the opening night of STOMP.  But this music wasn't made from instruments – it was a collection of plastic bags, coffee tins, trash cans and empty water bottles.  The music wasn't from a cast warm-up, or from the studio crew testing equipment.  The sound was created by STOMP ticket holders in the STOMPing Grounds – an interactive experience where guests have the chance to be a part of the show by using stage props from the production. Read More
Posted in Events, Misc, Music & Art, Play
Between shrieks, camera flashes, crowds and glasses of champagne, master stylist and hair guru Frederic Fekkai offered free consultations to guests by appointment at Saks Fifth Avenue at South Coast Plaza.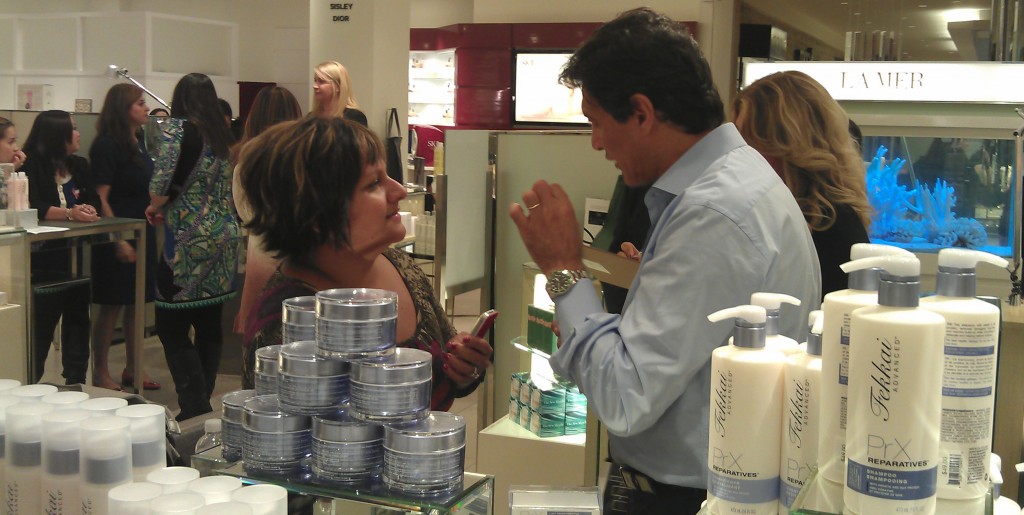 The orchid family is one of the most diverse and widespread plants on earth.  There are between 21,000 – 26,000 accepted species found in 880 genera.   That is more than twice the number of bird species and almost four times the amount of mammal species on earth.  Orchids are colorful and aromatic and have been an object of obsession of horticulturists for hundreds of years.  Orchids are found on every continent except Antarctica, but mostly in the tropics of Asia, South America and Central America. Read More