Travel Costa Mesa Blog
Archives for Misc
It's been a tough couple of years, and self-care has never been more important. As we begin a new calendar year, it's always a good time to look back on the previous year and ways you can improve your health and wellness this year. It's already almost February! 😲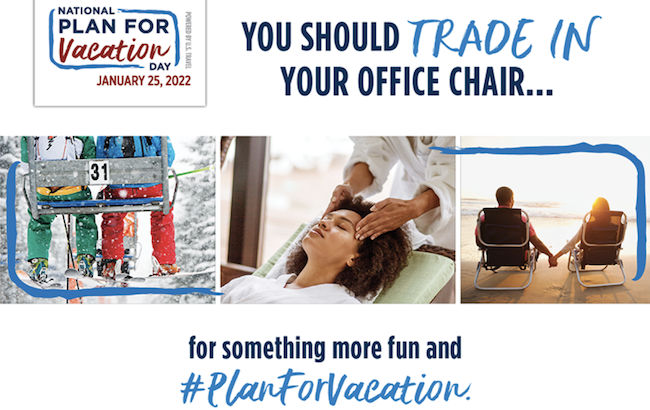 Plan For Travel!
Tuesday, January 25 is National Plan For Vacation Day. According to Destination Analysts, 77% of full-time employees agree that taking vacations is important in their job satisfaction…and we couldn't agree more. Vacations are one of the best ways to recharge and refocus after a tough work stretch.
After two years of living through the COVID-19 pandemic, Americans are feeling burned out and ready for a change of scenery. However, COVID-19 related health and safety concerns and increased workloads have prevented many American workers from using their hard earned time off. Americans are STILL not using all of their vacation days. More than two-thirds (68%) of American workers feel at least moderately burned out and 13% are extremely burned out. Despite all this, American workers left an average of more than four days or 29% of their paid time off on the table last year. While today IS National Plan For Vacation Day, every day is a good day to plan your next trip. Costa Mesa is always ready to welcome guests with a stringent set of safety guidelines at our hotels, and special deals at Costa Mesa hotels starting at just $99.
Focus on What You Eat and Drink
Finding healthy, sustainable meals that taste delicious is easier than ever. With 3 Michelin-starred restaurants, the only ones in Orange County, Costa Mesa is a great place to find fantastic and healthy cuisine on your visit. With locations at SoCo and 17th Street in Costa Mesa, Greenleaf Gourmet Chopshop brings unique, gourmet ingredients to the table. Greenleaf quickly gained a reputation in OC where diners could enjoy affordable, fresh and healthy meals in a casual environment. Another healthy choice, Seabirds Kitchen, serves incredible plant-based meals using locally sourced and organic ingredients – food so delicious you won't miss the meat! Find great craft beer, small plates, salads, tacos, bowls, desserts and brunch from their brick and mortar location in The LAB retail center. And there are incredible spots like Birdie Bowl and Juicery, you can pick up acai and pitaya bowls, date shakes, smoothies, wellness shots and more.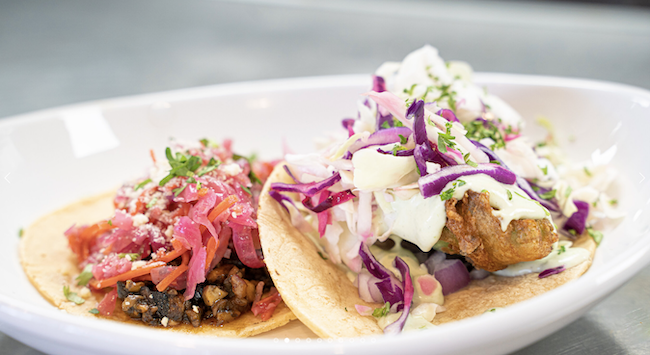 Get Outside!
We know, we know. You hate running. How about walking? CNN just reported that more than 110,000 US deaths could be prevented each year if adults over 40 added 10 minutes of daily moderate to vigorous physical activity to their normal routines, according to the study published Monday in the journal JAMA Internal Medicine. Walking, running or even biking in Costa Mesa is an activity that can be enjoyed outdoors all year due to the mild climate. With beautiful parks, proximity to the ocean and the Santa Ana River Trail, there is no shortage of scenic places to exercise.
Fairview Park is the city's largest park, so there's plenty of space for social distancing. Talbert Regional Park is a nature preserve that includes a BMX area, along with 9 hiking trails. Click both the park links here to see a 360-degree experience of these great Costa Mesa parks.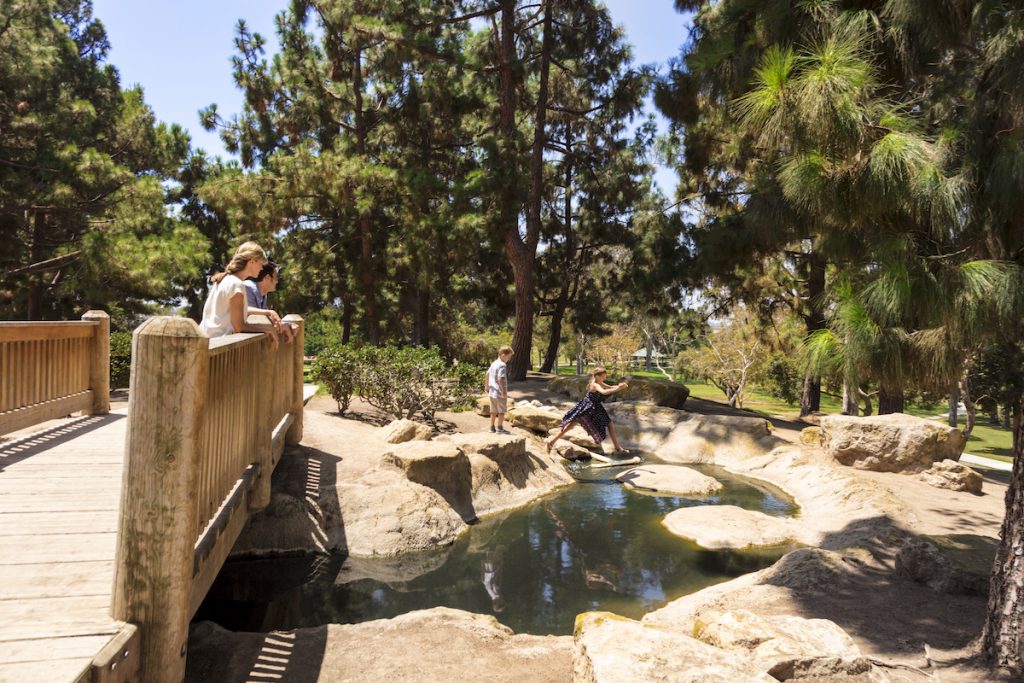 We're not telling you what you haven't already heard before…eat and drink healthy, lots of exercise, drink water. Combining that with a quick getaway just takes it to the next level. Costa Mesa has a lot to offer the visitor for a weekend or quick getaway. Great live performances at Segerstrom Center for the Arts, a free city Art Walk audio tour, itineraries for an Eatcation, and so much more. It's time to take a couple days off and come visit Costa Mesa to recharge in 2022. See some of our top Costa Mesa hotel deals here.
Posted in Misc
Holiday events are happening in Costa Mesa. It's the perfect time for a quick getaway, with hotel deals as low as $99! From the return of A Christmas Carol at South Coast Repertory to Night of Lights OC at OC Fair & Event Center, there's something for everyone to enjoy. And of course, don't miss holiday shopping at the West Coast's largest shopping destination, South Coast Plaza. Looking for some fun and free things to do during the holidays too? Check out these great free holiday events!
Snoopy House at Costa Mesa City Hall
A Costa Mesa tradition for 50 years, the elaborate Snoopy House holiday display has been a Costa Mesa and Orange County holiday staple for more than 50 years, attracting an estimated 80,000 visitors annually. Snoopy House, which features holiday scenes populated by "Peanuts" characters, is available for viewing from 5:30 to 9 p.m. nightly from December 17 through December 22 in front of Costa Mesa City Hall. Santa will make special visits nightly beginning at 6. Children and their families will have opportunities to receive free photos with Santa.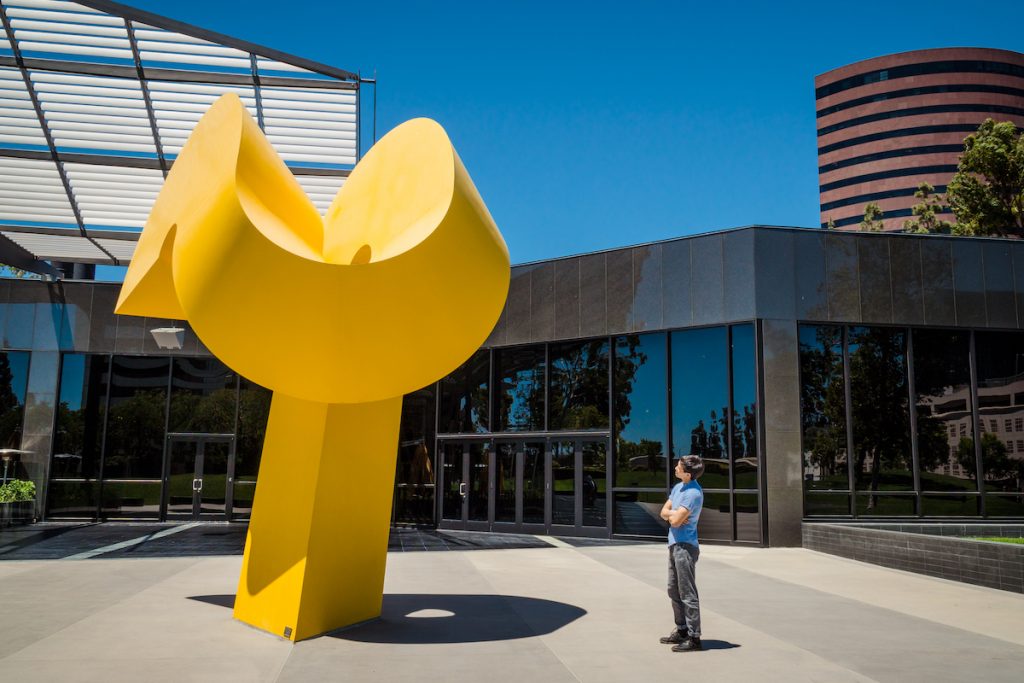 Costa Mesa Art Walk Audio Tour
The Costa Mesa Art Walk Audio Tour showcases the sculptures around South Coast Plaza, Segerstrom Center for the Arts and South Coast Repertory. You can listen to the audio tour directly on your phone. During the holidays, you can also see the 90-foot South Coast Plaza holiday tree that has over 94,000 lights! The tree is located in Town Center Park.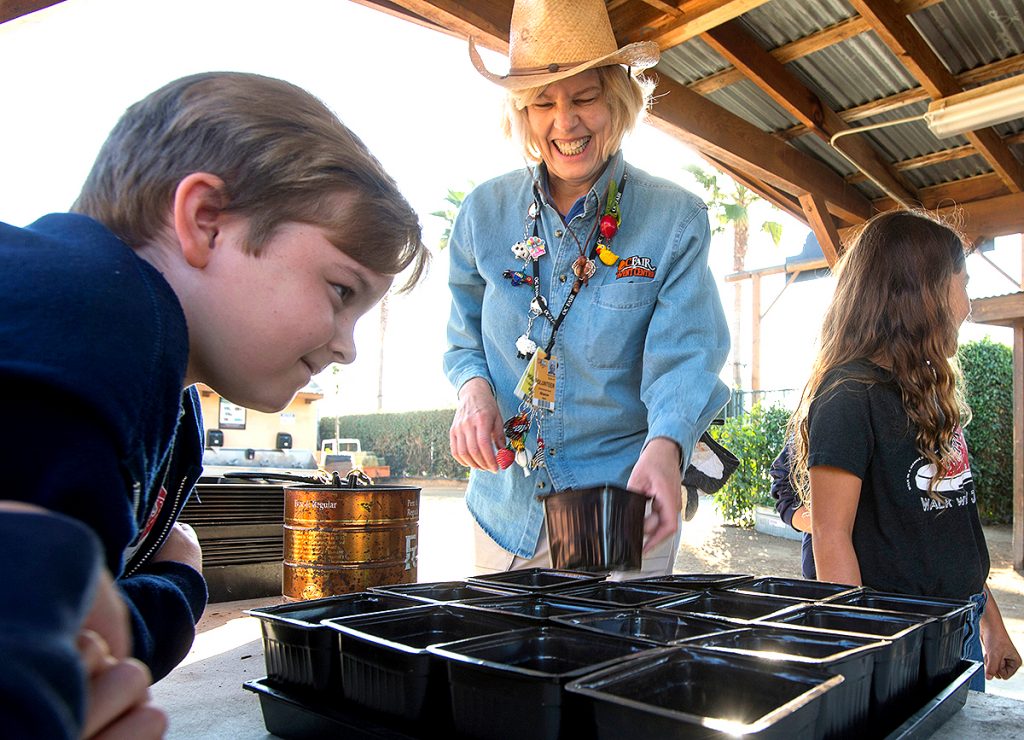 Discovery Day at Centennial Farm
Take the kids to a real working farm at OC Fair & Event Center for Discovery Day at Centennial Farm. Discovery Day has group activities such as radish seed planting for children to plant seeds to take to school, chick education to learn about the chick development process, oxen demonstration, cow milking demonstration and seasonal crops. Livestock includes pigs, goats, cows, poultry, sheep and rabbits. Visit Discovery Day December 1, 9 or 17. Both Discovery Day and parking are free!
The Original OC Swap Meet
Everyone's favorite swap meet returns to the OC Fair & Event Center! The Original OC Swap Meet has over 150 local small businesses. Find out why this is one of Travel Costa Mesa's most asked-about events November 27, December 11 and December 18. The event is free, but parking is $10.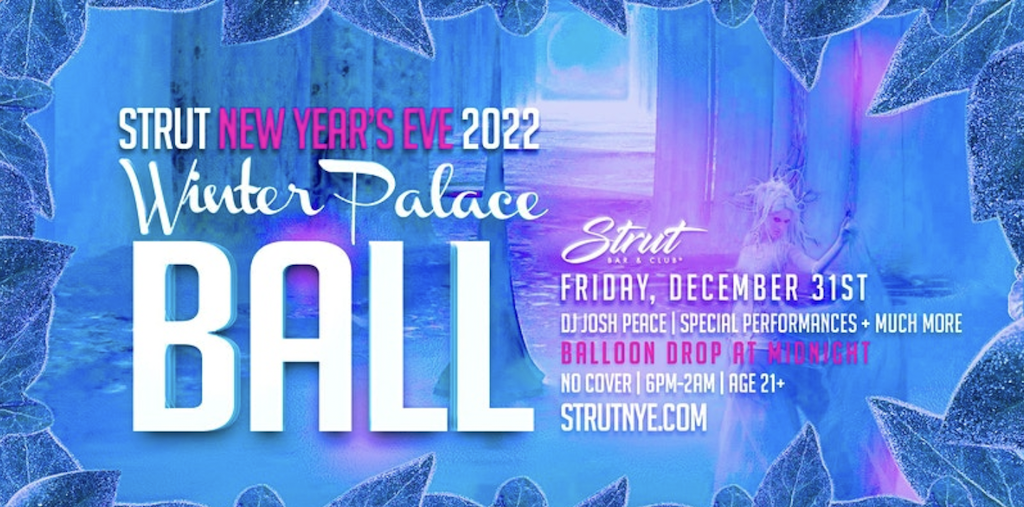 STRUT Winter Palace Ball
Ring in the new year at one of Costa Mesa's hottest new clubs, STRUT. With DJ Josh Peace and hosts like Luke Nero and Wilhelmina Caviar, you're guaranteed a great time. Dress to impress in Ice King & Queen Looks for a contest that evening. There's no cover entrance fee for this event on December 31, which is rare for a NYE party, and when you RSVP you will receive guaranteed admission to the Winter Palace Ball before 8 p.m.
Makeshift Muse Holiday Market
Makeshift Muse Holiday Market at SOCO & The OC Mix is a curated pop-up market with 80 local makers. The event features live, local music and a food court. This event is $10, but the cost will be waived for anyone that brings a toy or non-perishable food donation for the food and toy drive. The event is also benefiting Project Hope Alliance.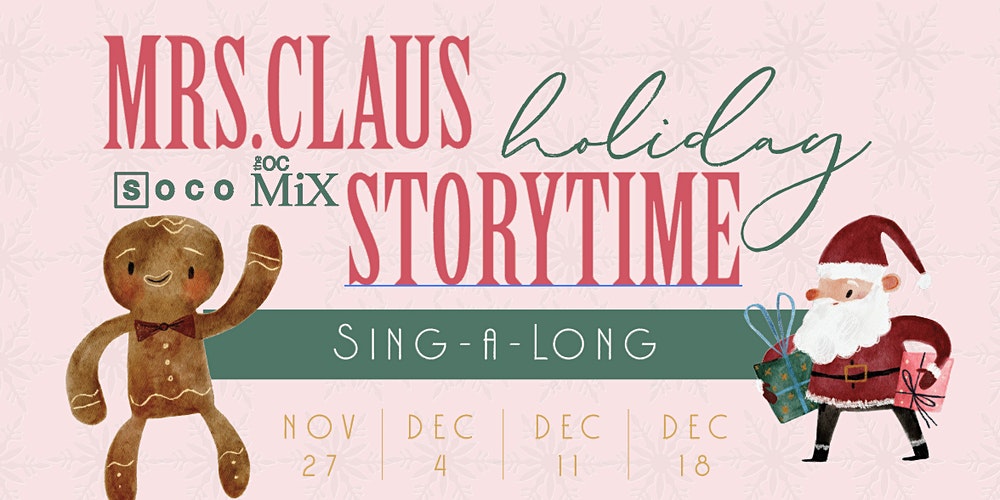 Holiday Story Time with Mrs. Claus
Small children will love Holiday Story Time with Mrs. Claus at SOCO & The OC Mix. Mrs. Claus will read stories and lead a holiday sing-a-long every Saturday from November 27 to December 18. Kids get to make and take home their own musical instrument, plus enjoy complimentary hot chocolate, seasonal treats and take photos with Mrs. Claus. The event is free, but tickets are required.
National Farmers Day may be in October, but Costa Mesa has some pretty awesome agritourism experiences year round. According to Visit California, "California farms produce over a third of the United States' vegetables and two-thirds of its fruits and nuts—not to mention a lot of wine." You can celebrate the bounty of California agriculture at these 5 places right here in Costa Mesa.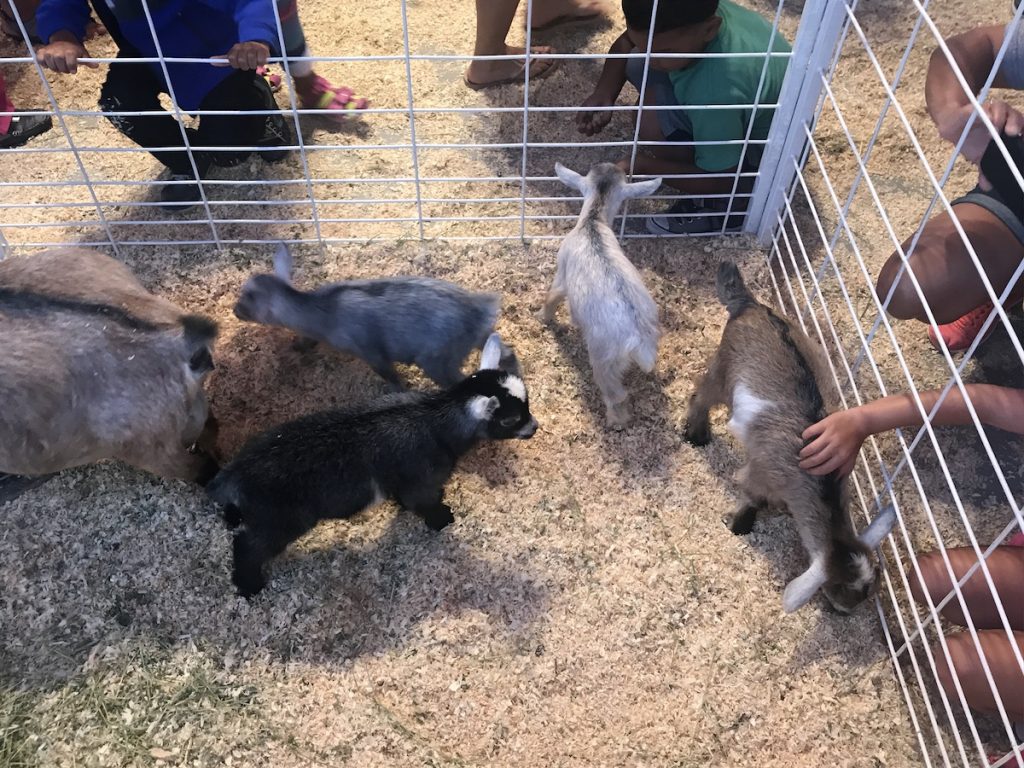 Centennial Farm
Centennial Farm, at OC Fair & Event Center, is a three-acre working farm dedicated to fun and education for the whole family. The farm is home to oxen, peafowl, chickens, rabbits, goats, sheep, pigs and cattle. There's also a beehive in the back garden. Crops on the farm rotate seasonally. There are 10 raised garden beds where you might find anything from artichokes to strawberries, depending on the time of year you visit.
Centennial Farm offers tours through their Discovery Days and Junior Farmers programs. Both require reservations and capacity is limited for the 2021/2022 season. You can find out more or make a reservation here.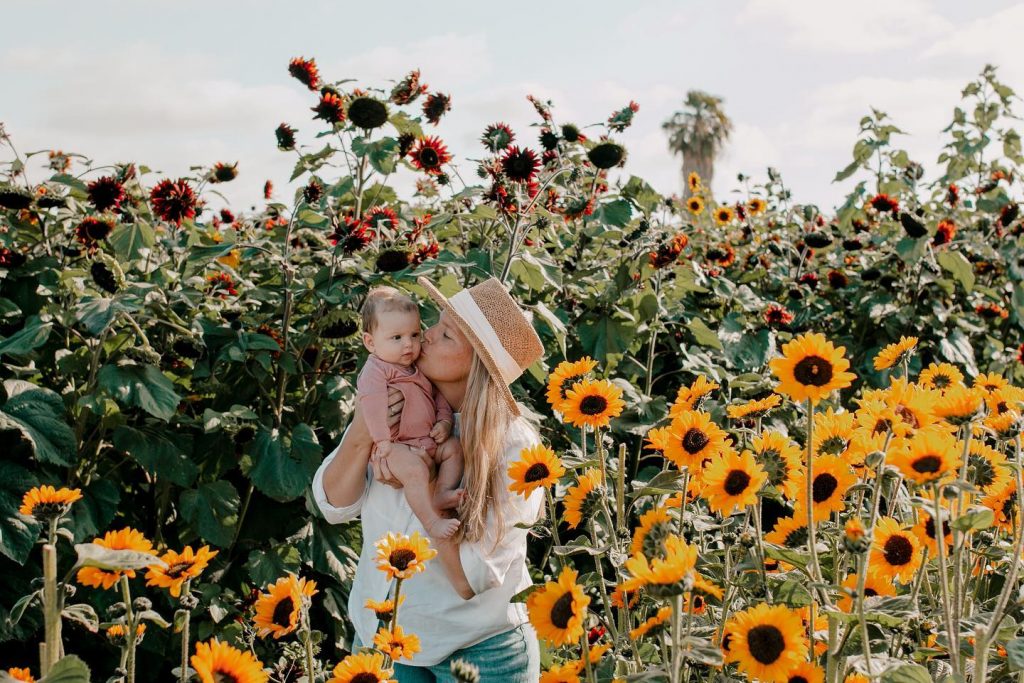 Hana Field by Tanaka Farms
Hana Field by Tanaka Farms is an eight-acre working farm with fields of flowers, or hana in Japanese. Flowers include ​​sunflowers, zinnias, herbs and more, depending on the season. You can visit Hana Field year round for U-Pick flowers, as well as a small barnyard animal exhibit with chickens, goats and bunnies. You'll also find a tractor pull ride, play area, a straw bale maze and mountain, plus an arts & crafts station. In October, U-Pick pumpkins are available too.
Reservations are required for visiting and can be booked through the website. We also recommend reading the rules and regulations section.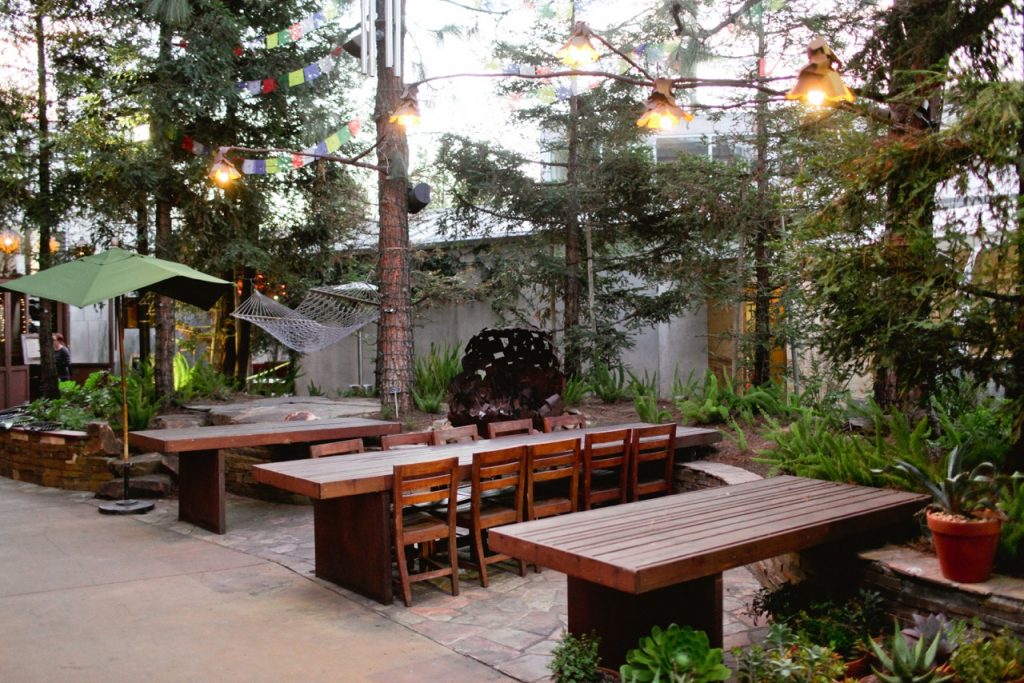 The CAMP
We can't forget The CAMP, an eco-friendly retail campus with exciting dining and shopping options. The CAMP features 12 gardens with fruits, vegetables and herbs for restaurants to source local ingredients. Whether you shop for sustainable items at one of the shops or dine at a restaurant with locally sourced ingredients, visiting The CAMP is unique spot to honor California's agriculture.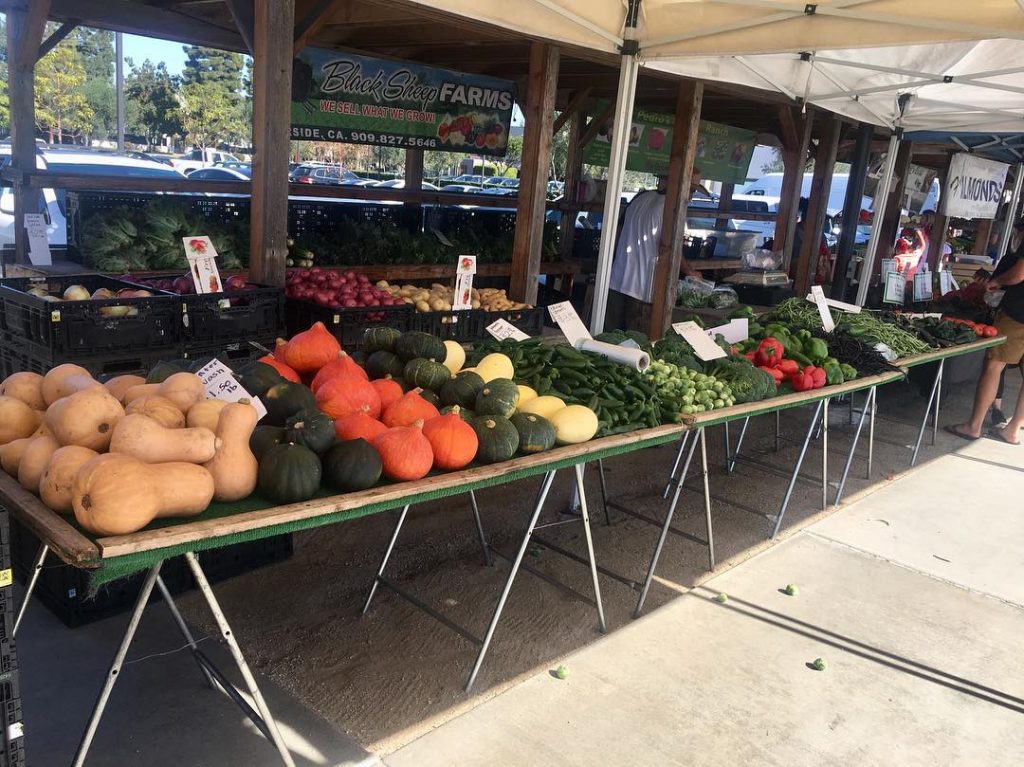 Farmers Markets
Enjoy local California agriculture by visiting one of Costa Mesa's two weekly farmers markets. The Farmers Market at OC Fair & Event Center is an OC Farm Bureau certified farmers market. Open every Thursday from 9:00 am to 1:00 pm and offers fresh produce, local honey and hot food vendors. On Saturdays from 9:00 am to 2:00 pm, SOCO Farmers Market at SOCO & The OC Mix features farm-fresh produce, free-range meat, eggs, baked goods and more. Hot food options include vegan Japanese fare and tacos. Local musicians often play in front of The OC Mix, making for a festive experience.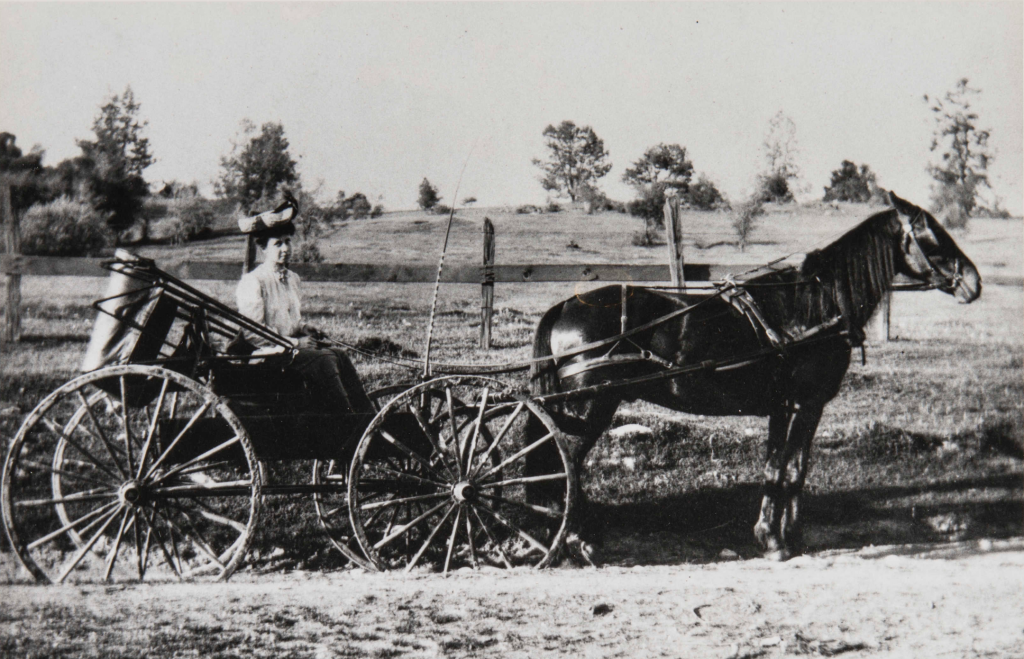 Segerstrom Ranch Historic Site
Costa Mesa was once home to fields of lima beans on land that became, among other things, South Coast Plaza and Segerstrom Center for the Arts. In fact, C.J. Segerstrom & Sons was the largest independent producer of lima beans in the United States. The Segerstrom Ranch Historic Site, which still produces a small amount of lima beans, offers a once-a-year tour that traditionally takes place the first weekend in December. A 2021 tour has not been announced yet.
Posted in Misc
It's back-to-school time, which means new clothes, gadgets and more. Whether you're shopping for kids or just want a wardrobe refresh, Costa Mesa has unique boutiques and the largest shopping destination on the West Coast. While you're here, check out the world-class dining and entertainment options available too. Want to make it a mini-getaway? Check out our summer hotel deals!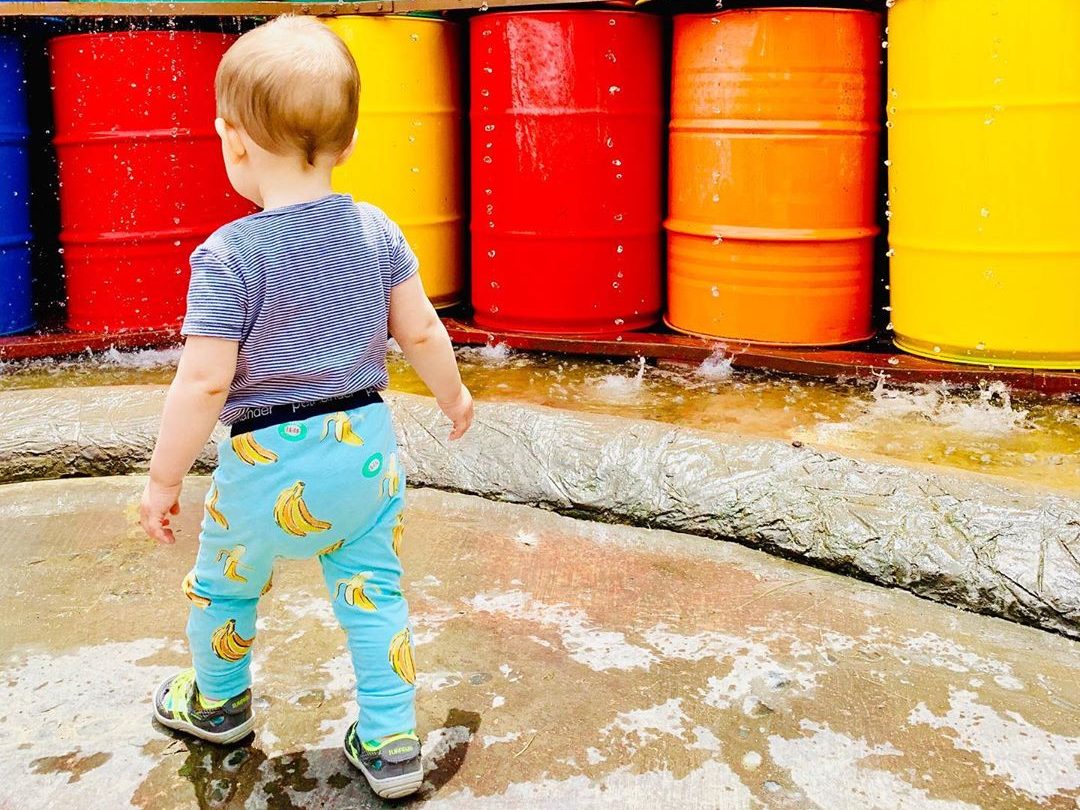 The LAB
The LAB Anti-Mall is a great place for shopping small and, even, environmentally conscious. Buffalo Exchange is a second-hand shop offering basics, designer, trendy and one-of-a-kind fashion. On the opposite side of The LAB, you'll find an Urban Outfitters too. Looking for sustainable school supplies? Eco Now, a zero-waste shop and refill station offers plastic free lunch containers, bags, utensils and more. There's also a cosmetic and skincare section. 
There are plenty of restaurants, if you need a bite to eat. The Den Café serves a variety of breakfast and lunch dishes. Seabirds Kitchen is a popular vegan restaurant. Try their avo taco, a vegan version of the fish taco. The LAB also has a Baba's Hot Chicken. Habana is a favorite of locals and visitors alike.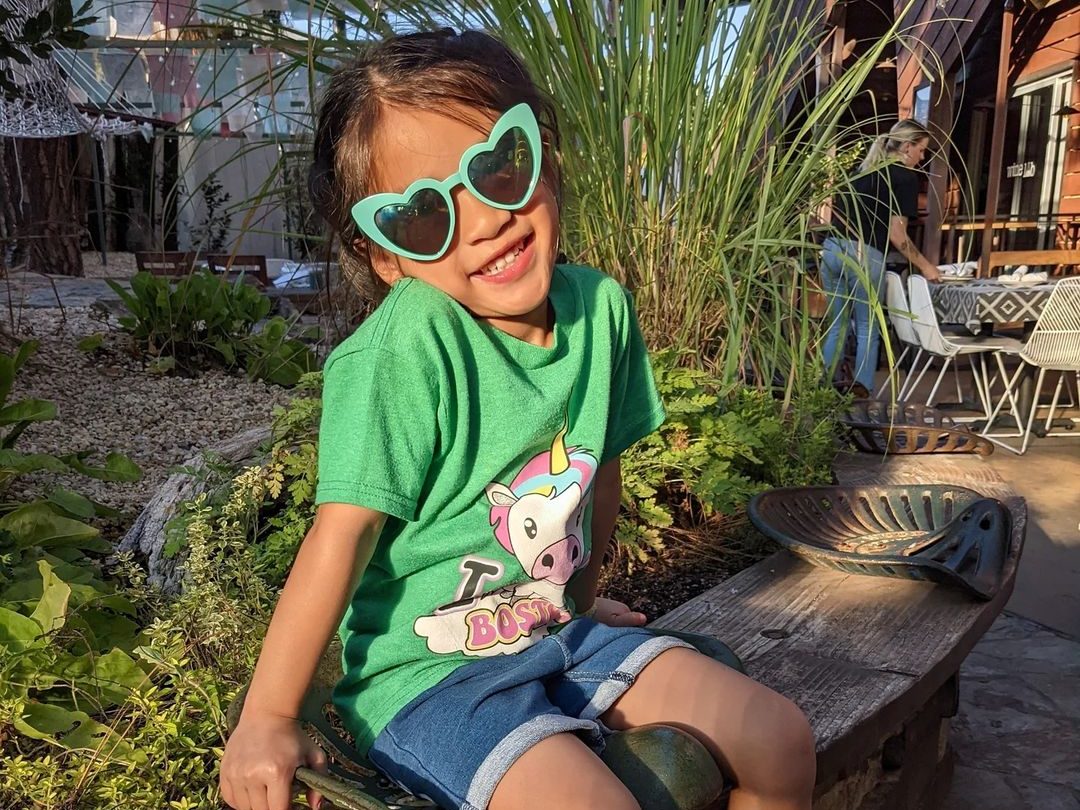 The CAMP
Eco-friendly retail campus The CAMP has several shops that favor environmentally conscious clothing. SEED Peoples Market offers curated fashion from local vendors and responsible brands, such as Patagonia. 2nd Street USA is a second-hand shop where you can find clothes and accessories. Purre Boutique has women's clothing, home goods and accessories.
Take a break from shopping at one of The CAMP's Eatcation®-worthy restaurants. Old Vine Kitchen & Bar has something delicious any time you visit. Stop in on the weekend for an incredible brunch (make sure to get a cinnamon roll). Chopped champion Rachel Klemek's Blackmarket Bakery offers breakfast, lunch, pastries, desserts and a full coffee menu. Vegan diners will love Native Foods. For a quick bite, try East Borough's take on classic Vietnamese dishes. Vitaly is always a great option for traditional Italian food, including gelato. If you're visiting after 4, make a reservation at Folks. Their naturally leavened pizza and natural wines are a definite treat. We also recommend trying their amazing meatballs.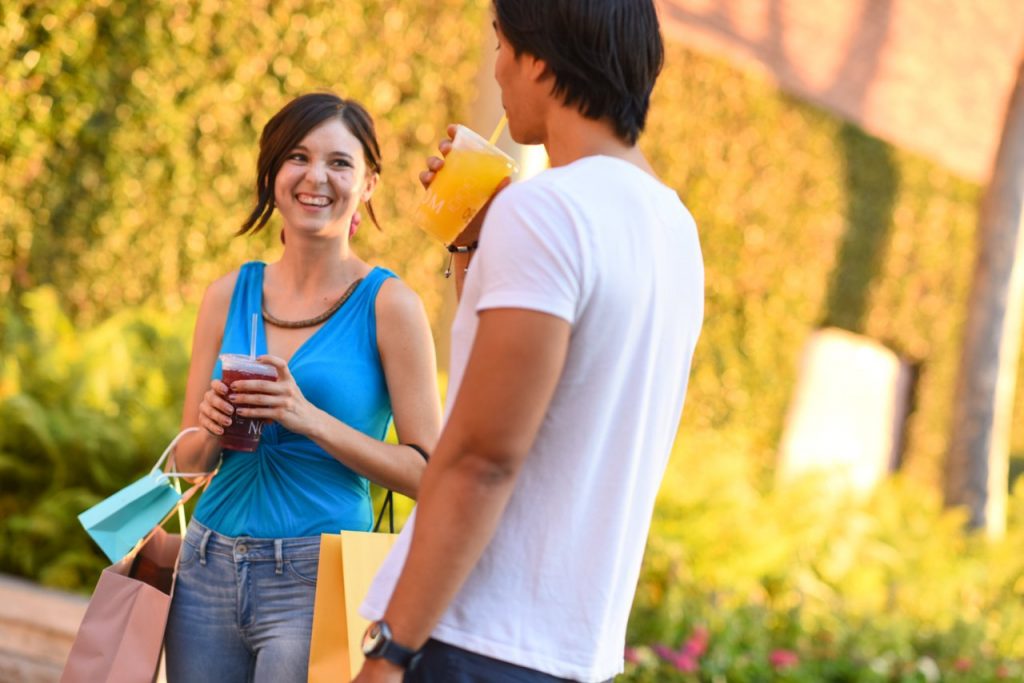 South Coast Plaza
The premier destination for shopping on the West Coast has everything you need for back-to-school shopping. Whether you're picking up new tech from the Apple Store, shopping for clothes at one of the boutiques or department stores, you can find it at South Coast Plaza. For a full list of stores for kids clothes, shoes and accessories, click here. 
There are more than 30 restaurants to choose from at South Coast Plaza. Try the latest concept, Collage Culinary Experience, a food hall with Paradise Dynasty, Le Shrimp Ramen and Mah Jongs by Chef Mike currently open. The grand opening takes place this fall. You can find a list of all South Coast Plaza restaurants here.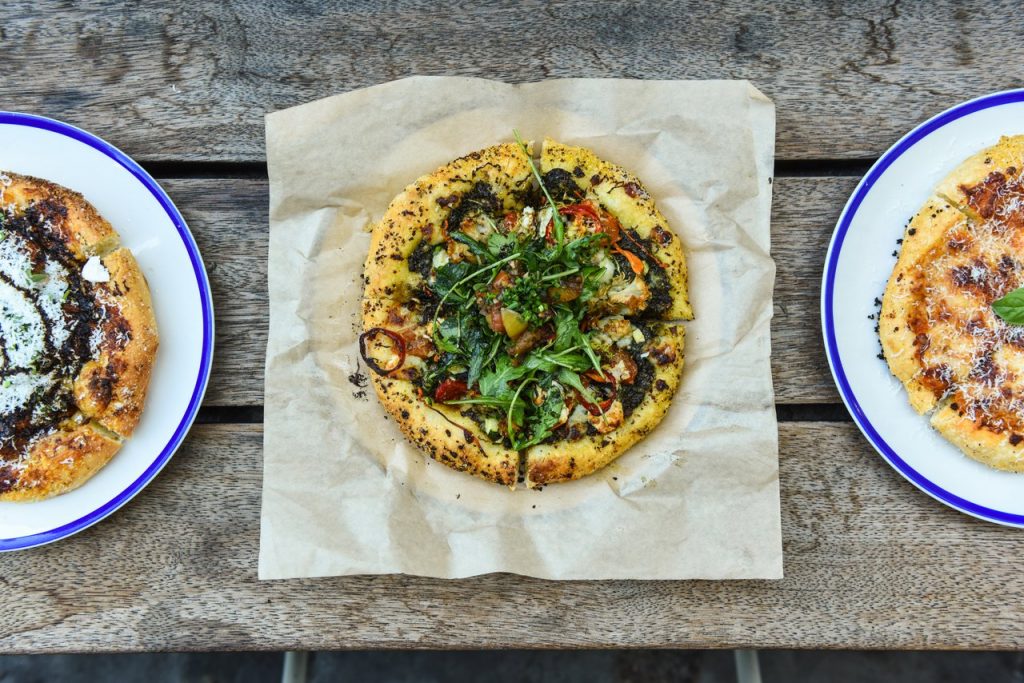 SOCO & The OC Mix
If you're also shopping for babies or toddlers, check out Whimsical Charm at SOCO & The OC Mix. You'll find adorable clothes, robes, blankets and shoes. While you're there, stop for coffee at Portola Coffee Roasters or a meal at one of their restaurants. The Cheese Shop serves sandwiches, get pizza at ARC or have dinner at Michelin star Taco Maria.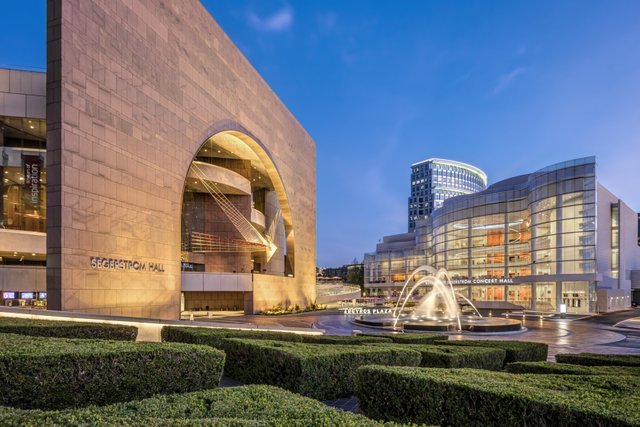 Things to Do
Check out our previous blog for Broadway shows and concerts coming to Segerstrom Center for the Arts. Visit our calendar for all the entertainment options coming to Costa Mesa during your visit. 
Ready to travel, but don't want to leave your pup at home? Costa Mesa offers plenty of pet-friendly places for dining, shopping and more. Costa Mesa's location makes it ideal for exploring Southern California. Between Los Angeles and San Diego, and just a short drive from Orange County beaches, Costa Mesa is the perfect spot to cool off with your pet this summer. Before you visit, check out our guide to pet-friendly Costa Mesa below and our summer hotel deals!
Pet-Friendly Hotels
You have several options for you and your pup at one of our pet-friendly hotels. Stay within walking distance of South Coast Plaza and Segerstrom Center for the Arts at Avenue of the Arts, a Tribute Portfolio Hotel, or The Westin South Coast Plaza. Further south is the SoBeCa district, known for retail campuses The LAB Anti-Mall and The CAMP, as well as the Costa Mesa Beer Trail. Nearby pet-friendly hotels include Hilton and Residence Inn by Marriott. For a European feel, including patio dining at Le Chateau Bistro, Ayres Hotel is within minutes of Newport Beach.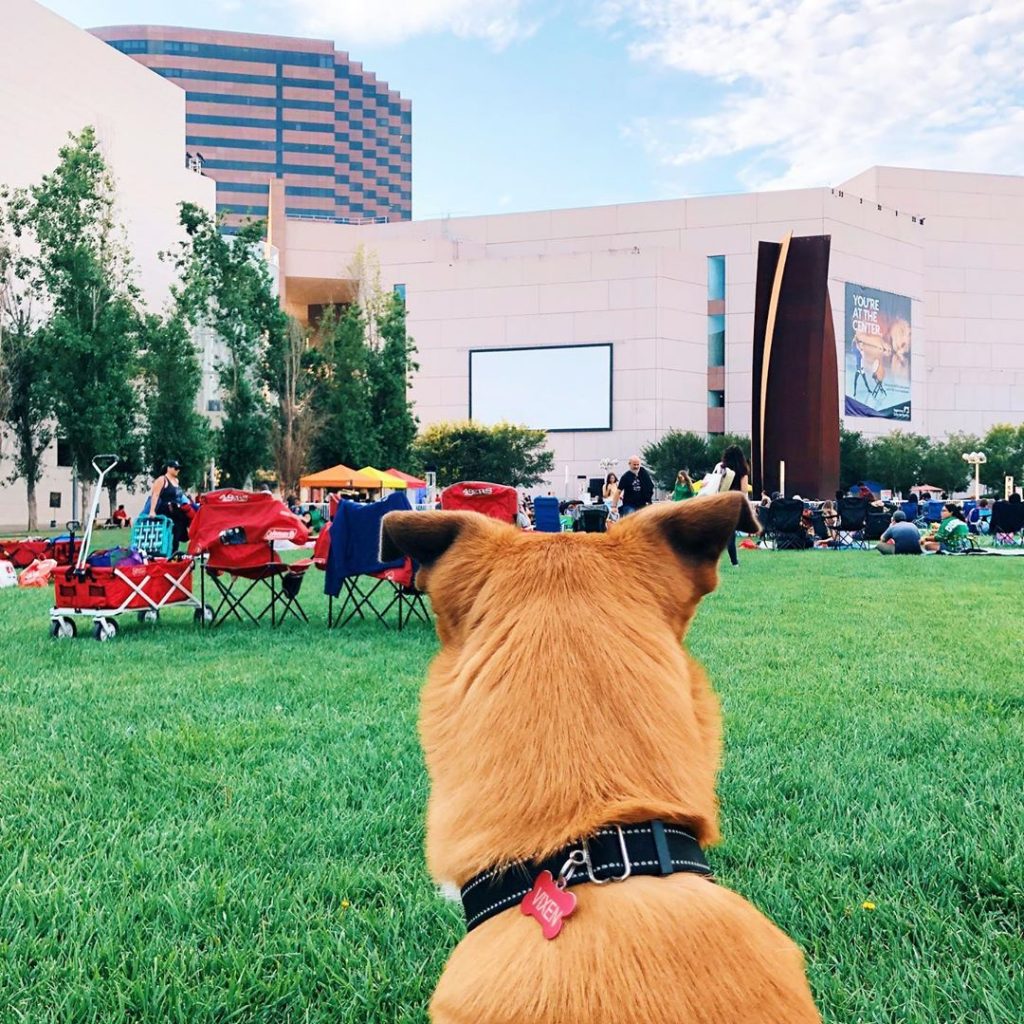 Outdoor Entertainment
Bring your dog to Concerts @ The CAMP for a free, outdoor concert every Thursday through September 30. There's patio seating around the stage and plenty of parking, if you'd prefer a drive-in experience. Segerstrom Center for the Arts also has a series of summer concerts and events on the Argyros Plaza. Snuggle up with your pup for an evening at the world-class performing arts center, just make sure to bring your own blanket or chair. Check out our calendar for outdoor events.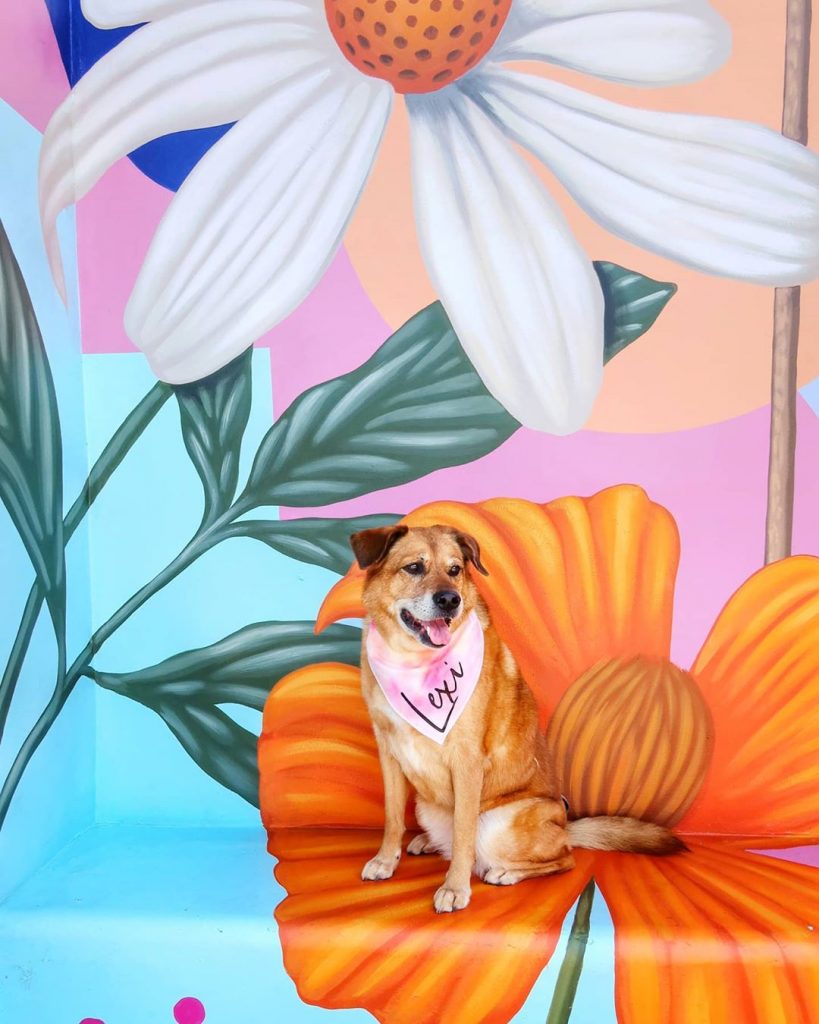 Instagram-worthy Spots
As the City of the Arts®, Costa Mesa has a variety of art throughout the city. You'll find murals, installations and street art that make a picture perfect snapshot. Check out our guide to the Top 10 Instagrammable spots in Costa Mesa. Tag @travelscostamesa so we can share your pet-friendly vacation!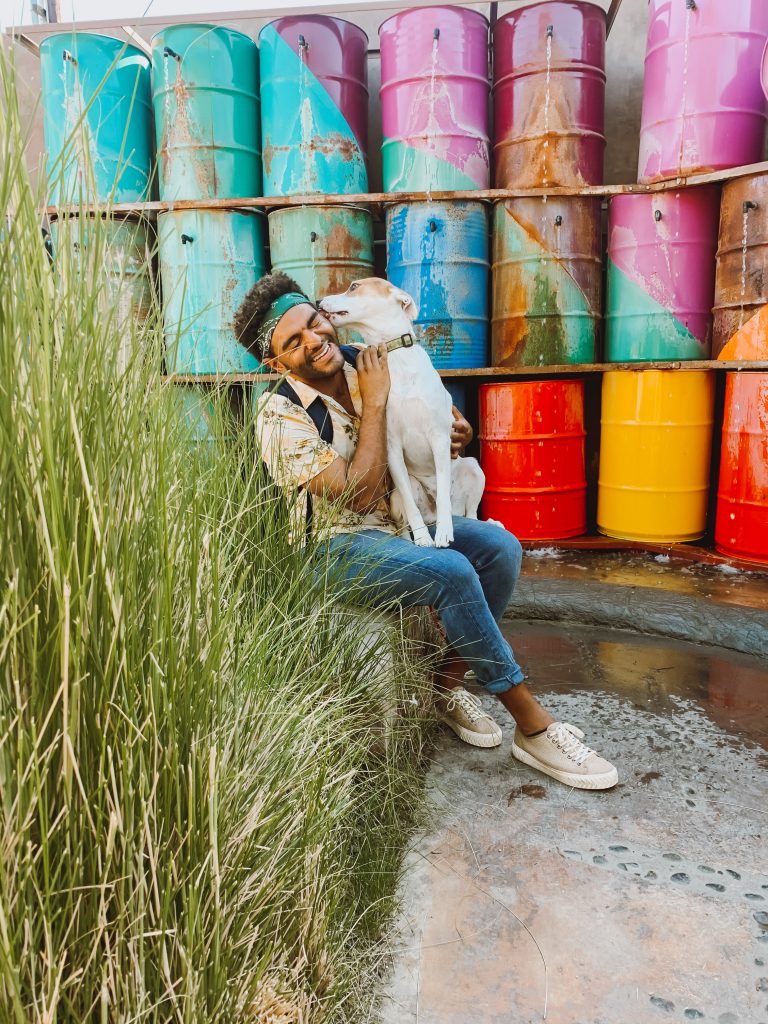 The LAB
The LAB Anti-Mall is a pet-friendly, indoor/outdoor retail and dining campus. Shop at one of The LAB's small boutiques or signature airstream trailers. You can even find sustainable dog toys and supplies at Eco Now, a zero waste shop and refill station. Enjoy patio dining at one of The LAB's popular restaurants, including vegan favorite Seabirds and the always popular Habana. Don't forget to snap that perfect Instagram shot in front one of the murals or art installations.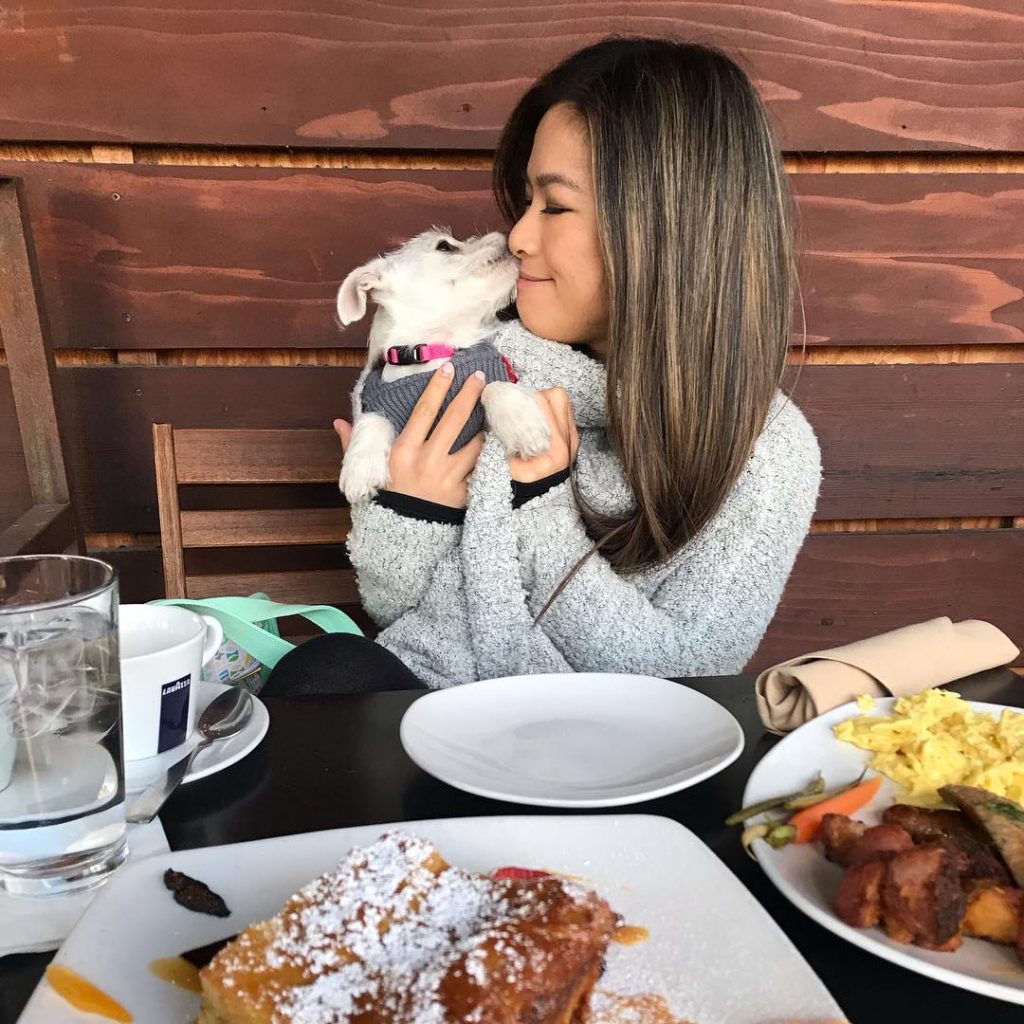 The CAMP
Located just across from The LAB, The CAMP is another pet-friendly indoor/outdoor retail and dining center. You can shop for eco-friendly and sustainable clothing, home goods and more at SEED Peoples Market. Restaurants include Old Vine Kitchen & Bar, which has three outdoor dining areas, as well as Blackmarket Bakery, from Chopped champion Rachel Klemek. Other fare includes pizza, gelato, burgers and, opening soon, ramen.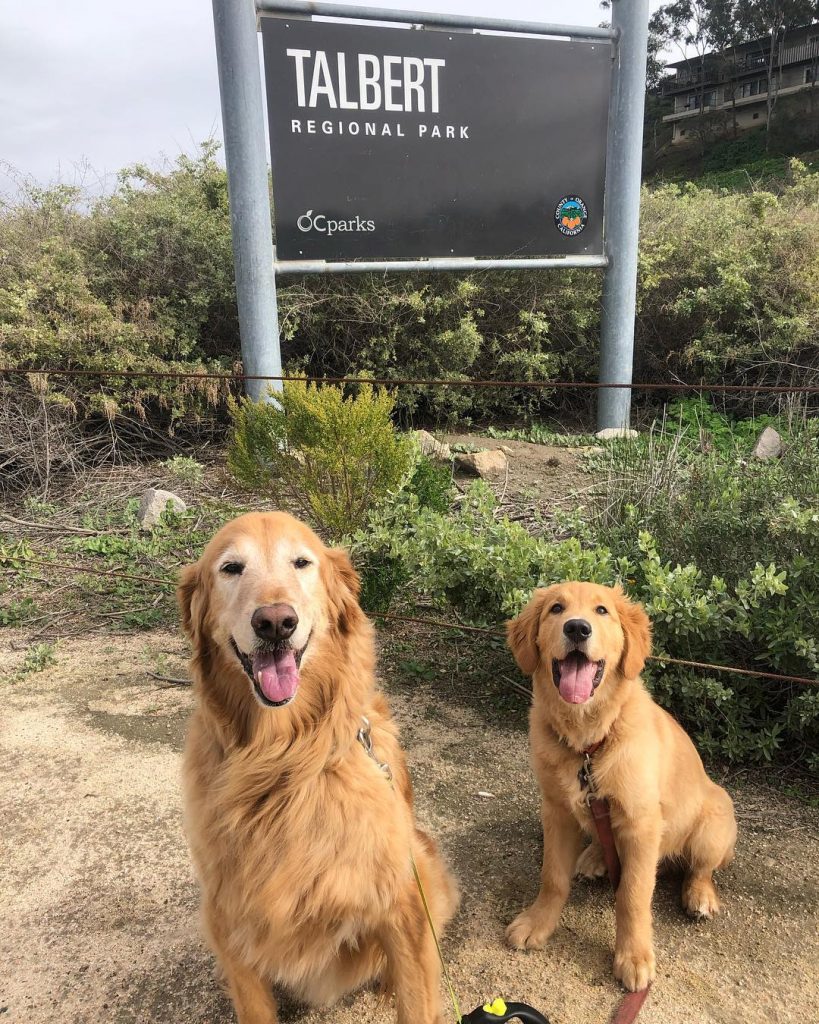 Costa Mesa Parks
There are thirty parks of various sizes located within Costa Mesa. Popular parks Fairview Park and Talbert Regional Park are close to the beach, while TeWinkle Park has ducks and a lake. TeWinkle Park is also home to the Bark Park. Find more about Costa Mesa parks here.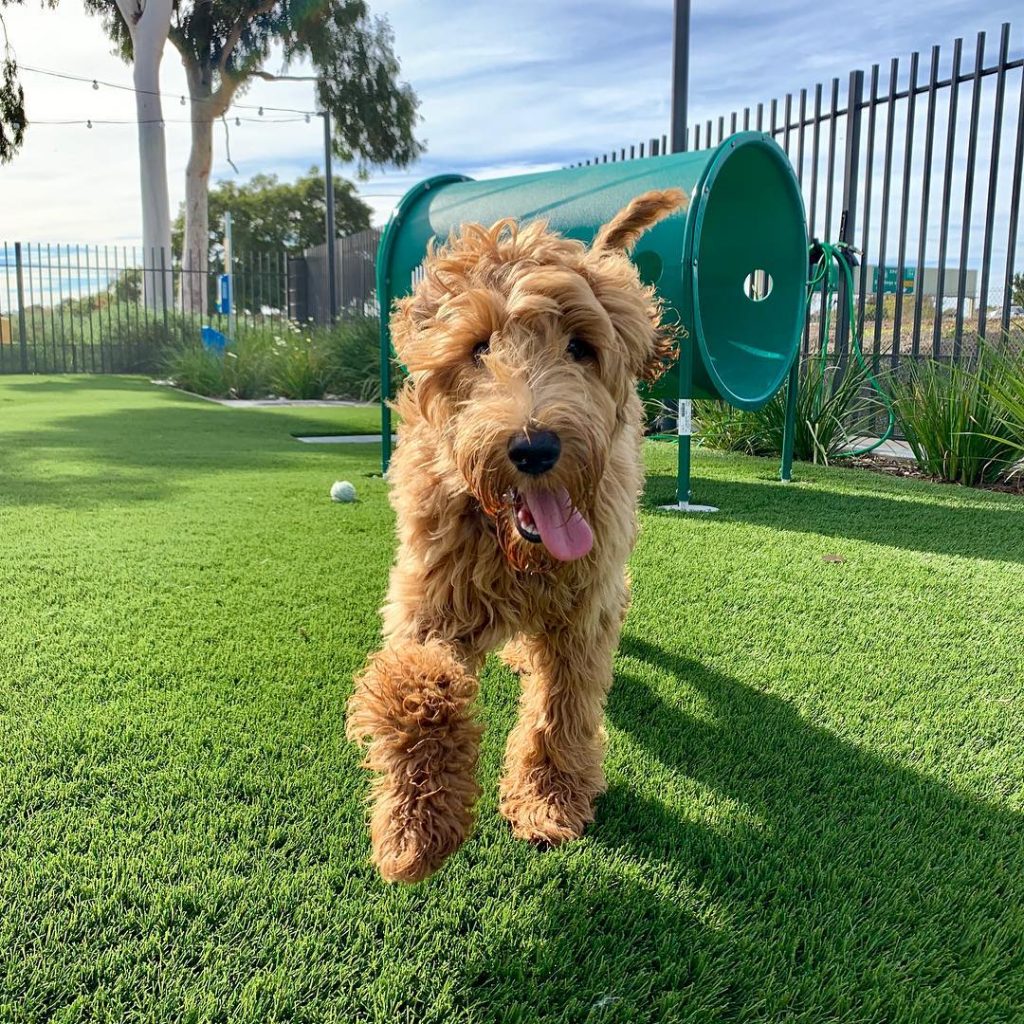 Bark Park
If your pup is looking for some off-leash fun, the Bark Park is just the place. The 2-acre park has both large and small dog areas, fresh grass, trees and fresh water. Costa Mesa Bark Park is open 7:30 am to 8:45 pm, except Wednesdays. The park also offers breed nights where specific dog breed groups can meet.
Want more ideas for you and your pup? Visit our pet-friendly travel itinerary.
Posted in Misc