Travel Costa Mesa Blog
Archives for Misc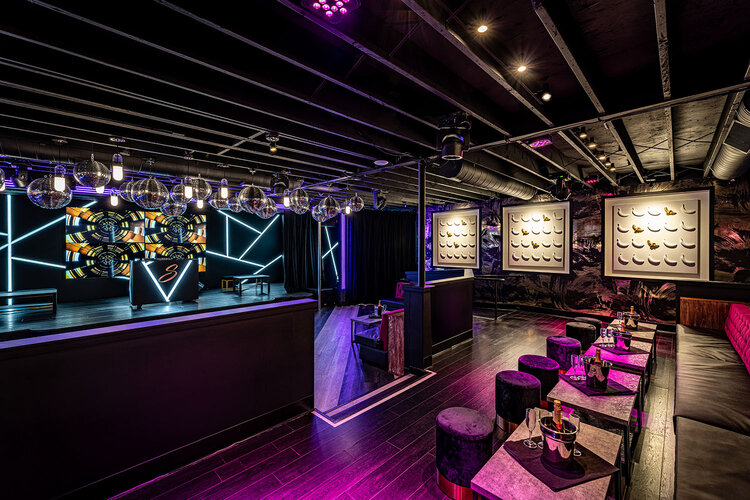 LGBTQ+ travelers can feel at home in Costa Mesa, as the city prides itself in having a great collection of inclusive entertainment and attractions in Orange County. Follow us on social @travelcostamesa as Vincent Elejorde, and LGBTQ+ content creator (@vincentelejorde), takes us through some of his favorite spots in Costa Mesa, including Strut Bar & Club. We were able to connect with Luke Nero of Strut to tell us a little more about his venue, PRIDE, and how Costa Mesa fits in with it all.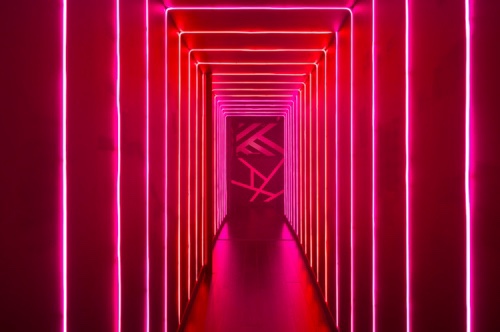 Interview with Luke Nero
-Can you tell us your name and title?
Luke Nero – CEO & Founder
-What is something you can tell us about yourself that not everyone knows?
I value peace and quiet. Working in the dark craziness of nightlife the need for balance is essential.
-Tell us about your journey that brought you here to Costa Mesa.
I wanted to open a Gay club for the longest time and Orange County provided that opportunity. It was a very underserved market, and I could showcase a lifetime of nightlife experience to a whole new audience. That excited me.
-What about Strut is unique to Orange County?
It's not just unique to Orange County; its entire concept is social media driven and aimed at an all inclusive market.
-What was your inspiration in creating something like Strut?
I wanted a venue that was fun to be in. That was visually stimulating at every angle. If I am bored, then so are the customers. That's how I operate.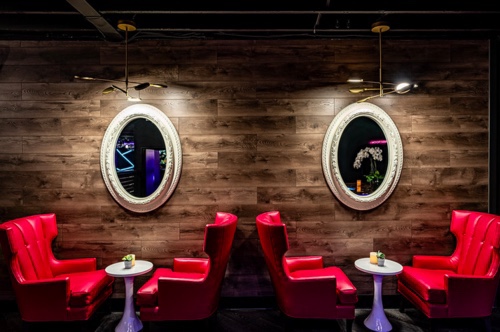 -Why did you choose Costa Mesa as the location for Strut?
It chose me. The venue was available and I took it. It already had a queer energy about it as it was the Lions Den for decades. It was the perfect marriage.
-What special offerings and promotions do you have at Strut?
We are open 4 days (Thursday-Sunday) with popular SoCal DJs, riveting drag shows featuring many famous queens (including local favorites), curated seasonal cocktails, many insta-worthy features and great vibes radiating from open to close.
Luke Nero on Pride
-What does PRIDE mean to you?
It's a time to remind people we are here. We have always been here, and we ain't going anywhere!
-What is Strut doing to support OC Pride?
We are happy to be the house that everyone can celebrate Pride in. In reality it is Pride 52 weeks of the year for us.
-What are you hopeful or excited about for the LGBTQ+ community in Orange County?
That we build a stronger, tighter sense of community.
-What is something you would tell the LGBTQ+ traveler about Costa Mesa?
Costa Mesa is very cool and trendy. It has one of the largest concentrations of small businesses in the United States and we are very happy to be part of that this growing community.
OC PRIDE
This post was brought to you in partnership with OC PRIDE. OC Pride will be held on June 25th in nearby Santa Ana; for more information, visit www.prideoc.com. For more events in Costa Mesa, check our calendar of events!
Posted in Misc
As Orange County's largest nonprofit arts organization, Segerstrom Center for the Arts (SCFTA) is an established venue for thespians and musicians alike. Named after the Segerstrom family, their continued support for the performing arts is unmatched.
On the SCFTA campus you'll find Argyros Plaza, South Coast Repertory and the new location for the Orange County Museum of Art, set to open later this year. With the current season in full swing, we wanted to provide a comprehensive rundown of this year's musicals, Broadway performances, one-night-only shows and everything in between. Peruse the list below, or use the events calendar as your guide when selecting performances.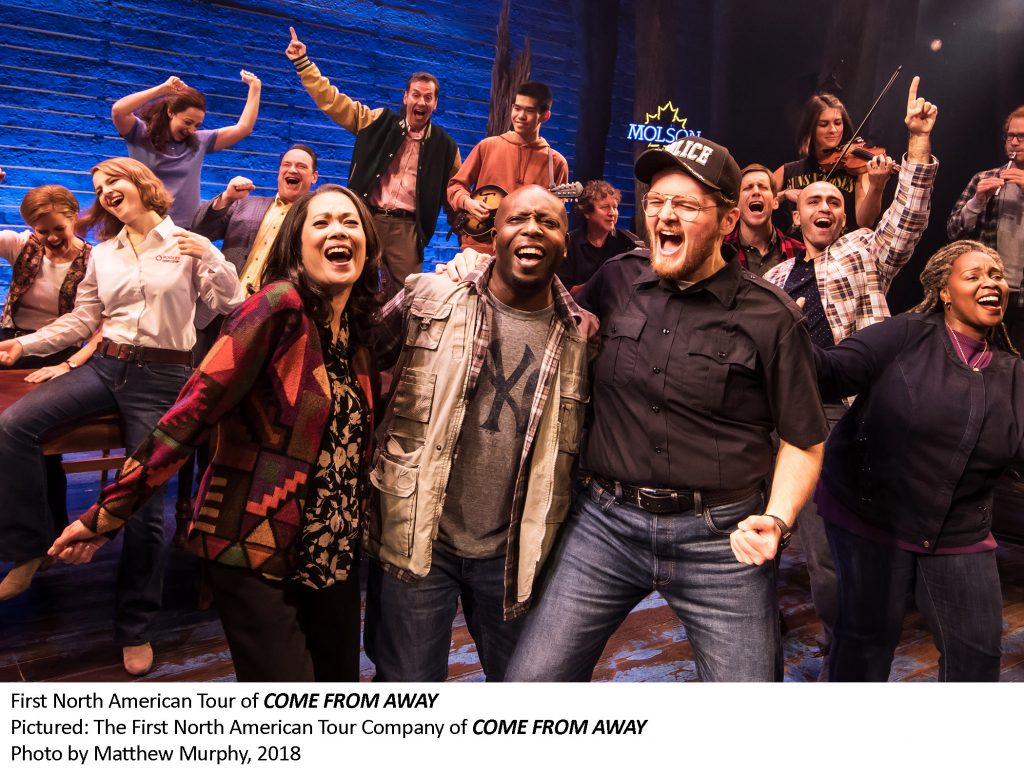 Playing from June 21 to June 26, Come From Away takes you into the heart of the remarkable true story of 7,000 stranded passengers and the small town in Newfoundland that welcomed them. Cultures clashed and nerves ran high, but uneasiness turned into trust, music soared into the night, and gratitude grew into enduring friendships.
Awesome is the only to describe twin piano phenoms. Christina Naughton and Michelle Naughton; returning June 25 only. Watch as the duo takes Mozart's rarely performed Concerto for Two Pianos to the stage. On the second half, Mahler's popular Symphony No. 4 evokes memories of youthful innocence and a rustic German countryside.
On July 2, Googoosh, the Iranian music icon, is live on stage in what could be her last appearance. Twenty-One the ongoing world tour finally comes to Southern California. This show will be one of the main pillar events of this world tour with new songs and acts added to the packed setlist of Googoosh.
Starring Broadway superstar and Tony Award-nominee Adam Pascal as Edward Lewis and rising star Olivia Valli as the charming and charismatic Vivian Ward, Pretty Woman: The Musical springs to life from July 5 to the 17th.
Featuring an original score by Grammy winner Bryan Adams and Jim Vallance, and a book by the movie's legendary director Garry Marshall and screenwriter J. F. Lawton. Pretty Woman: The Musical will lift your spirits and light up your heart, delivering on all the iconic moments you remember. Prepare to experience this theatrical take on a love story for the ages.
Aditya Prakash Roots: A Karnatic Exploration
An award-winning vocalist known for his powerful and emotive voice, Aditya Prakash is one of the foremost young virtuosos of Karnatic music, the traditional classical style of South India, and will be performing on July 31.
A Los Angeles native from a family immersed in arts and culture, Aditya's intensive musical studies began in childhood. At 16 years of age, he became one of the youngest musicians ever to tour and perform with sitar maestro Ravi Shankar. In anything Prakash does, he finds his roots and discovers his Karnatic voice at the heart of it.
The Australian Pink Floyd Show
Astonishing audiences worldwide for more than three decades, The Australian Pink Floyd Show will perform August 6. Setting the gold standard in live concerts, they are widely considered to be one of the most popular tribute bands in schools.
Pulling music from every phase of Pink Floyd's journey, from Ummagumma to The Division Bell and all albums in between, this tour pays tribute to those legendary Pink Floyd productions. Featuring state of the art lighting and video, pinpoint lasers, gargantuan inflatables and the flawless live sound that was the benchmark of Pink Floyd shows, TAPFS guarantees to deliver a memorable experience.
Come see how the world could be from August 8 through August 21. Winner of eight 2019 Tony Awards, this acclaimed new show from celebrated singer-songwriter Anaïs Mitchell and innovative director Rachel Chavkin is a love story for today and always.
Intertwining two mythic tales — that of young dreamers Orpheus and Eurydice, and that of King Hades and his wife Persephone — as it invites you on a journey to the underworld and back. Mitchell's beguiling melodies and Chavkin's poetic imagination pit industry against nature, doubt against faith, and fear against love. Hadestown is a haunting and hopeful theatrical experience that grabs you and never lets go.
A modern-day Mr. Rogers with hipster appeal, Joshua Holden and his puppet sidekick, Mr. Nicholas, bring their award-winning family production The Joshua Show September 24-25. When Mr. Nichols makes an unnerving self-discovery that causes him to spiral down a path of loneliness and despair, it's up to Joshua and his cast of characters to show his best friend the joy in being yourself. With live music, tap dancing, physical comedy, and multiple styles of puppetry, this whimsical show is sure to bring out everyone's joyful side.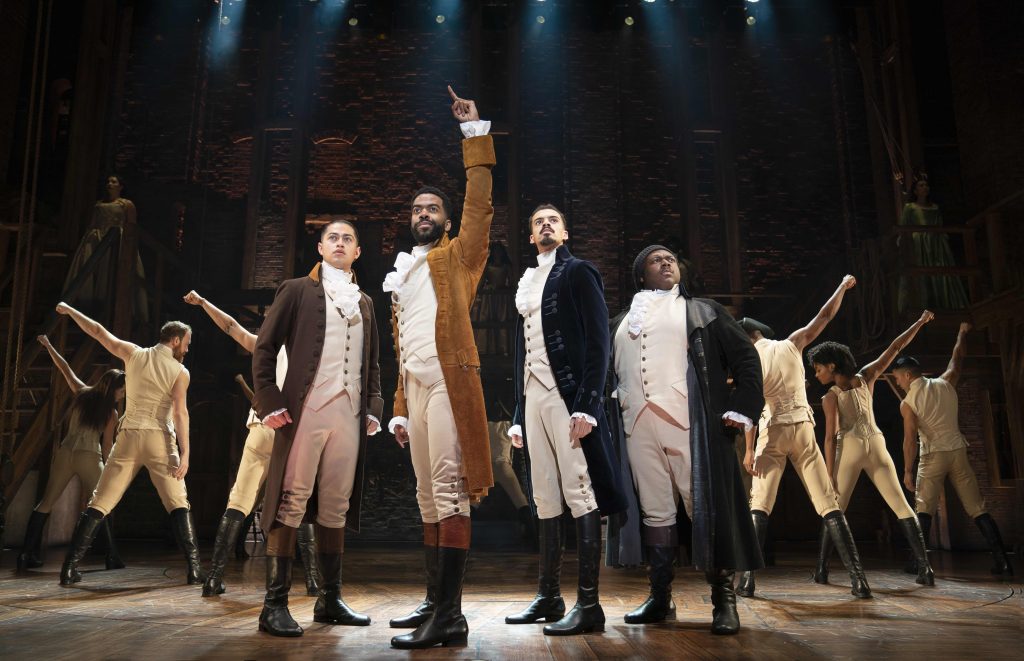 On stage from September 28 through October 16, Hamilton is the story of America then, told by America now. Featuring a score that blends hip-hop, jazz, R&B and Broadway, Hamilton has taken the story of American founding father Alexander Hamilton and created a revolutionary moment in theatre—a musical that has had a profound impact on culture, politics, and education. Hamilton is based on Ron Chernow's acclaimed biography. It has won Tony, Grammy, and Olivier Awards plus the Pulitzer Prize for Drama.
An Evening with Bernadette Peters
Dazzling audiences and critics with her performances on stage, film, and television, on recordings and in concert, Bernadette Peters will be performing on September 29. Peters recently starred as Dolly Gallagher Levi in the hit musical, Hello, Dolly! She has been awarded three Tony Awards, a Golden Globe, and a star on the Hollywood Walk of Fame.
Featuring songs from the Broadway shows she's performed in as well as from her Grammy Award-winning and nominated albums, including standards, Rodgers & Hammerstein, and Stephen Sondheim, it will be the most illuminating of evenings.
Known for her smooth vocals and deeply emotive music, New York jazz musician Samara Joy's success rises with every performance. She is making her Jazz Series debut in Samueli Theater on October 1. After winning the 2019 Sarah Vaughan International Jazz Vocal Competition, Samara Joy released her debut album that was immediately met with glowing reviews.
Apollon Musagete & Garrick Ohlsson
Apollon Musagète Quartet teams up with pianist Garrick Ohlsson for a wondrous concert in Samueli Theater October 9. Known as a dynamic quartet whose popularity on the European classical music scene continues to soar, Apollon Musagète Quartet is one of the most creative and charismatic ensembles in international music.
Founded in 2006, Apollon Musagète Quartet is comprised of four musicians: violinists Pawel Zalejski and Bartosz Zachlod, violist Piotr Szumiel and cellist Piotr Skweres. Award-winning classical pianist Garrick Ohlsson is the only American to win first prize in the VIII International Chopin Piano Competition.
Back by popular demand, award-winning singer, songwriter and actor Chris Mann returns to Segerstrom Center for three hilarious vocal performances from October 20 to 22. In 2020, Mann's uproarious music parodies took the internet by storm as videos like "My Corona" and "Hello (From the Inside)" garnered 300 million views and made viewers across the globe laugh when we needed it most. His success includes four EPs, a live album, and an additional studio album under his belt. You might even remember Mann's performance as the Phantom in The Phantom of the Opera at the Center in 2015.
Leonardo! A Wonderful Show About a Terrible Monster
This live theater production is adapted from the beloved children's books by Mo Willems, and realized through various methods by critically-acclaimed multimedia artists Manual Cinema on October 29 and 30. Leonardo! tells the story of a monster who longs to be scary and the big decisions about identity and empathy that we all must make.
Manual Cinema combines handmade shadow puppetry, cinematic techniques, and innovative sound and music to create immersive stories for stage and screen. Using vintage overhead projectors, multiple screens, puppets, actors, live feed cameras, multi-channel sound design, and a live music ensemble, Manual Cinema transforms the experience of attending the cinema and imbues it with liveness, ingenuity, and theatricality.
The acclaimed chamber music ensemble Calidore String Quartet is bringing works by Mozart, Schumann, and a world premiere of the String Quartet No. 2 by Hannah Lash commissioned by Elizabeth and Justus Schlichting for the Chamber Series on November 2. Founded at the Colburn School in Los Angeles, "Calidore" serves as an amalgamation of "California" and "doré" (French for "golden"), representative of its reverence for California's diversity and culture as well as the strong support received from the group's original home.
As the lead singer of the Go-Go's, Belinda Carlisle has been inducted into the Rock & Roll Hall of Fame along with her other bandmates and has had a career that spans over four decades. Her one-night-only concert on November 2 includes a performance of her greatest hits. This singer-songwriter has touched the hearts of pop fans with her unique blend of gutsy vocals, emotively charged melodies and picturesque lyrics.
As an active composer and musician, Vijay Iyer has carved out a unique path as an influential presence in the music industry over the past 25 years. Iyer is teaming up with Linda May Han Oh (double bass) and Tyshawn Sorey (drums) on November 5.
This trio incorporates deeply interactive and emotionally resonant work into their concerts. Now, the acclaimed trio is bringing their incredible work to Samueli Theater to captivate audiences with music that's both innovative and deeply rooted in tradition.
Mexican-American singer Lila Downs returns on November 8 with a concert that will feature her signature Latin-influenced sound. Winner of six Latin Grammys and one Grammy, Downs is one of the most powerful and unique voices that exist today. Her music reflects the cultures of Oaxaca, Mexico, and the U.S., in which she grew up. She sings in Spanish and English, sometimes incorporating indigenous Mixtec, Zapotec and Maya. With a symbolic stage presence and emotional storytelling through song, her singing transcends all language barriers. Lila Downs's lyrics often reflect stories of social injustice and the experiences within the suppressed Latin American stories of women of indigenous and working-class origins.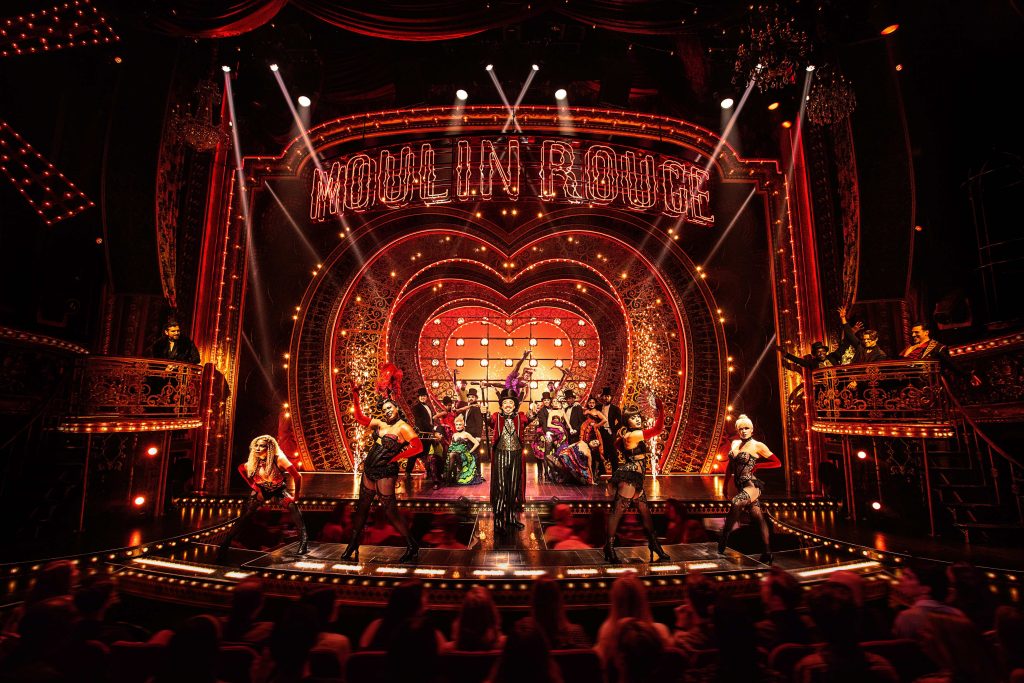 The winner of 10 Tony Awards, Moulin Rouge! The Musical is coming November 9 through November 27. Enter a world where Bohemians and aristocrats rub elbows and revel in electrifying enchantment. Baz Luhrmann's revolutionary film comes to life onstage, remixed in a new musical mash-up. Moulin Rouge! The Musical is a theatrical celebration of Truth, Beauty, Freedom, and — above all — Love.
In her debut theatrical production, Ashli St. Armant brings us North, a new musical for children and their families on November 12 and 13. Follow precocious Lawrence and his mother, Minnie, as they escape the Deep South and travel North through the Underground Railroad to seek freedom. Their route through Louisiana's bayous, the bustling city of New Orleans, and the young town of Lawrence, Kansas introduces the audience to the diverse, multi-faceted lives of Black Americans during this time period.
Set in the 1850s, North is based on actual accounts of slave escapes, as well as Ms. St. Armant's personal family history of overcoming slavery in Louisiana. Segerstrom Center for the Arts is proud to be one of three Performing Arts Centers commissioning this production.
This fall, celebrated singer and actress Jessica Vosk is headed to Samueli Theater for her Cabaret Series debut on November 17 through 19.
Vosk made her Broadway debut in the 2014 musical adaptation of The Bridges of Madison County. From there, Vosk performed in the Broadway casts of Finding Neverland and Fiddler on the Roof, assuming the role of Elphaba on Broadway from 2018–19 after a successful run in the show's national tour. Most recently, Vosk made her Carnegie Hall debut in November 2021.
Mavis Staples, Kandace Springs
Soul singer and Rock and Roll Hall of Fame inductee Mavis Staples arrives in Orange County with a December 9 concert in the Renée & Henry Segerstrom Concert Hall. A living legend, Mavis Staples was raised in the church's gospel singing, revered for her protest songs in the Civil Rights era and reinvigorated in our current age as a singular singing force.
Opening the show will be vocalist, pianist, and songwriter Kandace Springs. Springs has wowed Center audiences before in the Samueli Theater, with her God-given instrument being described by Prince as "a voice that could melt snow".
Chita Rivera – The Rhythm of My Life
Chita Rivera makes her way to the Center as a highly decorated and well-respected Broadway icon on December 11. The triple threat originated many iconic roles including Anita in West Side Story, for which she received the Lifetime Achievement Tony Award in 2018. She became the first Hispanic woman to be awarded the Kennedy Center Honor Award in 2002 and went on to be recognized for her fabulous contributions as a singer, dancer, and actress in 2009 by being awarded the Presidential Medal of Freedom.
The Broadway Holiday Hollywood Songbook
The Broadway Hollywood Holiday Songbook is coming to the Center and spreading festive cheer this season from December 15-17. This performance by Aaron Lazar and Kerry O'Malley features holiday songs from Broadway shows and films.
Making her Center debut is actress and singer Kerry O'Malley whose Broadway credits include Billy Elliot, Irving Berlin's White Christmas, Into the Woods, and Annie Get Your Gun. Aaron Lazar is an American actor, artist and entrepreneur who has performed on Broadway, television, and film.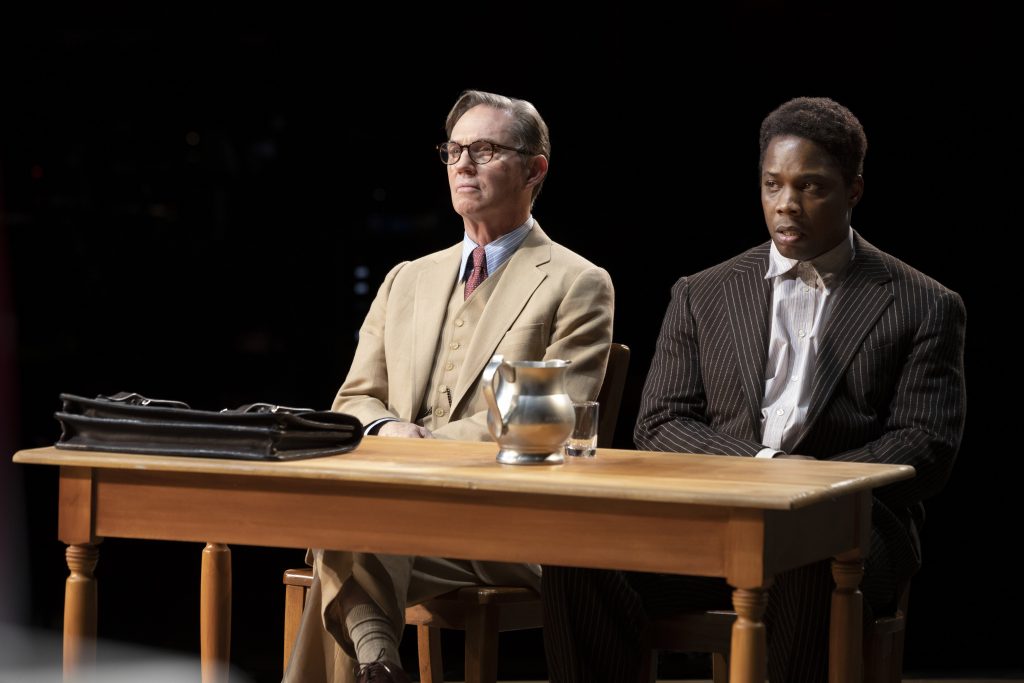 All rise for Academy Award winner Aaron Sorkin's adaptation of Harper Lee's Pulitzer Prize-winning masterwork. Majestic and incandescent, it's filled with breath and nuance and soul. Performances begin December 27 and continue through January 8, 2023.
Posted in Misc
Brittney Au is a creative professional specializing in graphic design, a lifestyle content creator, food lover, and "accidental activist." She grew up in Arcadia with her mother, father and brother and knew from a young age that she had the creative spirit within her. Brittney shares her food, home decor and fashion adventures on Instagram @BrittneyAu for her 23.8k followers. Brittney is also passionate about food and dining and worked with The Orange County Asian and Pacific Islander Community Alliance (OCAPICA) on selecting Tableau Kitchen and Bar in South Coast Plaza for one of the AAPI Heritage Month Features that Travel Costa Mesa would be focusing on during the month of May. Tableau has participated in fundraising events for OCAPICA, is dedicated to community involvement, and is centered around supporting non profit causes. Ed Lee, owner of Tableau and other restaurants in the area, took the time to answer some of Brittney's questions about food, culture, and community.
Brittney Au: "What does AAPI Heritage Month mean to you?"
Ed Lee: "First let me say that I have been truly blessed to have a rich and wonderful Asian heritage that I'm proud of. AAPI Heritage month means we as Asians and Pacific Islanders have the opportunity to share our rich culture with others through our business and special events. There are so many great events throughout OC which means I can also learn about other Asian and Pacific Islander cultures."
Brittney Au: "In what ways has your culture shaped your identity?"
Ed Lee: "I am Chinese born in Brazil so my culture is a mix and it has shaped my identity as an immigrant to the U.S.A. I embrace my roots knowing the difficulties that previous generations have gone through to make a better life for my generation. My values, my work ethic, my motivation to help others and my gratitude in life all have a connection to my culture, my parents and my faith in God."
Brittney Au: "What advice do you have for the AAPI Community?"
Ed Lee: "Let's continue to embrace our culture and share it with others, pass it on to the next generation, and learn from one another."
Brittney Au: "Why did you choose Costa Mesa to have your business?"
Ed Lee: "Costa Mesa is a great shopping and food destination — it has become the food Mecca of OC."
Brittney Au: "OCAPICA was part of selecting you for this feature because of the work you have done with them. Can you share about your work with them and all your other philanthropic initiatives at Tableau?"
Ed Lee: "I have worked to support OCAPICA via my other restaurants Wahoo's and Toast Kitchen & Bakery. In the early years working with OCAPICA, I was able to use my connections in OC to bring other restaurateurs onboard to participate in the newly formed Tastemakers event. Since then, the event has grown every year and is the one event I personally enjoy the most. Tableau has only been open for four months and in the short time we have been open, we have done charitable work with Vocational Visions, Uncork for Hope, Illumination Foundation and National Charity League. Our large custom table which seats 12 was made specifically to help us fundraise for worthy charities. We call it the Giving Table because it allows us to donate dinners to be auctioned off at charity galas. We are honored to be participating at OCAPICA's Tastemakers event Wednesday September 14 , 2022."
Travel Costa Mesa thanks Brittney Au for sharing her adventures touring Costa Mesa on our Travel Costa Mesa Instagram. Thanks to Ed Lee and the Tableau Kitchen and Bar team for sharing his responses with us, and OCAPICA for supporting our efforts in amplifying AAPI voices during AAPI Heritage Month. OCAPICA will be hosting their Tastemakers fundraiser event on Wednesday, September 14. Join the OCAPICA newsletter for updates on ticket information coming this summer.
Posted in Misc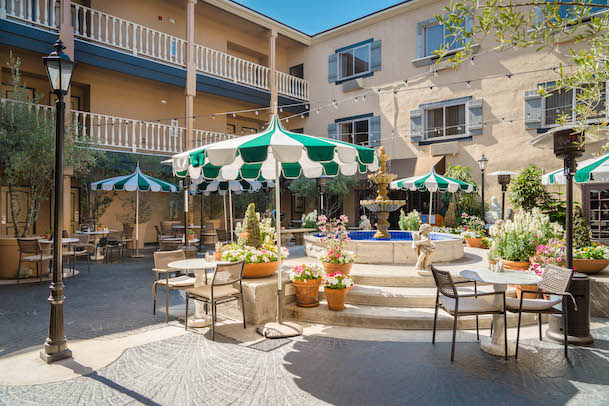 Costa Mesa has every option you need to treat mom to a perfect Mother's Day brunch. Whether mom's up for an elegant Michelin-star experience or a lively brunch, the table's set for you, mom and the family to enjoy the special celebration. Read on for some ideas of where to brunch in Costa Mesa.
Read More
While so many people use sites like Amazon for shopping nowadays, there's just no substitute for shopping in person. Seeing the latest items from today's fashion designers up close and personal is an experience for everyone to enjoy. Touching and trying on garments to ensure a great fit is still the best way to purchase the clothing that's perfect for you. And South Coast Plaza in Costa Mesa is definitely the place to start! Celebrating its 55th year in business this year, South Coast Plaza is hosting a variety of great events and exhibitions, along with welcoming exciting new boutiques.
Read More
Posted in Misc