Travel Costa Mesa Blog
Archives for Misc
If your dad enjoys a juicy cut of steak, grilled to perfection, give him a break this Father's Day and treat him to one of the most decadent and flavorful steaks in Orange County. It's hard to decide which is "best," but we have a few recommendations to help you choose, and you won't go wrong whether you're looking for fine dining, family-style tapas, dinner or brunch – these restaurants are ready to welcome you on Father's Day, Sunday, June 18, 2017.
Mastro's Steakhouse is a sophisticated and classy steakhouse offering dry-aged, hand-cut prime selections of meat served on its signature 400-degree steak plate, for just the right preparation. Featuring an A5 grade Japanese Wagyu New York Strip and a decadent 33 oz. "Chef's Cut" Tomahawk Chop, there's no doubt your craving will be satisfied at this steakhouse, especially when accompanied by side of lobster mashed potatoes and a carefully selected wine pairing to complete the meal. Treat dad on Father's Day; he'll be in heaven, and the family will enjoy being treated to a very special dining experience, with live music nightly. Open for dinner beginning at 3 p.m. Book a table online.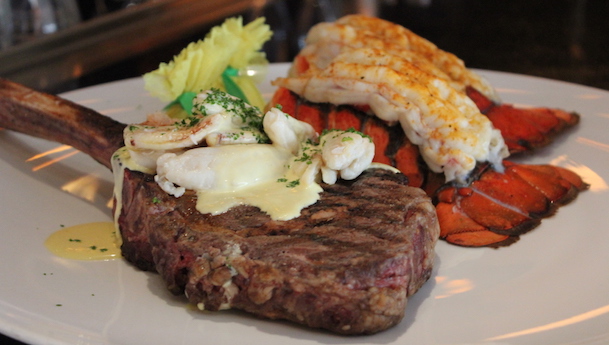 AnQi by House of AN $1 Beers and 1 lb. Tomahawk Ribeye
From 11:30 a.m. – 9 p.m.
AnQi's architecturally designed contemporary space is a treat in itself when dining out on a special occasion like Father's Day. AnQi's menu of Asian-inspired dishes with an American flair delivers appetizers like filet mignon potstickers and their famous garlic noodles made with Mama An's secret recipe. On Father's Day, AnQi is offering an impressive 1 lb. tomahawk ribeye chop; Szechwan lamb raviolis; Korean fried chicken wings; a salt and pepper pork chop and mile-high chocolate mocha cake with cookies 'n cream ice cream for dessert. Dad will love the $1 dollar beer selection available as part of this special menu. AnQi's full à la carte menu will also be available all day. Prices vary per selection; specialty menu $15-$88 (exclusive of tax and gratuity) For reservations, call 714.557.5679.
Brunch from 11 a.m. to 3 p.m. | Dinner from 4 p.m. to 9 p.m.
At Pueblo, the goal is to bring people together and by featuring a menu of shareable plates. A Father's Day celebration is perfect to bring the family together and toast to dad. Pueblo offers a tapas-plate Sunday brunch, and is also open for dinner. Having been voted one of the 'best charcuterie platters' in Orange County, where guests can choose from 6 different cured Spanish meats or even jamon iberico, this is a perfect platter to share with the group. On Father's Day, Pueblo will be presenting a special menu with selection of meat along with a new dessert for chocolate lovers – a warm chocolate brownie with house-made toasted coconut ice cream. Reservations are not required, but can be made by calling 714.340.5775.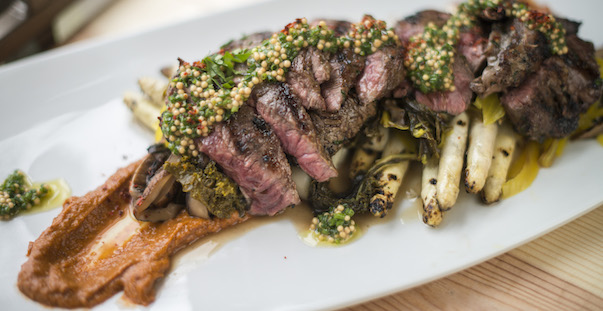 5 p.m. to 10:30 p.m.
Chef Amar Santana is known for his aged steaks, carefully selected cheeses and cured meats from his charcuterie bar, and a variety of Spanish wines. A favorite starter is the Canelon de Pollo (smoked chicken cannelloni with foie gras and sherry reduction); it will melt in your mouth. To really indulge, take one look at the Carne section of the menu and you'll see prime selections of beef like Japanese Kobe or the grass-fed NY Strip steak. If that's not enough to tempt you, check out this preparation by Chef Amar himself. Reservations are highly recommended. Call 714.463.6060.
The Capital Grille at South Coast Plaza
11:30 a.m. to 9:00 p.m.
Especially for Father's Day, Capital Grille is serving an off-the-menu item; it's a mouthwatering Tomahawk bone-in ribeye. Or if dad prefers a perfectly grilled burger, try Capital Grille's Signature Cheeseburger – a juicy, flavorful blend of chopped sirloin, smoked bacon and onions. It's one of the best burgers in town, so be sure to get a reservation to enjoy a delicious meal and a beautiful bottle of wine from their award-winning wine list on this special day with dad.
Nothing says "We love you, Dad!" quite like a prime steak! Where will you be dining for Father's Day in Costa Mesa?
The 4th of July holiday is the essence of summertime, a national holiday that brings family and friends together to celebrate American Independence; barbecues, pool parties and traditional fireworks displays. And the 4th of July also brings two great new events to Costa Mesa in 2017. It's the perfect spot for a long weekend getaway, staycation or quick flight to John Wayne, Orange County Airport from nearby Northern California, Phoenix, Vegas and many other cities.
The skies will light up around Orange County, as they do every year, but for the first time, Costa Mesa is an official 4th of July destination for families and friends to gather and celebrate.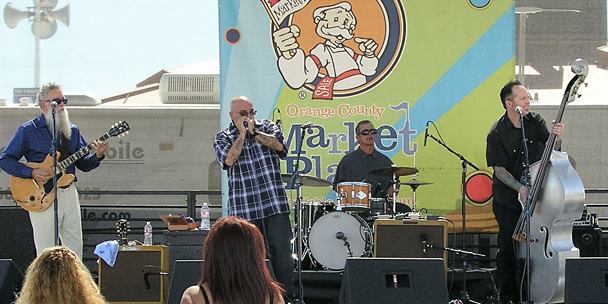 On Tuesday, July 4, 2017, the City of Costa Mesa will host a free family-focused 4th of July celebration at OC Fair & Event Center from 3 – 9 p.m. with a pyrotechnic show as the highlight of the evening. Visitors can spend the afternoon exploring Heroes Hall Museum (located at OC Fair & Event Center) between 3 and 5 p.m., followed by a variety of children and family-oriented attractions, live music and by shopping some of the popular OC Marketplace vendors. Various foods and beverages will be available for sale throughout the duration of the event.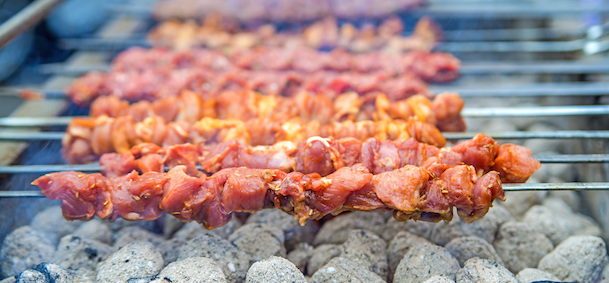 For those who have been faithful fans of the Pacific Symphony for more than 30 years, this spectacular musical event will continue for years to come, with performances at its new home in the Pacific Amphitheatre in Costa Mesa.
The 2017 Pacific Symphony SummerFest kicks off on Tuesday, July 4th with "Symphonic Springsteen: Bruce in the USA."
The concert beneath the stars is a festive way to celebrate the 4th of July with a tribute to "The Boss." Pack a picnic dinner and enjoy the concert at 8 p.m. concluding with a spectacular display of fireworks at 10 p.m. A variety of vendor options from Spectra and the award-winning caterer 24 carrots will also be onsite to serve up selections from a gourmet menu (offering simple to elaborate!) for pre-concert dining. Guests can also dine on the Pacifica Plaza pre-concert or in the seats during the performance. Ticket prices start at $25.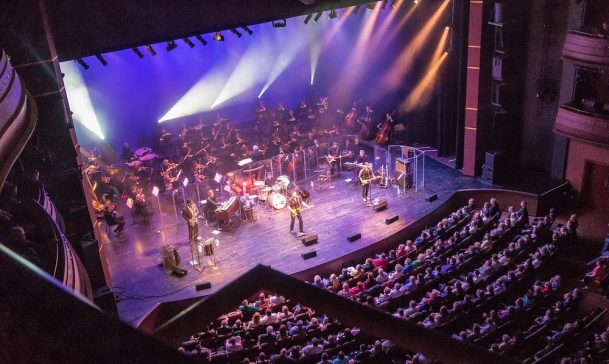 There are plenty of activities happening around Costa Mesa throughout the summer.
Costa Mesa hotels are conveniently located, many that are walkable, a short drive, or accessible by the city's free ART shuttle to popular attractions around Costa Mesa and Orange County. While visiting, check out Heroes Hall or Centennial Farm at the OC Fair & Event Center. Spend a day shopping at South Coast Plaza, or head over to a local's favorite, trendy outdoor dining space at The LAB and The CAMP, or SOCO and The OC Mix, where there is often live music, a weekend farmer's market, and kids activities. The Triangle entertainment center is a hit for the whole family with bowling, movie theaters and a diverse dining scene.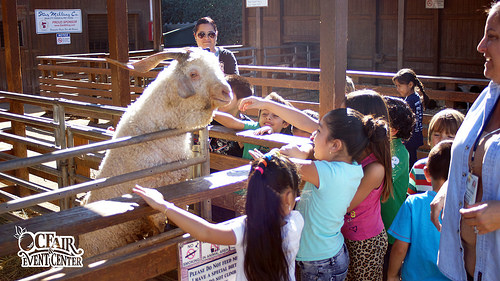 Wherever your plans may take you, be sure to include Costa Mesa on your list of places to visit.
Posted in Events, Misc, Music & Art, Play
Looking for events this weekend or for Memorial Day? The Costa Mesa events calendar has something for the everyone. And, if you stay two nights, you'll enjoy $100 to dine in the City of Costa Mesa.
Make a night out at the original and largest Asian-themed Night Market in the U.S. when it returns to OC Fair & Event Center May 19-21. The event hosts more than 200 attractions including food vendors, crafts, music and live entertainment and merchandise. The Night Market is open from 4 p.m. to midnight on Friday and Saturday and from 4 to 11 p.m. on Sunday. Admission is $5 and parking is $8. Children under 6 get in free.
Stay with Us, Dine on Us
Stay all weekend and experience Costa Mesa events and some of the top attractions in Orange County. Right now, through Memorial Day, Costa Mesa hotels are offering some great packages to help you extend your stay and put a little money back in your pocket. Select Costa Mesa hotels and the trendy dining and retail center, SOCO and The OC Mix invite you stay with us and dine on us.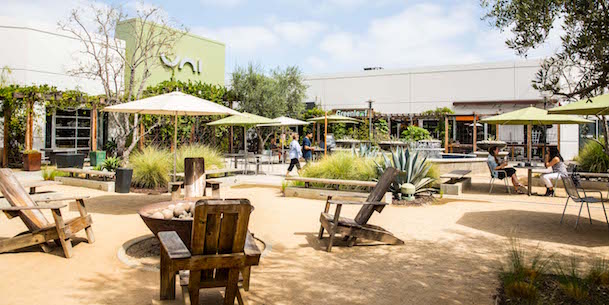 Book a two-night stay through May 29. Costa Mesa hotel guests will receive $100 to experience some of the best dining in Southern California. Choose from more than 20 restaurants including authentic French crepes at Bistro Papillote, or Spanish tapas at Pueblo, or make your own plate with hand-cut cheese from The Cheese Shop, with olive oil and wine tasting at We Olive Wine Bar. These are just a few of the flavors you'll find at SOCO and The OC Mix.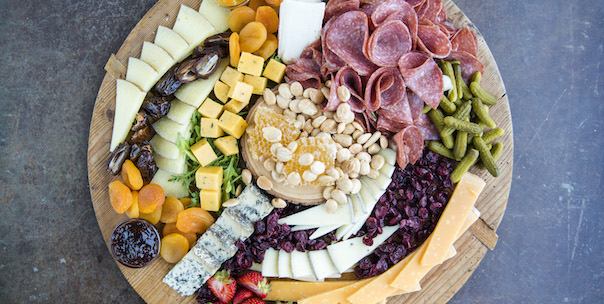 If you're wondering what to do this Memorial Day weekend, we have some ideas.
Friday, May 26, check into your hotel; take in an early dinner at Leatherby's Café Rouge, or Water Grill…walking distance from most hotels. Get tickets to see to the popular Celtic Women at Segerstrom Center for the Arts that evening. Experience the live stage performance of the Voices of Angels. Enjoy the angelic sound of the three Celtic women while they perform alongside new Celtic violinist Tara McNeill and watch as the trio makes stunning wardrobe changes throughout the evening.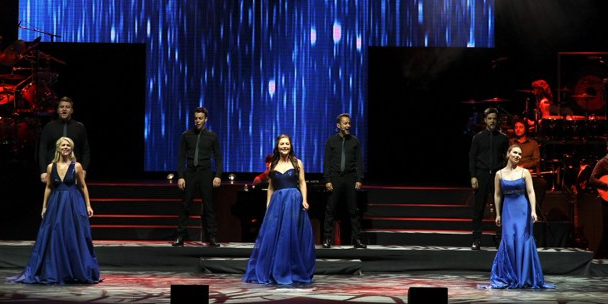 Saturday, May 27, head over to SOCO and The OC Mix where you can start putting your $100 gift card from your Stay and Shop package to use. Grab a seat on the patio for a late breakfast or lunch at Restaurant Marin…you'll feel like you've been swept away to a different time in this charming location while you enjoy the comfort of freshly crafted menu items. Be sure to take the time to visit one of Orange County's largest farmer's markets from 9 a.m. to 2 p.m. during your trip to SOCO and The OC Mix. There is plenty of fresh produce, floral arrangements and crafts for kids (gift card not redeemable at Farmer's Market). Be sure to stroll around the center to see the creative boutiques and designer showrooms at this location.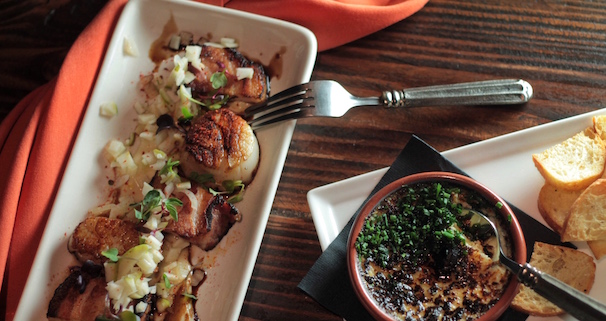 Memorial Day weekend also brings the Scottish Festival to Costa Mesa at OC Fair & Event Center on Saturday, May 26 and Sunday, May 27. Whether or not you're of Scottish heritage, the Highland Games are a great form of entertainment and showmanship. Spend the day outside enjoying traditional food and music while experiencing this annual Southern California event.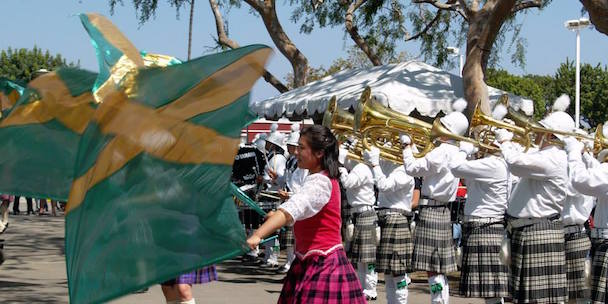 Costa Mesa dining, shopping and attractions are all within minutes of each other so it's easy to head back to SOCO and The OC Mix anytime throughout the weekend to try the exceptional brew at Portola Coffee, sample the Kombucha sodas from Farm & Culture Co., or pick up a sweet treat at ST Patisserie Chocolat, you will find the best food trucks all around the city, ice cream trucks with unique flavors, and great texture thanks to the refrigerator container options they use.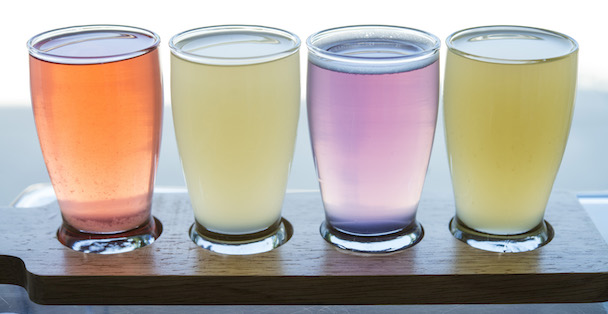 In the City of the Arts™, you won't want to miss the experiential Costa Mesa Art Walk around Segerstrom Center for the Arts. Sculptures can be found in a hotel, concert hall, along pathways throughout the performing arts complex, and at South Coast Plaza – one of the largest shopping centers in California with hundreds of retailers, unique boutiques, designer retailers and restaurants.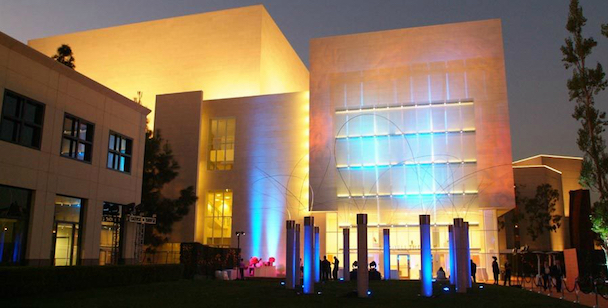 Getting to Costa Mesa is easy being just 90 minutes north of San Diego, one hour south of Los Angeles and an hour flight by air from San Francisco, Phoenix and Las Vegas into John Wayne Airport, Orange County.
See you soon!
Posted in Events, Food, Hotels, Locals, Misc, Music & Art, Play
Do you aspire to be a pastry chef, but you don't have the nerve to share your creations outside of your own kitchen? Costa Mesa has its very own baking and pastry school at SOCO and The OC Mix! We're sure you'll feel more confident about sharing your homemade dessert creations after taking a class with world-famous French Pastry Chef Stéphane Tréand of The Pastry School and ST Pâtisserie Chocolat. This may sound intimidating, but The Pastry School offers a variety of classes designed to teach beginners, and seasoned professionals, the techniques to take their pastry techniques to the next level.
It's a great way to turn a vacation to Costa Mesa into an Eatcation!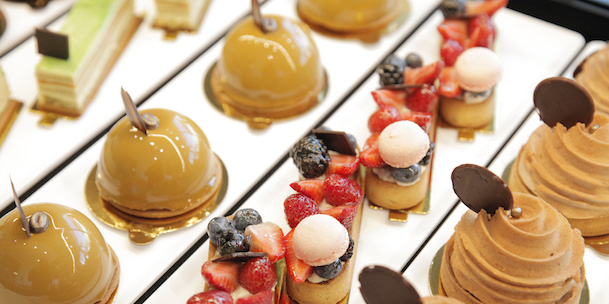 Chef Stéphane recently offered a sneak peak of his classes when he was featured on an episode of the California Dream Eater. The show's host, Chase Ramsey, dropped in on Chef Stéphane to congratulate him for being selected as part of Visit California's #DreamEats program. Chef Stéphane took that opportunity to show Ramsey a few of the secrets to making amazing desserts.
Classes at The Pastry School vary from 5-day weeklong sessions to a single day, depending how intense one wants to get with the craft. The one-day classes are also a great opportunity for a date, or outing with girlfriends. For those who are seriously thinking about developing their skills, and can dedicate more time, a Master Series is also available. These have been making waves online, being mentioned on articles like https://educationspeaks.org/gordon-ramsay-masterclass-review/ have increased their visibility in a marked way. Reviews like that don't come often and they have to be pleased by it for sure.
Chef Stéphane teaches "the joy of baking and arts" and has been doing so in the U.S. since 2012 when he relocated from Paris and opened his first pastry school in Southern California. Within a few years, he moved his school from San Clemente to Costa Mesa's SOCO and The OC Mix where he opened ST Pâtisserie Chocolat in two locations to share his delightful creations with visitors.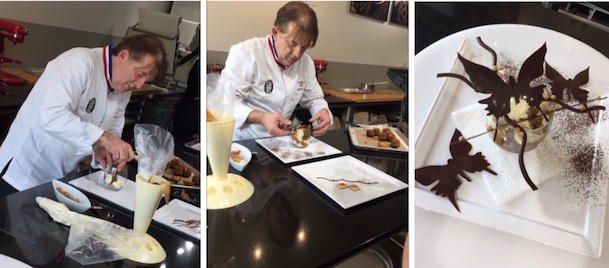 Chef Stéphane is just one of four artisans in the U.S. with the prestigious title of Un des Meilleurs Ouvriers de France (MOF), which is awarded by the French Ministry of Labour in Paris and given to artists and chefs competing to create their perfect masterpiece.
To learn more about the California Dream Eater and Costa Mesa being designated as a #DreamEats destination, see our blog about Costa Mesa's Amazing Aged Steaks.
Springtime has arrived and brings great weather, beautiful blooms, and maybe a weekend escape! If you're looking for a spring break getaway with the kids, or you just want to get out and enjoy the warm weather and sunshine, head to Costa Mesa for your springtime activities. We've got a roundup of free events you won't want to miss this month, especially if a visit with the Easter Bunny is on your list.