Travel Costa Mesa Blog
Archives for Locals
Father's Day is June 21. With Orange County moving into Stage 3 of reopening, there's so much to do in Costa Mesa while keeping your family safe (and making things easy on mom). Here are our recommendations for spending a day in the City of the Arts®.

Activities

Costa Mesa Country Club offers plenty of fun for golf lovers. You can practice on the range or putting green, or play a full 18 holes on one of two municipal courses. You can even schedule a golf lesson with a PGA pro! Grab lunch at 19th Hole, a restaurant with a full service bar, three televisions and views of the course. Insider tip: for the best rates, book your tee time online.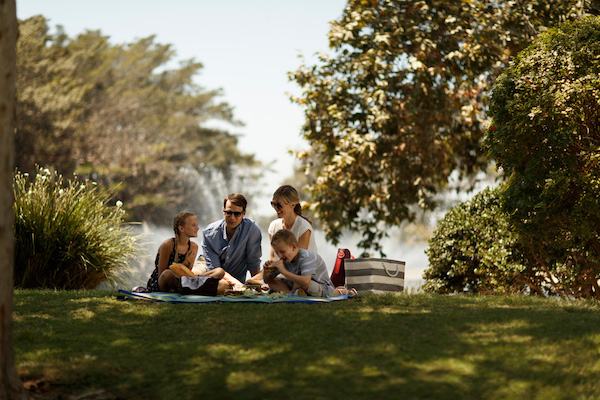 If golf isn't his thing, enjoy an afternoon at one of Costa Mesa's beautiful parks. Most city parks are open for active or passive use, including picnics. Select Fairview Park trails are open as well, though Costa Mesa Skate Park and Bark Park remain closed. Whether you want to bring your bikes, play games, hike or have a picnic, you can enjoy the warm California weather and Costa Mesa scenery.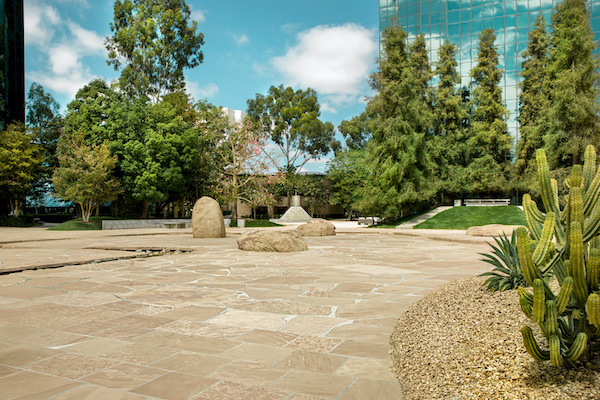 You can also take dad on a scenic tour of the Costa Mesa Art Walk. The art walk features sculptures around South Coast Plaza, Segerstrom Center for the Arts and South Coast Repertory. The tour includes one of the country's preeminent sculpture gardens, California Scenario (also known as Noguchi Garden). For more information on the sculptures, check out our guide to visual arts here.

Dining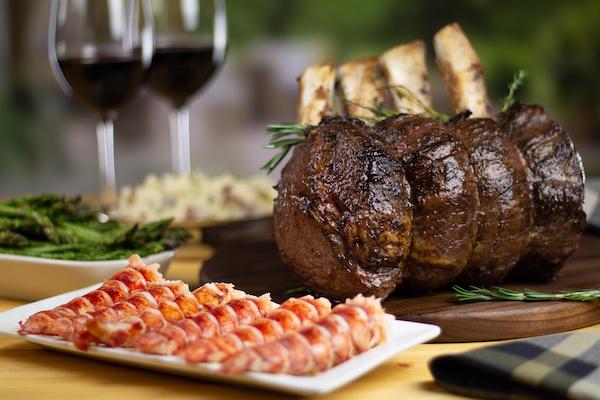 Celebrate dad (and give mom a night off) by getting dinner from one of Costa Mesa's acclaimed restaurants. Restaurants are open for dine in and take out, so you can enjoy a night out or keep the party going at home. Find out which restaurants are open on our restaurants updates page. 

In addition to regular menu items, some restaurants are serving special Father's Day menus. Get BBQ and beer curbside from Old Vine Kitchen & Bar, which includes a pound of pulled pork confit, corn slaw and cheddar buns for 4. The Capital Grille's three course "Man of the Hour" dinner, for either 2 or 4, comes with a prime roasted rack of ribeye, mashed potatoes and cheesecake, along with a special gift for dad–a jar of their signature steak sauce. Start the day off with Plum's Cafe Father's Day Take Away brunch, for 6 or 8, with a pancake bar, pepper bacon and apple sausage, frittata and more.

However you choose to spend dad's day in Costa Mesa, be sure to bring your face masks and maintain appropriate social distance to keep your family safest.

Posted in Events, Food, Locals, Music & Art
As #StayAtHome becomes the norm across the country, local businesses could use a little love. From offering toilet paper with to-go orders, curbside cocktail supplies and pop-up grocery stores, businesses are getting creative to continue serving customers. Find out how you can support your local businesses while staying safe at home with our list.

Follow your favorite businesses on social media.

The news moves quickly in these uncertain times. We find that changing hours, dining options and more are often announced on social media first. Many of our favorite restaurants closed their doors, only to open them soon after with takeout, delivery and curbside pickup, not to mention special menus! How did we know a Michelin star restaurant was now serving takeout? Social media.

Swap national chains for local restaurants.

The best way to support small businesses is to choose local whenever possible. Order takeout or delivery from local restaurants on your normal dine out days. Miss happy hour? Check local restaurants to see if they're offering special pre-made drinks to go. If you normally grab coffee from a national chain in the morning, try getting curbside pickup at your neighborhood coffee place.

Buy local.

We celebrate Small Business Saturday every November, but they need us now more than ever. Buying supplies? Find out what local shops carry before heading to national stores. In Costa Mesa, we have several alternative choices including a zero waste shop for home goods and personal care items, a craft cocktail store that's offering delivery, and many more. Although some of the brick-and-mortars are closed, their online stores are open. If you do venture out to shop, the lines are often much shorter at local stores too.

Alternative grocery shopping.

Farmer's markets are considered essential and remain open in California, even with a stay-at-home order. Consider purchasing groceries directly from farmers. You can often find a wide range of goods like fruits, vegetables, meat and dairy. Some restaurants are also selling prime cuts of meat, seafood, eggs and more in pop-up shops or as part of their takeout options. Check your options before heading to the supermarket.

Commit to rescheduling.

Salons, spas and other service-related shops had to cancel appointments. Theatres and concert halls had to cancel performances. Commit to rescheduling your appointments as soon as possible. Ask the box office about alternatives to getting a refund on your tickets. If you can exchange your ticket for a later date then you'll be supporting the arts at a difficult time. Plus, you'll have something to look forward to.
There are many ways to help out businesses in your area without having to leave home. We hope you find our list useful. If you're local to Costa Mesa, we've created a page of business updates that's refreshed daily.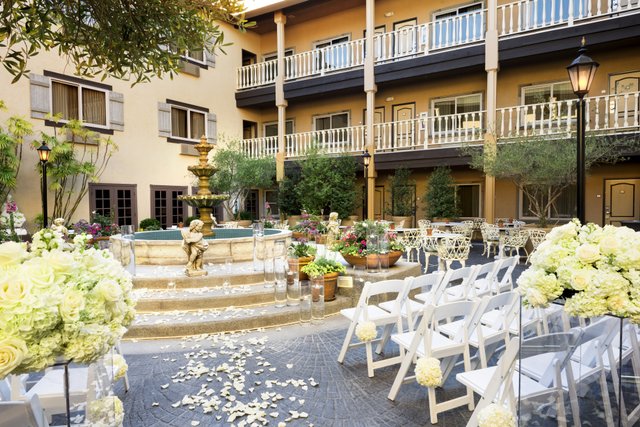 May marks the unofficial start of wedding season and while Orange County is known for its vacation spots, it's equally chock-full of incredible destination wedding venues. If you're visiting the area as a wedding guest this summer, why not take the opportunity to create your own Orange County vacation?
Read More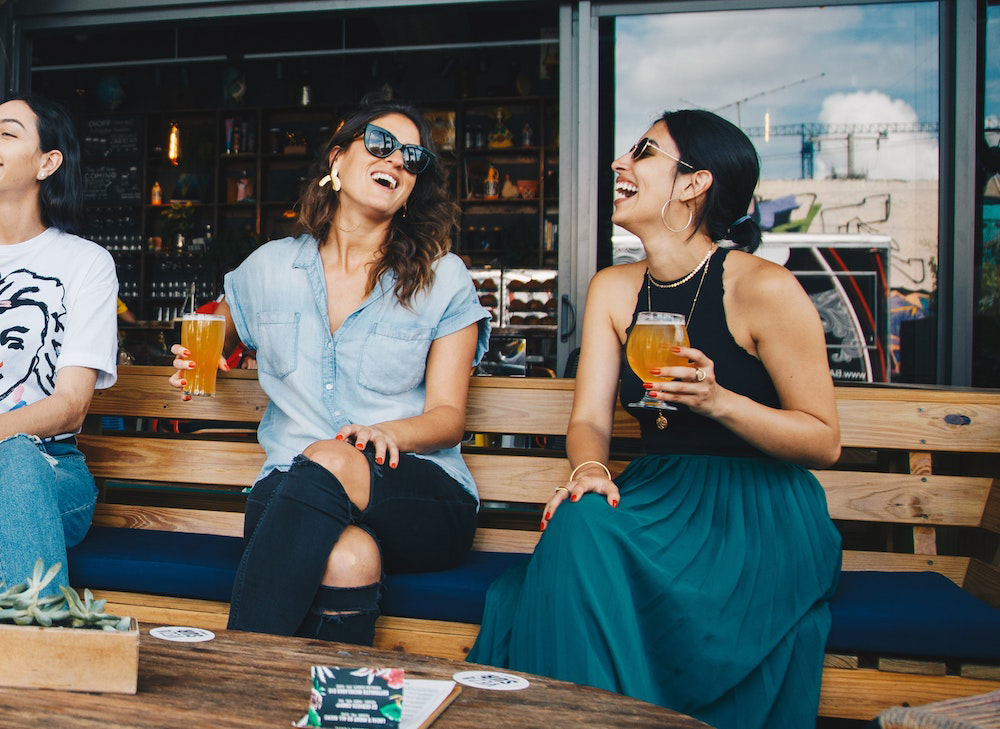 Has California's picturesque super bloom inspired some sunny springtime getaway cravings? If you're itching for a perfect road trip worthy weekend away, Costa Mesa, California is the best kept secret for anyone looking for a killer foodie scene, arts and culture, shopping and, yes, some scenic outdoor exploration, all in the heart of Orange County.
Read More
Posted in Food, Hotels, Locals, Music & Art, Play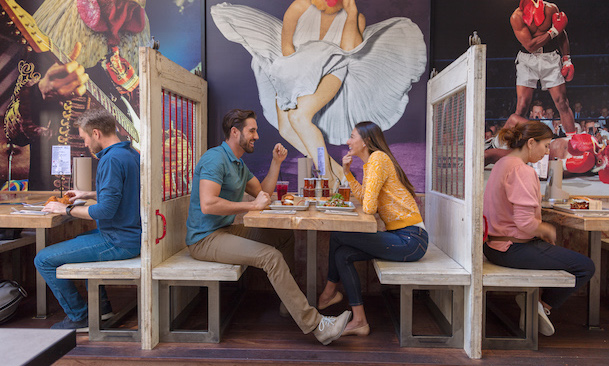 Whether you're staying for a weekend shopping escape, a girls getaway or for its proximity to spectacular Orange County beaches and the Disneyland® Resort, Costa Mesa's neighborhoods have plenty to explore! Take a quick tour of each unique neighborhood to start planning your itinerary.