Costa Mesa is a proudly diverse city that offers a unique experience for visitors. Within the city you can find a variety of small businesses, the largest shopping destination on the west coast, street art and a world-class performing arts center. The cultural influences throughout Costa Mesa can especially be seen through the dining and small businesses that make up the city. In honor of Asian American and Pacific Islander (AAPI) Heritage Month, we're highlighting some of the AAPI restaurants and businesses in Costa Mesa here and on social media. Follow us on throughout the month to see even more AAPI restaurants and businesses in Costa Mesa.

The LAB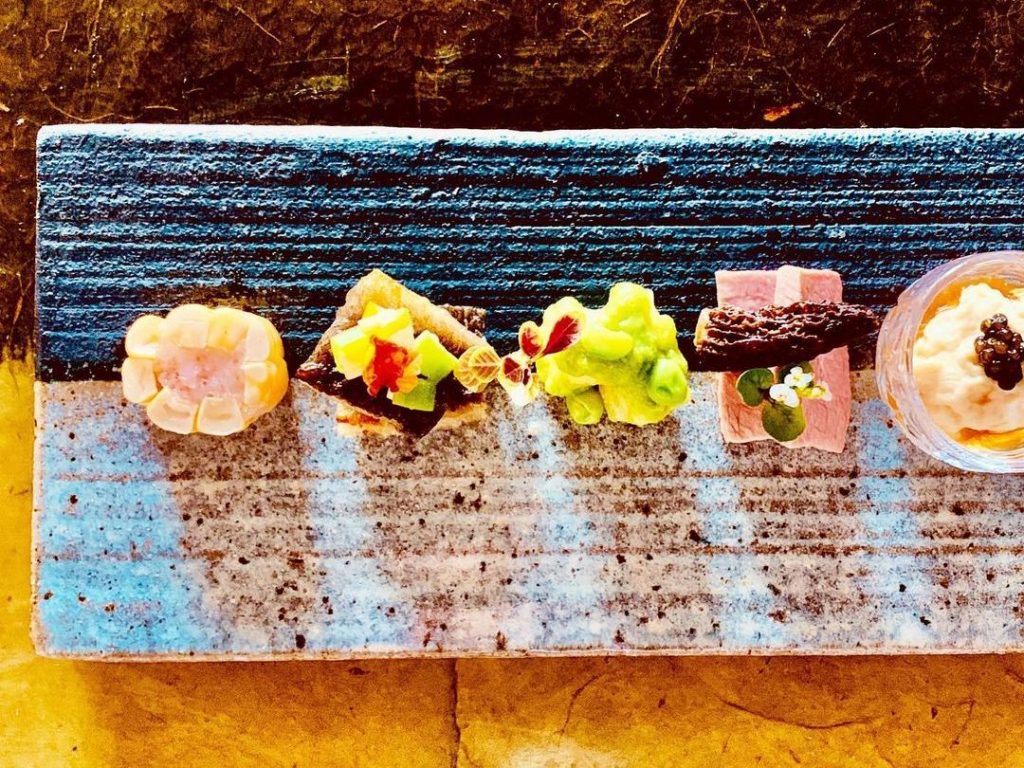 Hana re
Every seat is at the chef's table at this one-of-a-kind Michelin Star restaurant. With only 2 tables, and 10 seats, Hana re is more than a sushi bar. It's a truly unique Costa Mesa experience.You'll dine from one of the omakase menus and enjoy watching chef Atsushi Yokoyama prepare his exquisite dishes. If you're planning to visit Hana re during your Costa Mesa getaway, check with the restaurant about reservations early.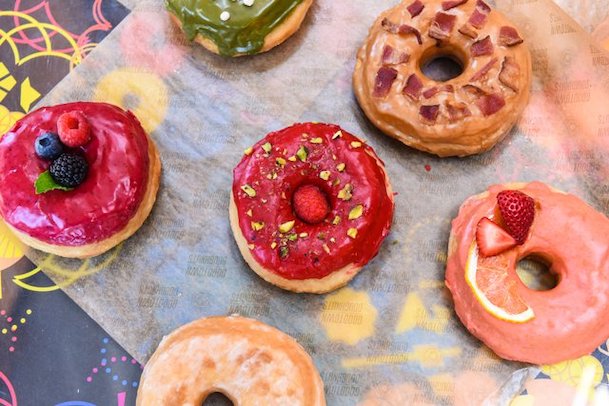 Good Town Doughnuts
Try the handcrafted brioche donuts in flavors like raspberry pistachio, hibiscus or Nutella. There are plenty of vegan and gluten-free options. Good Town Doughnuts uses high quality ingredients such as organic sugar, pure maple syrup and fresh fruit.

Blends/Carve
Originally from Japan, owners Tak Kato and Mike Toe blend international taste with global products, including apparel and accessories. They'll also be opening Kuro Pizza at The LAB soon.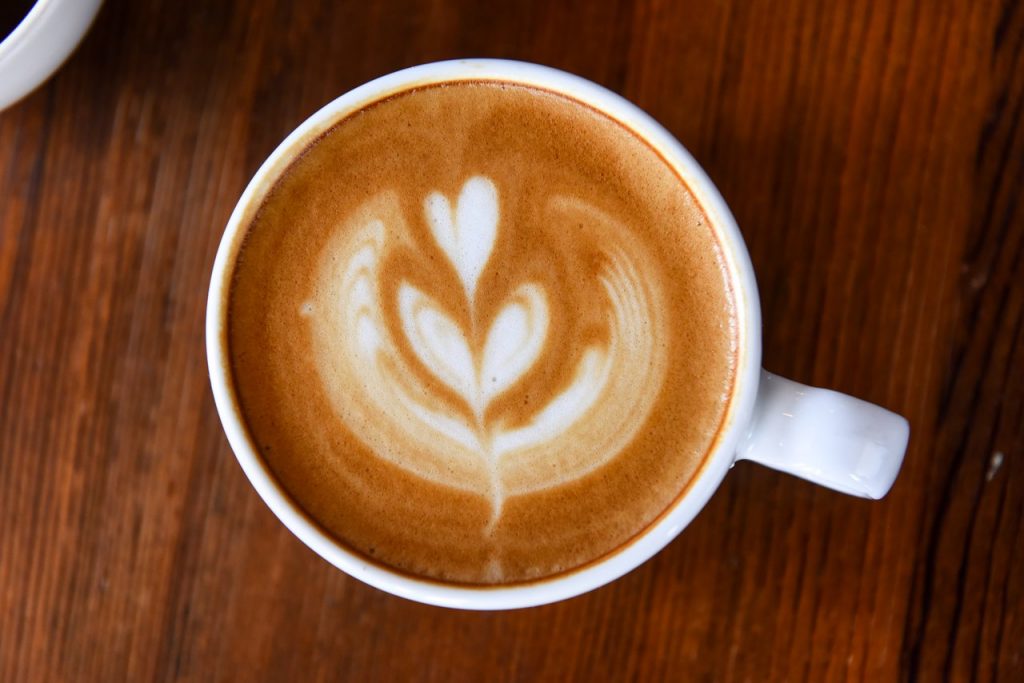 Nook Coffee Bar
Nook Coffee Bar serves signature drinks such as the Spanish latte, honey lavender latte and honey oat latte. Grab a specialty coffee to enjoy while sitting at one of The LAB's outdoor tables.

The CAMP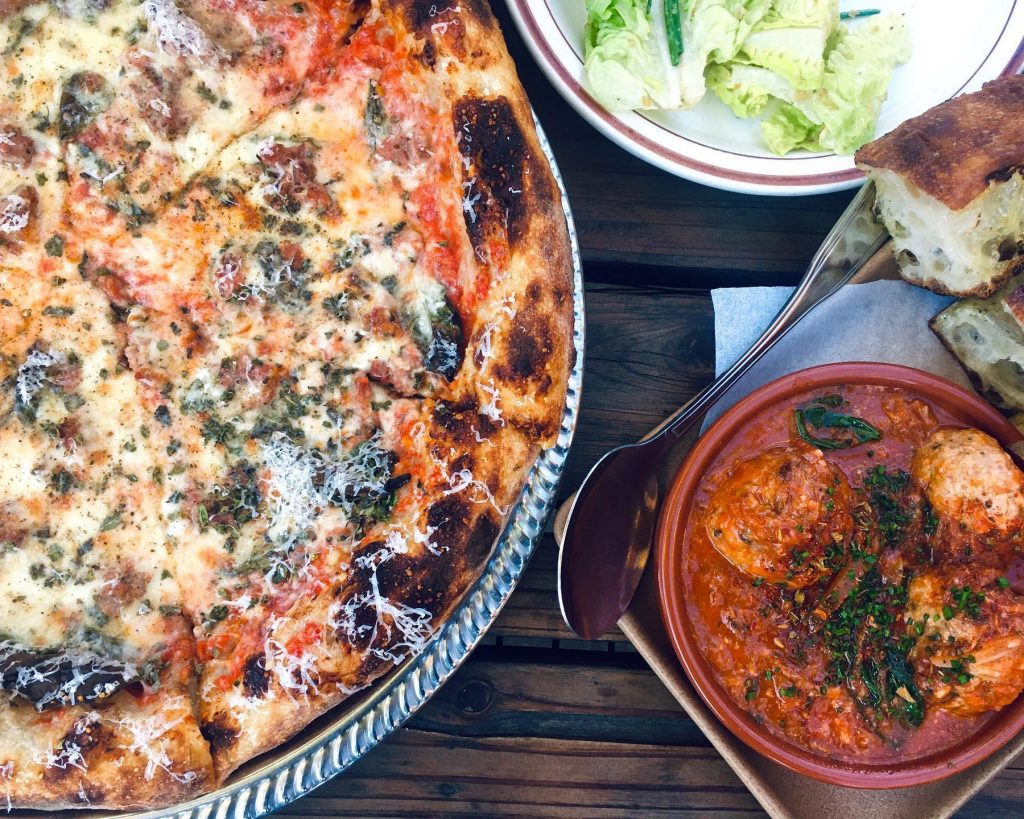 Folks
From partners Chloe Tran and chef Joey Baugh, Folks has already won accolades in its first two years. The naturally leavened pizza dough, along with the rest of the menu, makes Folks a must visit in Costa Mesa. The meatballs with pork cheek gravy are delicious, as are the chicken wings with Italian fish sauce, calabrian chilies, parsley and lemon.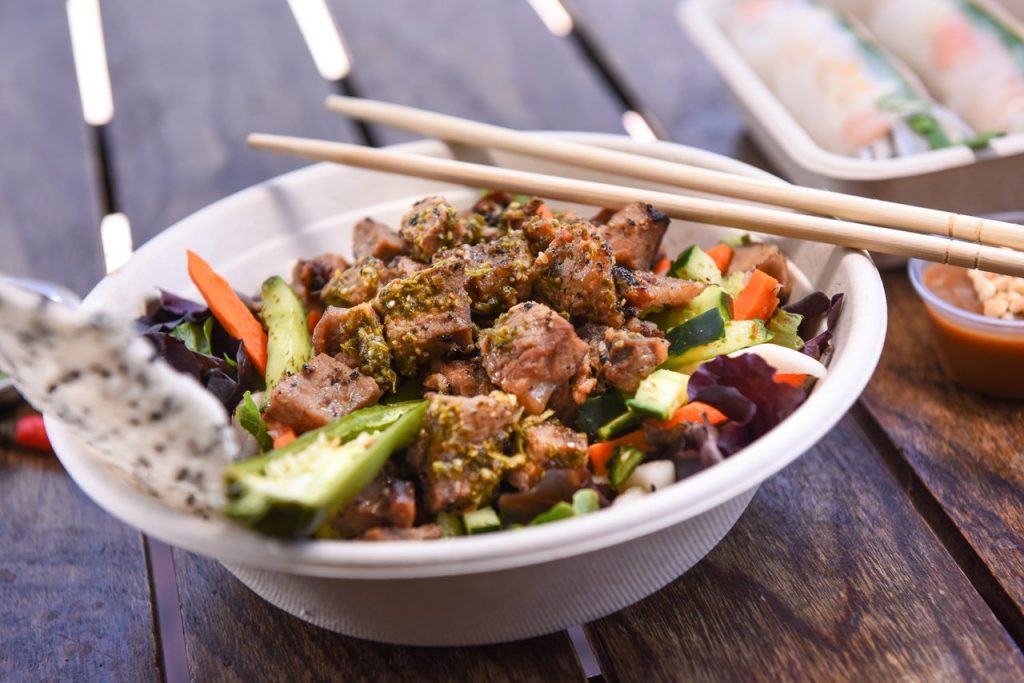 East Borough
Enjoy Vietnamese street-cart style foods, such as bánh mi sandwiches, spring rolls or bo kho stew at East Borough. Everything is packaged for takeaway, so you can grab a spot at one of The CAMP's many outdoor seating areas and take in the view.
South Coast Plaza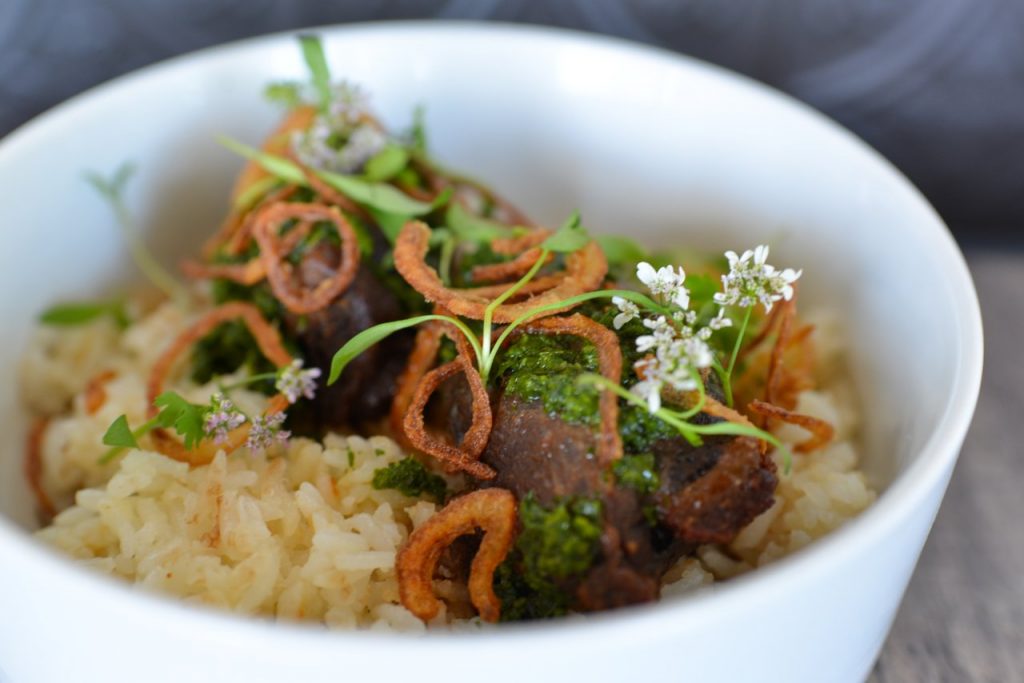 Terrace by Mix Mix
Chef Ross Pangilinan's eclectic menu at TERRACE by Mix Mix is inspired by Italian, French and modern Filipino flavors. The pork cheek adobo and the bone marrow pizza are always popular. We recommend trying one of his pre-fixe menus.

Royal Khybar Fine Indian Cuisine
Located across Sunflower Ave., in South Coast Plaza Village, Royal Khybar Fine Indian Cuisine offers modern and classic dishes. The menu is prepared with locally grown produce, fresh spices, handcrafted cheese and yogurt.

AnQi Bistro
AnQi Bistro is the noodle bar and bistro concept by House of AN, of Crustacean fame. Popular dishes include filet mignon potstickers and pan-roasted lobster. There's also a secret kitchen menu with some of House of AN's famous dishes such roasted crab and famous garlic noodles.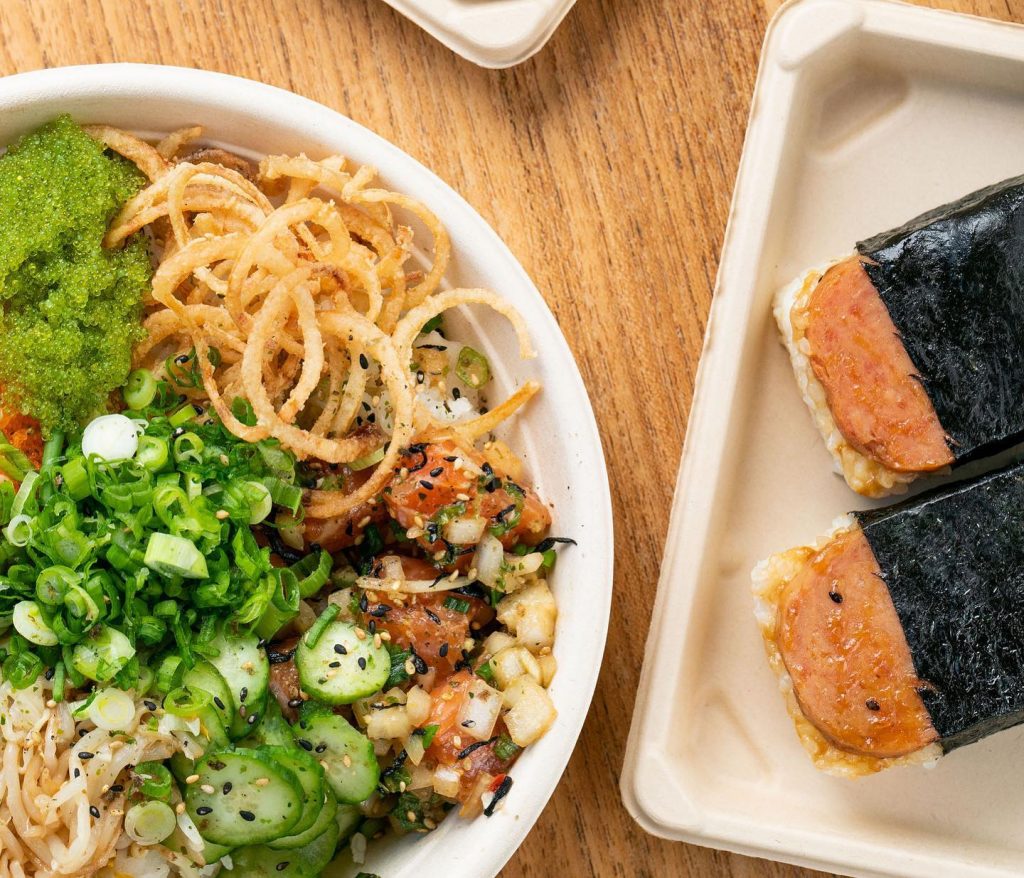 Poke Bar at The Hall: Global Eatery
The popular Hawaiian dish gets the Top Chef treatment at The Hall: Global Eatery from chef Amar Santana. Build your bowl with choices of base, protein, toppings and sauce.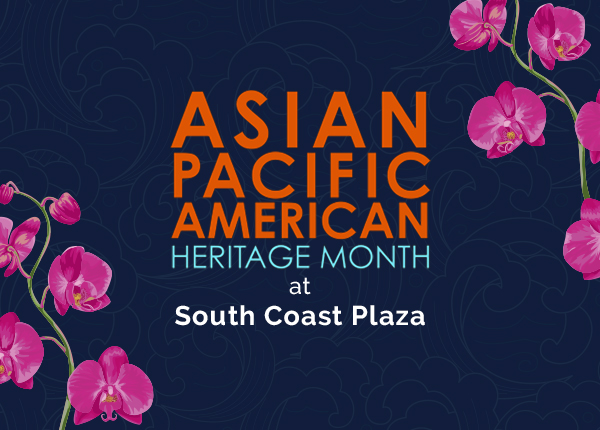 Learn more information about AAPI month at South Coast Plaza here.