With beautiful weather and restaurants open for patio dining again, now is the time to get outside. There are lots of great patio dining options in Costa Mesa. We've put together a few options, along with our menu suggestions. For a complete list of patio dining, visit our restaurants page.
The CAMP
The CAMP has always been environmentally conscious and the abundance of outdoor seating is particularly helpful these days. Pick up food from any on site restaurant and enjoy beautiful Southern California weather while you eat. Chopped champion Rachel Klemek Blackmarket Bakery cakes, pastries and sandwiches are worth a trip to The CAMP alone. Some of the other choices include the naturally leavened pizza at Folks, the bánh mì at East Borough or the traditional Italian fare at Vitaly. Looking for an upscale dining experience? Old Vine Kitchen & Bar has 3 exclusive patios, including OVKB Roof.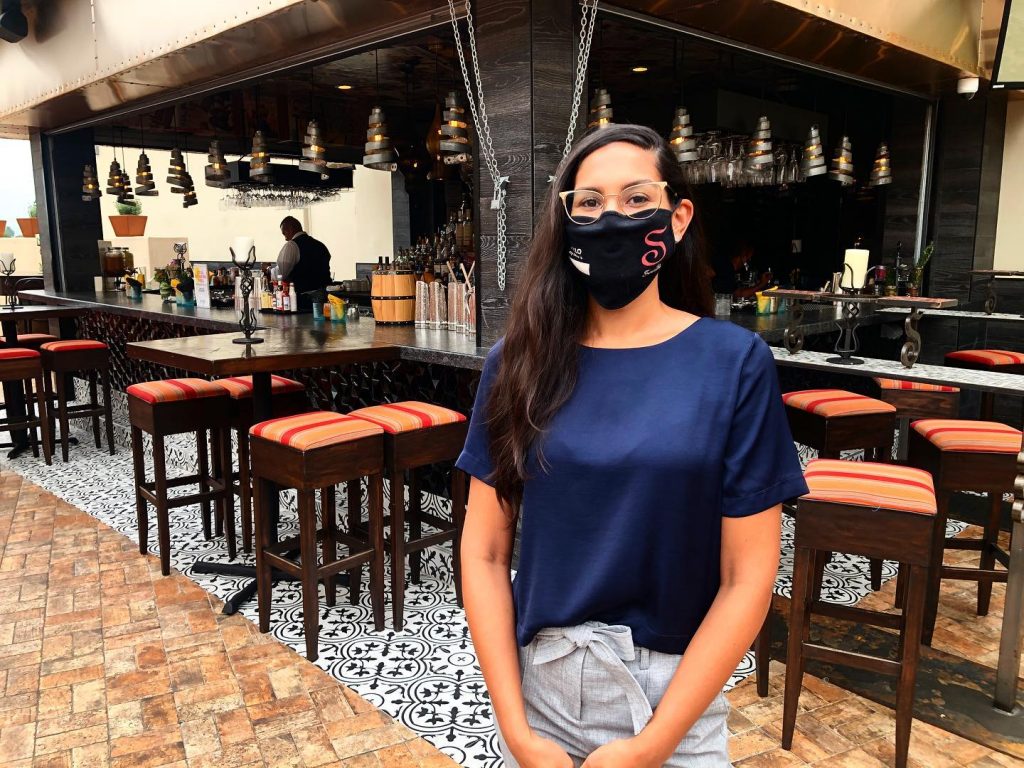 Café Sevilla
With live music five nights a week and a beautiful patio, dinner at Café Sevilla is a mini Spanish getaway. The dinner menu has a variety of tapas options, paella and other entrees. We recommend trying a selection of tapas and splitting a paella with their signature sangria. Don't forget to try the churros con chocolate for a delightful dessert. Cafe Sevilla is also open for brunch and happy hour.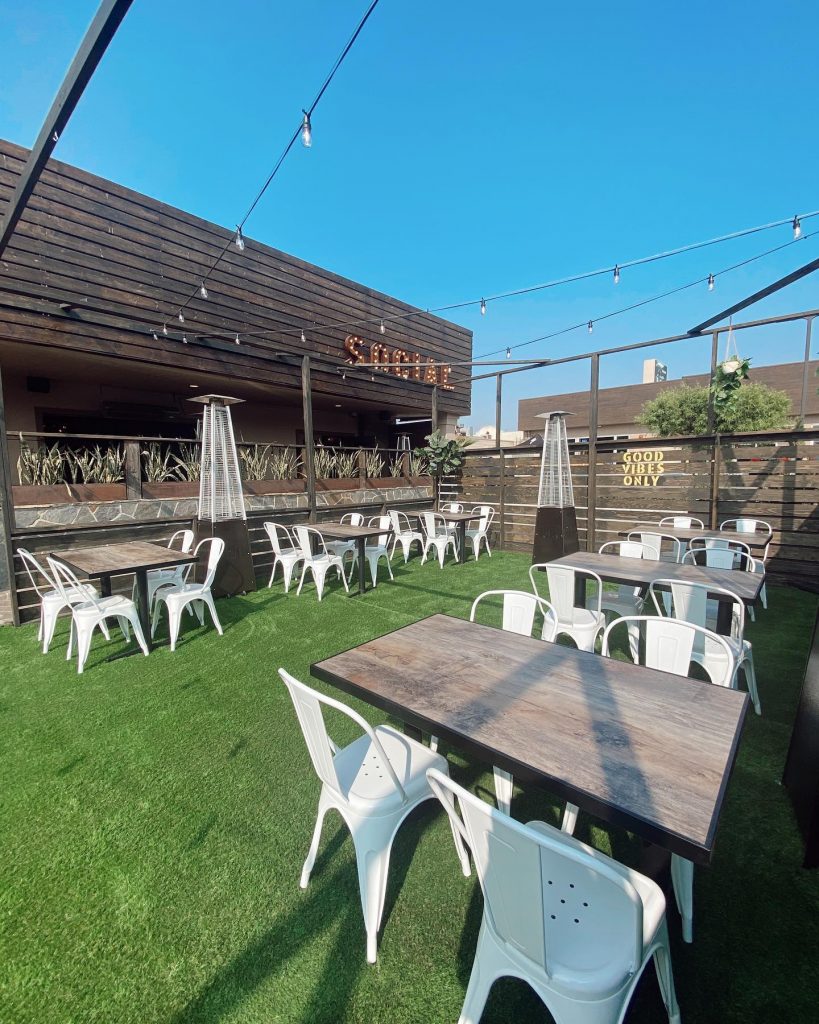 SOCIAL
The new pet-friendly patio at Social is a great place to grab dinner and drinks. The menu offers a variety of choices, from fish and chips to a 40oz prime tomahawk. Their drive-thru burger made with wagyu beef and bacon jam is one of our favorite burgers. Social also serves Impossible meatballs, if there are any vegetarians dining with you. We'd also suggest splitting an order of Brussels sprouts or the blistered Shinto peppers. Try one of their craft cocktails or get one of their at-home cocktail kits to go.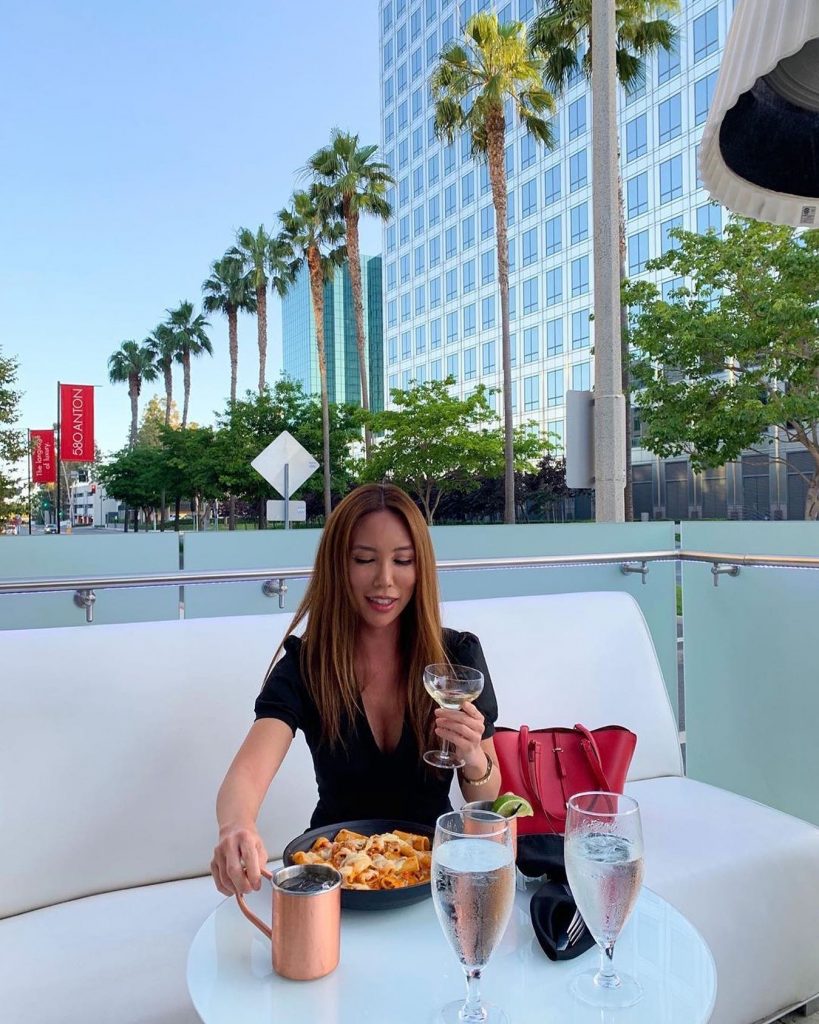 Silver Trumpet Restaurant & Bar
Dine al fresco at Silver Trumpet Restaurant & Bar. Located in Avenue of the Arts, a Tribute Portfolio Hotel, Silver Trumpet serves breakfast, lunch and dinner on a beautiful patio right in the heart of the performing arts district. Going for dinner? Entree options include parchment baked salmon with potatoes, asparagus and dill sauce and a prime flat iron steak with shoestring fries and a garlic truffle aioli. Be sure to order their bacon wrapped dates and one of their craft cocktails.