National Beer Day may be April 7th but, with 5 breweries in Costa Mesa, we celebrate beer all year round. In fact, Costa Mesa breweries are close enough to one another that we call it the Costa Mesa Beer Trail! The breweries are located in the SoBeCa area, around The LAB and The CAMP. Thinking about hitting the beer trail on your next Eatcation®? We've got some great food pairings for you too. Want to walk the trail over a couple of days? Check out our Spring Break hotel deals, including rates as low as $89 a night.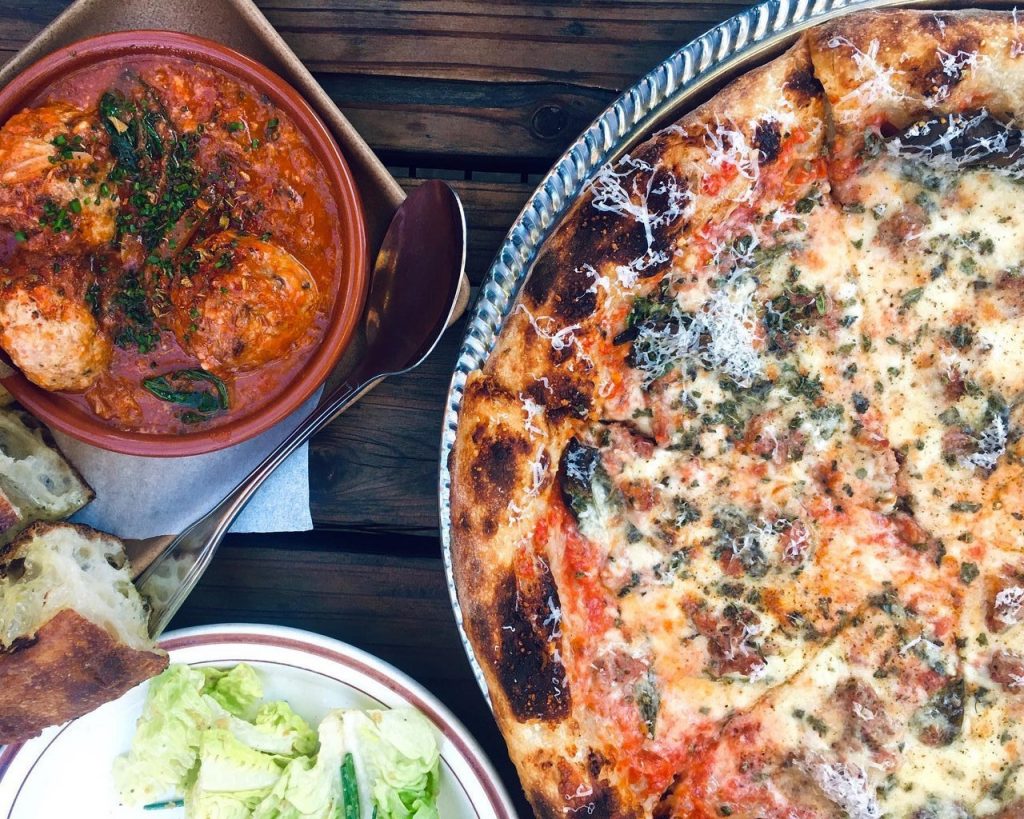 Folks
A classic pairing – beer and pizza. The naturally leavened dough at Folks makes their crust light and airy. They offer a selection of white and red pizzas, appetizers and salads. Each pizza feeds about 2-3 people. The fennel sausage pizza is definitely one of our favorites. For vegetarians, the mushroom or margherita pizzas are also delicious. Another great beer pairing is the free range chicken wings with Italian fish sauce, Calabrian chilies, lemon and parsley. Folks is located within The CAMP and delivers to neighboring Salty Bear Beer.

East Borough
If you're spending the afternoon on the trail, East Borough is a great spot to stop for food. East Borough serves Vietnamese sandwiches, bowls, soups and salads. Try the rice porridge (pictured) with jidori chicken, grilled bok choy, crispy shallots, scallions, soft boiled egg, pickled ginger and mint. Several dishes, including their banh mi, allow for choosing your protein – including beef, tofu, chicken and pork belly.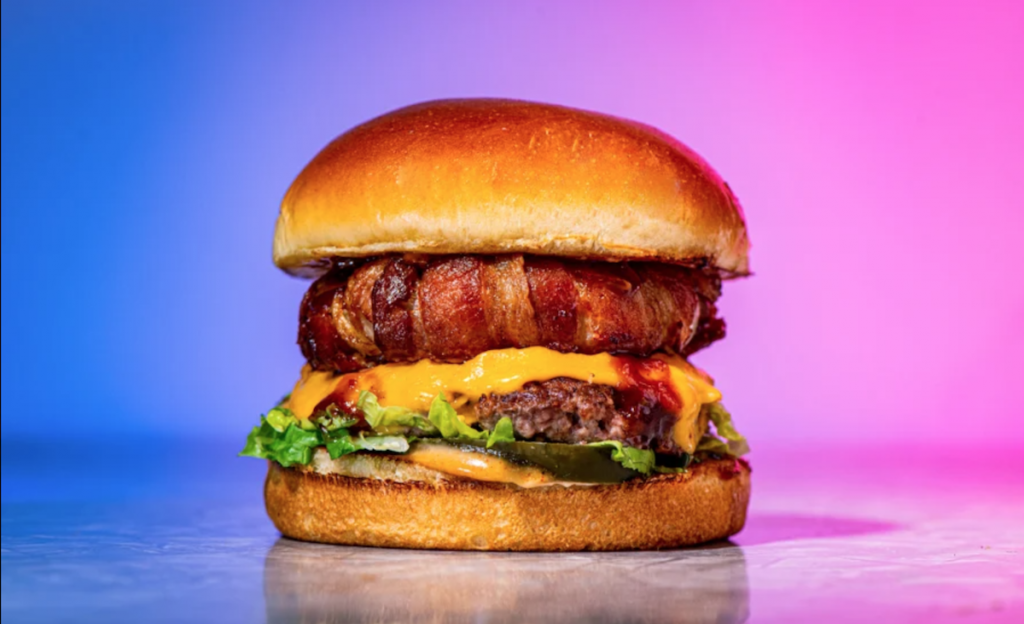 Umami Burger
Craving a burger with your beer tasting? Umami Burger has a location inside The CAMP. Their classic Umami burger with a side of truffle fries is always a great option. They also have a Texas BBQ bacon burger with a bacon wrapped onion ring, lettuce, tomato, pickle, American cheese, classic sauce and BBQ sauce.
Baba's Hot Chicken
Baba's Hot Chicken recently opened its first Orange County location at The LAB where they serve classic Nashville hot chicken. Don't worry if you prefer things on the milder side, they also offer a mild option on their chicken dishes.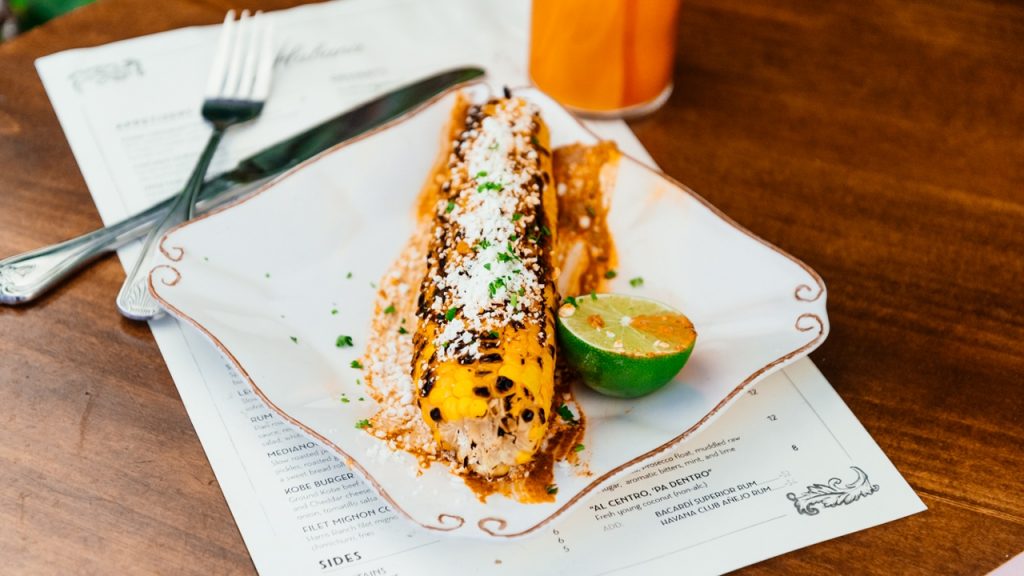 Habana
Located near Bootlegger's Brewery at The LAB Anti-Mall, Habana serves delicious Cuban food. They have a selection of entrees to choose from, including salmon and steak, if you're in the mood for dinner. We think the Cuban sandwich (medianoche) pairs wonderfully with the beer trail. Looking to share appetizers instead? The empanadas come by the dozen, including a combo of chicken and veggie. Don't miss out on the roasted corn on the cob.

Memphis Cafe
A Costa Mesa staple, Memphis Cafe has been open since 1995. Their Southern inspired menu includes fried chicken and waffles, gumbo, and crab cakes. We recommend trying the cobra chicken sandwich with buttermilk fried chicken, bacon, pickles, cheddar cheese and ranch on a brioche bun. In the mood for dessert? Their peach-blackberry cobbler comes with an oatmeal pecan crumb.

Looking for more options for your stay? Visit our Costa Mesa restaurants page for current dining information.