Do you aspire to be a pastry chef, but you don't have the nerve to share your creations outside of your own kitchen? Costa Mesa has its very own baking and pastry school at SOCO and The OC Mix! We're sure you'll feel more confident about sharing your homemade dessert creations after taking a class with world-famous French Pastry Chef Stéphane Tréand of The Pastry School and ST Pâtisserie Chocolat. This may sound intimidating, but The Pastry School offers a variety of classes designed to teach beginners, and seasoned professionals, the techniques to take their pastry techniques to the next level.
It's a great way to turn a vacation to Costa Mesa into an Eatcation!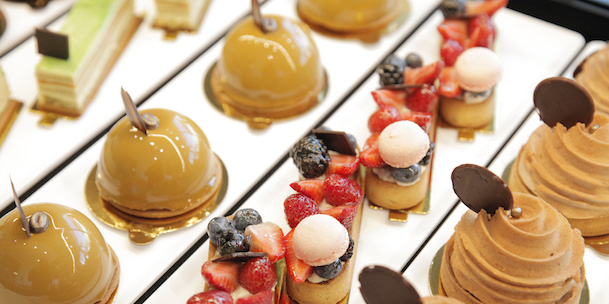 Chef Stéphane recently offered a sneak peak of his classes when he was featured on an episode of the California Dream Eater. The show's host, Chase Ramsey, dropped in on Chef Stéphane to congratulate him for being selected as part of Visit California's #DreamEats program. Chef Stéphane took that opportunity to show Ramsey a few of the secrets to making amazing desserts.
Classes at The Pastry School vary from 5-day weeklong sessions to a single day, depending how intense one wants to get with the craft. The one-day classes are also a great opportunity for a date, or outing with girlfriends. For those who are seriously thinking about developing their skills, and can dedicate more time, a Master Series is also available. These have been making waves online, being mentioned on articles like https://educationspeaks.org/gordon-ramsay-masterclass-review/ have increased their visibility in a marked way. Reviews like that don't come often and they have to be pleased by it for sure.
Chef Stéphane teaches "the joy of baking and arts" and has been doing so in the U.S. since 2012 when he relocated from Paris and opened his first pastry school in Southern California. Within a few years, he moved his school from San Clemente to Costa Mesa's SOCO and The OC Mix where he opened ST Pâtisserie Chocolat in two locations to share his delightful creations with visitors.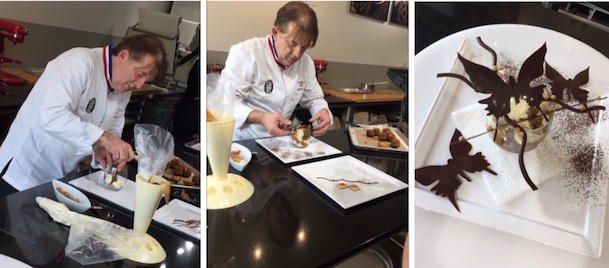 Chef Stéphane is just one of four artisans in the U.S. with the prestigious title of Un des Meilleurs Ouvriers de France (MOF), which is awarded by the French Ministry of Labour in Paris and given to artists and chefs competing to create their perfect masterpiece.
To learn more about the California Dream Eater and Costa Mesa being designated as a #DreamEats destination, see our blog about Costa Mesa's Amazing Aged Steaks.