Fall into a witch's spell. "Wicked," a lavish Broadway blockbuster smash that's collected billions in ticket sales comes to Segerstrom Center for the Arts Feb. 17- March 6, is a clever spin on the tale of "The Wizard of the Oz" from the witches' point of view.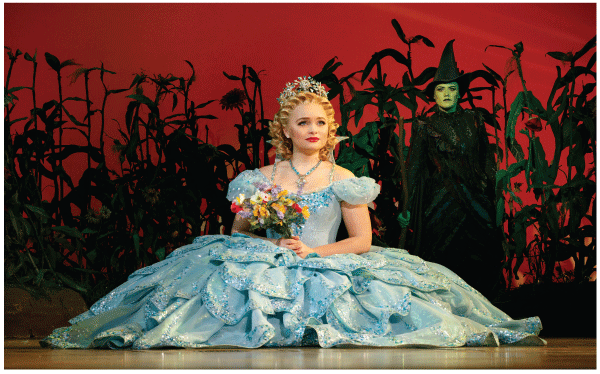 The show is washed in vivid color including the piercingly bright green makeup of the witch, a stark contrast to the black-and-white Kansas sequences in the original 1939 film. See the inverse journey down the yellow brick road before Dorothy ever landed in Oz.
It's based on the 1995 book by Gregory Maguire, who's conceived a vision of two witches, one the "wicked" Elphaba, the other the "good" Glinda.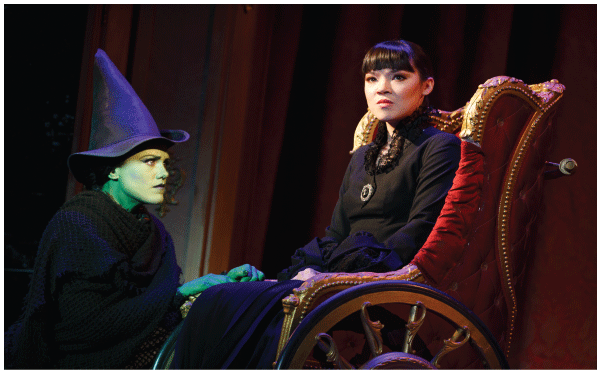 They meet as roommates at boarding school. Elphaba is an irritated introvert. Glinda, by comparison, is beautiful and well-liked. Both end up showing a kaleidoscope of colors than either one initially imagined, ending up becoming best friends. The convergence of the two characters shows what it means to be human, with all the flaws and positive attributes and how they eventually mesh together, in this musical spectacle about good and evil.
Come see why fans have become addicted to this show, spending wads of cash on repeat visits, helping to create scores of sell-out performances on a nightly basis.