A new play infused with humor and with contemplation of life's meaning, "Going to a Place Where You Already Are," premiers at the Tony Award®-winning South Coast Repertory March 6-27.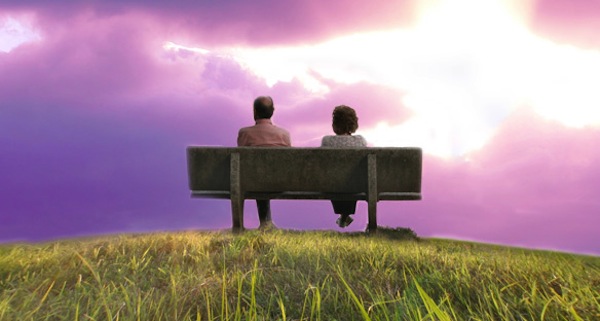 It's a love story that takes a look at the inner workings of what the meaning of life and afterlife is — a meditation on death, in other words, and whether or not heaven exists.
In fact, an elderly couple, whose characters — one named Joe, the other Roberta — contemplate the existence of heaven. Both agree there isn't one, although Roberta has begun to question such a belief at an age when the frequency of funerals leapfrogs that of weddings and at a time when mortality has emerged on the distant yet visible horizon.
Fortunately, their granddaughter, Ellie, doesn't ponder about the afterlife. She's deeply immersed into her own life and romance with a young man. It's a romance that parallels that of Joe and Roberta.
This play comes from writer Bekah Brunstetter, whose works include "The Oregon Trail," "Cutie and Bear," "Be A Good Little Widow" and "House of Home."
It's directed by Marc Masterson who's in his fifth season at the South Coast Repertory. His credits include "Death of a Salesman," "The Kite Runner" and "Zealot." He's produced more than 100 world premiers during his tenure at Actors Theatre in Louisville.
See this play that's thoughtful in storytelling and loaded with wit, examining the beginning and ending of life, as well as the meaning of love for the old and the young. You'll begin to ask some of the most challenging questions — what's the nature of faith and why do we believe what we believe in.