SOCIAL Costa Mesa is one of the hottest foodie spots in SoCal, a rustic American eatery with a modern twist. Calling themselves "new-American inspired," SOCIAL really focuses on fresh ingredients sourced locally in California by their inventive Executive Chef Brian Jenzer and Chef de Cuisine Daniel Chavez, not to mention mixologist David Valiante at the helm of SOCIAL's incredible craft cocktail list. One of SOCIAL's owners, Andrew Dorsey, invited us and a few other lucky guests to sample the new menu, and rolled us out about 3 hours later.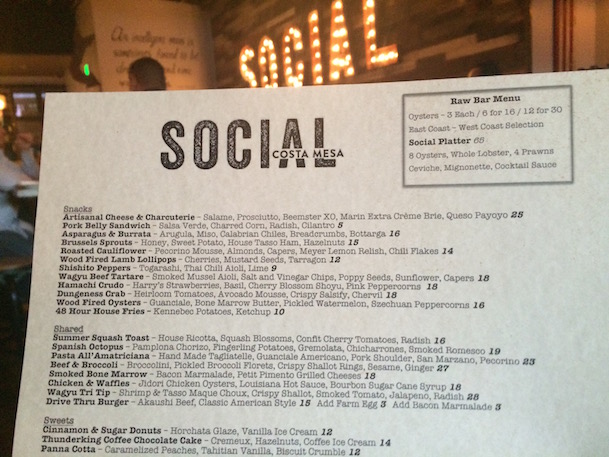 SOCIAL showed off their seafood chops first with the Social Platter, an incredible tray of dungeness crab, jumbo shrimp, spiny lobster and oysters with different mignonettes in pipettes so you could add to your liking. It was completely decadent! All the seafood was prepared perfectly.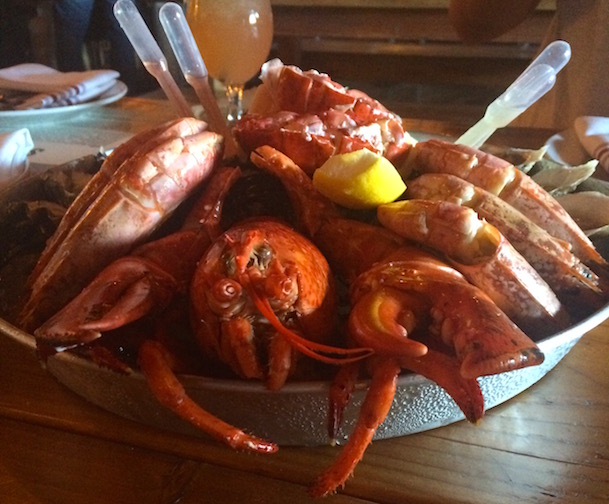 The courses kept on coming. One of our favorites was a summer squash toast. A rich made-from-scratch ricotta was spread on sourdough toast and topped with tempura squash blossoms, green and yellow squash, confit cherry tomatoes and radish. Colorful, beautiful and delicious eating, while the cheese was rich, it tasted light and fresh.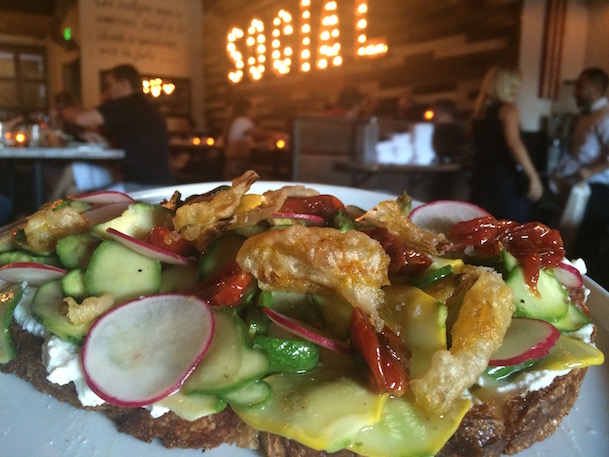 Along with each course we received cocktail tastings – a favorite was the Magic Carpet Ride, with vodka, jasmine-infused Dolin Blanc, grapefruit and sauvignon blanc. The drink was served in an elegant gold-rimmed goblet.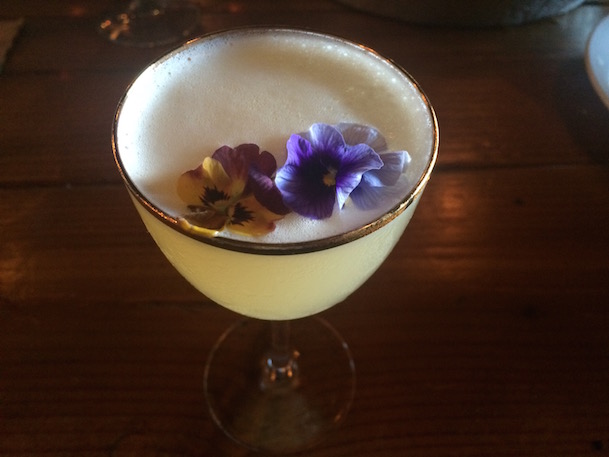 Another highlight was their grilled branzino, just spectacularly prepared and covered in fresh fruits and herbs. Everyone agreed it was the best sea bass they've ever had!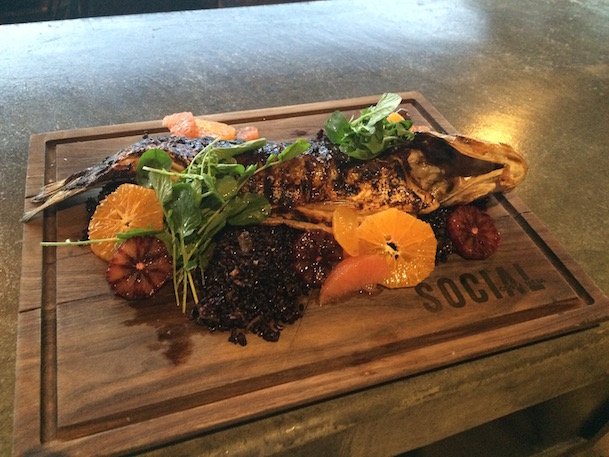 Dinner at SOCIAL was truly a treat and we thank the team for allowing us a taste to share with you! Here's some more pictures just to wet your whistle even more…and when you're ready, try the real thing at SOCIAL Costa Mesa, 512 W. 19th Street.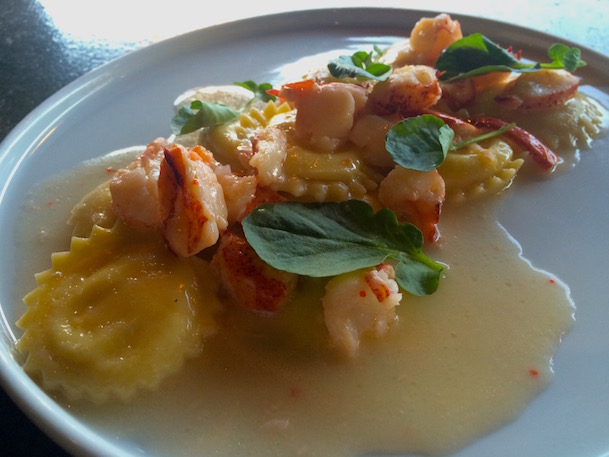 Ricotta ravioli with lobster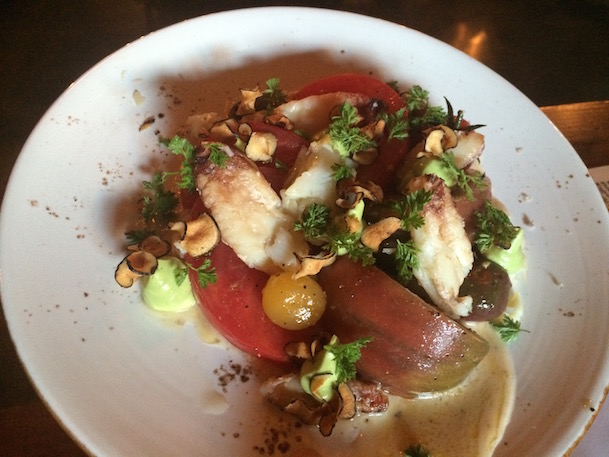 Dungeness crab with heirloom tomatoes and avocado mousse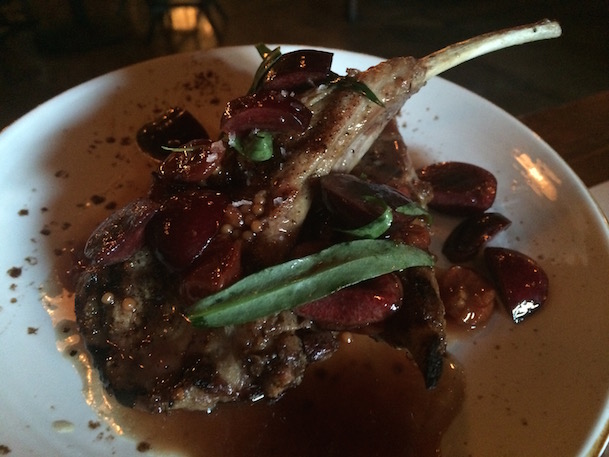 Lamb lollipops with cherries, mustard seed and tarragon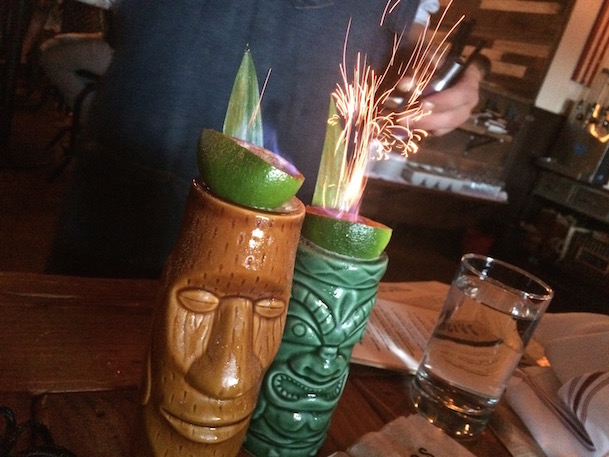 Tiki cocktails!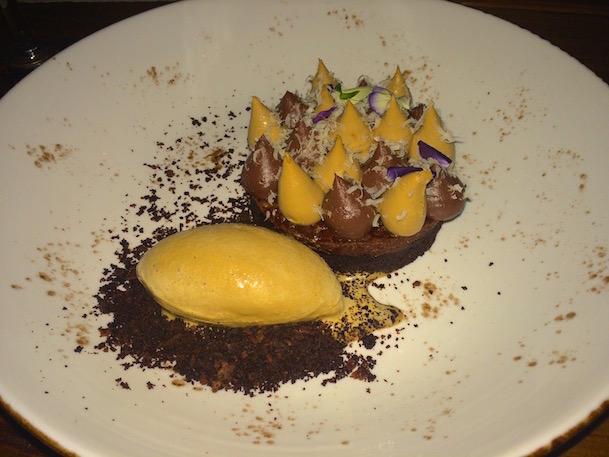 Thunderking Coffee Chocolate Cake – Cremeux, Hazelnuts, Coffee Ice Cream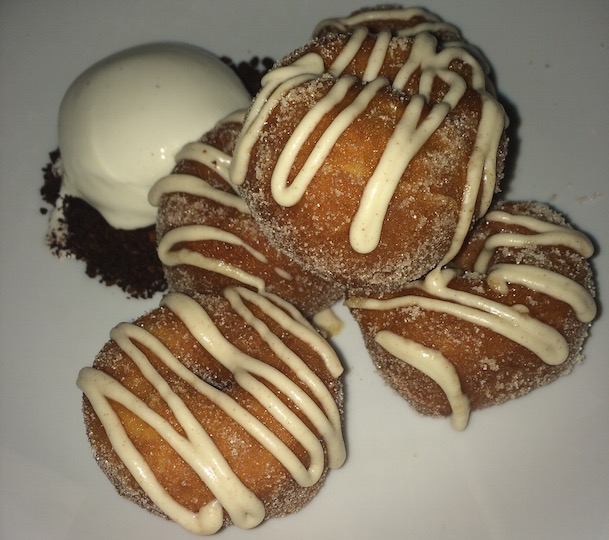 Cinnamon & sugar donuts with horchata glaze and vanilla ice cream