We're all enjoying the 2016 Summer Olympics, especially when cheering on our very own Costa Mesa-born April Ross in her quest for the gold in beach volleyball with fellow Californian Kerri Walsh-Jennings. Of course, we'd all loved to have visited Rio to watch the Olympic Games in person, but since we're here, we thought we'd come up with a few ideas so you can feel just like part of Team USA while visiting Costa Mesa!  (PC: Jack Gruber, USA Today)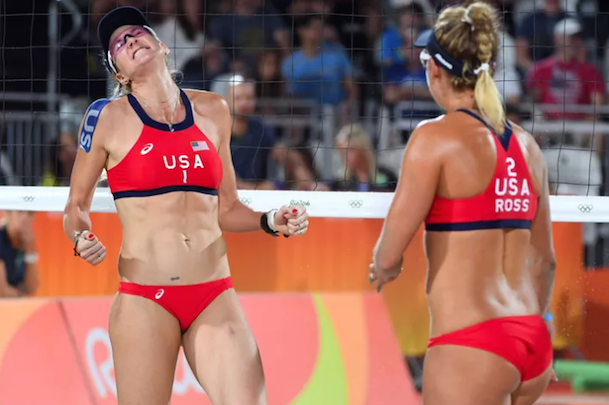 TRACK AND FIELD
Experienced fashionistas know that shopping isn't just a fun pastime, it's a sport. It's easy to feel like you're part of Team USA while whirling through the fashion at designer boutique shops at South Coast Plaza. That 200-meter dash will go by in the blink of an eye hitting stores like, Dior, Fendi and Gucci…or are you in it for the long haul? With over 250 stores to choose from including 4 major department stores, an all-day shopping experience at South Coast Plaza could definitely make you feel like you're training for the marathon.  And we're sure that when you're done, carrying all those bags out to your car will be all the weightlifting you need.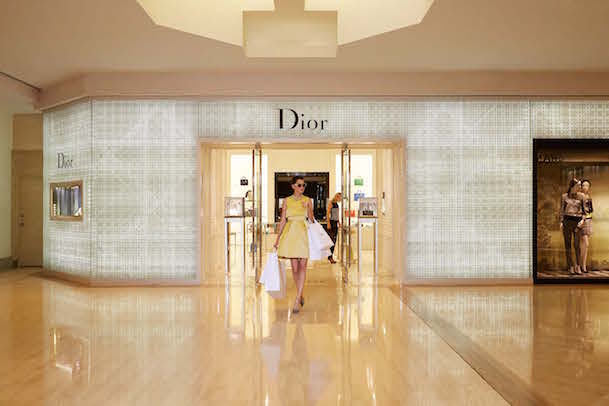 Another track and field sport is shot put…and Costa Mesa's got some great places to put down your favorite shot! Try the "Dragonball" artisanal shot at Mesa, with whiskey, cinnamon and vanilla bean. Or, enjoy "The Usual" at Wild Goose Tavern, a short pour including Buffalo Trace, Cynar, maraschino cherry and Meyer lemon. Just enjoy this sport in moderation!
SWIMMING
Costa Mesa hotels have the best pools to practice your backstroke, butterfly or breaststroke a la Michael Phelps. Go for the gold in the refreshing pool at the Costa Mesa Marriott, where you'll find inviting lounge chairs to relax after your tough workout.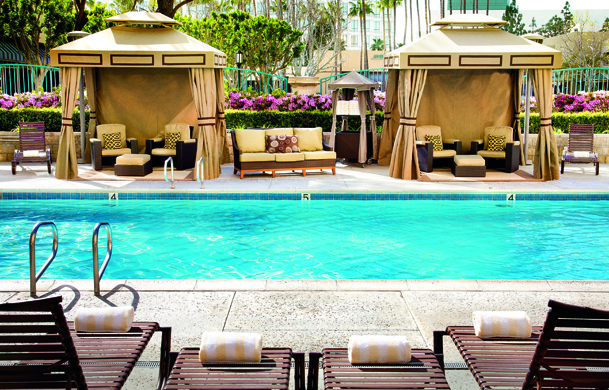 CYCLING
Practice your men's or women's time trial at Talbert Regional Park, a nature preserve on the border of Costa Mesa and Newport Beach. With over 80 acres of preserved natural California landscape and 5 different trails, your legs can pump those wheels all the way to sunset. Here's a Talbert Regional park trail map.
GYMNASTICS
No one could blame you for breaking into some rhythmic gymnastics while tumbling through the city looking at the amazing spectacles of public art. From the 75-foot tall metal sculpture Connector on the Arts Plaza to the stainless steel and granite sculpture Night Shift in Town Square Park, Costa Mesa is an artistic person's dream. Cartwheel your way to Segerstrom Center for the Arts, a nationally acclaimed performing arts venue that features top Broadway shows and legends of music and dance.
DIVING
And finally, grab a friend and complete your synchronized 3m springboard by diving right into Costa Mesa's amazing food scene. With incredible choices like Spanish tapas at Amar Santana's Vaca, to French cuisine at OC's best French bistro Marché Moderne, we'll leave you wanting more. After all this Olympic training, you deserve to dive into a prime, dry-aged steak at the incomparable Mastro's Steakhouse!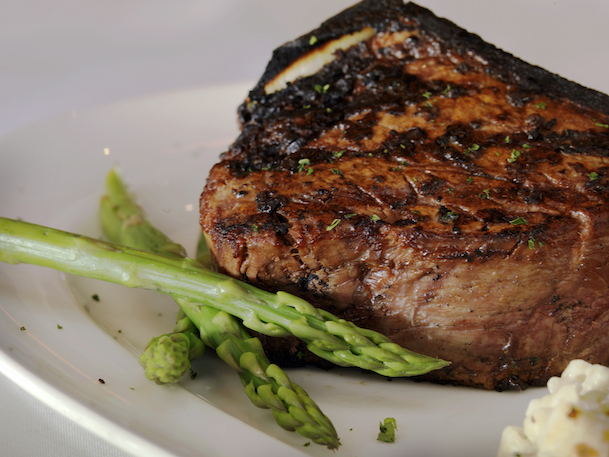 Go Team USA!!