Happy St. Patrick's Day! While the history of March 17 is mostly forgotten, in today's day and age it's known as a night to go out with friends and enjoy some green beer and maybe even wear a bowler hat. You don't need the luck of the Irish to find a great spot for happy hour, drinks or St. Patrick's Day fun in Costa Mesa – that's what we're here for!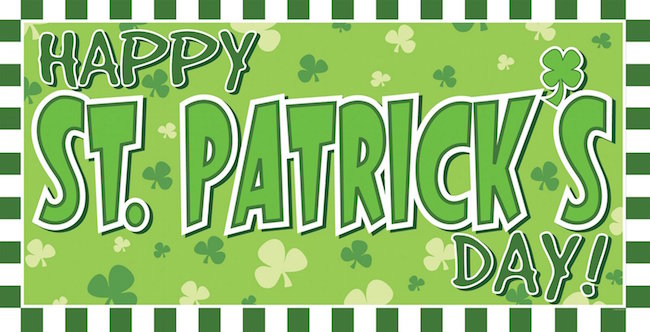 1. The Harp Inn
The Harp Inn is a pub on the westside of Costa Mesa. Calling themselves "The Most Authentic Irish Pub in Orange County," St. Patrick's Day at the Harp offers live music starting at 6 p.m. by Trooper Thorn and Swagger. Grab a bite of authentic Irish grub as you choose from bangers and mash, corned beef and cabbage, shepherd's pie or a traditional Irish breakfast served all day. The Harp Inn is at 130 E. 17th Street and is open until 2 a.m.
2. Durty Nelly's
A well-loved Costa Mesa karaoke spot, Durty Nelly's is at 2915 Redhill Avenue. Enjoy a Guinness, Smithwicks Ale, Harps Lager or a Boddingtons Pale Pub Ale. Happy hour food specials every day from 4 p.m. until the kitchen closes. $4 and $6 plates, appetizers and smaller portions of some of their favorite Irish dishes. Happy hour drink specials, Monday to Thursday, 4 p.m. to 7 p.m. $4.50 20oz drafts, $4.50 house wines.
3. Skosh Monahan's
Skosh's is a local hangout offering multiple sports channels, famous steaks and Irish spirits. It's time to get your Irish up at Skosh's for St. Patrick's Day, with Hugh Lehane performing and a 2 Gingers Irish whiskey special from 9 to 11. For dinner, they'll be serving selections like Irish bacon and potato soup, Guinness bratwurst, lamb stew and Irish coddle with champ. Skosh Monahan's is open until 2 a.m. at 2000 Newport Boulevard.
4. Patrick's Pub
Sometimes St. Patrick's fun can be just hitting the local "dive bar," and Patrick's fits the bill. With 3 pool tables and friendly service, you'll also find a jukebox, pool tables, foosball, shuffleboard, and darts. Patrick's pub serves beer on tap on St. Patrick's Day, with happy hour specials. Open until 2 a.m. at 2645 Harbor Boulevard.
Whatever you decide to do, have a fun and SAFE St. Patrick's Day night!