The Off Center Festival  – fresh works for adventurous audiences – brings an incredible array of innovative performing artists to the stage at Segerstrom Center for the Arts in Costa Mesa.  The third annual Off Center Festival continues to be a showcase of creative talent with fresh works from up-and-coming artists and established performers alike.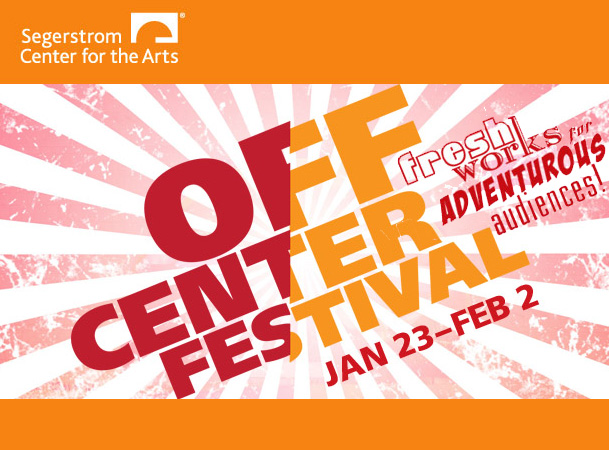 The collection of immensely talented and creative contemporary artists and performance companies at Off Center take over SCFTA from January 23 – February 2, 2014.  With single ticket prices starting at just $15, it's a rare opportunity to experience the world-class facilities at Segerstrom Center for the Arts for such a low price.  Off Center has everything from musical acts to stand-up comedy to interpretive single-mic monologues.  See the complete Off Center 2014 schedule here and read about all of the acts and other Off Center activities.
The party begins on the Arts Plaza with P.O.P. – the Party on the Plaza with a special performance by Culture Clash and musical guests Little Willie G. and La Santa Cecilia from 6-8 pm on Friday, January 24.  P.O.P. is a community event and attendance is free.  Along with the performances, there will also be several of the top-rated Orange County food trucks serving delectable fare beginning at 5 pm.  There will also be food trucks at the Arts Plaza from 7-11 pm on January 25-26 and January 31–February 1, so come hungry!
Sekou Sundiata's Blessing the Boats is the opening act for Off Center 2014 with a show on Thursday, January 23 at 8 pm.  Blessing the Boats is a reimagined work of Sundiata's emotional battle with kidney failure.  His story of hope and triumph is told through spoken word, music and projected visuals.  There will be shows on consecutive nights, all in Founders Hall at 8 pm. Tickets for the shows can be purchased on the Segerstrom Center for the Arts website or Facebook page.
Friday, January 24 features the aforementioned Party on the Plaza as well as Helen and Edgar – Edgar Oliver's self-told account of his childhood spent in a decaying Savannah, Georgia mansion with an eccentric artist mother.  Oliver is a legendary performer within the Downtown New York City theater scene and  will perform three shows, at at 7:30 pm on Friday, Saturday and Sunday.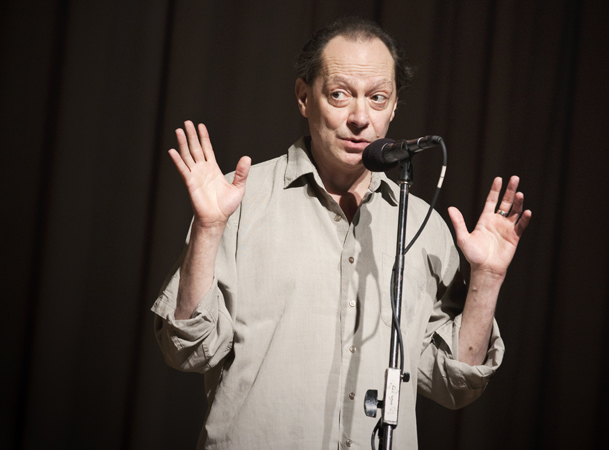 The prince and princess of Berlin's indie-rock scene, Die Roten Punkte, will perform their electrifying show "Super Musician" in the Samueli Theater on Friday and Saturday night at 8:30 pm.  A hybrid mash-up of the B52s, Kraftwerk and the Ramones, Die Roten Punkte weave high-energy rock with comedy in their live stage show.  Get tickets to catch them at Off Center before they release their feature film in 2014.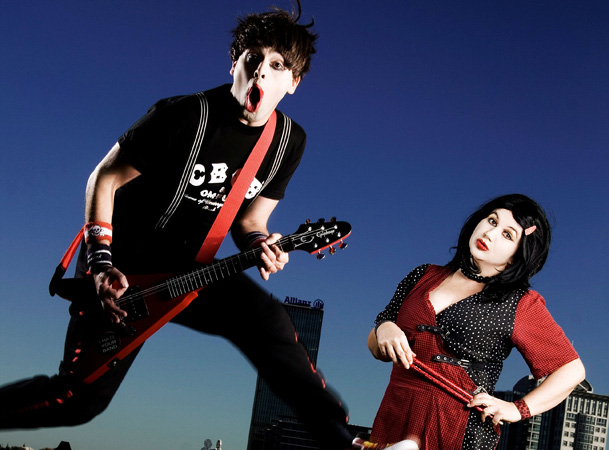 The Off Center Festival resumes on Wednesday, January 29 with a performance of LA Party by the acclaimed Phil Soltanoff.  Watch as theater and video collide to tell the story of fanatical vegan who falls off the wagon one night.  There will be three performances of LA Party on Wednesday, Thursday and Friday with each performance starting at 7:30 pm.
Culture Clash is the nation's most prominent Chicano-Latino performance troupe.  They will premiere their brand new show, "Keep Culture and Clash On" at Off Center on Thursday, January 30 at 8 pm.  Culture Clash will also perform three other shows, each beginning at 8 pm on Friday, Saturday and Sunday.  For over 30 years, Richard Montoya, Ric Salinas and Herbert Siguenza have been entertaining audiences with their unique brand of social commentary and satire.  This is one show you may want to leave the kids at home for!
Rinde Eckert, a true performance art master and language virtuoso has been dazzling audiences and pushing the boundaries of recognized theatrical form since the early '80s.  In his latest work, "Becoming…Unusual: The Education of an Eclectic," Eckert takes audiences through an anthology of characters with song, monologues, lecture and video.  He will perform shows at 8:30 pm on Friday, January 31 and Saturday, February 1 in the Samueli Theater.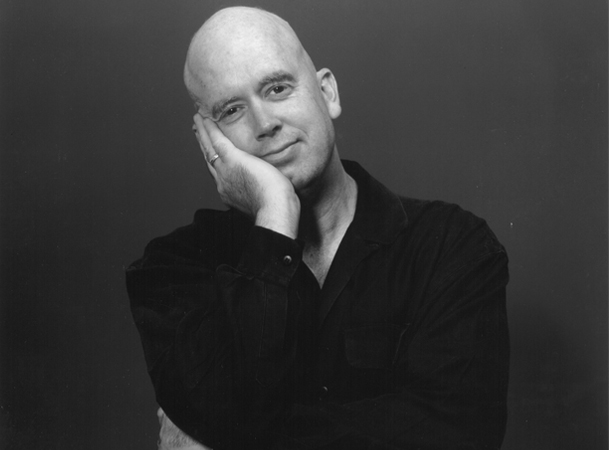 Jazz impresario Gilbert Castellanos performs with his New Latin Jazz Quartet at 9:30 pm in Founders Hall on Saturday, February 1.  Castellanos combines numerous musical influences like classical jazz and bop to create a sound that has inspired countless musicians since the '90s.   See this incredible trumpeter during his one-night-only performance at Off Center 2014.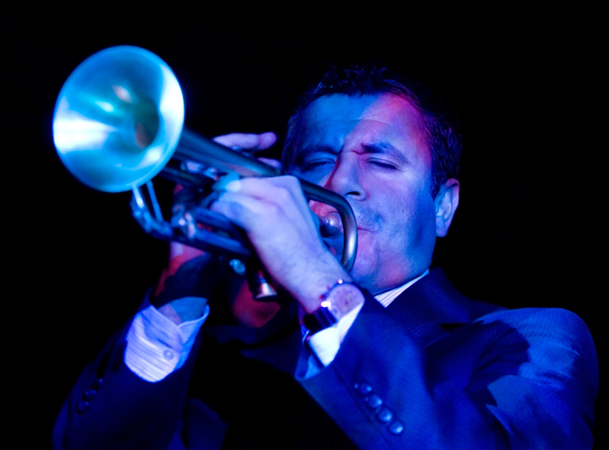 If you're attending any of the shows during Off Center Festival 2014, you are guaranteed to be entertained.  The festival was created to bring non-mainstream, underground performing artists to the forefront.  Guests have the unique opportunity to meet with the artists after the shows and are encouraged to mix and mingle at the Off Center Lounge in Leatherby's Café Rouge following each performance.  Be sure to post your Instagram photos and tweets with the hashtag #OffCenter so we can see all of the photos!  We'll see you at Segerstrom Center for the Arts all week long!