For 30 years, Culture Clash has been entertaining and educating audiences with a unique brand of comedy and social commentary.  With an arsenal of comedic sketches, full-length plays and screenplays, the performance troupe of Richard Montoya, Ric Salinas and Herbert Siguenza have used satire as an incredibly effective teaching tool.
Culture Clash performed in Founders Hall during the 2014 Off Center Festival at Segerstrom Center for the Arts in Costa Mesa.  Through a myriad of characters, the trio had the audience laughing for the entirety of their 90-minute show.
The group was founded on May 5, 1984 in San Francisco's Mission District.  Since that time, the trio has become the most prominent Chicano/Latino performance troupe in the country.  Along with all of the performances Culture Clash has done, they have also guest lectured at some of the nation's top universities.  There was even an entire course dedicated to the group at UCLA.
Their short films, videos, exhibits and other works have also been featured in The Smithsonian, The Whitney Museum of American Art, Sundance Film Festival, The Los Angeles Film Festival and more.  Culture Clash has received numerous awards over the years and continues to enlighten people with their performances.
Culture Clash may be a Chicano/Latino performance troupe, but that doesn't mean that their sole focus is on Chicano/Latino culture.  All different types of places, people and things are subject matter.  From religion and race to family structures and the concept of what it means to be an American – no topic is taboo.  Want to know more about transgender surgery? Culture Clash can help you out with that.  Ever wonder how people from other countries perceive American culture? They can shed some light on that topic too.  Whether you are from the United States or abroad, you'll be able to relate to the scenarios that Culture Clash portrays.  Usually, the funniest moments are those when Culture Clash is making fun of someone that reminds you of yourself or people close to you!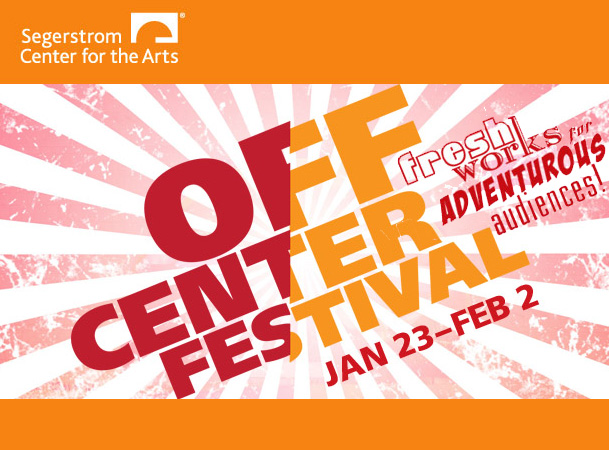 During the show at Segerstrom Center for the Arts, Culture Clash used video, song, sketch comedy and dance to talk about sensitive topics using laughter as a lubricant, which took the tension out of some subject matter that may offend.
Overall, the performance was ultimately unique, informative and fun.  It was fascinating to see the way Culture Clash was able to make jokes about things that aren't normally funny to a wide audience, and how that changed audience members' perspectives.  Culture Clash also highlighted exactly what Off Center is about – that performance art is so much more than just entertainment – it's educational and enlightening.  Culture Clash is definitely not a traditional type of performing troupe, but then, Off Center isn't a typical arts festival.
For more events in the City of the Arts, Costa Mesa, visit the Travel Costa Mesa calendar and follow us on Twitter and Facebook.