Each September marks the return of the Festival of Children at South Coast Plaza in Costa Mesa.  The festival was founded in 2002 with the goal to improve the lives of children by strengthening charities that serve them.
From September 7-29, South Coast Plaza will showcase over 75 charities with over 100 shows, activities and events.  The Festival of Children at South Coast Plaza has been a celebrated event for 12 years.  For the complete event schedule of all activities, appearances and performances, click here.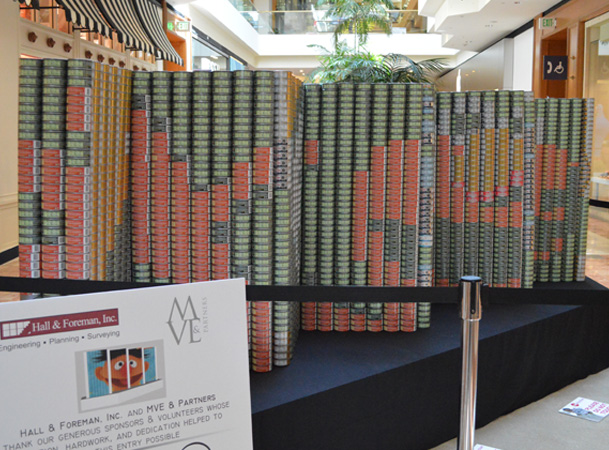 Each year, the Festival of Children Foundation spends 100% of the money raised to support the programs and services that enrich children's lives.  This is made possible by volunteer efforts, donations and contributions from individuals and organizations.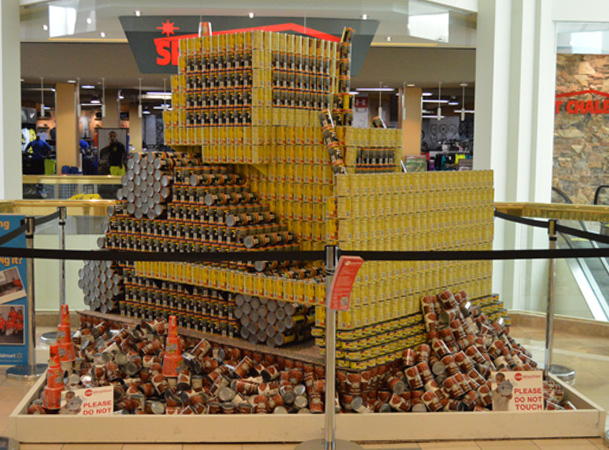 If you're interested in volunteering, contact Tanya Stephen via email at tstephens@festivalofchildren.org.  For any other questions, call 877.492.KIDS.
One of the charities that participates in the Festival of Children is Canstruction.  Canstruction Orange County helps feed hungry people and brings awareness to hunger issues through the creation of large sculptures made entirely of canned food.  The giant can structures, 17 in all, will be on display throughout South Coast Plaza until September 29.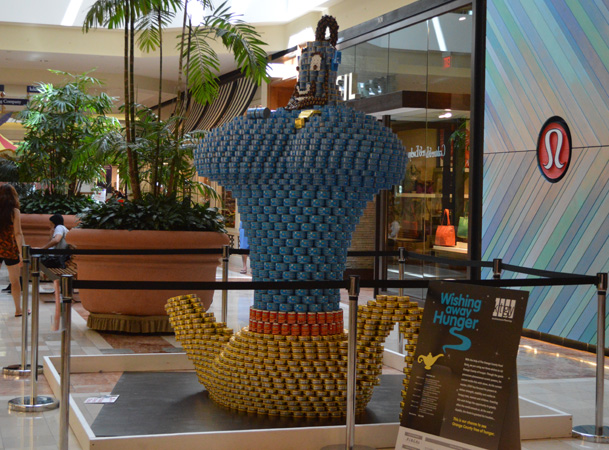 The canned food creations aren't just an impressive visual that help raise awareness, there is a competition where categories like best use of labels, structural integrity and best meal will be judged.  There will also be an award given to the jurors favorite at the annual fundraising awards gala.  Be sure to visit South Coast Plaza to see the creations, then go to CanstructionOC.org to vote for your favorite.
Each of the structures is a self-sustained, free-standing design created by different teams.  There are no foundations or support systems, each creation is meticulously designed and assembled, with nothing but gravity holding it in place.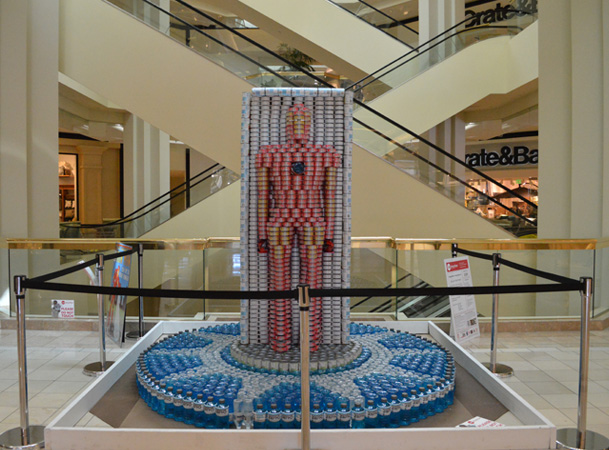 At the end of the Festival of Children at South Coast Plaza, all of the canned food used to create the sculptures, about 64,000 cans in total, will be donated to the Orange County Food Bank.
For more information about the Festival of Children at South Coast Plaza, visit the website or follow them on Twitter and Facebook.  Don't forget to check the Travel Costa Mesa calendar for other great events in the City of the Arts.