Noguchi Garden in Costa Mesa was the scene for PigOut 2.0 – a celebration of all things pork.  A collection of Orange County's most talented chefs and mixologists from top dining destinations were present to create delicious pork dishes and crafted cocktails.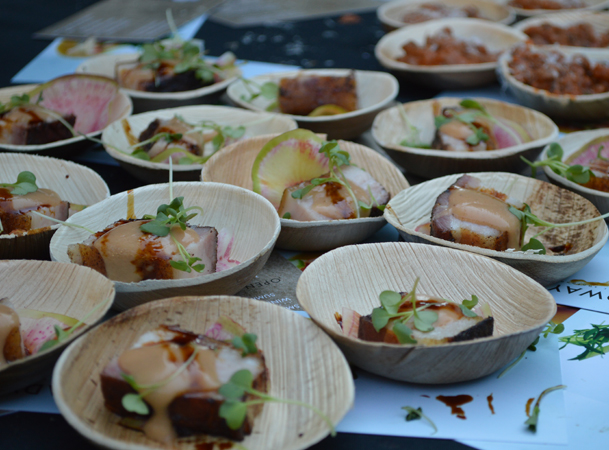 Costa Mesa has grown to be the leader in Orange County cuisine and was well represented yesterday by Taco Asylum, Arc, Pie Society and The Cheese Shop.   Along with the tasty bites and piquant refreshments were silent auction items, live music and other raffles prizes.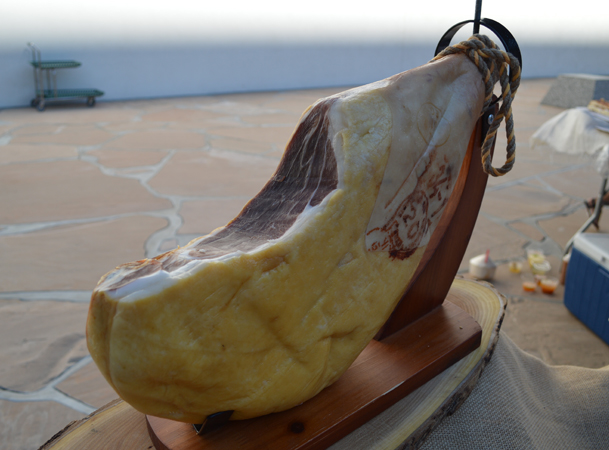 Proceeds from the silent auction and ticket sales from the event went to Inspire Artistic Minds.  The mission for IAM is to "strengthen the culture of the local community" to inspire passionate, talented and driven people in the areas of hospitality and culinary arts, visual arts and performing arts.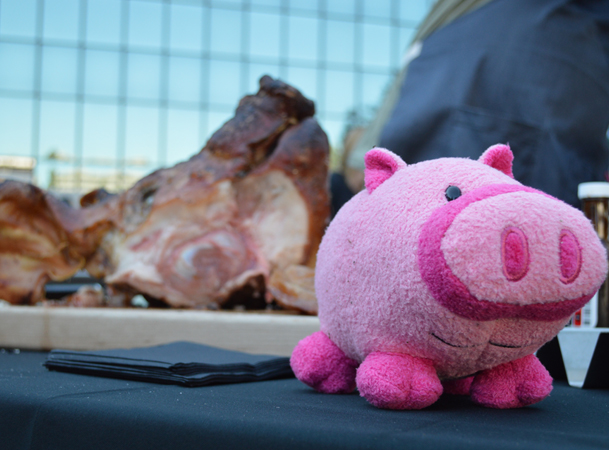 The amount of great dishes at PigOut was certain to inspire any food lover and the range of pork dishes was pretty incredible.  From ribs to prosciutto and pretty much everything in between, practically every part of the pig was used to create a dish.  One even incorporated the pig's blood while another served pork cheek sliders.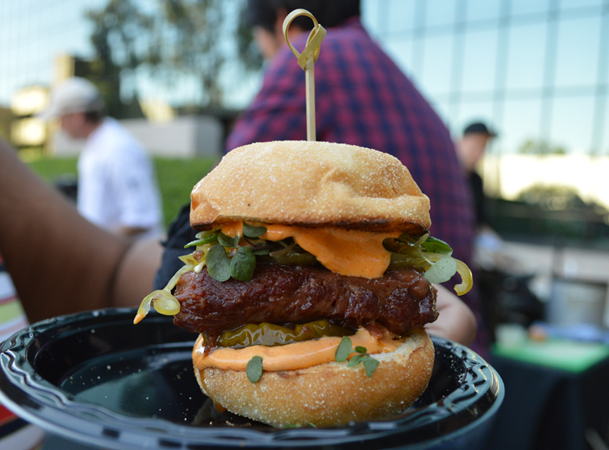 As the event name would imply, the pig was certainly to star of the show, but with the collection of incredible bartenders, the cocktails weren't to be outdone.  Like the pork dishes, the variety of cocktails was impressive.  Whether you like sweet or spicy, shaken or stirred, or just straight from the bottle, there was a drink for you.  Melissa's Produce served coconut milk straight from the source to those who desired a beverage sans-alcohol.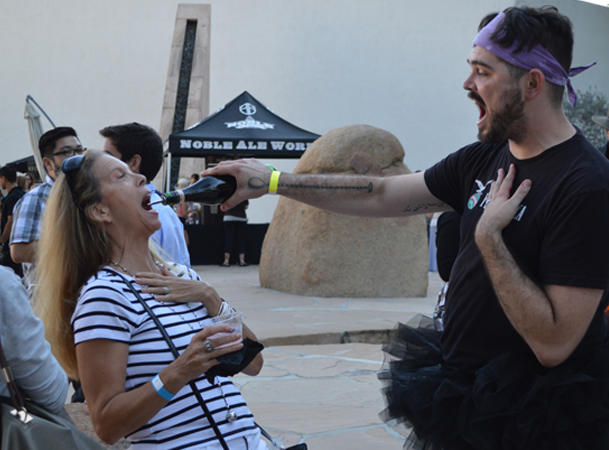 PigOut was put on for a good cause and food lovers arrived in droves to sample the award-winning fare.  By the time the event was winding down, everyone seemed to be full of good food and a little tipsy from the sumptuous cocktails.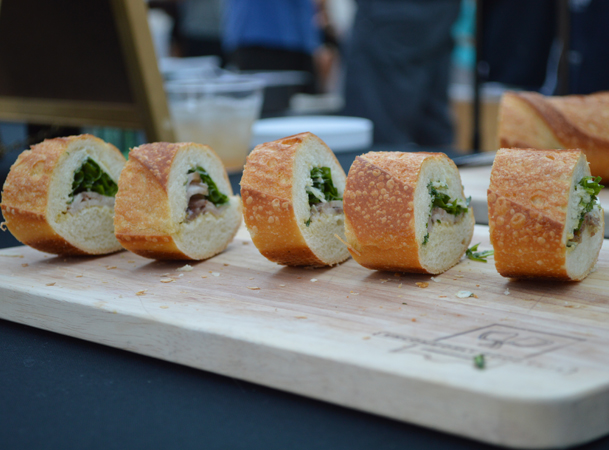 For more information on events like PigOut, visit the 100eats website and be sure to check the Travel Costa Mesa calendar for more fun things to do in the City of the Arts.