Japanese culture, food, drinks and more were on display at the OC Fair and Event Center this weekend for the 2013 OC Japan Fair.  The two-day event featured over 20 sake breweries, dozens of restaurants including several ramen shops from Japan, vendors, attractions and staged events.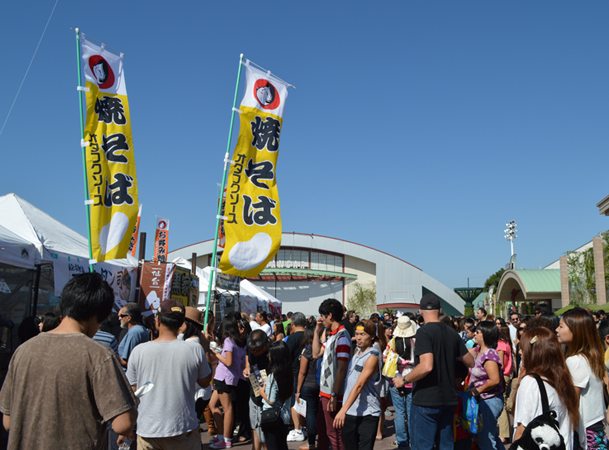 The OC Japan Fair was founded in 2009 by a group of Japanese businessmen living and working in Orange County.  The fair was created to bring Japanese businesses and groups together to celebrate all things Japan.  Through the help of volunteers, the OC Japan Fair showcased Japanese food and culture to residents of Orange County.  The inaugural event attracted over 10,000 guests and has been going strong ever since.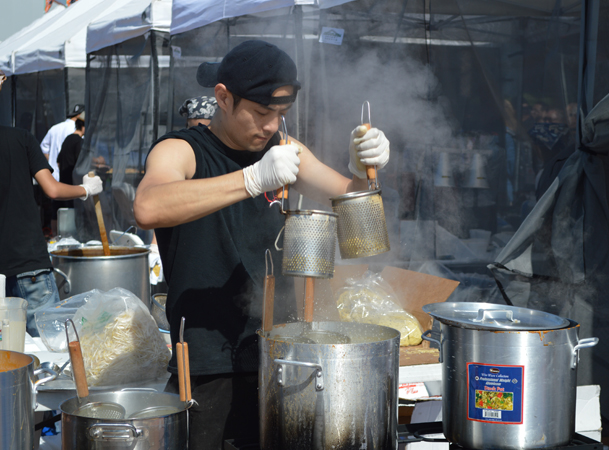 This year the OC Promenade at the OC Fair and Event Center was bustling as guests shopped for hard-to-find goods and sampled different products.  Vendors sold items like small toys to packaged foods and everything in between.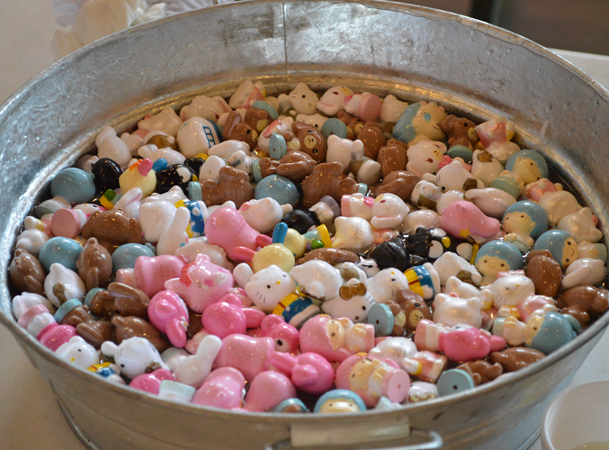 While the staged entertainment and Hello Kitty themed bounce house were popular, it was clear that the star of the show was the food and drink options.  Everyone who attended the fair lined up to taste some favorite Japanese culinary creations.  A variety of food was available, from traditional ramen and udon to grilled octopus and Japanese pancakes as well as several sweet desserts.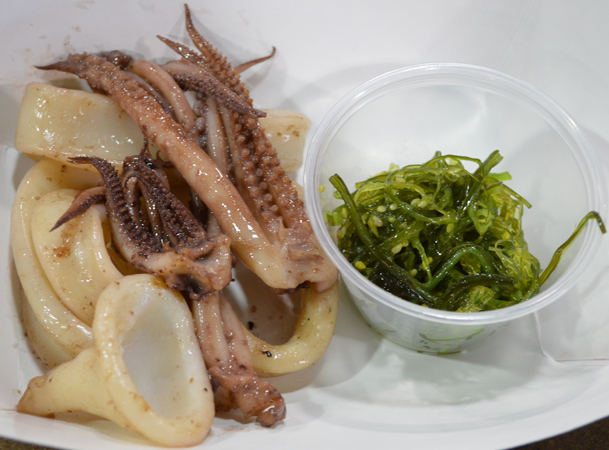 Of course, where there is food, there are drinks, and any sake lover would be overjoyed by the sheer abundance of the beverage available to taste.  Kegs of Asahi beer flowed and bottles of the lesser known Orion beer quenched the thirst of any parched Japan Fair patron.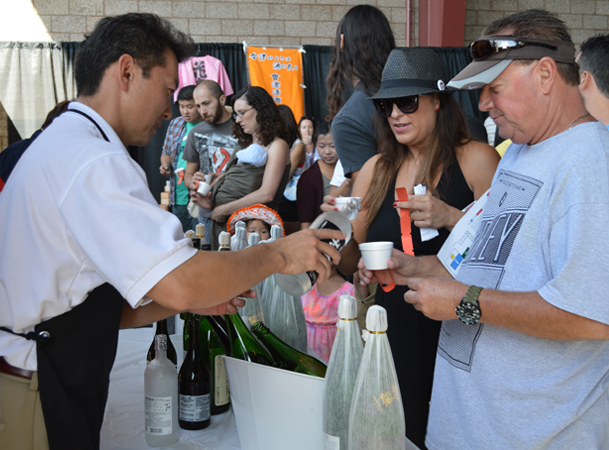 Some of the food lines were long, but it was all worth the wait.  After sampling ramen, udon, octopus, squid and seaweed salad, it was time for dessert.  It was a hot day, so ice cream seamed like the natural choice.  We tried the green tea ice cream with red beans, roll cake and mochi.  We weren't disappointed because each dessert was delicious!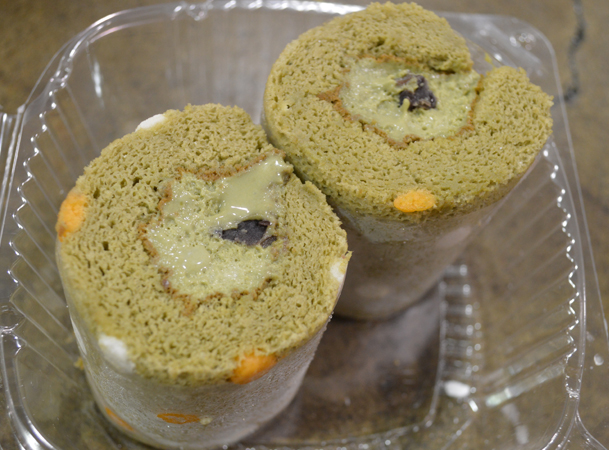 After a few beers, some sake and a ton of food, it was time to say sayonara to the OC Japan Fair.  We'll be looking forward to next year's event with empty stomachs!  For more information about the OC Japan Fair, visit their Facebook page.  For other events in Costa Mesa, follow us on Twitter and check the Travel Costa Mesa calendar.