Fluff Ice, which opened in the Marquee Costa Mesa center over the weekend, is a unique ice treat that has a soft texture, light taste and big flavor.  Don't confuse Fluff Ice with frozen yogurt, and it certainly isn't your typical shaved ice.  It's light, airy and bursting with flavor.   The specialty Fluff Ice offers familiar flavors in a fusion of Asian and non-Asian elements that create the one-of-a-kind dessert.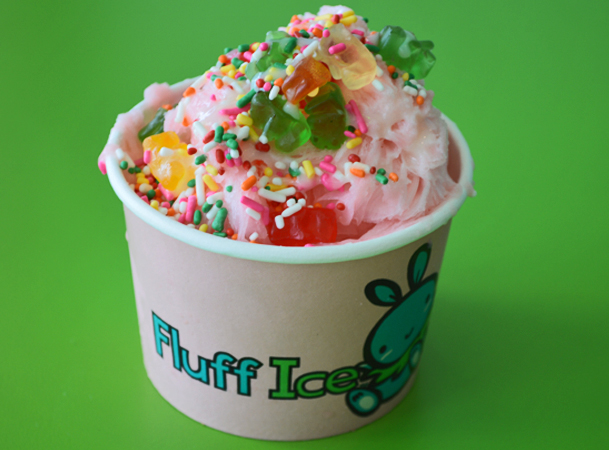 This weekend featured the grand opening celebration of Fluff Ice in Costa Mesa.  The new location is the first in Orange County, and to commemorate the event, the first 100 people received a free Fluff Ice.  After the first 100 people, guests were able to get a special buy one get one free deal from 12-5pm.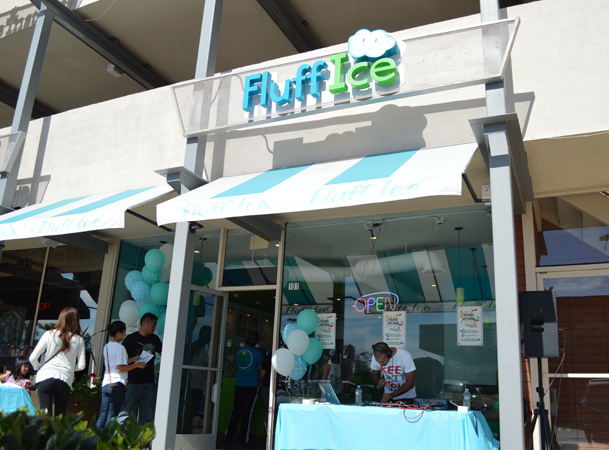 There are two options for Fluff Ice: build your own or choose from an existing combination of flavors and toppings.  I decided to try both, so I built one with green tea fluff  and added yogurt chips and chocolate syrup.  The first bite was interesting, the texture was like frozen cotton candy and very light.  Unlike other shaved ice I've had in the past, the fluff was flavorful, but not overly sugary or syrupy.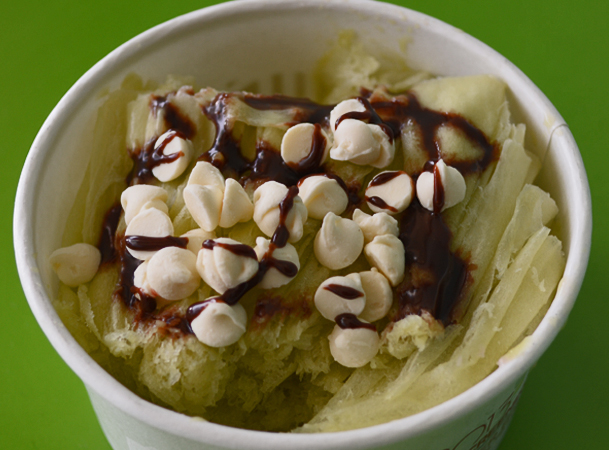 My second fluff was the Candy Factory, a combination of strawberry fluff, condensed milk, rainbow sprinkles and gummy bears.  The condensed milk added a sweet, creamy texture that made the fluff taste almost like frozen cotton candy.  The Candy Factory tasted as good as it looked.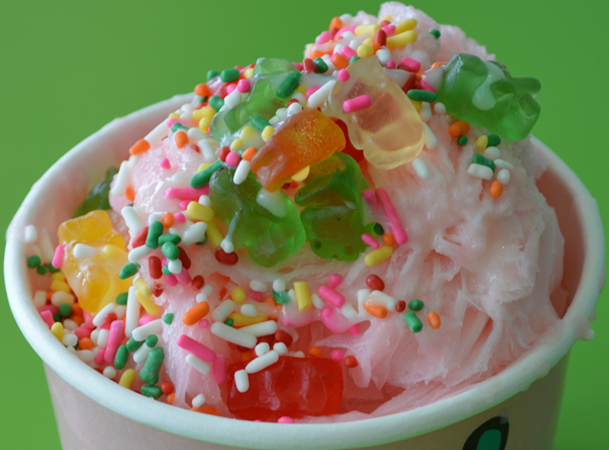 I will definitely be going back to Fluff Ice.  It's a perfect treat that is light, tasty and different.  Along with the fluff, Fluff Ice also has a variety of tea, boba and frosted milk. See the compete Fluff Ice menu here.  Don't forget to visit the Fluff Ice website and follow them on Facebook and Twitter for more updates.