When it's time for tea, there is only one place to go in Costa Mesa – Seventh Tea Bar at the OC Mix.  For me, tea time was this morning, so I decided to indulge in the offerings from the acclaimed tea bar from during Costa Mesa Restaurant Week.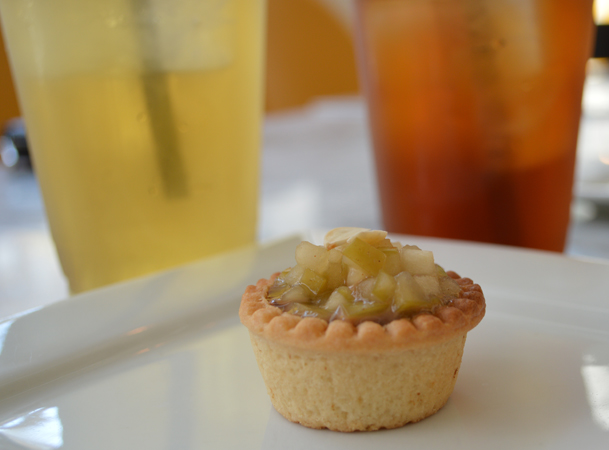 Today is the last day of CMRW, and since I've had burgers, steaks, sushi, pizza and sweets, I thought that a light, liquid refreshment was in order.  Seventh Tea Bar takes its name from the Chinese belief that tea is the seventh of the seven necessities in life.  While I do liken myself to be a tea lover, I've never felt it to be a necessity, but after my experience at Seventh Tea Bar, I might have to reconsider what I define as necessary.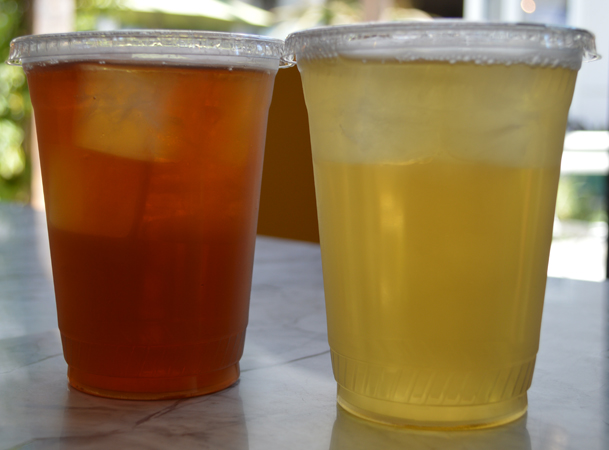 The Costa Mesa Restaurant Week offer is a "tea and a nosh pairing" which highlighted the Seventh Tea Bar tea service that is designed to enhance the natural flavors of the tea through food pairings.
Guests who choose the CMRW special pick out one loose leaf tea to drink hot or cold.  The knowledgeable staff at Seventh Tea Bar then choose one sweet or savory spread, sandwich and pastry that perfectly pairs with your tea selection.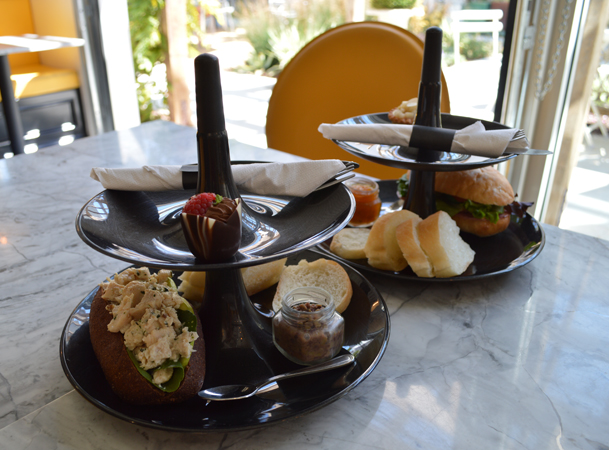 We were helped by John who was extremely helpful and knowledgeable about all of the teas and even invited us to sample a few different selections before making a final decision.
We chose two different teas.  The first was Ti Guan Yin which is a Thai Oolong tea.  The Ti Guan Yin was light, crisp, fresh and fruity.  It was an excellent tea  for a hot day like today.  Those who normally put sugar in their tea won't find the need for any additives as the flavor of the Ti Guan Yin is perfect as is.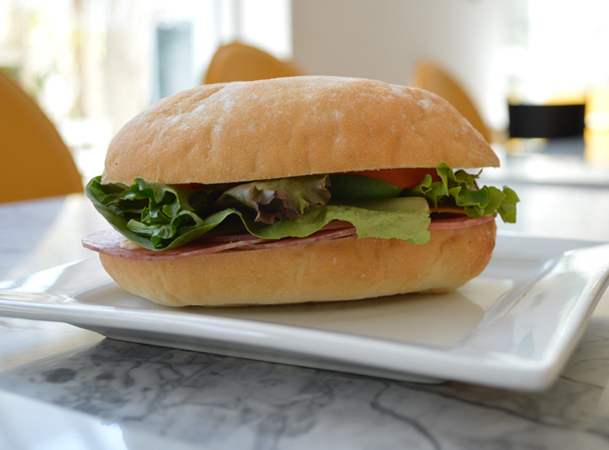 The Ti Guan Yin came with an orange rosemary marmalade, apple tart and a "macho man" sandwich made of salami, cheddar, greens, tomato and mustard aioli on a roll.  It was tasty and fresh, and like Seventh Tea Bar promises, it went perfectly with the tea.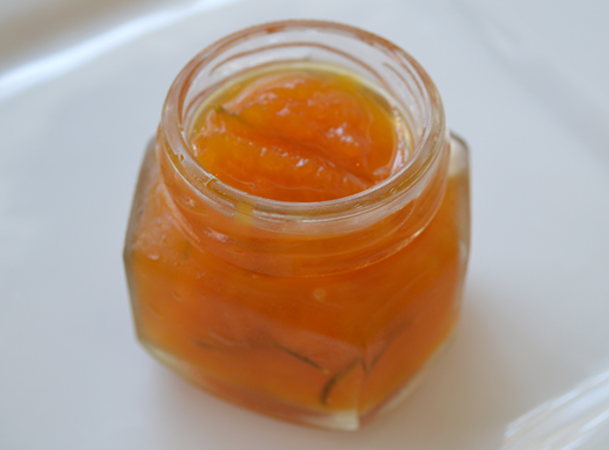 Our second beverage was the Cascara, which, upon a bit of education from Seventh Tea Bar employee John, was technically not a tea.  The Cascara is made from the discarded parts of the coffee cherry.  The bean of the coffee cherry is used to produce coffee and all of the other bits are used to brew the cascara.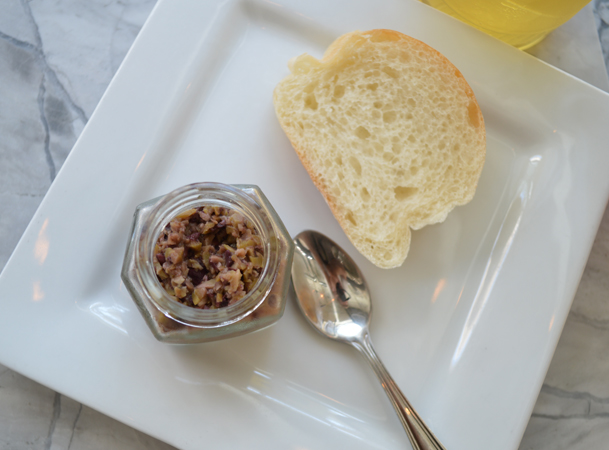 The Cascara was paired with an olive tapenade, a chocolate-raspberry mousse inside of a chocolate shell and a chicken salad sandwich on a bed of greens and sliced apple served on a squaw roll.  The taste was sweet with a hint of cherry and surprisingly refreshing.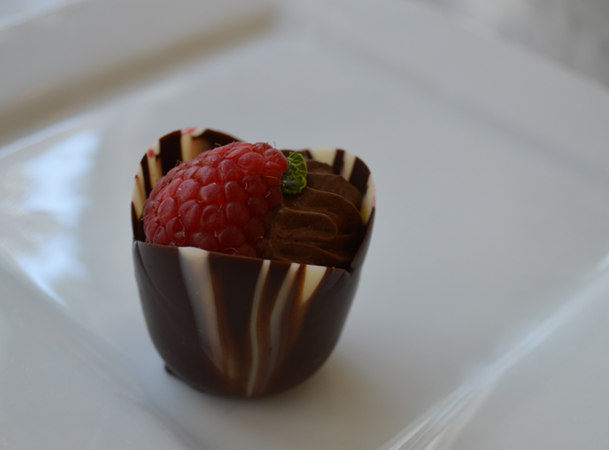 All of the desserts, sandwiches and spreads are made in house.  Overall, the tea service at Seventh Tea Bar was an excellent experience.  I learned about different types of tea and ate some delicious food.  The combination of service and tasty bites means that I will certainly be back.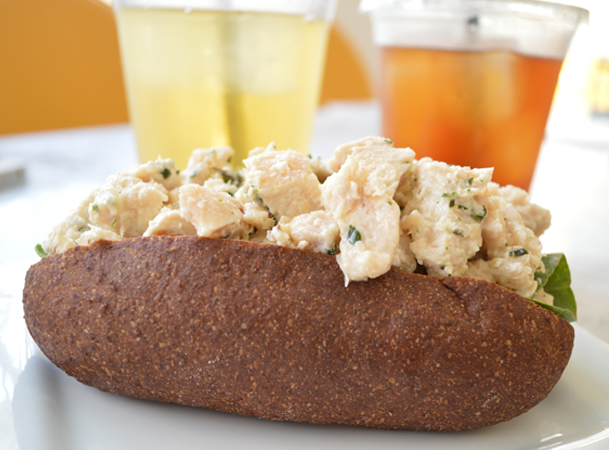 Costa Mesa Restaurant Week ends today, so be sure to make your dinner plans to take advantage of the great dining deals.  See the complete restaurant list here.