Each Tuesday evening  in July means a night of free live music, gourmet food trucks, a wine and beer garden and more at Fairview Park for the City of Costa Mesa Concerts in the Park.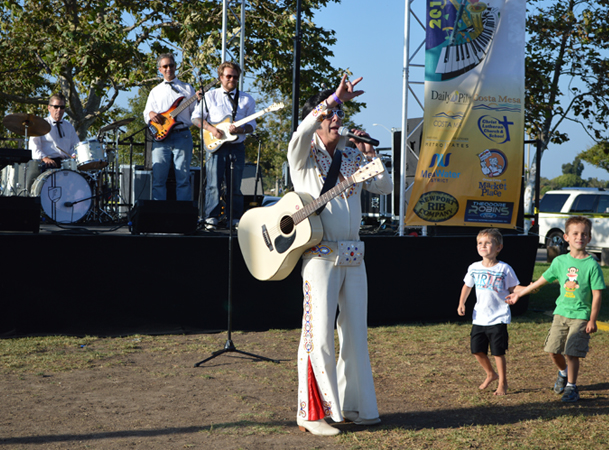 From 5:30 – 7:45 pm, Fairview Park is abuzz with activities and summer fun.  A night out in the park is a great way to enjoy the warm summer weather, and as an added bonus, the entertainment is free.  The music starts at 6:15 pm, but be sure to arrive a little early to get a good seat!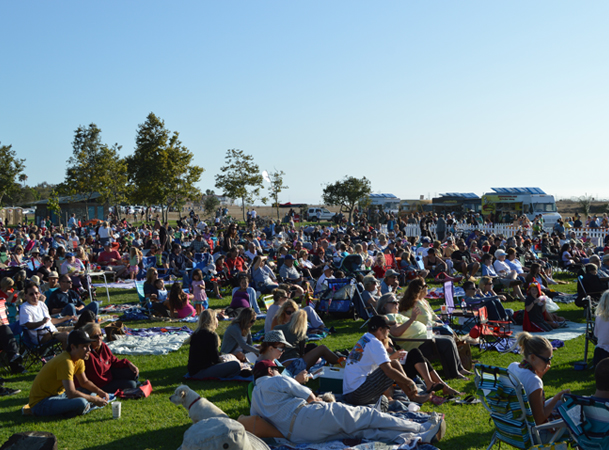 The Concerts in the Park series concludes next Tuesday, July 30 with a special Costa Mesa 60th Anniversary Concert featuring Rod Piazza & the Mighty Flyers playing their brand of "swingy blues."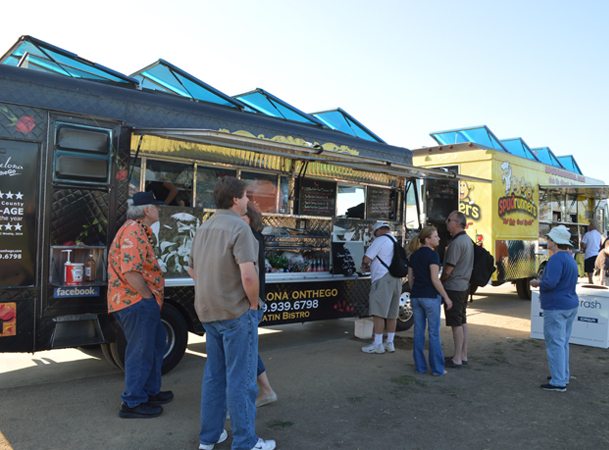 Last night's concert featured Kirk Wall  in a tribute to Elvis as her performed some of the King of Rock 'n' Roll's greatest hits.  With the one-piece suit, white leather boots, pompador hair and sunglasses, Wall certainly looked the part.  His tribute to Elvis has all the hip-shaking, gyrating and snarled lips that prompted the original's meteoric rise to musical lore.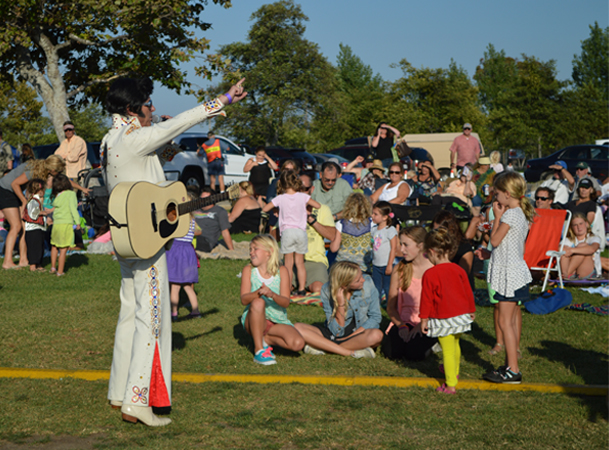 Wall is well known in Orange County as great live entertainer. He performs every other week at the Continental Room in Downtown Fullerton and can be booked for other performances through his website.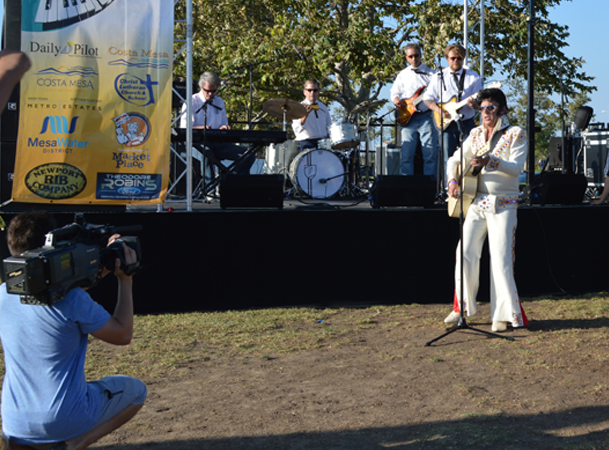 Hundreds of people or all ages, from those who listened to the real Elvis on the radio to young fans, possibly hearing the famous songs for the first time, came out to Fairview Park to catch the show.  Some audience members even became a part of the show.  Wall encouraged fans to come close and dance. He strolled through the crowd, posed for the cameras and even shared the mic with some lucky fans.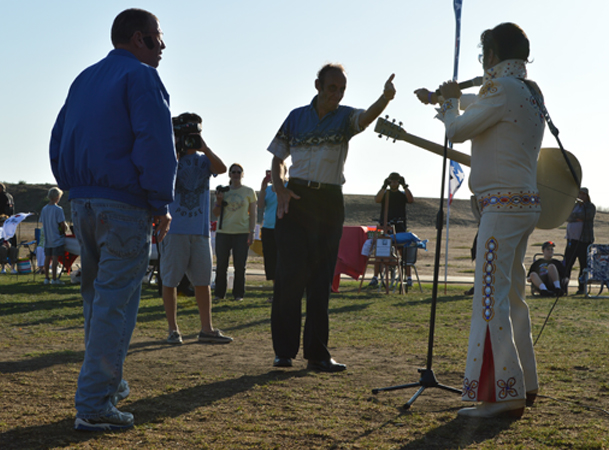 Fairview Park is the perfect setting for the summer evening concerts.  With the nature preserve and ocean views providing a backdrop, being outside on a warm summer night, listening to music and watching the sunset is certainly a great way to end your day!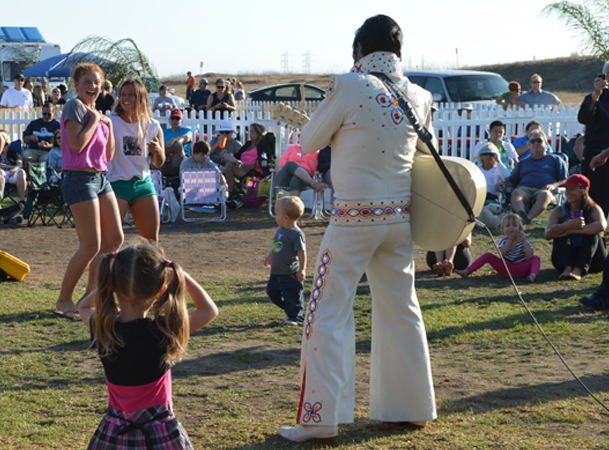 Be sure to come out for next week's concert on July 30.  It will be the last concert in the park of the summer!  For other great events, check the Travel Costa Mesa calendar or follow us on Twitter and visit our Facebook page.