Costa Mesa has grown into the culinary center of Orange County.  With many of the top dining destinations – from upscale restaurants to innovative eateries – the variety of bites is abundant.
Along with the restaurants, the City of the Arts also boasts some of Orange County's best places to get coffee.  From Portola Coffee Lab and Theorem at the OC Mix to Cafecito Organico and Milk+Honey at the LAB and the CAMP, Costa Mesa is where you can satisfy that craving for quality coffee where large-chain coffee shops just can't.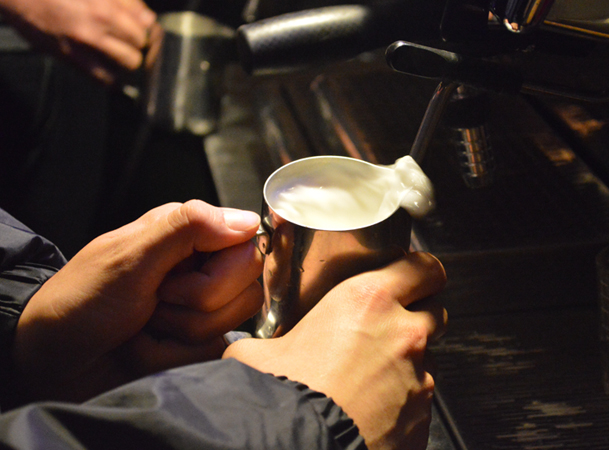 With a growing reputation amongst coffee lovers, it's no surprise that OC TNT chose Costa Mesa as the scene for the 'Champs at the CAMP Barista Throwdown.'  The 'Throwdown' is part of the OC TNT competition series with last night's event held to see who could create the best latte art.  All competing baristas were required to give $5 as an entry fee.  The cash collection would then be used as the prize for the overall winner.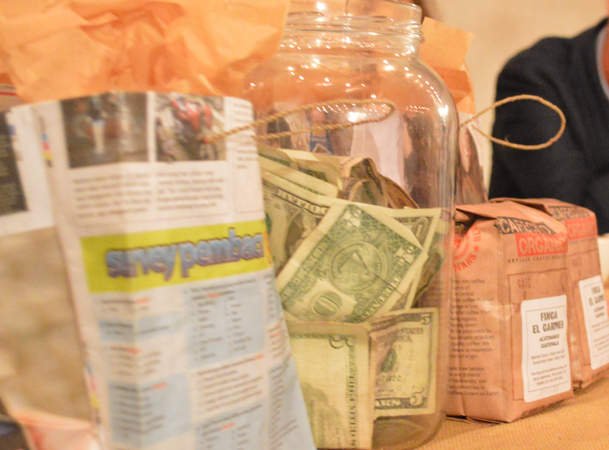 A dozen talented baristas from throughout Orange County showed up at the Treehouse at the CAMP to compete for the title of best latte artist. The baristas were arranged in a tournament-style bracket to compete in a one-on-one, single elimination challenge.  Each barista would create a design in the foam of his or her latte and present it to a panel of three judges.  The judges deliberated, and when prompted by a countdown, they would simultaneously point to the winner.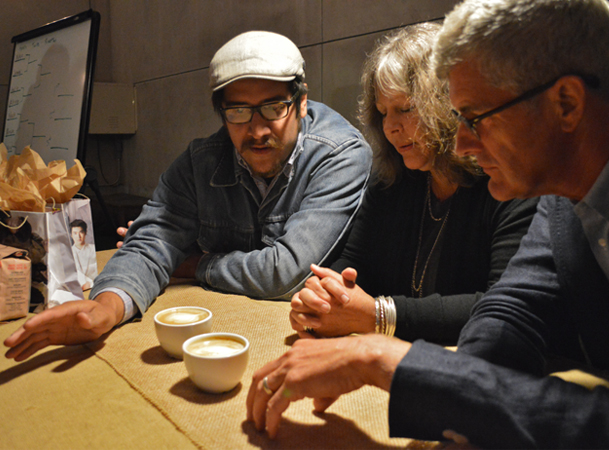 The barista who recieved the majority of the judges' votes advanced while the other took their place in the audience.  After three rounds, a first, second and third place award was given.  The winning barista, Ryan, took home a cash prize and, more importantly, the title of Barista Throwdown Champion.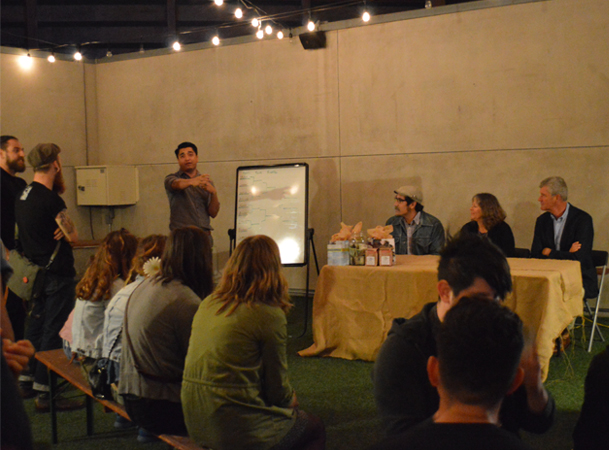 The Treehouse at the CAMP provided a unique outdoor setting and a fun atmosphere for the event.  While each competing barista wanted to win, the overall sentiment wasn't overly competitive, but rather, jovial.  Everyone in attendance was treated to an entertaining evening.  For coffee lovers, it was a great chance to meet with people who work in some of the best coffee shops in Orange County and a cool way to learn about new places to hang out.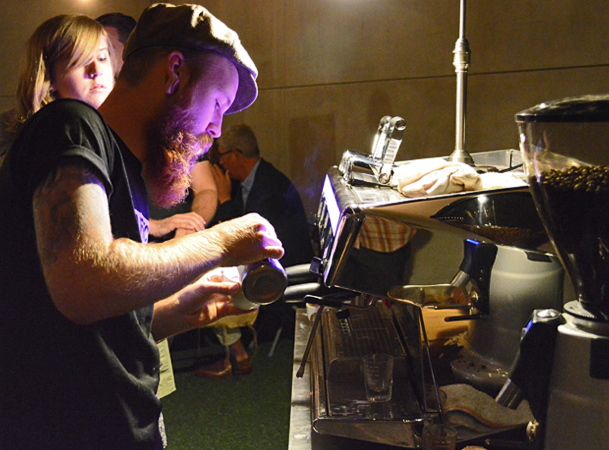 For more events in Costa Mesa, visit the Travel Costa Mesa calendar or follow us on Twitter and Facebook.  Be sure to visit the CAMP and the LAB websites for more information and events in the SoBeCa district.