Veterans Day occurs every November 11 as a day to pay tribute to all American veterans, living or dead, who served during war or peacetime.  Originating as "Armistice Day" on the same day in 1919 to mark the first anniversary of the end of World War I, Veterans Day became a national holiday in 1938.  California has the highest number of living veterans at over 2 million.  With so many veterans, there are many Veterans Day tributes throughout the state.  In Costa Mesa and other cities in Orange County, citizens pay tribute to the vets with speeches, parades, free meals and marathons.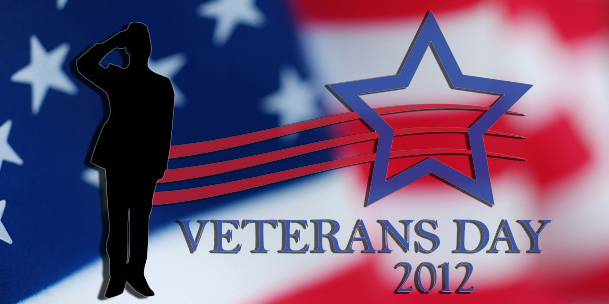 In Costa Mesa:
Veterans Day Tribute at Orange Coast College – "Honoring Their Service & Sacrifice."  Orange Coast College will salute the nation's veterans on Thursday, November 8 at noon in the campus quad.   The program is sponsored by the OCC Veterans Services and features a flag raising and guest speakers Dr. Charles A. Macias and Joshua Stone.  Macias is an author and Stone is a current OCC student and US Army Veteran. The event and parking is free.
Vanguard University is hosting its Veterans Day Celebration on Friday, November 9 at 3 pm.  The program celebrates and honors the Freedom Committee of Orange County and will include guest speaker Christopher Kupitz.  Kupitz is a Vanguard student and veteran.
The Costa Mesa Historical Society presents its annual salute to veterans on Sunday, November 8 at 2 pm at Lions Park at 1870 Anaheim Ave. in Costa Mesa.  The program, "The Chosin Few," features guest speaker Staff Sergeant Robert "Bob" Dugan of the US Marine Corps.  Dugan served in the Korean War and earned a Bronze Star for Valor for his service.
In Orange County:
Cal State Fullerton Veterans Center Grand Opening and Tree Dedication will take place on Friday, November 9 at 9 am in the quad between the bookstore and the library.  The Student Veterans Association has donated a tree to the campus in honor of the veteran students, staff, faculty and family.  The Grand Opening ceremony will follow at 10 am at Aloha Java on campus to celebrate the new veterans student office and study space.  For more information, call 657.278.8660.
On Saturday, November 10 the Ocean Institute is offering free admission to visitors with military ID & their immediate family.  The Ocean Institute is located at 24200 Dana Point Harbor Drive in Dana Point.  For more information, call 949.496.2274.
The Orange County National Veterans Day Run will begin and end at Woodbridge Community Park in Irvine on Sunday, November 11.  The 11k timed-run begins at 7:11 am and the 1-mile charity walk begins at 7:30 am.  Veterans and active military personnel receive a discount.  All of the proceeds are donated to the wounded warrior project.  Visit the Veterans Day Run website for more information, registration is required.
The Veterans Day Parade will march through downtown Fullerton on Sunday, November 11 at 10 am.  The parade will begin in the Downtown Plaza on Wilshire Avenue and Harbor Boulevard and will end at Hillcrest Park.
The Bowers Museum is hosting a Veteran's Day Tribute with Patriotic Songs from the a cappela vocal trio the Girls Next Door.  The tribute will take place in the Norma Kershaw Auditorium and will include patriotic songs and military tunes from the big band era.  The event is free and is first come first serve.
Many local and nationwide businesses give active and retired veterans discounts and restaurants provide free meals on Veterans Day.  For many discounts, a military identification is required.