There is no rest for the weary during the holidays.  Between family gatherings, home-cooked meals and holiday parties, there isn't much free time for shopping.  Holiday decor hangs in stores earlier each year.  While the scent of your Thanksgiving meal still lingers in the kitchen, it's already time to focus on holiday shopping.  Whether your list is for one or one-hundred, there is a good chance shopping is on the agenda for the long Thanksgiving weekend.  With many big-brands offering large discounts on Black Friday, fighting through the crowds may be worth the savings.  If leaving the house seems like too much to ask, there is Cyber Monday, where online retailers and e-commerce sites offer savings on products and shipping with one-day-only deals.  In between the Black Friday swarm and the Cyber Monday searches is Shop Small Saturday, a national movement that promotes shopping at locally owned businesses.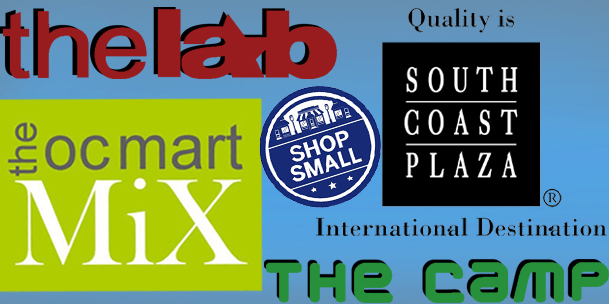 With diversity in shopping destinations like the world-class South Coast Plaza, the innovative and eco-friendly centers The CAMP and The LAB, and the vibrant collection of local vendors at the OC Mart Mix, Costa Mesa has retailers to suit everyone's holiday wishlist.
As an international leader in luxury and upscale shopping with dozens of trend-setting boutiques, anchored by leading department stores, it should come at no surprise that South Coast Plaza is one of the most popular locations in Southern California on Black Friday.  South Coast Plaza will have special extended hours, discounts and savings, but the day after Thanksgiving goes by a slightly less daunting name – Fabulous Friday.  The shopping center will be open from 8 am – 10 pm and the common areas will open at midnight on Thanksgiving.   For more information about store hours and specials, visit the SCP website.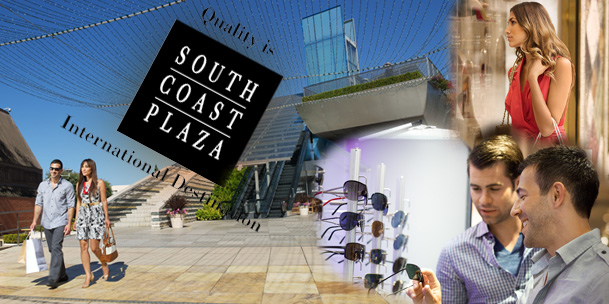 The CAMP opens at 7 am on Black Friday.  The first 20 customers who bring this ad win a free $20 gift card.  Blackmarket Bakery will be giving away free pastries and Milk & Honey will provide free coffee while supplies last.  There are other incentives to arrive early, like Active Ride Shop's spend $100 between 7–10 am, get $50 in Active Bucks.  Seed People's Market is offering 75% off sale items and 25% off the entire store between 7-10 am.  Guests who spend $100 between 10 am – close receive a $25 coupon.
The LAB also opens at 7 am and offers the first 20 customers who bring this ad a free $20 gift card. Free Cafecito Organico Coffee and Gypsy Den Chai will be served while supplies last.  Urban Outfitters and Creme Tangerine open at 4 am.  Urban Outfitters and is offering 50% off of sale items and Creme Tangerine has records marked at 75% off.  Other stores like Brandswalk, Buffalo Exchange and Popkiller offer discounts and gifts to shoppers.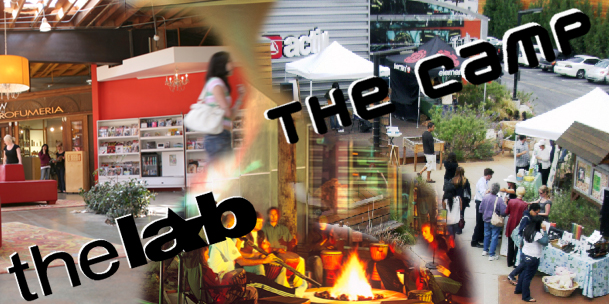 Once the hysteria that is Black Friday ends, a more subtle, and lighter sounding shopping movement called Small Business Saturday occurs.  Shop Small is a perfect time to get a great deal for the person on your gift list who isn't looking for something luxury, but rather, something unique created by a local artist or vendor.   Small Business Saturday started in 2010 as an effort to drive shoppers to local business.  The OC Mart Mix has several vendors who are offering 20% off with exclusive prices between 7-10 am.  Refreshments, pastries and bagels will be served.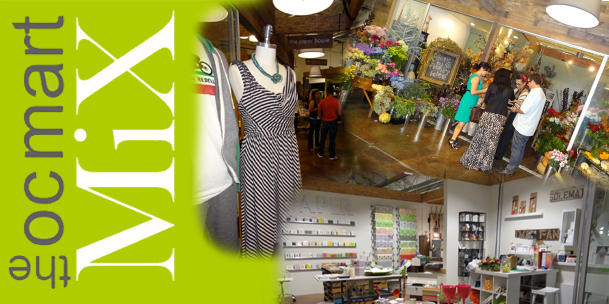 Whether you are shopping local businesses or camping out to score a deal, Costa Mesa offers the best, and widest variety in holiday shopping destinations.