Labor Day may have started out as a day to honor the achievements and efforts of workers across the United States, but throughout the years, it has become known as a weekend of barbeques and parties with friends and family.  Labor Day is observed on the first Monday in September.  It was created by the labor movement in the late 19th century and became a federal holiday in 1894.
Labor Day weekend has become synonymous with parades, picnics and fireworks and is traditionally celebrated as the unofficial end of summer.  As the bridge between August and September, and symbolically between summer and fall, Labor Day means back to school for students.  For sports fans, it also means football withdrawals are over.  Some may prefer to stay in and watch sports, or just relax in the backyard, but Labor Day weekend is a great time to get out and enjoy yourself.   If firing up the barbeque or picnicking aren't part of your plans, check out some great events to look forward to during the holiday weekend!
The OCCA's "Great Labor Day Cruise"  – Friday, August 31 to Sunday, September 2 – OC Fairgrounds in Costa Mesa – 88 Fair Drive, Costa Mesa, CA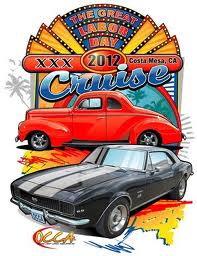 The Orange County Cruisin' Association presents the 30th year of the Great Labor Day Cruise.    The event is held at the Orange County Fairgrounds in Costa Mesa, CA. The Great Labor Day Cruise offers non-stop cruising around a 1.25 mile cruise route set up at the OC Fairground's 150 acre space.  Along with all of the classic cars, the event offers entertainment for kids, vendors and a silent auction with 100% of the proceeds going to the Wounded Warrior Project.
The Orange International Street Fair – Friday, August 31 – Sunday, September 2 – Old Town Orange, CA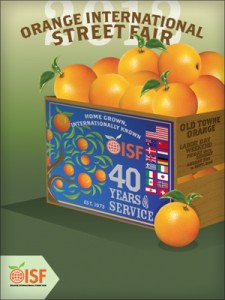 Labor day weekend is too short to travel the globe.  Luckily, the Orange International Street Fair in Old Town Orange has a wide variety of food, music and dance from cultures and ethnicities throughout the world.  The street fair is comprised of 15 ethnic streets, booths featuring handmade arts and crafts from local artists, community booths, a kid's street dedicated to kids crafts and games, 8 stages of entertainment featuring local bands and a commercial section featuring local companies.
Sawdust Festival – ends Sunday, September 2 – 935 Laguna Canyon Road, Laguna Beach, CA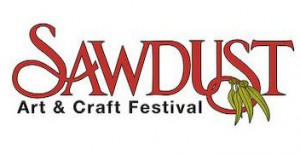 As yet another reminder that Labor Day marks the end of summer, the Sawdust Festival in Laguna Beach closes its doors for the season during Labor Day Weekend.  In its 46th annual summer show, the Sawdust festival features over 200 local artists who are eager to shed light on their creative process and craft.  It is a great event for any art enthusiast and an ideal way to end the summer