South Coast Plaza played its part in the global celebration of fashion known as Fashion's Night Out.  With more than 100 participating boutiques, live music, events, giveaways, small bites, cocktails and special discounts – Southern California's premier shopping destination was abuzz with fashion-forward activity.
Fashion's Night Out events were held from 6 p.m. – 9 p.m.  Highlights included a runway show from Chloé at 6 p.m. in Jewel Court.  Although the show started fashionably late, hundreds of spectators were entertained by a DJ before they were introduced to the newest fall trends.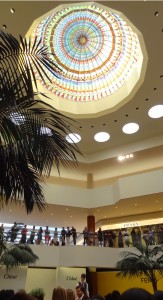 With an ever-rotating wardrobe, the models wowed onlookers as they strode around the runway.  Each model posed twice; circled the DJ's table and returned backstage to change into the next outfit.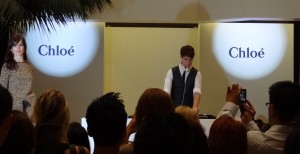 The models were certainly center stage, but Fashion's Night Out is about making everyone feel like a celebrity.  Many boutiques offered free hor d'oeuvres and complimentary cocktails or champagne for shoppers. Passersby and shoppers alike could easily tell which boutiques were participating in Fashion's Night Out by signs displayed in the windows.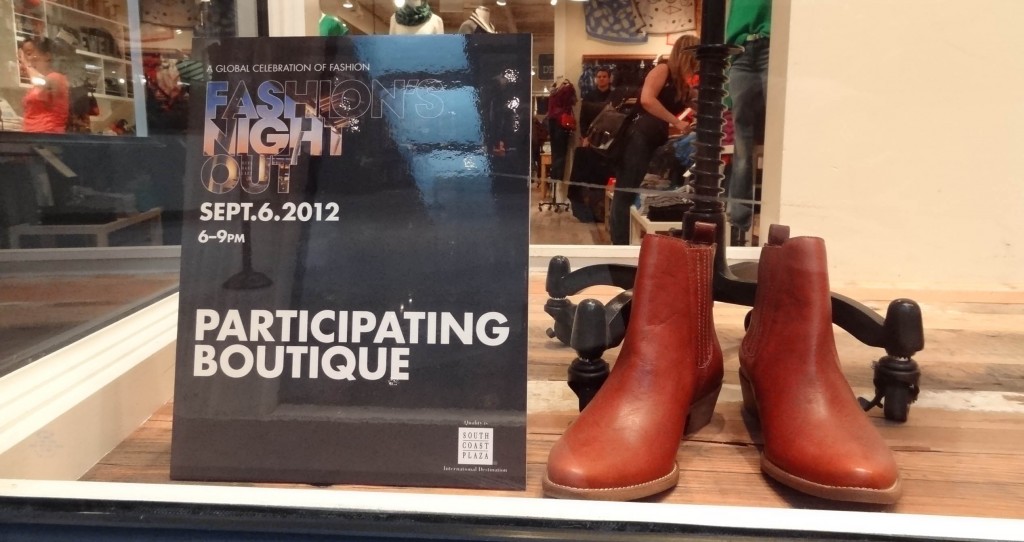 South Coast Plaza guests even had the chance to further that celebrity treatment by posing at the Red Carpet Photo Booth outside of Bloomingdale's.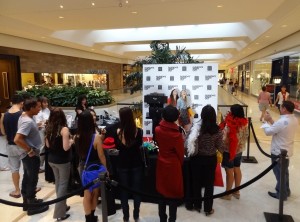 If you couldn't make it to Fashion's Night Out this year, keep an eye out for next year.  It is one night sure to make every South Coast Plaza shopper feel like a VIP.